›
English
›
The Bajang Child Swinging the ...
The Bajang Child Swinging the Moon (103)
Sumantri feels as though he has lost all self-respect. Now he truly feels defeated, not as a knight, but as a human being.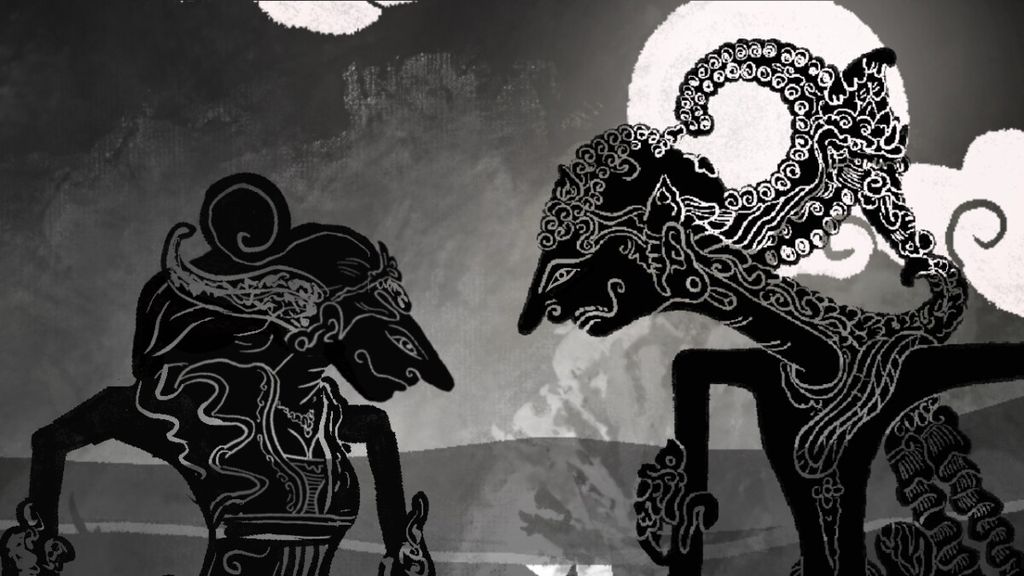 He glances briefly at Dewi Citrawati, and her matchless beauty shines brilliantly. He does not have the courage to look upon her any longer. He does not want to prolong his imagining that such a stunning beauty will be forever lost to him. Sumantri also seems at a loss for words on what he should say to Dewi Citrawati. He lowers his head in silence as the dusk unfolds before his eyes. Yellow hues radiate together with the white blossoms of the kemuning (orange jessamine) that fall in the wind.
"Sumantri, send and hand me over to your lord right now." Sumantri is astonished by Dewi Citrawati's words. They are spoken quickly, without considering his feelings at all. At a glance, he can imagine the intimacy he felt when he was alone in the Magada princess's tent, with no one else but her, accompanied by the dim moonlight that broke through the night. How was it so easy for Dewi Citrawati to forget it all? Perhaps this is because he no longer has the slightest meaning for Dewi Citrawati?