›
English
›
The Bajang Child Swinging the ...
The Bajang Child Swinging the Moon (102)
Sumantri is startled, he feels he can find a way to get out of the threat of his destruction. An heirloom seems to have been given to him.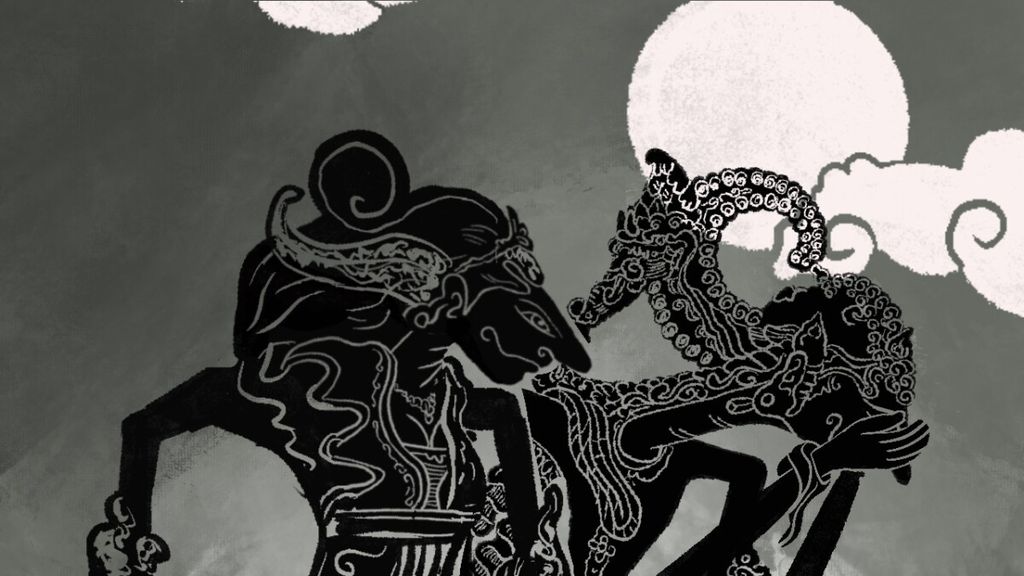 Sumantri surrenders and gives up. He is ready to accept the end of his life, be trampled under the foot of the giant or swallowed up as his prey. Gripped by a feeling of despair, he looks up and sees birds flying. Sumantri is greeted by the cry of the cucur birds, whose nests have been blown apart. In their nests they had dwelt patiently, waiting for their lovers, who were out in the rain. Where will they live if the rains come accompanied by the moon? The birds' cries make Sumantri realize that he has made nature suffer simply because of his arrogance. Doesn't he go to serve, not to test his magical powers? It is not the attitude of a servant if he dares to fight the king he wants to serve. But why did he finally dare to challenge the king of Maespati? In the birds' cries he hears the sound of nature reminding him, "This has all happened because you are an arrogant human being." It is this arrogance that brings him to such a humiliating fate.
Also read: