›
English
›
The Bajang Child Swinging the ...
The Bajang Child Swinging the Moon (106)
Darmawati walks, guided by the moon, which still offers light to sadness, even though its glow has faded. Meanwhile, Sumantri walks into the night, groping around in the dark.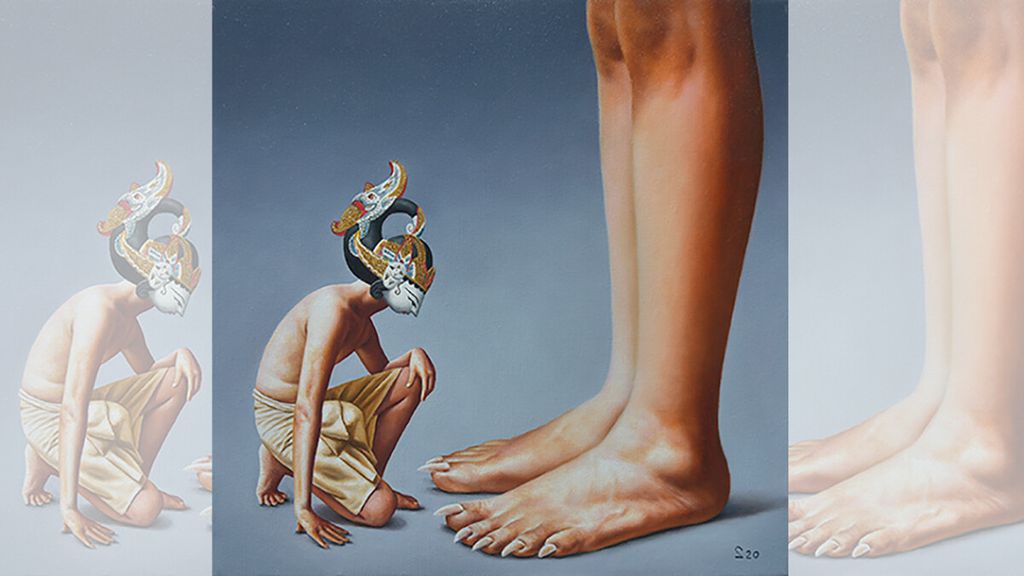 Will he lose his way again? It could be that Darmawati's advice is right, that it is time for him to leave this path of chivalry and go back to being an ordinary human being.
This advice has given him shade, making his heart feel light again. He feels that he has been freed from his various burdens. His mind recalls the peaceful life in the countryside and at the Jatisrana Hermitage. There, he will be free from all the desires that have tormented him. He can be carefree in the green fields, in the fresh rice fields, in the clear flowing river with his younger brother Sukrosono, without being burdened by shame. His life will be full of peace, let alone when he imagines that he is accompanied there by Darmawati, who has poured out her sincere and faithful love to him.