Flying on Air Niugini
Everywhere there were warnings against chewing areca nuts. Baggage inspection officers with x-ray machines were also very careful to check whether there were passengers who brought areca nuts on board.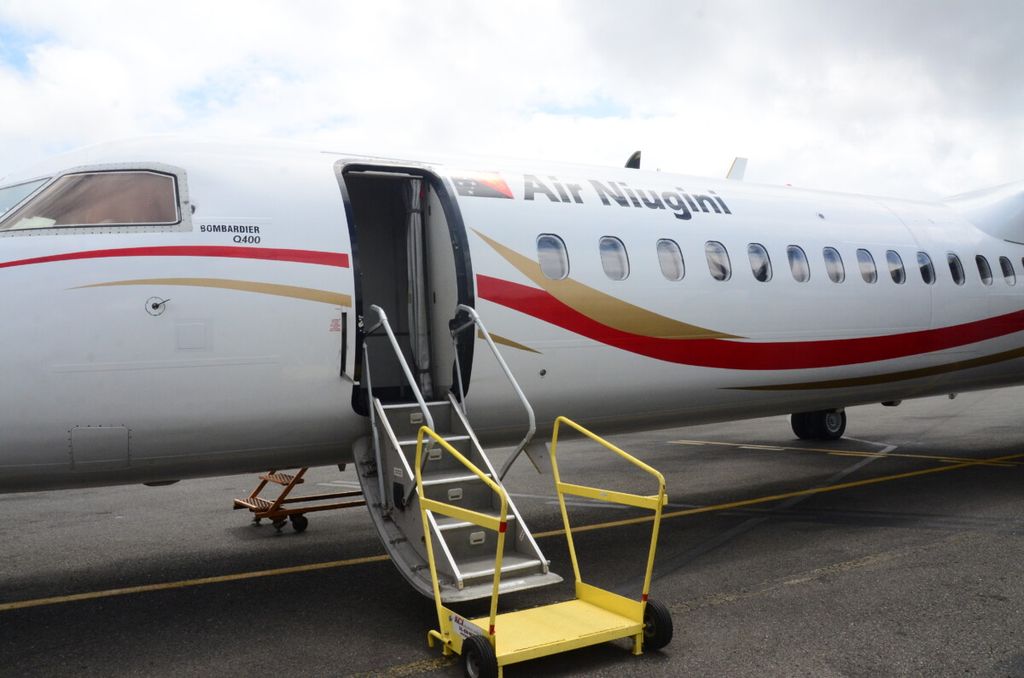 I would not be able to understand the mystery of the straight line of the Indonesia-Papua New Guinea border if I only lived in Port Moresby. I had to travel to the west, embarking on an adventure to explore the real boundary.
My first stop was Daru, the small island capital of Western Province, the westernmost province of Papua New Guinea (PNG), which is directly adjacent to Indonesian Papua. My flight PX800 would leave at 12:05 p.m. However, the Indonesian Embassy staff suggested that I arrive at the airport no later than 9:30 a.m.