›
English
›
Cryptocurrencies Used as...
Cryptocurrencies Used as Payment Method in Bali
Cryptocurrencies are being used as a payment method in several businesses in the tourist center of Bali. However, the Currency Law prohibits cryptocurrencies from being used as a transaction instrument in Indonesia.
By
JOHANES GALUH BIMANTARA, DHANANG DAVID ARITONANG, FAJAR RAMADHAN, COKORDA YUDISTIRA M PUTRA, HARRY SUSILO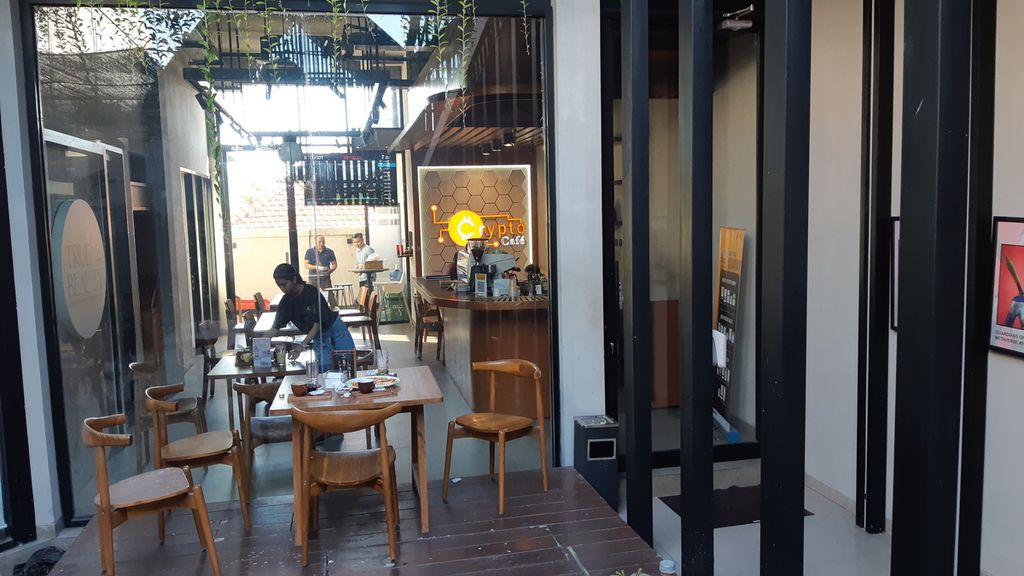 BADUNG, KOMPAS — Foreign tourists in Bali, who face difficulties accessing financial transactions due to economic sanctions imposed on their countries, such as Russia, are utilizing cryptocurrencies as a means of payment. Several locations in Bali have adopted cryptocurrencies as a replacement for the Indonesian rupiah. Crypto is being used to pay for meals and drinks at cafes, participate in meditation sessions and rent motorcycles.
In Seminyak, Badung regency, there is a cafe that allows customers to pay for food and beverages using cryptocurrencies. Some of the cafe's patrons are foreign nationals who enjoy their meals while working on their laptops.
Coin and token names, as well as terms related to cryptocurrency assets, have been incorporated into the names of certain food and drink items. For instance, there are dishes like the Ethereum Flaming Sandwich, Solana Fish and Chips, and the BNB Latte.
Also read:
> Foreign Investment Should not Harm Local Communities
On one side of a wall near the cashier area there is a television screen displaying the fluctuations in the exchange rates of various cryptocurrencies.
"Excuse me, are you going to use USDT or something?" asked a waiter as Kompas asked for the bill after the meal. When we first arrived at the café, we mentioned that we wanted to pay using USDT (Tether token, which is classified as a stablecoin with its value pegged to the United States dollar).
We made purchases for food and drinks totaling Rp 362,500, and after calculating it based on the exchange rate at that time, the waiter determined the amount to be equivalent to 24.19 USDT. He then displayed a quick response code (QR code) on his mobile phone screen to be scanned with a phone camera.
The scanning was directed to the electronic wallet address TT4UPC6tudZrMoNWuKHK - vK1SJHybs6mG5y. The café utilizes this address to receive USDT through the TRC20 (Tron blockchain network).
After transferring the 24.19 USDT assets to the wallet address, along with a transaction fee of 1 USDT, the waiter requested for us to wait for a confirmation as the transfer verification process took approximately five minutes. "Once you receive the notification, you are free to leave," he said.
The only valid payment method is the Indonesian rupiah.
In response to this, manager of Crypto Café, Ketut Tinggen, explained that he recently assumed management of the establishment on May 15. Since then, the café no longer facilitates transactions involving crypto assets.
"No, it's no longer possible, I'm sorry. Ever since I took over," he stated.
Ketut was unaware of cryptocurrency transactions in his café before taking over. To learn more about it, he directed us to contact Yudi, the owner of the café.
When contacted, Yudi provided clarification that Crypto Café is currently unable to accept direct payments using cryptocurrencies. "In accordance with the regulations in Indonesia, the only valid payment method is the Indonesian rupiah. We adhere to those rules," said Yudi.
However, there is a meditation center in Ubud that does accept cryptocurrency payments. This information is displayed on the official website of the meditation center.
The statement on the website reads, "We accept cryptocurrency payments, such as bitcoin, ethereum and USDC, for special packages."
The meditation center owner Janice stated that the rate for one session is approximately Rp 250,000. If there are customers who wish to pay with cryptocurrency, the value is adjusted according to the exchange rate on that day.
"If you want to pay, we will see the exchange rate at that time. You can also use USDC. I will send you the wallet address. One session lasts for one hour," said the woman from Hong Kong.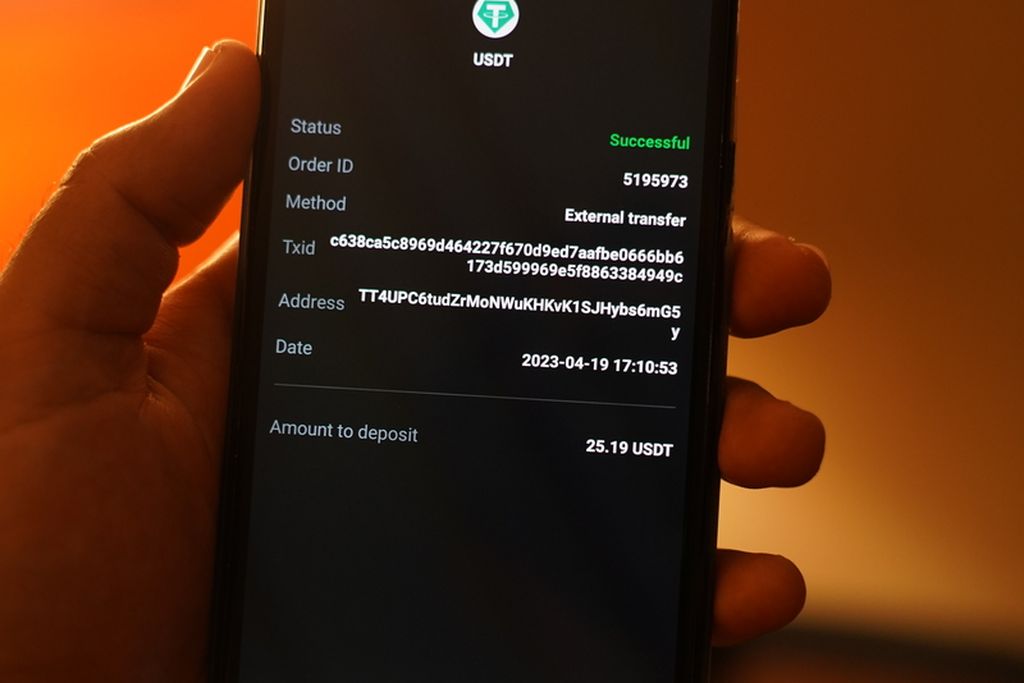 Openly accepting cryptocurrencies
Several other businesses in Bali openly state that they accept payments in cryptocurrencies. For instance, a motorbike rental service with the initials BGB states on their website, "We accept online payments in rubles (Russian currency), hryvnias (Ukrainian currency), US dollars, euros and cryptocurrencies."
Kompas visited the address listed on the BGB website in the Canggu area of North Kuta, Badung. There, we met a local resident who handled offline rentals. When they inquired about renting a motorbike using cryptocurrency and asked the employee to provide a wallet address for the transaction, the BGB staff member requested time to coordinate.
"For now, we only accept cash, not crypto. Sorry," they said via WhatsApp message.
The tourism service sector, including accommodation services, in Ubud, Gianyar, and Parq Ubud, states in their apartment unit catalogs that they accept payments in the form of cryptocurrency. Parq provides two addresses on two different networks for guests who wish to transfer cryptocurrency when renting their accommodations.
Also read:
> Revenue of Bali Residents Decreasing
> Foreigners Free to Work Illegally in Bali
However, Parq Space Ubud owner, I Gusti Ngurah Eka Sidhimantra, denied accepting cryptocurrency as a payment option at his establishment. He emphasizes that Parq Ubud only accepted cash and bank cards for transactions. The information listed in the Parq Ubud catalog remains speculative.
"No, for now, we only accept cash and cards. We do not accept payments with cryptocurrency. I don't accept it," he stated when contacted separately.
However, it is not ruled out that Parq Ubud may consider accepting cryptocurrency payments in the future if there are regulations that legalize it.
There is also an accommodation business with the initials OVB in Buleleng regency that states on its website that it accepts cryptocurrency payments.
The option to accept cryptocurrency payments arises from the demand of certain foreign nationals, particularly those from countries impacted by economic sanctions.
A Russian citizen named Gregory (37) acknowledges relying on cryptocurrency assets for transactions abroad. According to Gregory, many Russians, including himself, are unable to access international transaction services due to economic sanctions resulting from Russia's military operations in Ukraine. "So, I had cryptocurrency before. I can use it here," said Gregory. One of the cryptocurrencies he owns is bitcoin, which he has had for ten years.
Russia has faced financial isolation by the US and the European Union. The EU has excluded Russian banks from the Society for Worldwide Interbank Financial Telecommunication (SWIFT) network. SWIFT is an international communication network connecting 11,000 banks and financial institutions in the financial services sector across more than 200 countries (Kompas, 24/3/2022).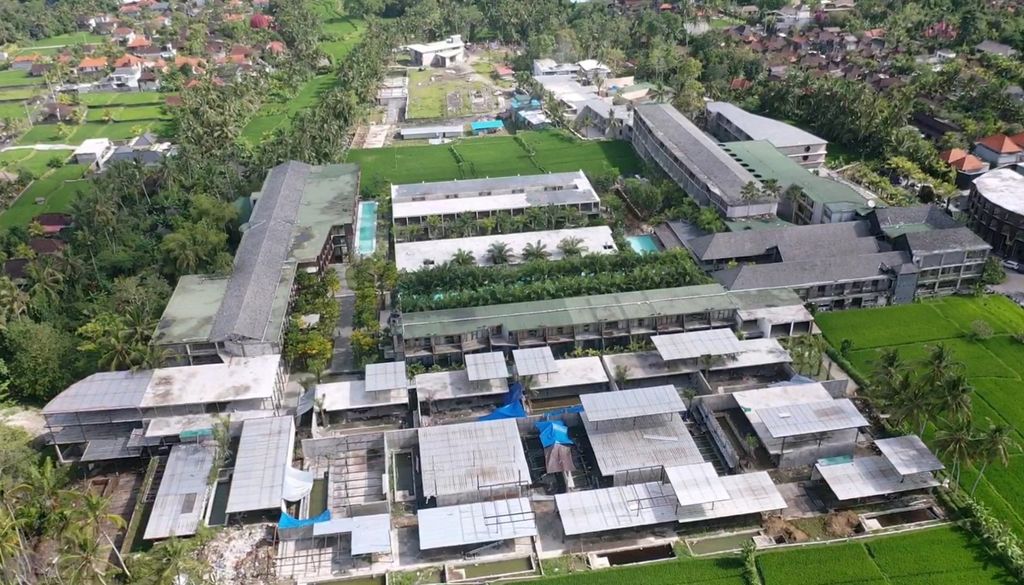 Risk Criminal Consequences
In Indonesia, individuals or parties using cryptocurrencies for buying and selling goods and services are at risk of being prosecuted. According to Article 33, Paragraph 1 of Law Number 7 of 2011 concerning currency, anyone who does not use the Indonesian rupiah in transactions intended for payment, settlement of other obligations that must be fulfilled with money, and/or other financial transactions can face a maximum sentence of one year in prison and a fine of up to Rp 200 million.
Furthermore, Coordinating Economic Ministry Letter Number S-302/M.EKON/09/2018 emphasizes that cryptocurrencies remain prohibited as a means of payment. Although they cannot be used as a payment instrument, cryptocurrencies in Indonesia can serve as an investment tool, as commodities that can be traded on futures exchanges.
Bank Indonesia (BI) Bali representative office head, Trisno Nugroho, emphasized that the only valid payment instrument in Bali is the Indonesian rupiah. Foreign currencies and cryptocurrencies are prohibited from being used as a means of payment, as stipulated in Law Number 7 of 2011 concerning Currency.
Also read:
> A Bit of Moscow in the Island of the Gods
> Bali Still Depends on Tourism
"Cryptocurrencies are not meant to be used as a medium of exchange. Bank Indonesia has already banned it. However, cryptocurrencies can be used as assets. They can be converted into Indonesian rupiah," he stated.
Trisno warns foreigners not to use currencies other than the rupiah as a means of payment in Bali. Violators will be dealt with by law enforcement authorities. He also mentioned that he has not received any information about businesses offering cryptocurrency payment options in Bali.
"Bali serves as a benchmark for Indonesia. With its large number of foreign tourists, Bali needs to be protected. We value the rupiah as our currency. We are also not allowed to use the rupiah when we go abroad. Therefore, we must eradicate the use of currencies other than the rupiah as a means of payment," said Trisno.
With its large number of foreign tourists, Bali needs to be protected.
The Indonesian Cryptocurrency Traders Association (Aspakrindo) chairman Teguh Kurniawan Harmanda, said cryptocurrency holders who wish to use their assets for purchasing goods or services must first convert them into Indonesian rupiah. The process involves having a bank account and using that account to receive Indonesian rupiah obtained through the exchange with cryptocurrency traders.
Teguh acknowledged that there were obstacles because banks in Indonesia should not serve individuals from countries subjected to financial isolation sanctions in opening bank accounts. However, they can be served if they already possess a limited stay permit card or a permanent stay permit card.
This article was translated by Tenggara Strategics.