›
English
›
Rumored to be collaborating...
Rumored to be collaborating with Gibran, Golkar increasingly appears to be no longer a cadre party
Golkar Party General Chair Airlangga Hartarto said that the news about Gibran Rakabuming Raka's move to Golkar was just an issue. He also dismissed Golkar's plan to announce Gibran as a Golkar cadre.
By
NIKOLAUS HARBOWO, NINA SUSILO
The following article was translated using both Microsoft Azure Open AI and Google Translation AI. The original article can be found in Diisukan Gandeng Gibran, Golkar Makin Tampak Bukan Lagi Partai Kader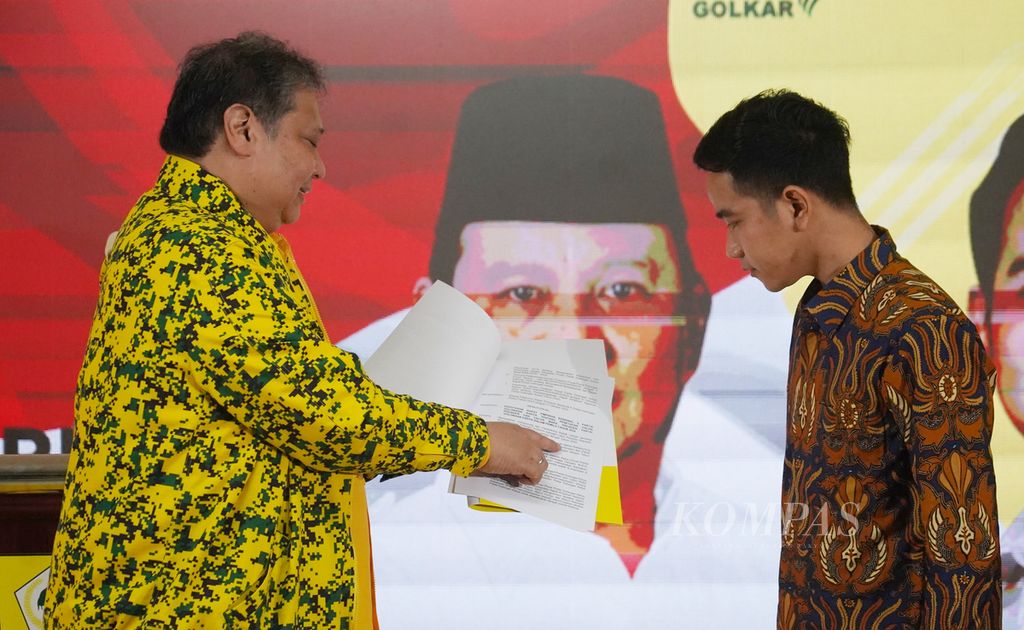 JAKARTA, KOMPAS — The news about the joining of President Joko Widodo's eldest son, Gibran Rakabuming Raka, to the Golkar Party was denied by the General Chairman of the Golkar Party Airlangga Hartarto. However, if this issue is true, this shows that the party bearing the banyan tree symbol is no longer seen as a cadre party that prioritizes simultaneous recruitment and development of cadres.
Chairman of the Golkar Party Airlangga Hartarto, at the Presidential Palace complex in Jakarta on Monday (6/11/2023), stated that the news regarding Gibran Rakabuming Raka's move to Golkar was merely a rumor. He also denied plans to announce Gibran as a Golkar cadre this Monday during the celebration of Golkar's 59th Anniversary.
"There are no specific events. Today is only a birthday celebration," said Airlangga.
Also read: Gibran again denies the issue of joining Golkar
According to Airlangga, the announcement of Gibran as the prospective vice presidential candidate (cawapres) supported by Golkar during the National Leadership Meeting (rapimnas) on October 21, 2023, was sufficient. Gibran has finally been paired with prospective presidential candidate (capres) Prabowo Subianto and registered with the General Election Commission on October 25, 2023.
When asked further about whether Gibran does not have to become a member of Golkar, Airlangga simply replied, "The important thing is to win first."
The important thing is to win first.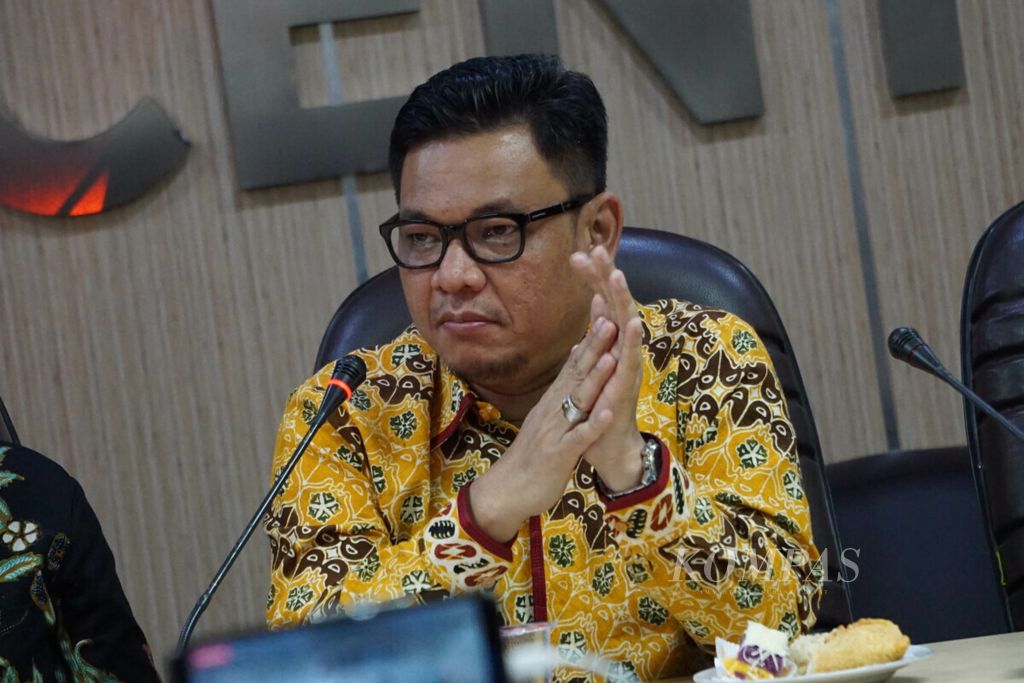 Found separately at the Parliament Complex in Jakarta, Chairman of the Golkar Central Executive Board, Ace Hasan Syadzily, emphasized that Golkar fully entrusts Gibran if he wishes to join Golkar. Golkar is also very open if Gibran decides to join.
Regarding the issue that he was "dikuningkan", as a party that is very open to Mas Gibran, we are certainly pleased. However, we leave it up to Mas Gibran to decide whether he wants to be with us as part of the larger family of Golkar Party.
"Well, regarding the issue of him being 'kunyuked', we as a very open party towards Mas Gibran, of course, are delighted. However, we leave it all up to Mas Gibran to decide whether he wants to become part of the big family of the Golkar Party with us," said Ace.
He is also unable to confirm what position Gibran will hold if he does indeed join Golkar. This matter will certainly be discussed collectively within Golkar's internal structure. "It will definitely be discussed and deliberated upon collectively within the Golkar Party," he stated.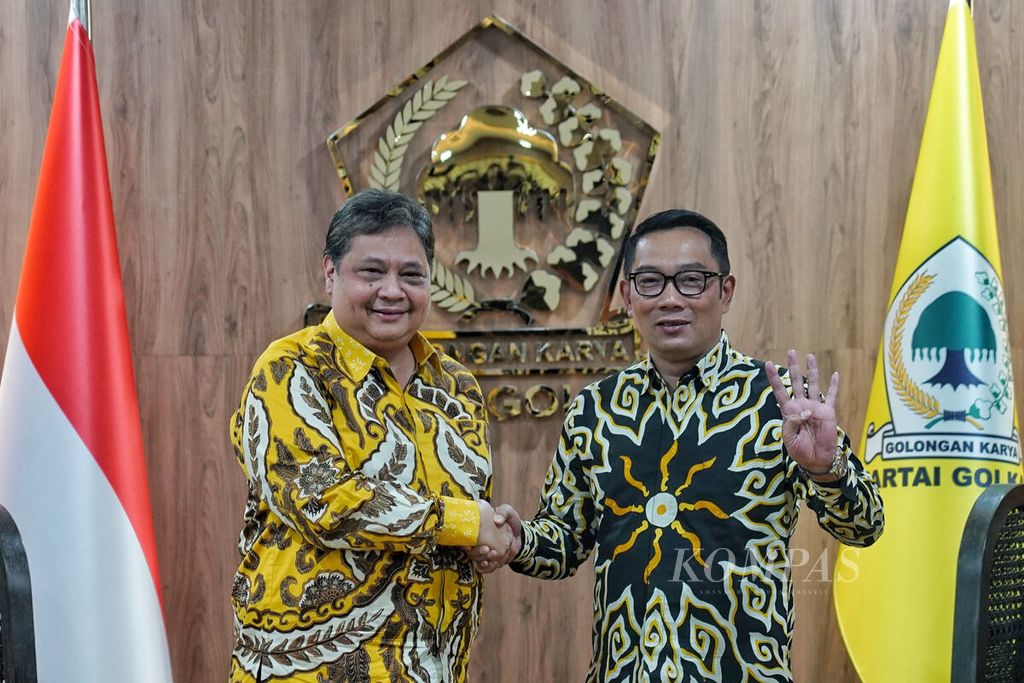 Ace admits that any political party nowadays has the desire to gain high electability by recruiting popular figures. For that reason, Golkar once recruited Ridwan Kamil on January 18, 2023. At that time, Kamil was immediately appointed as Vice Chairman of the Golkar Party.
So, for the Golkar Party, as an open party, especially if Mas Gibran is willing to be part of the party's cadre, it is certainly an honor for Golkar Party.
Therefore, Golkar hopes that if Gibran is interested in becoming part of the Golkar cadre, it could bring benefits to Golkar. "So, for Golkar Party, as an open party, especially if Mr. Gibran is willing to become part of the party's cadre, it would be an honor for the Golkar Party," said Ace.
He believes that Golkar cadres will not be jealous of Ridwan Kamil or Gibran, who immediately obtained strategic positions in the party upon joining Golkar. This is because every decision has been discussed collectively within Golkar. Therefore, if Gibran eventually joins as well, it must also go through a collective decision within Golkar.
"Therefore, (regarding Gibran's position if he ultimately joins Golkar) it will be discussed jointly between the party chairman and internal party members regarding the appropriate policy for it," said Ace.
I've said goodbye
Previously, news regarding Gibran's move to Golkar was conveyed by the Secretary General of the Indonesian Democratic Party of Struggle (PDI-P) Hasto Kristiyanto during a press conference in Mataram, West Nusa Tenggara, Sunday (5/11 /2023). He admitted that he had received a call from Airlangga that Gibran had been "yellowed" so he was no longer a PDI-P cadre.
Well, since I also received a call from Mas Airlangga at that time, Chairman of Golkar, that Mas Gibran has been "kuned", "Golkar-ized", then automatically Mas Gibran, since he ran together with Mr. Prabowo, is no longer a part of the PDI-P family.
"Well, because I also received a call from Mas Airlangga at that time, the Chairman of Golkar, that Mas Gibran had been 'kuningkan', 'Golkarized', so naturally Mas Gibran because he was running with Pak Prabowo, was no longer part of the PDI-Perjuangan family," said Hasto.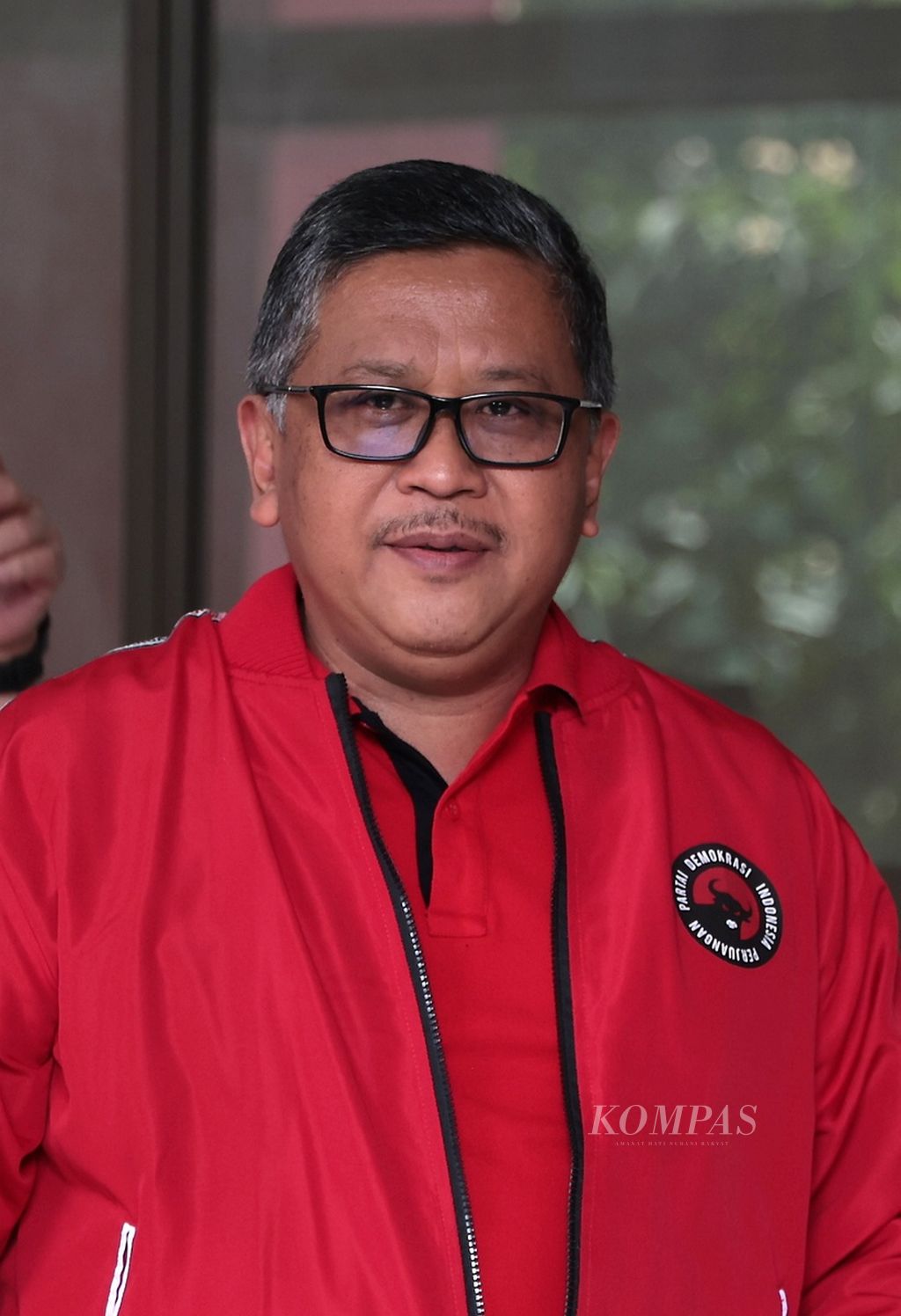 Furthermore, according to Hasto, if based on Law Number 2 of 2011 concerning Political Parties, presidential or vice presidential candidates cannot be supported by different political parties. If the presidential or vice presidential candidate has dual membership cards, their candidacy will be disqualified. "This is regulated in the regional head election (pilkada) so that even in the presidential election, presidential and vice presidential candidates are not allowed to have dual membership cards," he said.
He asserted that PDI-P, together with Partai Persatuan Pembangunan (PPP), Partai Perindo, and Partai Hanura, had decided to endorse Ganjar Pranowo and Mahfud MD as their presidential and vice presidential candidate pair. Therefore, party members are obliged to comply with the party's decision line.
Yes, Mas Gibran has officially resigned, thus his nature is clear. Resignation is a form of stepping down. His letter has already been sent. It means that political ethics should be fulfilled. It means that Mas Gibran's resignation through Mbak Puan means he steps down from being a candidate with both the Gerindra and Golkar parties.
Hasto also revealed that Gibran had actually conveyed his request to say goodbye to the Chair of the PDI-P DPP, Puan Maharani. The request to leave was related to Gibran's plans to run with Prabowo in the 2024 presidential election.
"Yes, Mas Gibran, bid farewell so his nature is clear. Goodbye is a form of resignation. His letter has been sent. Meaning that political ethics must be fulfilled. Meaning that Mas Gibran, who has bid farewell through Mbak Puan, means bidding farewell to being nominated with the Gerindra Party and the Golkar Party," said Hasto.
The "just pick it up" approach
Separately, Ahmad Khoirul Umam, a lecturer in Political Science and International Studies at Paramadina University, believes that the "grab whatever you can" approach used by Golkar indicates Golkar's political character that prioritizes pragmatism in achieving victory in the power contest, rather than taking into account ideological, loyalty, and militancy aspects in the mature process of party building.
The approach of "copy and paste" is indeed easier, more efficient, and practical for achieving victory, according to him. However, these ways also tend to weaken the function of political party cadre development, reinforce opportunistic character, and create patterns of inter-party relations that are "cannibalistic" or prey on each other.
This recruitment pattern of 'from scratch' represents Golkar's survival interests strategy which will allow it to continue to exist amidst the chaos and clash of various political interests.
"Golkar is a political party that is not trained to be an opposition force and tends not to be strong enough to fast from power. Therefore, the recruitment pattern of 'from scratch' is no different from representing Golkar's survival interests strategy which will allow it to continue to exist amidst the turmoil and clash of various political interests. "At the same time, if the force it supports loses, Golkar will easily abandon it and immediately approach the force that won the battle, with all the justifications it has prepared," said Umam.
The "grab and go" approach, according to Umam, may be beneficial for short-term political interests. However, the approach is less educational in the context of political struggle and long-term democracy building. In addition, it will give rise to jealousy and degrade the levels of political cadreship that are the constitutional tasks of every political party.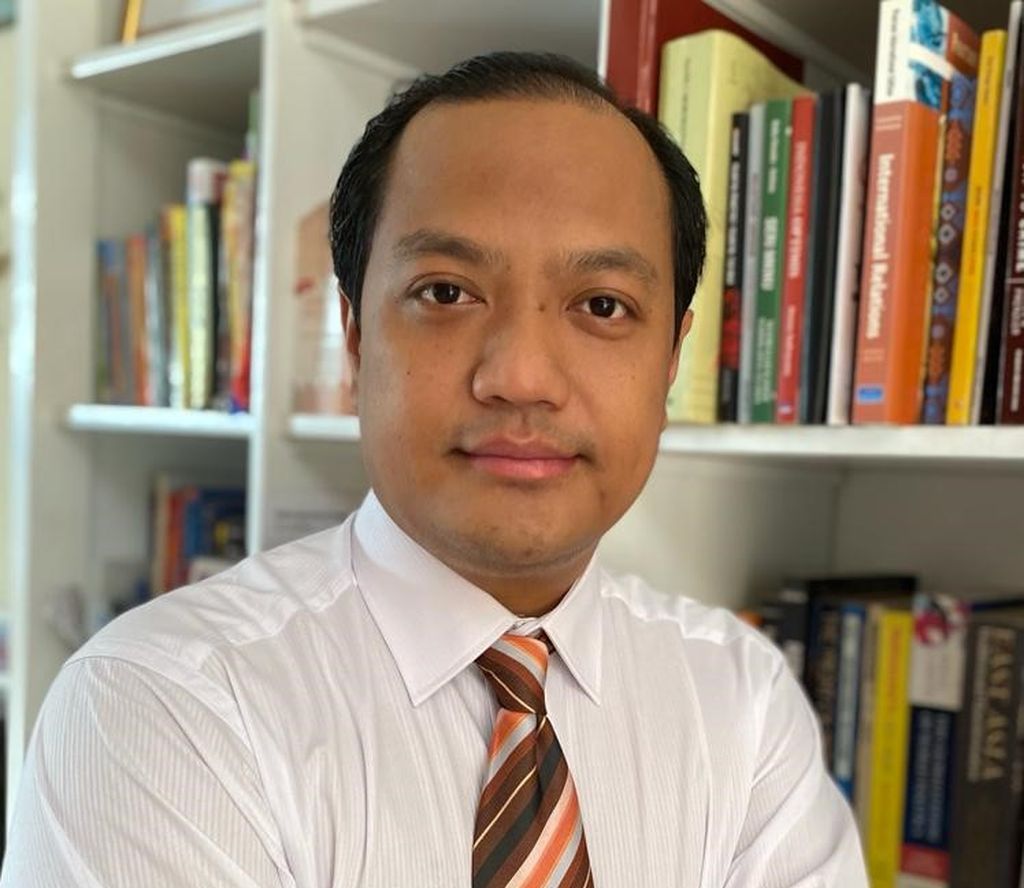 Also read: Golkar Opens Option to Support Gibran or Ridwan Kamil in 2024 Presidential Election
Umam continued, if Gibran is indeed joining Golkar, this indicates three things. First, this step is an indication of a breaking point between President Jokowi's family and PDI-P. If PDI-P dares to take a firm stance, Gibran's decision and the Jokowi family's apparent disregard for party loyalty and militancy principles should be the basis for correcting and evaluating Jokowi and his family's membership in PDI-P, and could even continue to evaluate PDI-P's support for the Jokowi administration.
Umam also sees this move to "turn yellow" on Gibran as an indication that Golkar is ready to confront PDI-P, considering that Gibran's "transfer of membership" from PDI-P to Golkar will certainly leave deep political wounds. This strategy was also implemented in the hope that Golkar could achieve a coat-tail effect
"However, all of that depends on the political socialization ability of Golkar. Because, if Gibran's move from PDI-P creates controversy, it could actually impact the suboptimal realization of Gibran's support base to switch to Golkar," said Umam.