›
English
›
US Democratic Politicians...
US Democratic Politicians Refuse to Step Down Amid Bribery Scandal
A Democratic politician has been charged with accepting hundreds of thousands of US dollars in bribes and several kilograms of gold. He refused to resign from parliament.
By
HELENA FRANSISCA NABABAN
The following article was translated using both Microsoft Azure Open AI and Google Translation AI. The original article can be found in Politisi Demokrat AS Tolak Mundur di Tengah Skandal Suap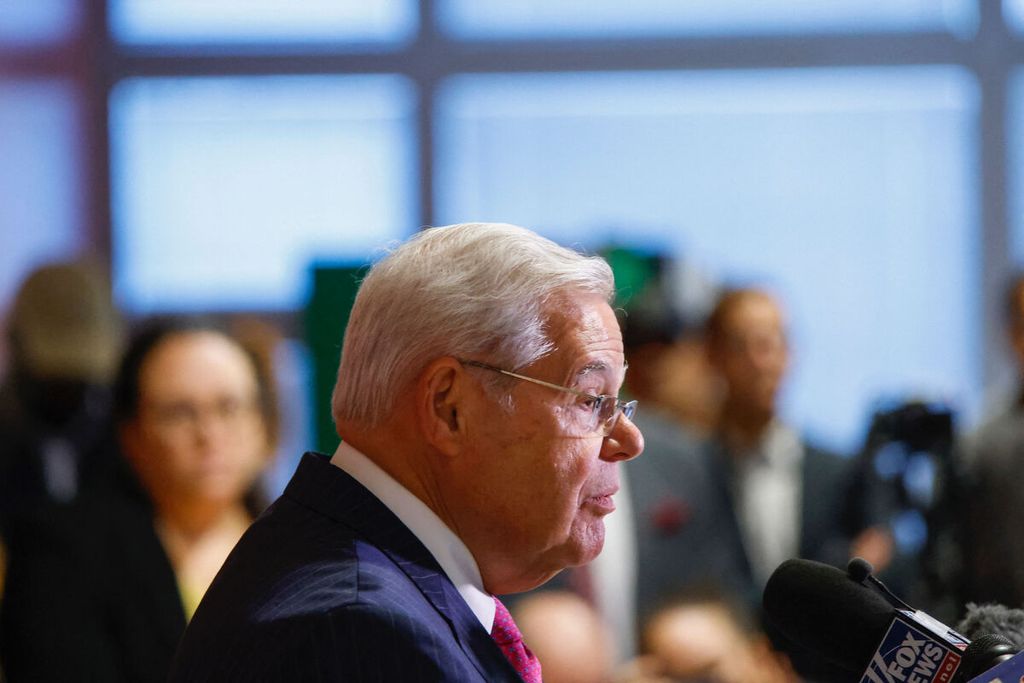 WASHINGTON, TUESDAY - Democratic Party politician and United States senator, Robert Menendez, has stated that he will not leave the Senate. He refuses to resign despite being charged with receiving bribes in the form of money and gold bars. The Senator, who has represented New Jersey since 2006, denies all allegations.
Menendez claims he is innocent. He even accuses his accusers of attempting to seek political gain. "I know this will be the biggest fight yet. However, as I have stated throughout this entire process, I am confident that when all the facts are presented, I will not only be acquitted, but I will remain a senior senator in New Jersey," he said Monday (25/9/2023) afternoon New Jersey time or early Tuesday morning WIB.
A number of colleagues within the Democratic Party are urging him to resign. At least three Democratic senators, namely Sherrod Brown, Peter Welch, and John Fetterman, have called for his resignation. Former US House Speaker and senior Democratic politician, Nancy Pelosi, has also called for Menendez to step down.
Also read: US Democrat Politicians Will Visit Palestine and Israel
The Democratic politician who serves as the Governor of New Jersey, Phil Murphy, is ready to appoint a replacement if Menendez resigns. "The facts alleged are so serious as to jeopardize Senator Menendez's ability to effectively represent the people of our state," said Murphy.
Pressure was conveyed after the prosecutor officially charged Menendez with receiving bribes and abusing his influence for the benefit of certain parties. He was alleged to have received hundreds of thousands of US dollars and several kilograms of gold.
He is also reported to have received a car and a number of luxury goods. In addition, he received facilities at several locations. Menendez is said to have received campaign donations of up to 600,000 US dollars. He is also said to have been able to ride a private jet and stay in luxury hotels for free.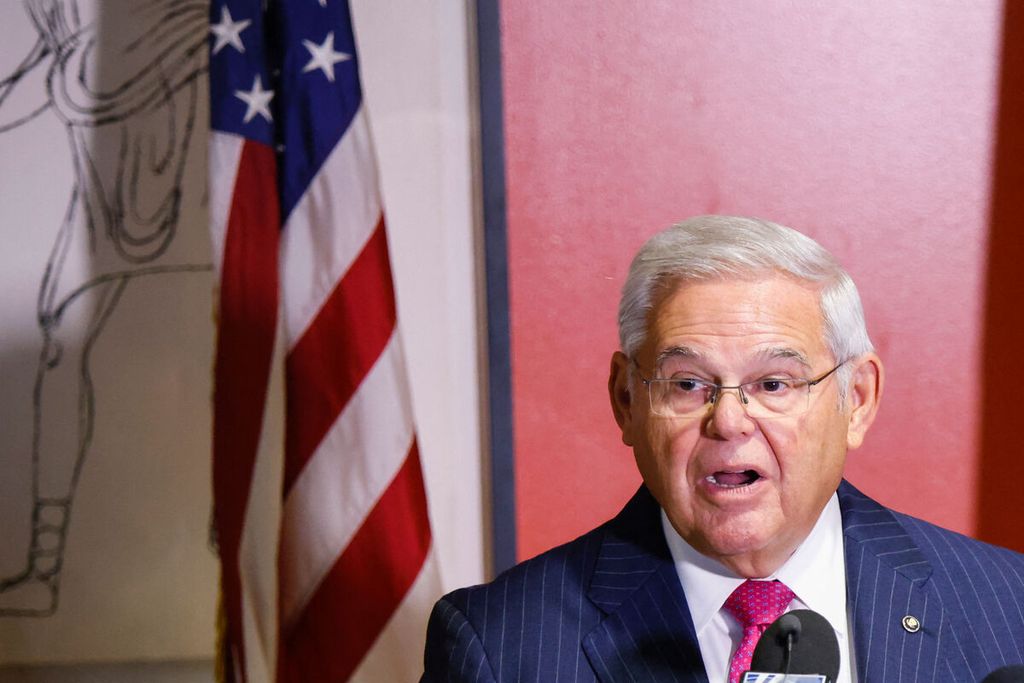 All of that is in exchange for Menendez's assistance to the Egyptian Government and a number of US businessmen in New Jersey. Menendez was accused of using his position as a senator to benefit those parties.
With this indictment, Menendez has been charged with similar allegations twice. In 2016, prosecutors charged him with similar allegations. However, the case was closed in 2018 due to insufficient evidence.
After the case was closed, Menendez acted again. Among other things, he met with a number of Egyptian intelligence agents and US businessmen looking for contracts in Egypt.
Sell influence
His wife, Nadine, is said to have conspired with the senator in selling influence and receiving bribes. The bribe givers include Fred Daibes, Wael Hana, and Jose Uribe. All are New Jersey businessmen.
Also read: Six US Senators to Taiwan, China: Don't Try Dangerous Paths
Daibes entangled in a case of abuse of power when he became the leader of Marine Bank. The construction entrepreneur from New Jersey, who has long been a campaign donor for Menendez, established the bank in 2001. The abuse of power resulted in a loss of 1.8 million US dollars. Daibes faces a minimum of 10 years in prison in this case.
Menendez is suspected of using his position as a senator to influence the formation of the investigative team for the Daibes case. During a search at Menendez's home in June 2022, investigators found DNA traces of Daibes and his driver on several envelopes containing hundreds of thousands of US dollars.
A similar modus operandi was allegedly carried out by Menendez to assist Uribe. The entrepreneur was charged by federal prosecutors in a case of workers' insurance abuse in his transportation company. As compensation to Menendez, Uribe is alleged to have purchased a luxury car.
As for Hana, is an entrepreneur who is heavily involved in providing halal certification in New Jersey. Menendez is accused of pressuring the US Department of Agriculture to grant Hana a monopoly to handle the import of halal meat from Egypt.
Menendez is also suspected of using his influence to channel part of US aid to Egypt through Hana. Menendez is the chairman of the Senate committee that oversees, among others, aid to Egypt. Every year, the value of aid to Egypt that requires Menendez's committee approval reaches $2 billion US dollars.
Search
Charges were filed over a year after investigators searched Menendez's house. At that time, investigators seized nearly $600,000 and several bars of gold. The money was found separated in envelopes in a suit pocket and in a storage box belonging to Nadine.
Also read: US Senate Drops "Political Bomb" on Beijing
Menendez admitted to keeping cash and other liquid assets at home for a long time. He called this being prepared for emergencies. "This condition is related to my family's history of facing asset seizures and freezes in Cuba. All of this seems outdated. However, all of this money is from my personal savings and official income for over 30 years," said the former lawyer turned politician.
He mentioned being often silenced by certain groups. "Since this investigation was leaked almost a year ago, there has been an active smear campaign by anonymous sources and insinuations to create an inappropriate atmosphere. However, there actually isn't any," said the senator representing New Jersey since 2006. (AFP/AP/REUTERS)