›
English
›
Sandiaga Uno Reveals Why the...
Sandiaga Uno Reveals Why the Coldplay Concert Was Only Held for a Day
Menparekraf Sandiaga Uno explained why Coldplay only held a one-day concert in Indonesia. In fact, in Singapore, Coldplay will hold a concert for six days.
The following article was translated using both Microsoft Azure Open AI and Google Translation AI.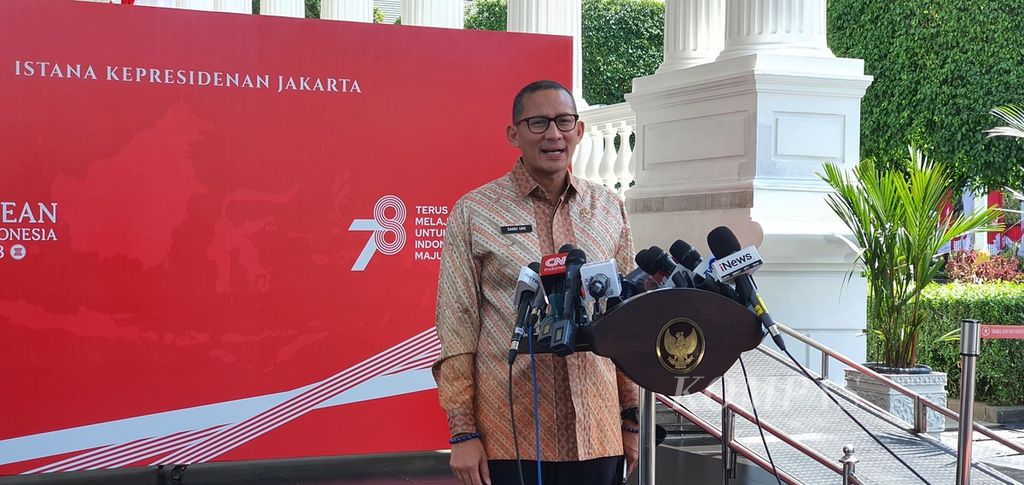 JAKARTA, KOMPAS - Minister of Tourism and Creative Economy Sandiaga Uno finally admitted the reason why one of the foreign music groups, Coldplay, only has the opportunity to hold a concert in Indonesia for one day in November. Meanwhile, in other countries, such as Singapore, the Coldplay concert will be held for six days in January 2024.