›
English
›
Doomsday of Identity Politics
Doomsday of Identity Politics
The desire to win often and easily destroys ethics and norms, including by manipulating cultural and religious identities, for the banality of politics and power.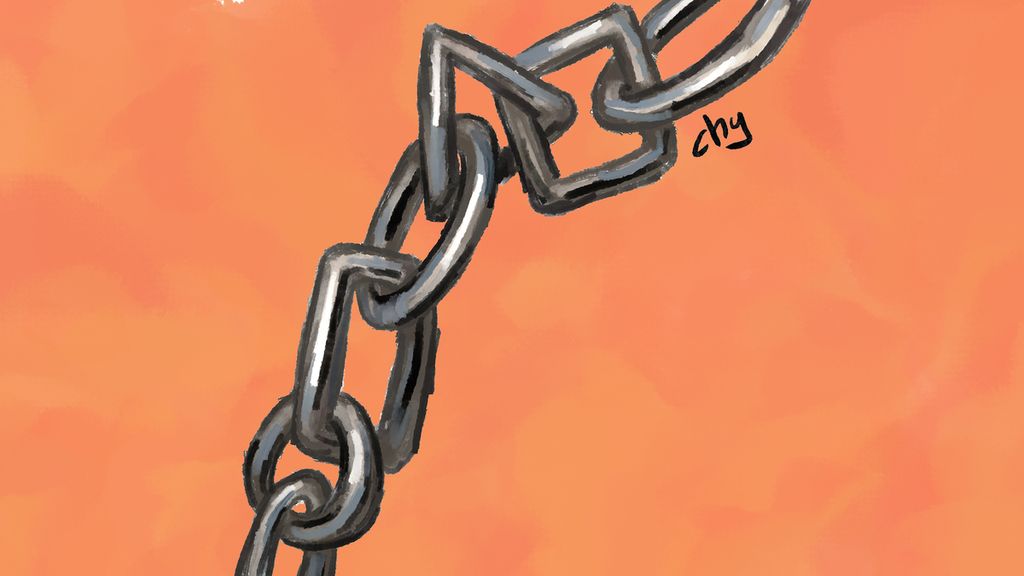 Indian journalist, historian and politician Khushwant Singh wrote a book that later became controversial, The End of India (2003). It talks about the bleak future of the country inhabited by 2.4 billion people.
According to Singh, India was going in the wrong direction as a great nation. "I see this nation is heading towards the end of the world," he wrote, prophetically. The book was written in response to the devastating effects of the 2002 anti-Muslim riots in Gujarat.
The Gujarat tragedy is itself the result of Indian nationalism's incomplete understanding of diversity in a country with the second largest population in the world and the third largest population of Muslims. India has the largest Muslim minority in the world.
India, according to Singh, has been hit by various types of religion-based humanitarian tragedies. This can be seen since its separation from Pakistan in 1947, the 1984 anti-Singh riots, the acts of terrorism in Punjab and Kashmir, and most recently, the riots in Gujarat, one of the genealogical origins of Islam in the Indonesia.
The author himself witnessed refugee shelters and heard the dark stories of Muslims in Gujarat in 2006.
In the end, I think Gandhi was wrong and Nehru right!
One of the reasons India is still unsure about becoming a nation-state that houses more than 600 ethnic and linguistic groups is its national identity.
According to Singh, Mahatma Gandhi envisioned India as a secular country based on Hinduism as its national identity. However, Jawaharlal Nehru wanted India to stand as a secular state to provide equal protection for diversity.
"In the end, I think Gandhi was wrong and Nehru right!" he wrote. Singh also criticized the the right-wing Bharatiya Janata Party (BJP), which continues to inflame Hindu sentiment in its political mobilization.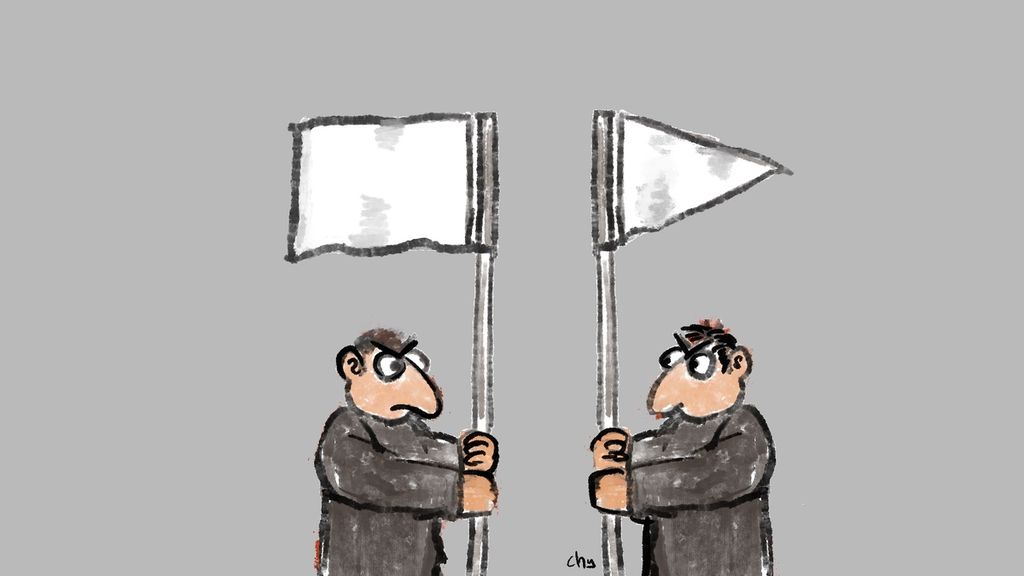 Impact of identity politics
The latest incident that has quickly circulated across the globe is the assassination of former politician and lawyer Atiq Ahmed from Uttar Pradesh state and his brother Ashraf on the evening of Saturday, 15 April 2023.
The incident occurred in the city of Prayagraj, also known as Allahabad. Allahabad is the birthplace of several former prime ministers of India, such as Jawaharlal Nehru, Lal Bahadur Shastri, Indira Gandhi, Rajiv Gandhi and V.P. Singh.
This incident went viral because Ahmed was killed under police escort while he was being interviewed by a number of television journalists. A number of shooters had joined the group of journalists. After the assassination, the shooter shouted "Jai Shri Ram" (Long live Lord Rama!), indicating that the killing was indeed motivated by religious sentiments.
Also read:
> Identity Politics and Public Civility
> Restraining Identity Politics
Five days earlier, an anti-Muslim priest, Yati Narsinghanand, had made a provocative speech saying that Hindus must seize the Kaaba in Mecca to diminish the role of Muslims in the world. "If you don't take the Makkeshwar Mandir [Kaaba], then no power on this earth can defeat Islam," he said.
Are the events correlated? In the context of the current development of information and digital media, all things resonate quickly; moreover, the sociopolitical context of a country becomes the topic of widespread discussion among its citizens.
In fact, this is even more significant if you look at recent years, during which the national political configuration in India has become worse due to issues of religious sentiment, especially between Hindus and Muslims.
Previously, there was also a ban on Muslim female students wearing the hijab on campus. This controversy surfaced when it was stated that the hijab was not a true representation of Indian identity. Several insults were hurled at them, telling them to "go home" to Pakistan or Bangladesh, which were previously part of India.
Butterfly effect
What happened in India is something that can very easily happen in any part of the world, including Indonesia, when freedom and democracy are interpreted negatively. The most extreme point is when people in a nation-state construct are not ready to live in harmony with their differences.
The issue of identity politics has indeed strengthened into a whirlwind that was originally caused by butterflies fluttering their wings. Issues like this can continue to escalate until one day, it reaches a point where it cannot be stopped easily.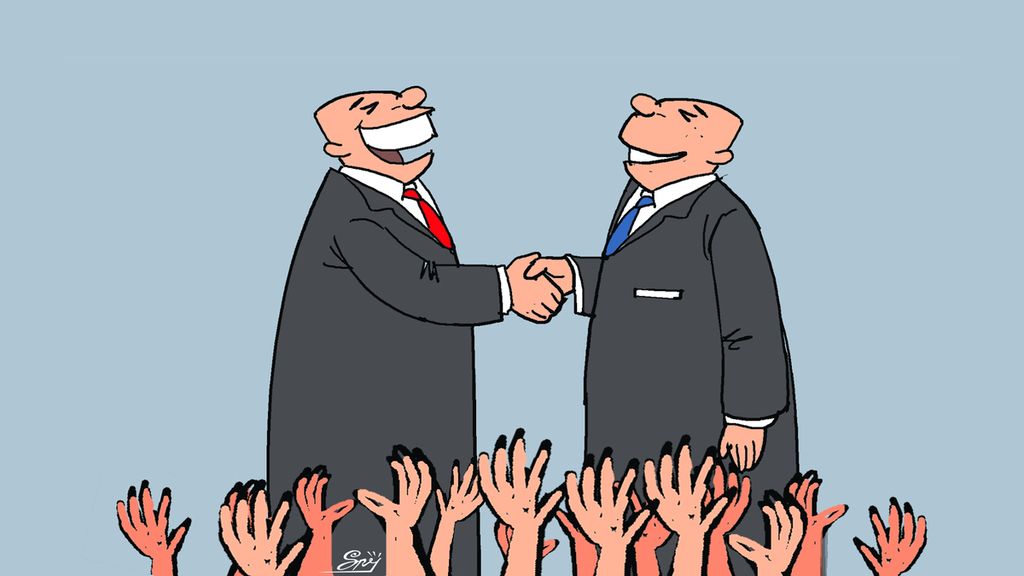 Claims that every ethnic group, community and religion, including belief systems, has the right to maintain and develop a sociocultural identity as set out in the International Covenant on Economic, Social and Cultural Rights (ICESCR) can ultimately be deadly.
The politics of chauvinism and exclusivism were originally rooted in identity politics, which then sprouted into the practice of negating different parties.
A national seminar held by the National Resilience Institute (Lemhannas) for the graduation of the 63rd Regular Education Program (PPRA) in August 2022 saw seen that identity politics was initially accepted as cultural recognition and preservation, but in the circuit of political meetings it has become a human tragedy burning down the values of national integration.
This challenge is starting to look real and could become a repeat of the bad history of the 2014 and 2019 elections, when the nation's people were divided in destructive identity politics.
Also read:
> Putting a Check on Identity Politics
> Radicalism and Identity Politics
President Joko Widodo, as the seminar's keynote speaker, said the 2024 simultaneous elections must be a model of managing an increasingly mature democracy. According to Jokowi, the 2024 and 2029 elections must be occasions for consolidating democracy by adopting digital technology in a responsible manner, and should be carried out in a calmer, safer and more peaceful manner.
The Elections Supervisory Agency (Bawaslu) has seen the open trend of using identity politics as a model for communication and political mobilization for the 2024 election. Such things should not only be believed, but need appropriate shock therapy through legal instruments that can be used carefully in preventing and handling violations.
Currently, none of the 66 articles (Articles 488 to 554) on election crimes in Elections Law No. 7/2017 can be used to handle cases of identity politics, so a special Bawaslu regulation is needed to deal with them.
The desire to win often and easily destroys ethics and norms, including by manipulating cultural and religious identities, for the banality of politics and power.
Regardless, the warning we have received from the Indian incident should not be taken lightly. As the second most diverse country in the world in terms of ethnicity, language and religion, Indonesia is a cultural haven that will enliven the world for the benefit of research development, tourism, business investments, and global cultural interactions.
However, this can become the end of the world when it is transferred as negative energy to divide and conquer for the sake of pragmatic interests in the regional, legislative, and presidential elections. The desire to win often and easily destroys ethics and norms, including by manipulating cultural and religious identities, for the banality of politics and power.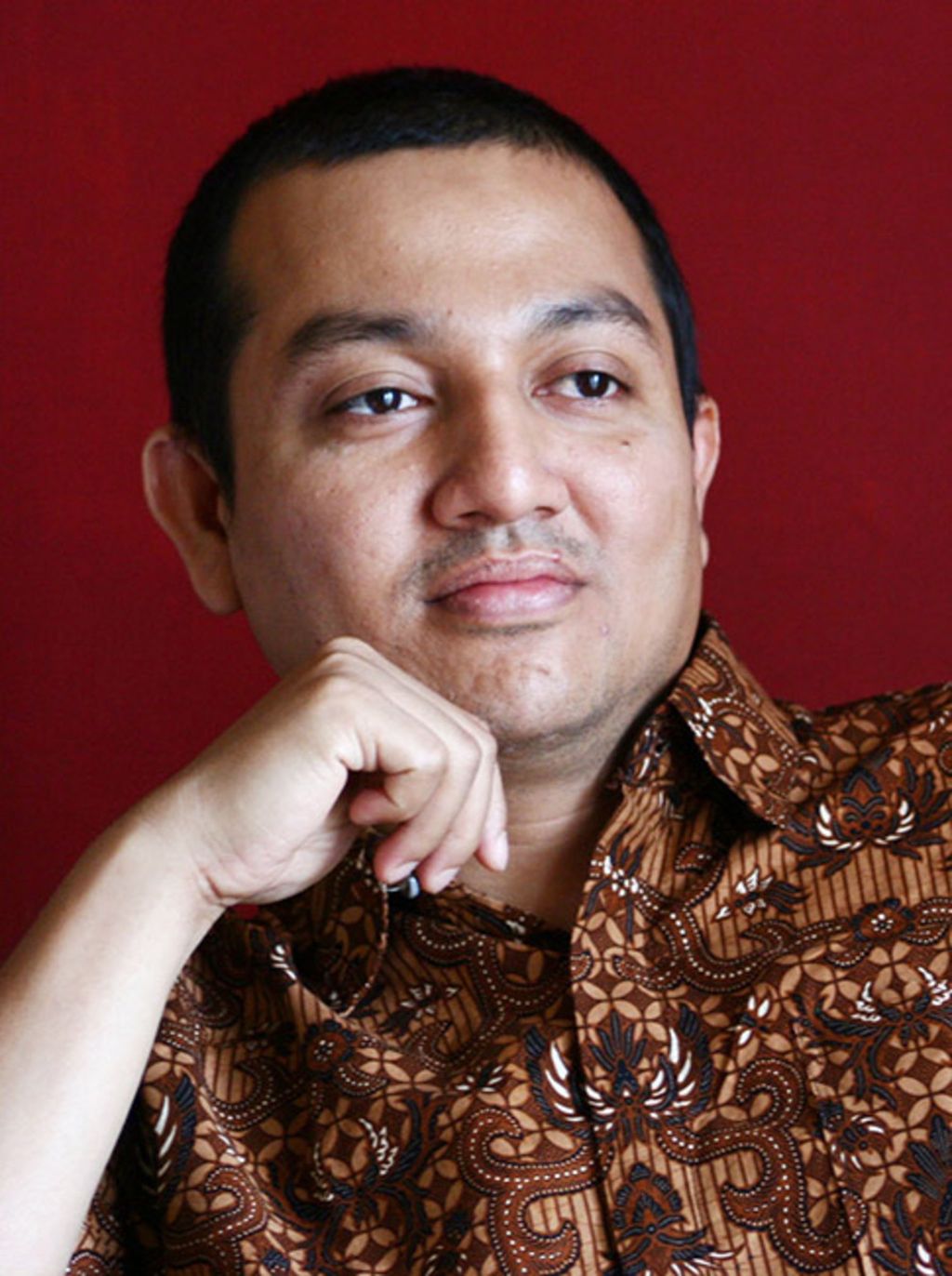 Teuku Kemal Fasya
Head of UPT Language, Public Relations and Publishing at Malikussaleh University
This article was translated by Kurnia Siswo.