›
English
›
Identity Politics and Public...
Identity Politics and Public Civility
In Indonesian society, which has been polarized by ideology, it is easier to trigger tensions and conflicts. Buzzers and algorithms perpetuate the enmity of two rival and hostile camps. So, this nation needs to be aware.
The sociopolitical situation in Indonesia recently easily sparked polemics and tensions because of the actions of certain groups of people who tend to reject diversity.
Such dynamics are supported by the development of digital communication, especially social media (Facebook, blog, SnapChat, Twitter, Tik-Tok or even YouTube). Social media is a form of citizen journalism. The power is in the hands of the users, who cannot use it like a professional practitioner.
Citizen journalism is easily misused to spread false information and hate speech, so it divides because it has none of the ontology of journalism: it does not care about verification, accountability and independence.
Lies are increasingly widespread in the post-truth era because "the sociopolitical climate allows emotions or desires to side with beliefs to defeat objectivity and rationality, even though the facts show different things" (Llorente, 2017: 9). Why are political beliefs often not based on objective facts?
Emotions determine public opinion
J Haidt calls it the Muller-Lyer illusion: political beliefs are determined by a simple cognitive process of "seeing that" which only relies on intuition or desire. If the facts are not in accordance with beliefs, it is not the mind that must be reorganized so that it is based on facts, but it is the facts that must be changed.
Thus, hoaxes are rife, because intuition and emotions are more decisive in receiving and shaping public opinion. Intuition does not automatically prompt you to "think why". In fact, only people who start "thinking why" can be critical of hoaxes. "Thinking why" requires full awareness in reasoning (2012).
Lies and discourses that stir up emotions foster polarization in society because they reinforce the beliefs/ideology of each group. With ideology, community groups are increasingly convinced of the greatness of their identity.
Ideology functions to strengthen and increase social cohesion, and to deny those who are not part of the group.
Also read:
> Restraining Identity Politics
> Putting a Check on Identity Politics
Lies in the post-truth era are characterized by new dimensions: (i) they develop in the information society when citizen journalism (social media) proliferates resulting in democratization of the media; (ii) the priority is more on how to "intensify negative prejudice" by manipulating people's emotions; (iii) the audience only wants to receive information that is in accordance with their ideology.
Then, the "echo chamber" phenomenon became increasingly symptomatic. People seek confirmation from fellow adherents of ideology so that when their ideas are repeated, even if they are false or wrong, because the echoes are heard in the same room, they will be considered true. Through the echo chamber, religious populism gains traction because religion is increasingly used as symbolic legitimacy to conquer public space. However, populism can also use the vehicle of ethnic sentiment (Javanese/non-Javanese), especially in the face of the 2024 presidential election.
Thus, identity politics must be understood in terms of these two forms of sentiment. Do not be surprised if the "NKRI Harga Mati" (Unitary State of Republic Indonesia) jargon can turn into identity politics when blindly discrediting opposing groups. Neglecting the opposite group is a key element of the ideological mechanism.
Elements of other ideological mechanisms operate through the Muller-Lyer illusion and the echo chamber which makes populism full of identity politics.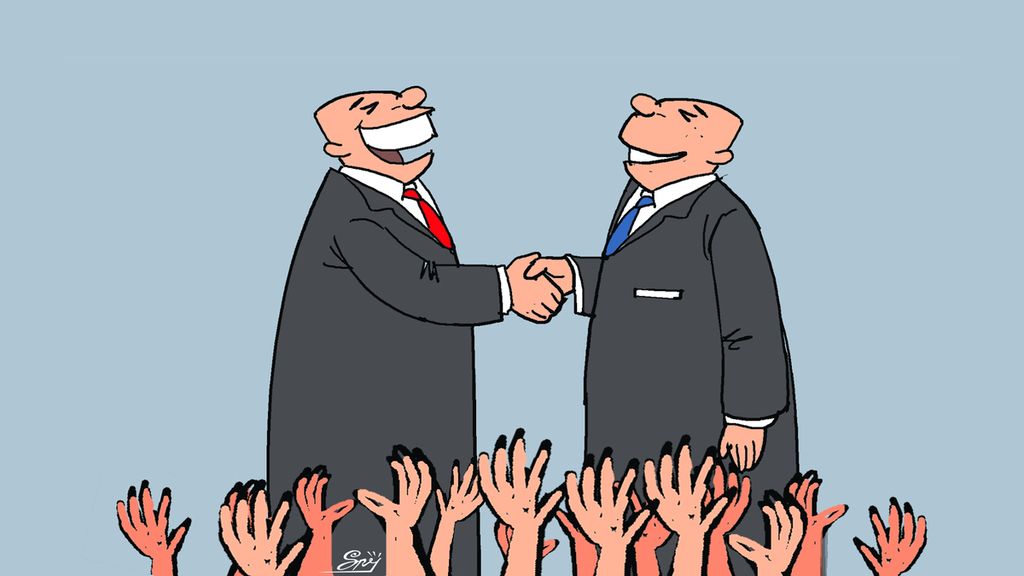 Fact verification of allergic beliefs
Religious populism attract many people easily because it gives more certainty than populism based on ethnic sentiments: (i) during global-economic uncertainty, unemployment and injustice, religious populism guarantees a fair economy and brotherhood through a moral revolution.
Then; (ii) religion provides a definite political identity thanks to rhetoric that guarantees a prosperous life, not on the basis of analysis, but based on belief. Because of belief, people no longer care about verifying facts.
In Indonesian society, which has been polarized by ideology, it is easier to trigger tensions and conflicts.
Society is conditioned to ignore truth verification. The credibility of information, messages or opinions is often not questioned.
Lies creep in easily through people's confusion in distinguishing between news, opinion, fact and analysis. Hate speech is rife under the guise of freedom of expression.
As a result, in Indonesian society, which has been polarized by ideology, it is easier to trigger tensions and conflicts. Buzzers and algorithms perpetuate the enmity of two rival and hostile camps. So, this nation needs to be aware of building public civility.
Public civility
Public civility presupposes a critical attitude in social interaction. That is, caring about what is wrong in society, such as injustice, inequality, discrimination, abuse of power, pitting one against another, gender bias, bullying and divisive identity politics. Thus, public civility means being critical of information by analyzing the sources of causes and interests in order to build more just institutions.
Being critical in receiving information presupposes being critical of the use of language. Thus, critical discourse analysis is needed because language is used for various functions and has various consequences. Through language, the same phenomenon can be described in various ways: report, literal story, fiction, representation or virtual.
Carefulness is needed in reading information because information is interpretation. Information is often packed with rhetoric and loaded with manipulation, even misdirection. Thus, critical-discourse analysis is an attempt to build a communication ethic that forms the basis of public civility.
One of the factors that can help create public civility if the goals of communication ethics are implemented: (i) creating a politically informed society so that they are enlightened to be able to make the right decisions; (ii) helping the community to obtain credible information so they can take part in building a more just and tolerant community. Finally, (iii) encourage transparent and accountable communication to prevent conflicts of interest and corruption. Thus, public civility is a form of virtue.
Also read:
> Identity Politics of Indonesia-ness
> Radicalism and Identity Politics
Public virtue presupposes three elements. First, an attitude of respect and love for fellow citizens, which involves a form of understanding communication. Second, a sense of empathy that encourages becoming competent citizens, meaning being able to understand their rights and the rights of others to be able to fight for them by organizing themselves. And third, demanding a willingness to sacrifice oneself or the ability to self-regulate.
Public civility presupposes the ability to control oneself not only to seek self-interest, in order to maintain social harmony.
Thus, acting fairly is a rational personal attitude that is full of respect for others. Acting fairly is only possible if you are willing to postpone pursuing self-interest, which means making sacrifices. Sacrifice is a moral value, which is a strong basis for social infrastructures and social arrangements.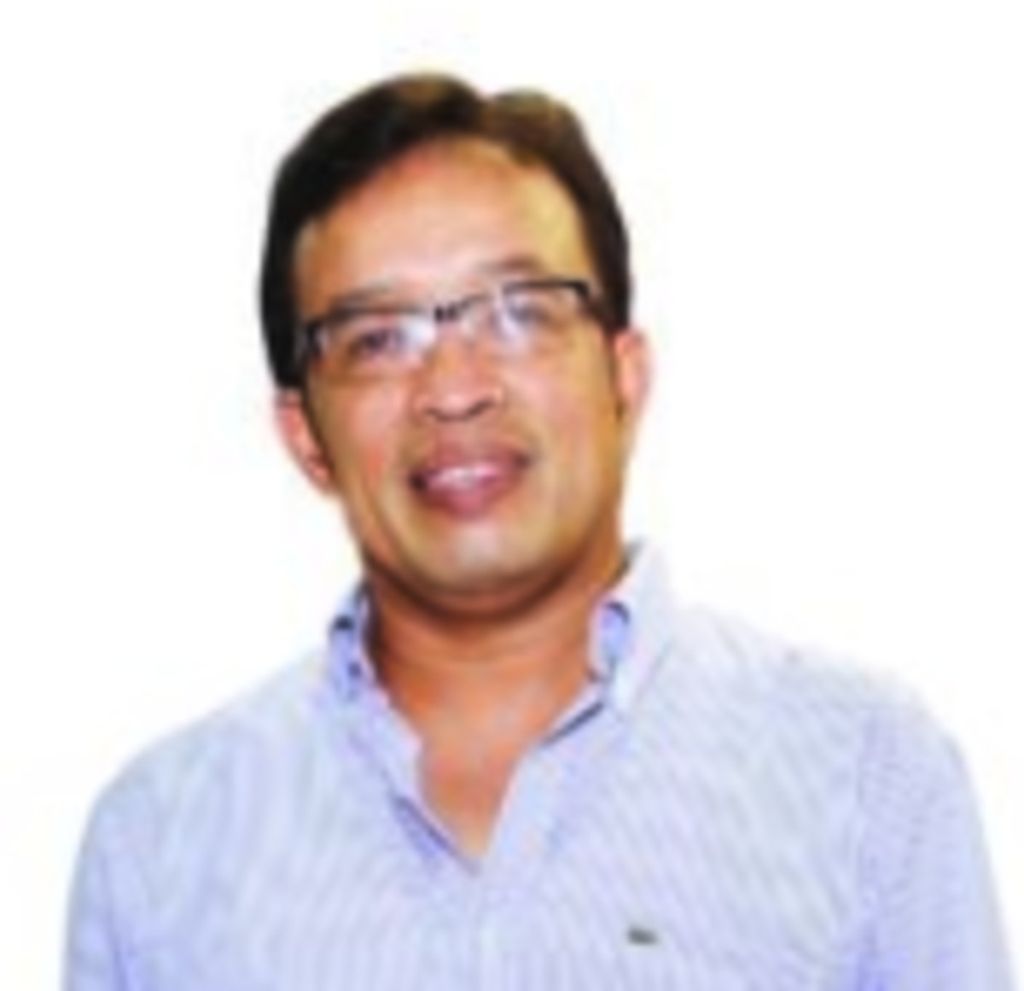 Haryatmoko, Member of the Indonesian Academy of Sciences (AIPI), Culture Commission
This article was translated by Kurniawan Siswo.