Between Article and Market
In the midst of public scrutiny over Constitutional Court or MK, the MK gave a relief decision for the development of democracy.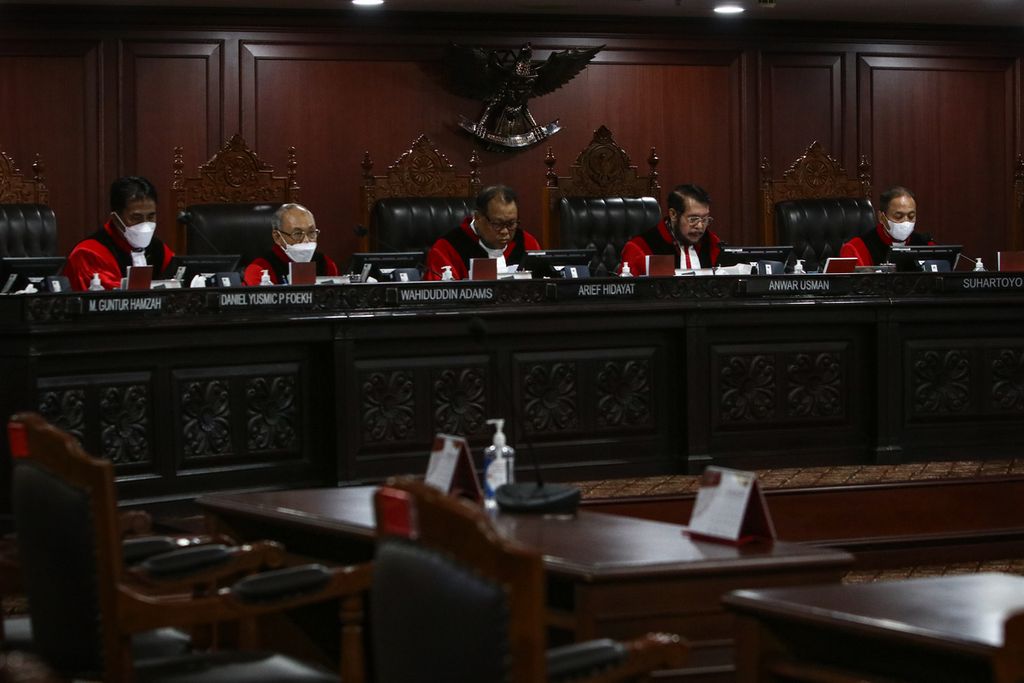 In the decision on the judicial review of Law Number 7 of 2017 concerning Elections, especially regarding the status of ex-convicts as candidates for legislative members (caleg), the Constitutional Court decided on a waiting period for former convicts who wish to become candidates for members of the House of Representatives (DPR) and Regional Legislative Council (DPRD). The waiting period is set at five years after the convict has served his or her sentence in accordance with a court decision with permanent legal force.
The Constitutional Court's decision is a relief. The decision amended an article made by the DPR and the government, which did not include a five-year waiting period for ex-convicts to run for legislative candidates. We hope that the DPR will accept the decision even though the MK's decision corrects the political decisions of the DPR and the government. The DPR no longer needs to "recall" MK judges who also added a five-year waiting period requirement for ex-convicts before registering as candidates for legislature.