Thinking, Being a Nation
Indeed, identity is a reality, but implementing identity politics in order to simply be in power in this 77-year-old republic is a sign of short-sightedness and evil.
By
Iwan Pranoto, Lecturer at Bandung Institute of Technology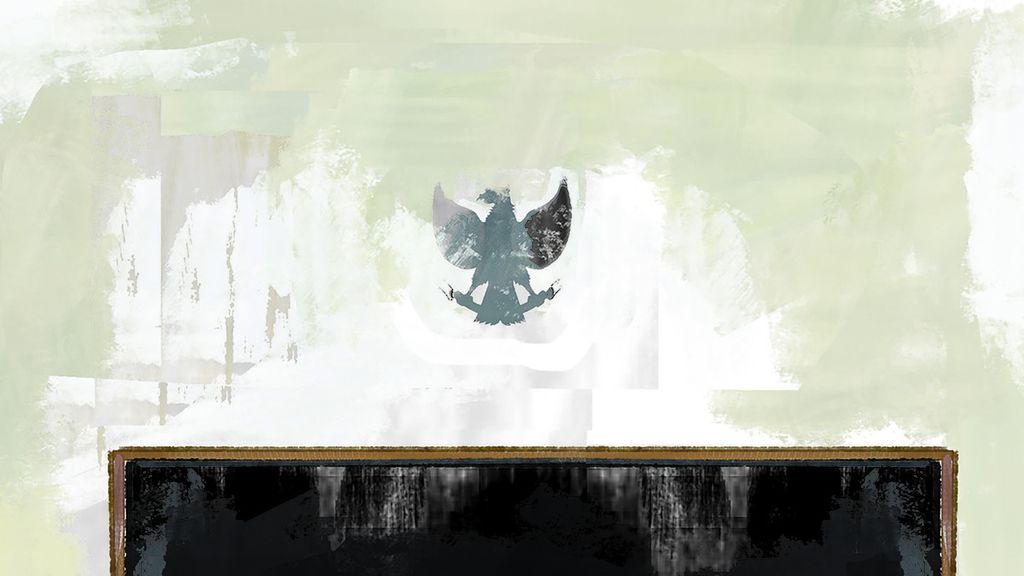 Being a nation is not a matter of boasting about inherited assets from previous generations, but rather an endless work.
This is work in the dimension of logic to realize the connection between one generation and its predecessors and successors. However, it's not an eternal punishment like the one inflicted on Sisyphus for carrying a boulder to the top of a hill, but being a nation is a consciousness from within, based on reason, to continue to bring the nationality's ideals to the peak of its time.
In today's practice of being a nation, there are occasional issues. Some recent issues, for example, was when it was reported that several Indonesian students won five medals at the 2022 International Mathematical Olympiad last July. There was ridicule on social media that mocked the origin of descent (of those students) and their physical appearance.
Second, while a group of people were worshiping, another group switched on loudspeakers and made noises to disturb the worshippers.
Also read:
> Sharing Inspiration to Advance the Nation
Third, students from public schools in some areas were "strongly recommended" by their teachers to wear the dress code of the majority.
Fourth, violence and destruction occurred on a number of houses and shops belonging to a group of marginalized families last May.
Actions such as these incidents tore apart the fabric of nationality and sparked divisions.
Indeed, fragmentation or division is happening everywhere, even UNESCO (2021) includes divisions in society as one of four global problems. Instead of realizing and trying to quell the seeds of division based on identity, some political actors intentionally adopt identity politics and imply that they will use it (for campaign) in the 2024 Presidential Election (Pilpres).
Indeed, identity is a reality, but implementing identity politics in order to simply be in power in this 77-year-old republic is a sign of short-sightedness and evil. However, like Sisyphus who always rises and immediately climbs back, if a generation slips, that generation must rise again and continue its national ascent. If climbers always fully enjoy every second of their climbing steps, every nation must also fully enjoy their ascent.
A nation that loves to be a nation.
Good news and notes
Among young people, based on survey results of the International NGO Forum on Indonesian Development (INFID) and the Demographic Research Institute, University of Indonesia, it was reported that "the majority of Indonesian youth have strong positive attitudes towards tolerance, nationalism and diversity" (Kompas, 14/7/2022).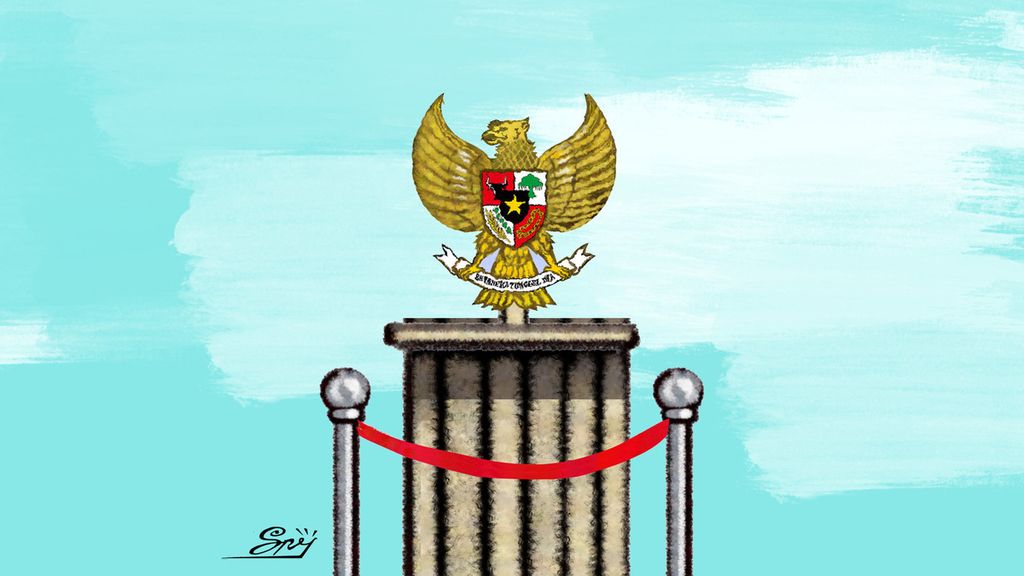 In fact, more than 90 percent of respondents agree that schools must accept students from any religious background. Moreover, researcher Alfrinda Primaldhi explained that "millennials and Gen Z agree that all citizens, regardless of religion, must have equal rights before the state, including the opportunity to work/open a business". This is very good news.
However, the study also noted that the two generations still have a tendency of religious exclusivity. Half of the respondents "support the dress code at schools that are in line with the religion of the majority in the area...." Therefore, Primaldhi's recommendation is very appropriate, namely that education should help students to have empathy. This word of empathy is key to improving the lessons for being a nation.
Being a nation
Of course those who mocked the winning students, those who disturbed the worshippers, teachers who "strongly advocate" certain clothing and the perpetrators of vandalism are all outside the ideal profile of individuals who have completed Pancasila and Citizenship education. According to Education Ministerial Regulation (Permendikbud) No. 58/2014, page 217, civics education is intended to shape students into human beings who have a sense of nationality and love for the homeland.
Furthermore, Civics subjects are "expected to be able to cultivate and empower students to become smart and good citizens..."
Regardless of degrading students as objects or even like clay that can be shaped at will, it is necessary to observe the phrases "to have a sense of nationality and love for the homeland" and "to become a smart and good citizen".
Then, have these lessons not been effective in contributing adequate thinking capacity to become smart and good citizens?
Surely, the perpetrators of the four incidents above have received education in Pancasila and Citizenship and even Religion. Then, have these lessons not been effective in contributing adequate thinking capacity to become smart and good citizens?
Of course, the variety of thinking required to become a citizen is very different from being an expert on Pancasila and Citizenship scholarship. So, is there an inaccuracy between the aims of education and the framework being used?
These inaccuracies and oddities are even more apparent when one examines the explanation of the planned learning approach (activities), namely using the steps of observing, asking questions, gathering information, associating and communicating. So, is it really necessary to be a smart and good citizen to carry out a series of formal scientific approaches?
For mathematics and natural or social sciences, the approach to learning is indeed appropriate. However, for humanitarian science that focuses on self-development, a more relevant variety of alternative thinking is needed.
Variety of alternative thinking
A very popular frame of mind used to formulate objectives, assessments and learning designs is Bloom's Taxonomy. There is a possibility, the inaccuracy mentioned above is due to the use of an inappropriate frame of mind. Today there are several alternatives, such as Teach Thought Learning Taxonomy, Six Facets of Understanding, Marzano and Kendall's Taxonomy and others. Each has advantages and disadvantages.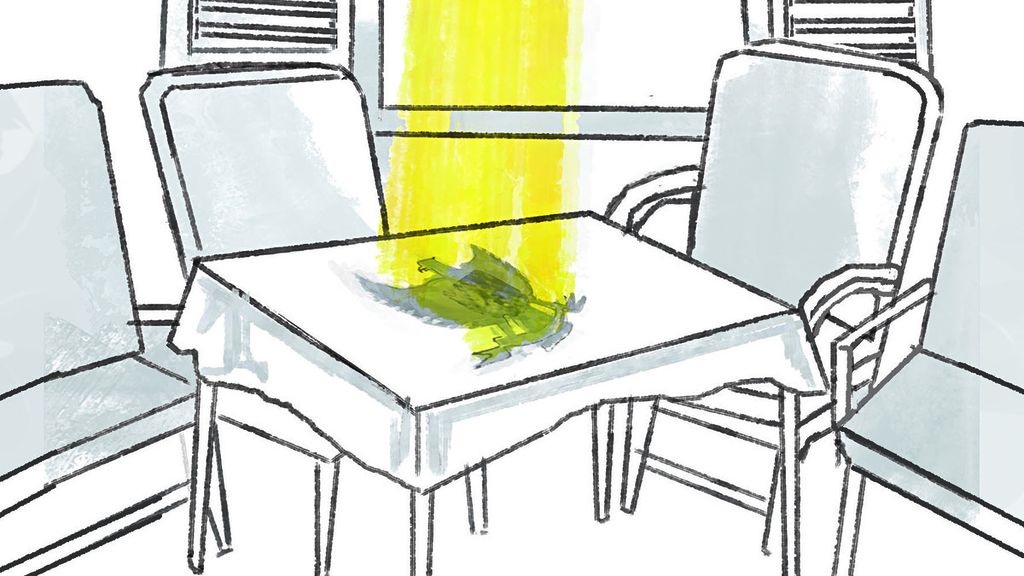 As an illustration, for example, let's look at Six Facets of Understanding initiated by Wiggins and McTighe (2005). In this idea, the three sides (explaining, interpreting and applying) are not much different from Bloom's Taxonomy, but the remaining three sides, namely (shifting) perspective, being empathetic and building self-knowledge are clearly very different from the analysis, evaluation and synthesis in Bloom's Taxonomy.
Moreover, unlike Bloom's Taxonomy which is hierarchical or tiered, this alternative framework of thinking is without hierarchy; all sides are equal.
So, there are no longer classes or the dichotomy of HOTS (higher order thinking skills) and LOTS (lower order thinking skills). That is why, in this alternative frame of mind the term facet or side of thinking is used, not the level of thinking. As a description, in terms of ability (shifting) perspective, students dissect various points of view critically. Students explore different points of view on a particular idea. They ask, "what's the benefit, what's the disadvantage?"
Consequently, learning must intentionally provide opportunities for each student to become acquainted with alternative theories. In high school, for example, students are able to explore the perspectives of humanist thinkers, such as Rabindranath Tagore and Syahrir, who provide critical notes on nationalism.
Also read:
> Science for the Children of the Nation
As for the empathetic side, students intentionally put themselves in someone else's shoes. They must be able to see the world using perspectives, including the feelings of others, to build awareness of the diversity of thoughts and feelings in the world. This is according to Primaldhi's suggestion above.
Consequently, the learning process in a classroom must give each student time to express his or her opinion, celebrating each fresh and unique opinion. How would I feel if I were the girl who was bullied by the teacher for the way I dressed?
Then, in terms of self-awareness, students practice their metacognitive abilities. The students get out of themselves, replay the recording of how they think and solve a problem and then examine how they think. Students think about his or her own thinking. They learn self-
knowledge, building awareness that who they are and their background influences their opinion. He or she must also be disciplined in questioning his/her mastery of certain knowledge and be aware of which part he/she has not mastered.
This persistence of self-observation will produce wisdom and this wisdom is needed for the nation today. Learning must provide opportunities for each learner to observe his/her way of thinking. Everyone, including the teacher, asks how to improve their way of thinking.
In addition, the goal of being a "smart and good citizen" is now specific, measurable and achievable.
By utilizing this alternative framework of thinking, one can imagine that subjects of self-development and humanities, such as Religion, Pancasila and Citizenship, become interesting and refreshing. Indoctrination or dogma will be avoided. In addition, the goal of being a "smart and good citizen" is now specific, measurable and achievable.
This alternative framework also helps design assessments of skills that are directly related to these goals. As a result, the design of learning activities becomes systematic and goal-oriented. Then the principle of student-centered education and constructivism manifests naturally in the learning activities.
Regarding Pancasila and Citizenship lessons, previously known as Citizenship lesson, in 2022 it will be renamed again into Pancasila lesson. National Coordinator of the Education and Teachers' Association (P2G) Satriwan Salim hopes that there will be improvements in the Pancasila subject, not just in changing the name (Antara News, 7/4/2022).
This hope is right. We all yearn for meaningful improvements in the design of Pancasila lessons and other self-development lessons. If improvement in thinking can be made into a realization, history will be delighted and proud of today's children.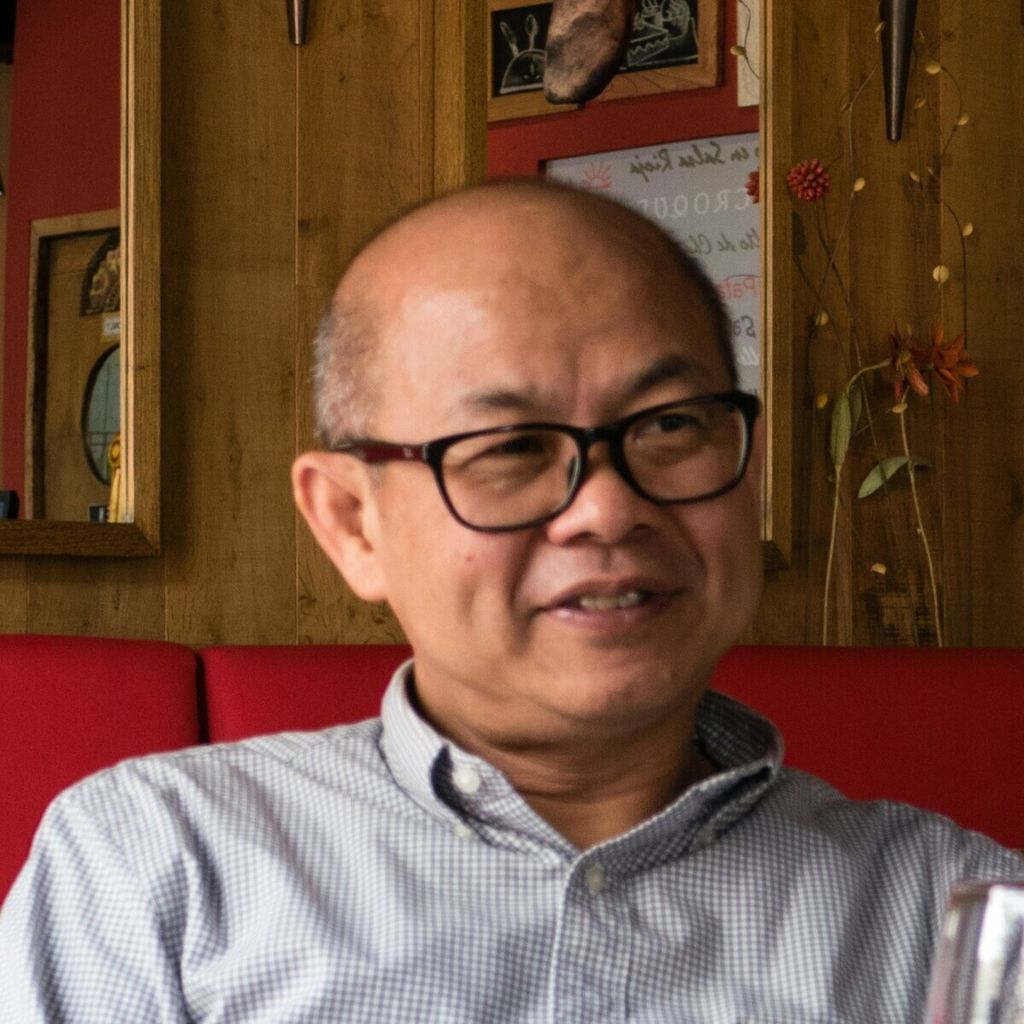 Iwan Pranoto, Lecturer at Bandung Institute of Technology
(This article was translated by Kurniawan Siswo).