From Pandemic to Endemic
The second wave of Covid-19 infection that reached its peak of 56,000 new daily cases in mid-July has gradually subsided over the weeks since.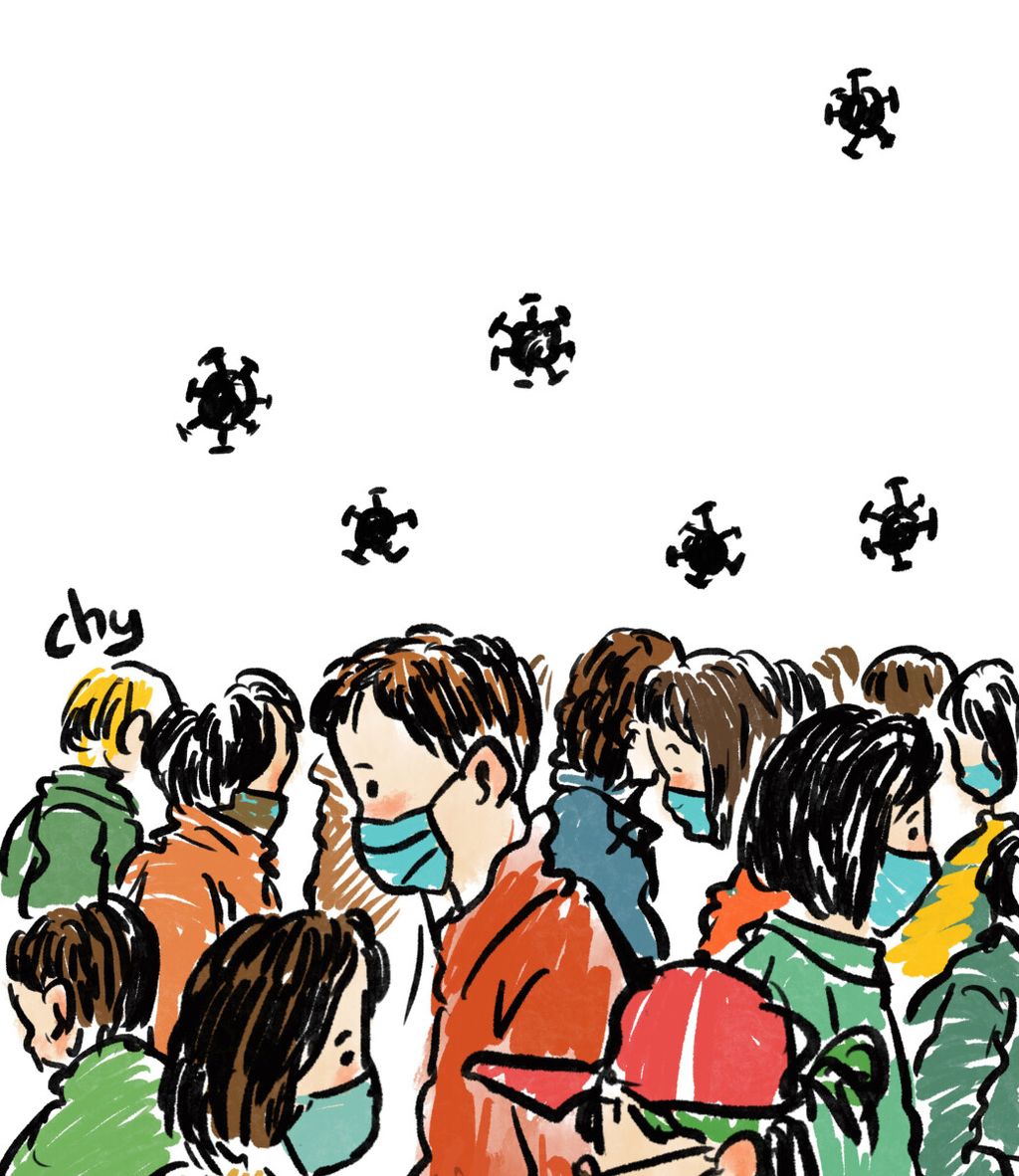 The next step, now that the second wave of Covid-19 has subsided, is that we must continue to prioritize health.
The imposition of the public activity restrictions (PPKM) should serve as a stepping-stone for a road map to anticipate Covid-19 as an endemic. It turns out that the tightly supervised activity restrictions were able to reduce coronavirus transmission and thus open up opportunities, especially in reviving the economy. The improved condition is partly attributable to the government\'s attitude, which has become more open to suggestions and criticism.
The PPKM is clearly a manifestation of the government's more health-oriented policy approach. This is an improvement from the misguided economic-oriented policy imposed at the beginning of the pandemic. At that time, the government did not close the country's door to international arrivals while it funded buzzer (influencers) in its insistence on attracting foreign tourists. The health authorities were indifferent and slow. Covid-19 surveillance and testing rates were low, as was concern about overburdened health workers and facilities.
Also read:
> Third Wave of Pandemic, Threat or Illusion?
> Screams of Death during Pandemic
Swinging the policy's pendulum toward prioritizing health, even though this might feel heavy, has proven to bear good results. Coupled with the intensified and expanded vaccination rollout, redirecting the measures has improved the situation.
The second wave of Covid-19 infection that reached its peak of 56,000 new daily cases in mid-July has gradually subsided over the weeks since. The daily tally is now relatively stable at some 3,000 cases. It averaged 3,230 cases last week, while the 20 Sept. data recorded just 1,932 cases.
The gradual decline has spanned about two months starting from 2 July. Thus, it is now time to discuss how to design a road map for the Covid-19 developments to come.
Expansive immunity
There are two phases to discuss. The first phase is how to maintain this downward trend so it reaches an epidemiologically safe level. Full vaccination of more than 80 percent of the population must be pursued. New cases must be curbed to below 1,000 per day, with a positivity rate of below 5 percent and a fatality rate of below 2 or 3.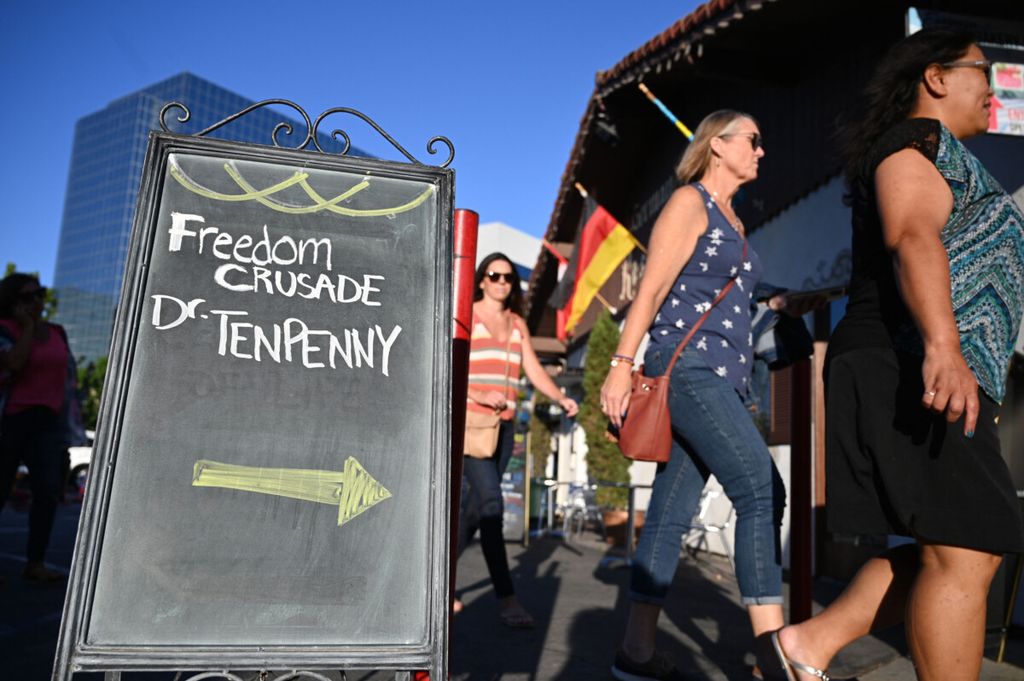 To reach these levels, efforts must of course continue to amplify vaccination, increase testing and tracing, tighten supervision over health protocol compliance, and further encourage healthy lifestyles.
Other measures, such as lowering the costs of rapid antigen and PCR tests, facilitating hospital bill payments and health worker incentives, and controlling overseas arrivals will contribute greatly to achieving the above targets.
With intensified vaccination, herd immunity is likely to be achieved by this year. This can be followed with gradual easing of restrictions on economic activities on a priority scale.
Gradual progress with policies that are more health-oriented will allow the easing of economic and social restrictions, so conditions will improve and the economy will recover. At this stage, the pandemic can be said to be under control, although that does not mean that Covid-19 is completely gone.
The second phase is how to execute a road map that is designed so citizens can come to terms with living with Covid-19, as President Jokowi expressed the other day.
Community activities and mobility in all sectors must be adjusted and adapted to the "living with Covid-19" period as the pandemic turns into an endemic.
Once we achieve herd immunity with a vaccination rate of 80 percent or more, we will psychologically feel safer. Rapid and widespread vaccination at the beginning of the pandemic greatly reduced the chances of the coronavirus' evolution.
To illustrate, massive vaccination will produce a sea of immunoglobulins, or antibodies, that will increasingly encroach the virus' "land" so it has restricted space to evolve and mutate.
Thus, the chances of the virus mutating into a new and more virulent variant diminishes, although this does not mean the virus is completely eradicated. New variants will still appear because viral mutation is a natural, evolutionary process.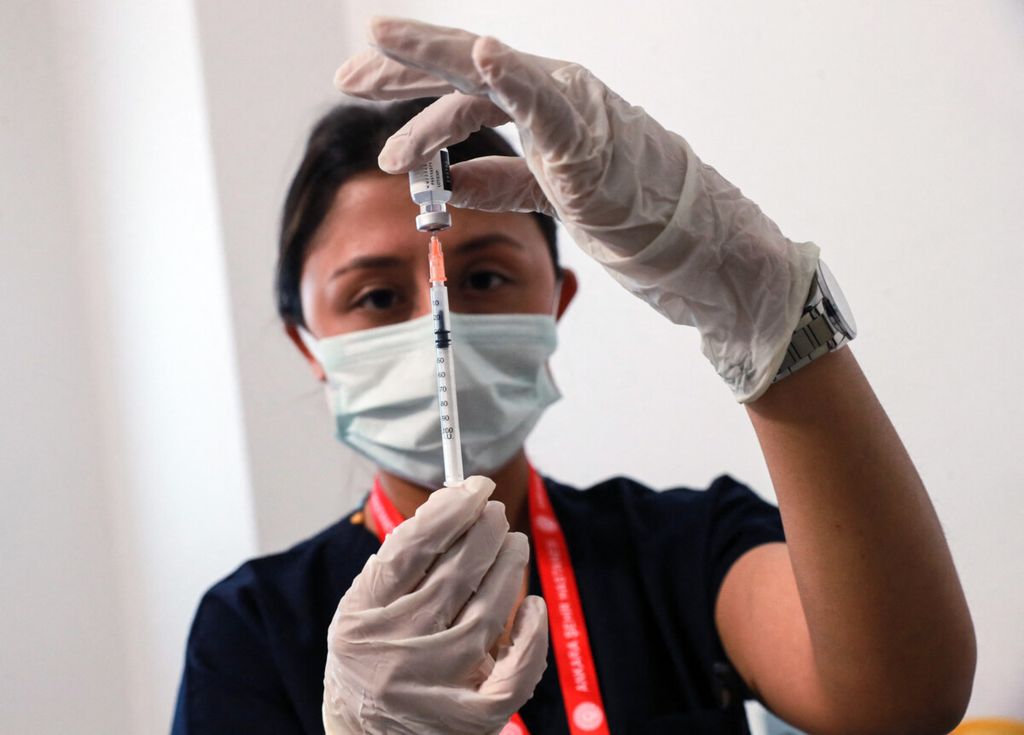 Viruses that are increasingly pressured by the sea of antibodies that result from massive vaccination will still try to survive and reproduce. However, the space it has to move is narrowing, hindered by the increasingly solidifying herd immunity.
So the transmission curve starts flattening as new daily cases and fatalities decrease. At some point, the pandemic (an infectious disease that spreads globally at an exponential rate) will degenerate into an endemic (localized and linear transmission, as opposed to exponential).
Still, new mutated variants can emerge, whether nonvirulent or virulent. However, with increasing herd immunity, the threat level decreases.
Also read:
> Superspreading Events and Vaccination Coverage
> Looking into the Nusantara Vaccine
Continuing researches into vaccines might discover a new vaccine that is more potent against newly emerging, more virulent variants. And the discovery of an effective formula could possibly degrade Covid-19 to the status of the common flu.
Of course, this cannot be achieved overnight. It will take hard work and consistent enforcement of the health protocols. This requires a well-designed road map that regulates social, political, economic, religious and other activities as adjusted to endemicity.
Determine the parameters, and then define how the rules apply. For example, in a green zone, just tighten what the National Disaster Mitigation Agency (BNPB) has been enforcing so far. This zone is free from active transmission but it is necessary to ensure that the health protocols, the 3T (testing, tracing, treatment) program and vaccination drives remain in place, with adjustments made to match the prevailing conditions.
During the endemic stage, residents and visitors must all be fully vaccinated. The parameters and rules need to be tighter in yellow zones, and so on.
In this zone, all activities at public facilities can be carried out at 100 percent capacity, including offline schooling, transportation, business and religious activities. During the endemic stage, residents and visitors must all be fully vaccinated. The parameters and rules need to be tighter in yellow zones, and so on.
Responses for new variants
While preparing toward a Covid-19 endemic, we must remain vigilant against the emergence of new variants. Today's news is buzzing about the emergence of the new Mu variant with lineage B.1.621 that the World Health Organization (WHO) has classified as a variant of interest (VoI), or a variant to watch.
Mu is not as dangerous as the Delta variant, which is classed as variant of concern (VoC). The Mu variant was first identified in Colombia in January 2021, and was included on the list of VoIs in late August.
The WHO is naming the variants of the coronavirus that originated in Wuhan, China, according to the Greek alphabet, such as Alpha (A), Beta (B), Gamma (Γ), Delta (Δ), and so on. Mu (M) is named after the 13th Greek alphabet.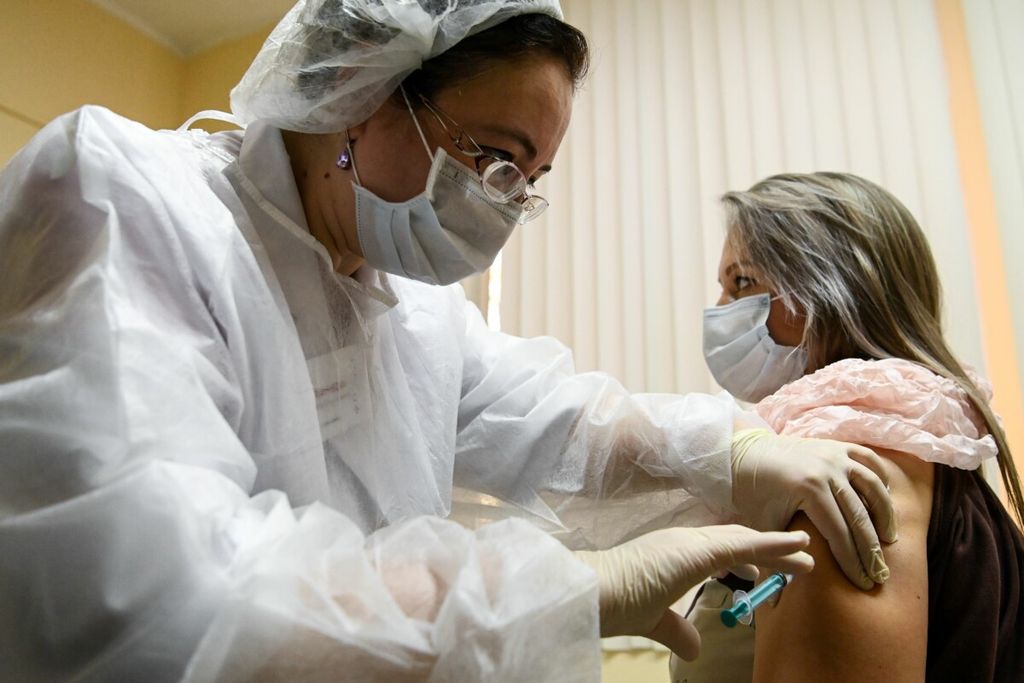 The Mu variant is said to have a series of mutations that indicate it can evade the immunity that is built up through vaccination. It is also reported that the Mu variant may be able to resist immunity in a manner similar to the Beta variant.
Public Health England (PHE) has reported that out of the 32 variant cases in the UK, the majority of cases were found in people aged 20 years. The risk assessment the PHE released in August shows that the Mu variant is at least as immune-resistant as the Beta variant.
With the Mu variant reportedly spreading in 40 countries, the government needs to watch the country's entry points to prevent a situation similar to the importation of the Delta variant from happening again.
How do we address the emergence of these new mutated variants? A virus is a collection of proteins that can live and develop only if it has a host. Viruses are constantly evolving to adapt to their new environment. It is possible for a virus to evolve and mutate into a vaccine-resistant variant.
Paul Duprex, director of the University of Pittsburgh Center for Vaccine Research, was quoted as saying in The New York Times (20/1/2021) that a virus evolved every time it infected someone by rearranging its genomic sequence. Mutations have made several variants more resistant to vaccines. However, others mutate into more harmless variants than the parent virus.
The mutation of one viral nucleotide will destroy all parts of the virus so it does not replicate and dies.
The SARS-CoV-2 virus consists of proteins composed of several amino acids. Each of these amino acids has three nucleotides that are transcribed by the cells of human body. The mutation of one viral nucleotide will destroy all parts of the virus so it does not replicate and dies.
Uniquely, coronavirus mutations occur simultaneously in the three adjacent nucleotides so it can still survive without experiencing functional degradation.
Mutation is also able to provide additional pathogenicity to the virus so it can recognize the antibodies developed from vaccination or previous infections.
This is like a long-term war between humans and the coronavirus. At first, the coronavirus invasion broke through the human defenses with hundreds of millions of people infected and more than 4.7 million killed.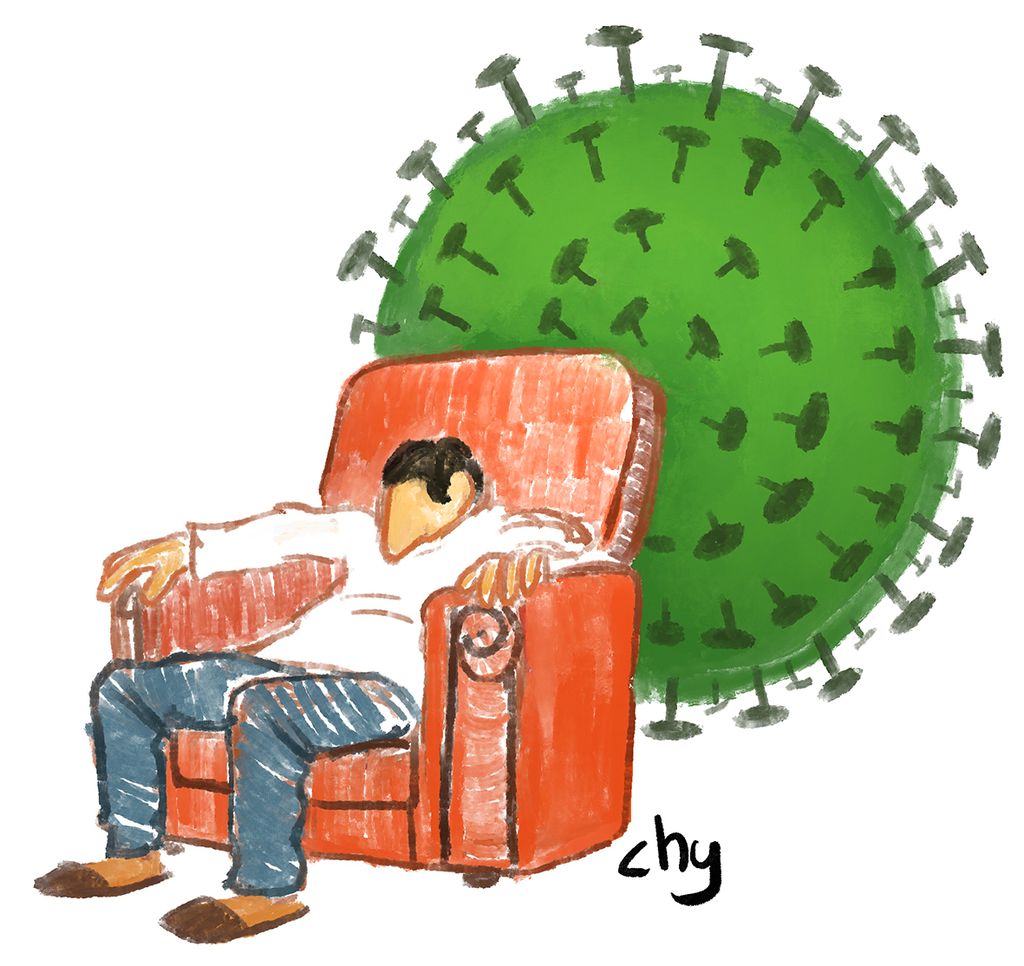 People responded by imposing health protocols, researching vaccines, isolating those with mild symptoms, and hospitalizing those with moderate and severe symptoms.
As vaccination intensified and Covid-19 treatments became more comprehensive, the virus rebelled by way of mutating into new, scarier variants that spread faster and were more lethal and more resistant to vaccines and antibodies than previous iterations.
However, the human race, represented by scientists, strived to make headway by conducting researches to develop vaccines to fight the mutations.
This long-term war, which has taken a massive toll of human casualties, will continue, and hopefully humans will finally prevail through the pursuit of herd immunity.
As several types of vaccines passed their clinical tests, mass vaccination was rolled out. As a result, some areas achieved herd immunity that offered general protection for humans from the viral invasion. The law of nature is that evolution will persist.
'Local content' mutation
How high is the potential for the coronavirus's continued mutation? If vaccination was carried out massively at the beginning of the pandemic, the chances of the virus' mutability would be smaller.
The problem is the "new" coronavirus. Vaccine research and development normally takes a long time, between 5 and 10 years. However, the development of the current pandemic is an emergency because the coronavirus spread to dozens of countries in a short time.
This situation prompted vaccine research to be compressed so that six vaccines were developed and certified by the WHO for emergency use in less than two years.
By the time the vaccines were launched, the virus had already spread far and wide across the world, evolving and mutating into various variants.
The virus is continuing to mutate and evolve so persistently that one day, new variants are likely to emerge that are more resistant to one of the six WHO-approved vaccines (Sinovac, Sinopharm, AstraZeneca, Moderna, Pfizer, Sputnik V) and other vaccines that may be released later.
Virologist Dr. David A. from Pennsylvania, US, recently stated in scientific journal PLOS Biology that viral resistance was not increasing exclusively in response to vaccination, but that the virus possessed resistance potential since birth. The potent variant that mutated from minks as the host is referred to as the "cluster 5" variant.
Also read:
> Preventing the Resurgence of Covid-19 Cases
Laboratory tests have shown that certain types of antibodies are less effective against this stubborn variant. Viruses that cross over between animals and humans can undergo genetic changes that make them resistant to certain vaccines, though not necessarily all types of vaccines.
Countries varied in their responses to this "mink variant" because not all countries have a culture of breeding the animal, which resembles ferrets and whose fur is used in the production of luxury clothing.
Denmark, aware of this risk, immediately culled 4 million minks late last year. Thus, the threat of "cluster 5" subsided to some extent.
Likewise, researches are expected to produce a panacea drug one day.
Vigilance and surveillance must be maintained consistently. On the one hand, humans continue to research to develop new, more effective vaccines against the new variants of the coronavirus that appear periodically. Likewise, researches are expected to produce a panacea drug one day.
On the other hand, however, the resilience and survivability of the coronavirus will also continue to produce new variants that are resistant to the older vaccines.
Suppose that variant A appears. Vaccine 1 is created to fight it. Then variant B appears and is stopped by vaccine 2, and so on. This long war will affect the conditions for viral mutations in many countries, with their respective "local content", which means that the local response is typically specific because they already "know" how the virus behaves.
Dr. Michael Merson, a global health expert from New York University and former director of the WHO\'s global AIDS program, said the Covid-19 pandemic would gradually change and become an endemic, with the virus posing less of a threat. In the longer term, the coronavirus will become as common as the flu.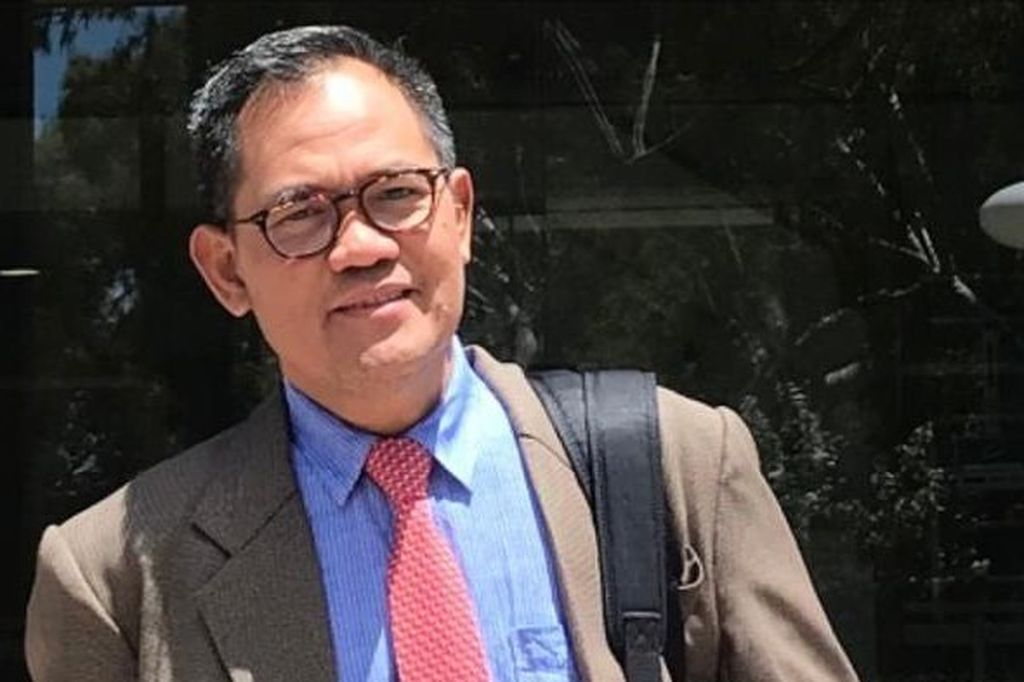 Djoko Santoso, Professor at Airlangga University School of Medicine, Chairman of East Java MUI Health Council and Covid-19 Survivor
(This article was translated by Musthofid).