›
English
›
Superspreading Events and...
Superspreading Events and Vaccination Coverage
Without herd immunity, transmission of the disease may continue. As health protocols are improved and tightened, morbidity and mortality will decrease.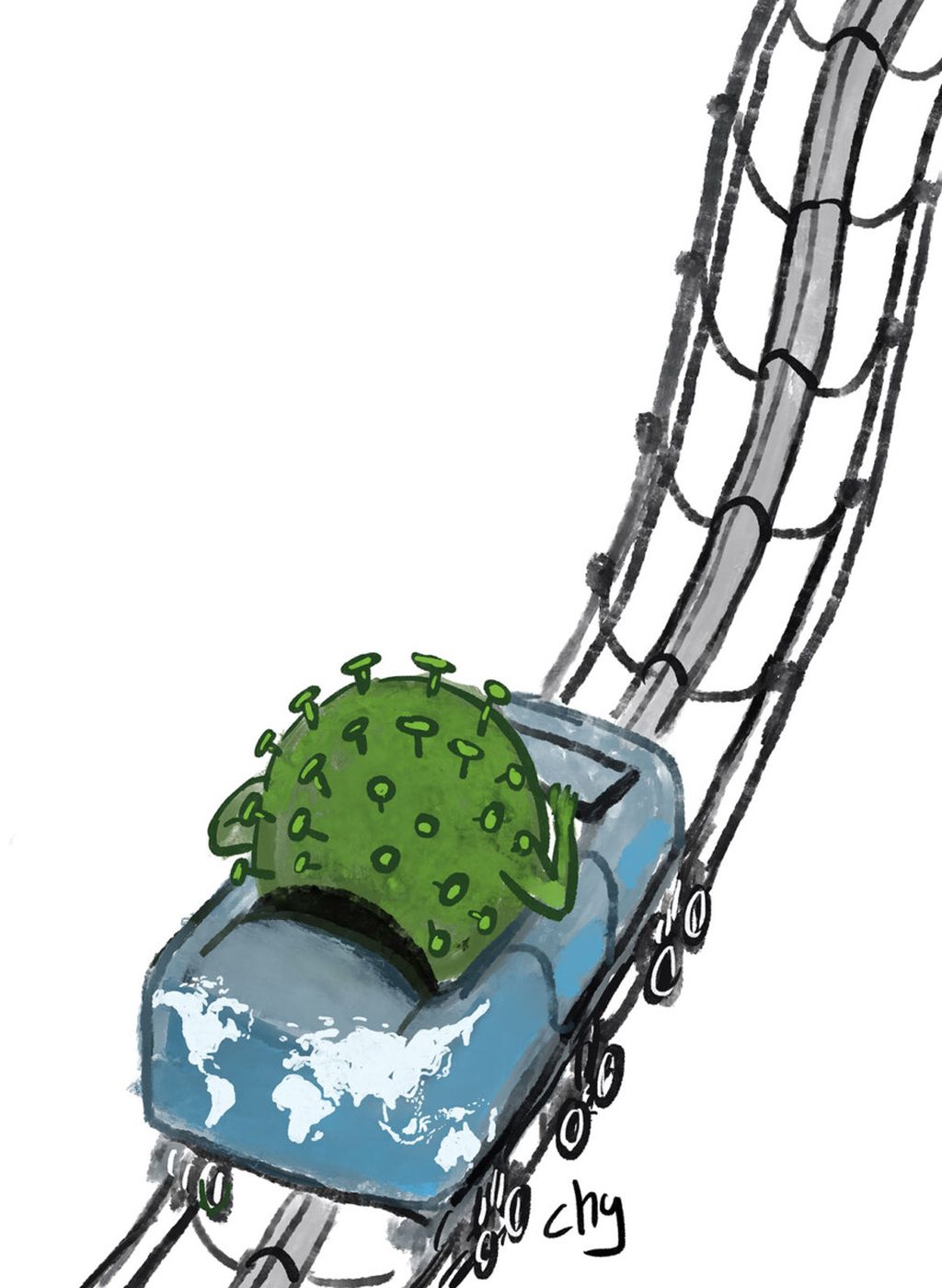 A number of countries have been plunged into a state of emergency because of a drastic escalation in COVID-19 cases and deaths in recent weeks.
Last month, India was jolted by a second wave of the virus, with the number of cases multiplying by more than four times from the peak in September 2020. People were panicking due to the rapid spread of the virus while oxygen reserves, ventilators and other medical equipment were scarce.
Japan suffered the same situation. A few weeks ago, it was dealt severely with a fourth wave. The number of cases exceeded January's peak of cases. Malaysia is now struggling with a second wave with the number of cases now nearly doubling the February peak. In fact, India, Malaysia and Japan were previously considered successful in controlling the pandemic. The number of cases and deaths was brought down and transmission showed a low rate of increase. These countries were referred to as models for pandemic mitigation management.
Also read:
> Herd Immunity and Covid-19 Metamorphosis
> The Beginning of the end for the Covid-19 Pandemic
India proudly boasted of having made significant progress in tackling COVID-19 by containing transmission as claimed by Prime Minister Narendra Modi at several international meetings.
What can be learned from this phenomenon is that low morbidity and mortality does not guarantee a country free from the pandemic. The increase in COVID-19 cases marked by a fourth wave can occur at any time.
Yo-yo phenomenon
In a pandemic, the epidemiological curve is always fluctuating, characterized by rising and falling cases, which is commonly known as the yo-yo phenomenon. This fluctuation is shaped by many factors.
When a country is disciplined and implements early control policies well, the morbidity and mortality rates will decrease. But when policies get relaxed, the number of cases and deaths rises again. This fluctuation will continue until a steady state is achieved.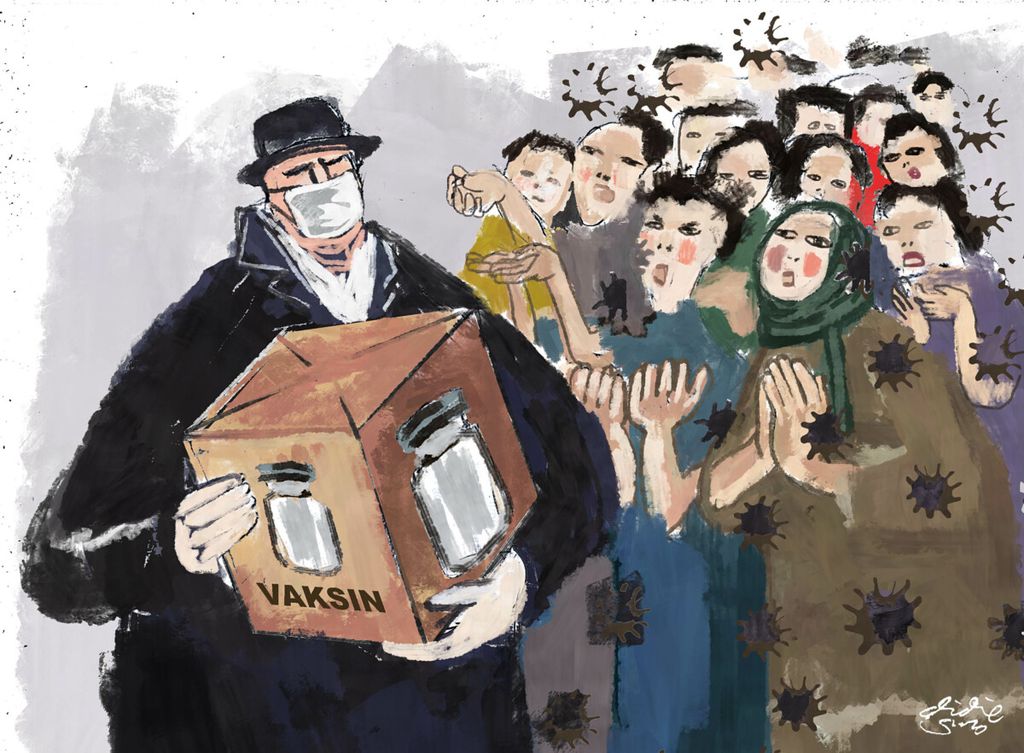 The yo-yo phenomenon has been confirmed by various studies, one examining the development of COVID-19 in 25 countries. The study found a significant relationship between the speed and degree of COVID-19 control management and the level of infection as measured by the basic reproduction number (Ro), which denotes the expected number of cases directly generated by one case in a population.
By using a score index that combines various factors, this study confirms that the earlier, tighter and longer a control policy is implemented, the lower the Ro index.
Of the many factors, two factors that play a pivotal role in case fluctuation are superspreading events and vaccination coverage. Pandemic cases will worsen when either a superspreading event has occurred or vaccination coverage falls short, or a combination of these two factors.
A superspreading event allows COVID-19 to spread more quickly and widely and usually occurs following large crowd events, such as indoor gatherings, religious activities, family gatherings and weddings, while health protocols are ignored.
Before herd immunity is achieved, the effect of control management is only temporary.
One superspreading event can cause the infection of tens, hundreds, even thousands of people. The 80/20 rule applies, meaning that 80 percent of new cases are caused by 20 percent of infected people. The more and bigger the superspreading event, the bigger the potential for the virus to spread.
In superspreading events, health protocols, such as social distancing, wearing masks and washing hands, are neglected. Coverage of COVID-19 vaccination must also be pursued consistently in order to control the pandemic. Without herd immunity, transmission will continue. This means that before herd immunity is achieved, the effect of control management is only temporary.
Handling the pandemic properly and appropriately will make epidemiological trends improve. When loosened, the trend worsens. This will last until 70-80 percent of people in the population have acquired immunity. This is the principle of herd immunity.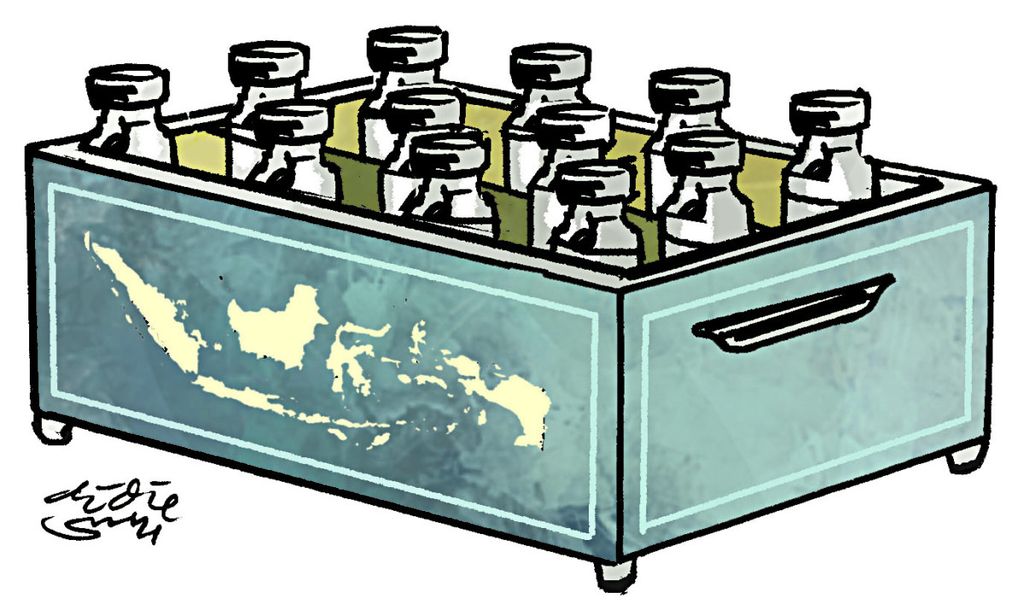 The combination of superspreading events and low vaccination coverage has fueled a spike in cases in India. A few months ago, the country allowed the Kumbh Mela religious festival to be held. At that time, some 5 million people, mostly without masks and social distancing, gathered in one place. At the same time, political campaigns were being held in a number of areas.
People interacted without following health protocols in Kerala, Tamil Nadu, Puducherry and other states. The government also allowed people to visit public places and relaxed restrictions.
As a result, India recorded an additional 350,000 cases in one day and this occurred at a time when program coverage was still low, with only 3.2 percent of the population getting two doses of the vaccine and 9.8 percent one dose. The figure was still far below the herd immunity target, which is 70-80 percent coverage.
The Malaysian government is currently in lockdown. Interregional travel and public activities have been tightened after a spike in the number of cases and deaths. Previously, with the Conditional Movement Control Order and Recovery Movement Control Order programs, the neighboring country was considered successful in curbing the pandemic.
Also read:
> Vaccine-induced and Natural Immunity
> The Pursuit of Herd Immunity
Unfortunately, given an improvement in the epidemiological trend, the government loosened its pandemic mitigation program. Schools, entertainment centers and businesses opened. Weddings, socialites and religious events were not liable to scrutiny.
Various superspreading events emerged, followed by a spike in cases and deaths. Ro increased from 1.03 to 1.17 in just five days. At the same time, vaccination rollout in the country has yet to reach the target. Only 3.5 percent of the population has been fully vaccinated and 3.6 percent of the people have gotten their first jabs.
In Japan, four major cities, namely Tokyo, Osaka, Hyogo and Kyoto, are currently in a state of emergency due to an increase in positive cases. Business and public activities are restricted. The measures were imposed after the celebration of Golden Week, one of the country's biggest holidays where many people are out on vacation and travel.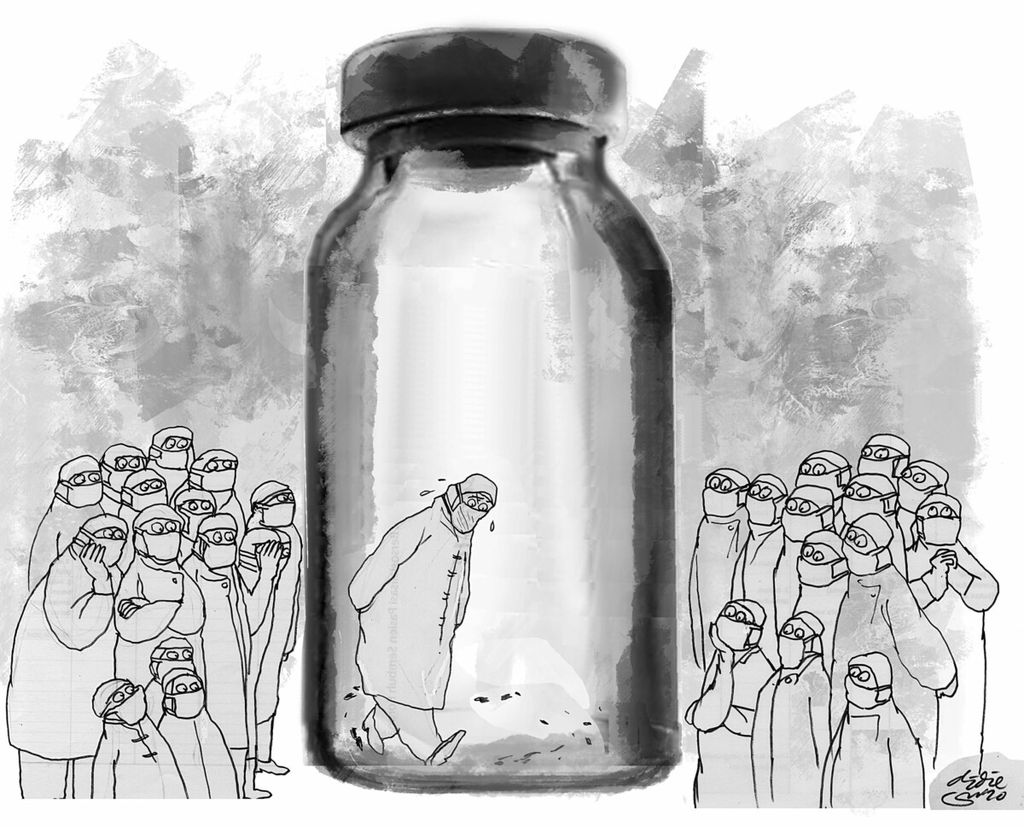 Japan had never before enforced such strict measures. The main reason was the increase in cases of COVID-19 variants. It was reported that 80 percent of new cases in Osaka and Hyogo were mutations in the United Kingdom string and other variants.
In addition to the virus mutation factor, Japan\'s vaccination coverage remains the lowest among the G7 member countries. Currently, only 3.1 percent of the population has been complete vaccinated and 6.1 percent has received one dose, which is still far from herd immunity.
Post-Lebaran
Lebaran celebrations have just passed. Lebaran is a potential superspreading moment due to large crowds traveling home as part of mudik (exodus), shopping sprees, family gatherings and halal bihalal activities. The government tried to enforce a mudik ban.
The ban was the right step but the measures to restrict public mobility were not thoroughly implemented as public places, such as shopping and tourist centers, were open. The people who did not go for mudik still ended up in crowds elsewhere.
On one day, the Tanah Abang market in Jakarta saw a crowd of more than 100,000 people. Observers were concerned that post-Lebaran morbidity and mortality in Indonesia would jack up.
After a peak in cases in February, new cases in Indonesia continued to decline ahead of Lebaran, from 47 to 13 cases per 1 million population. However, after Lebaran, the number of cases increased to 21 cases per 1 million population.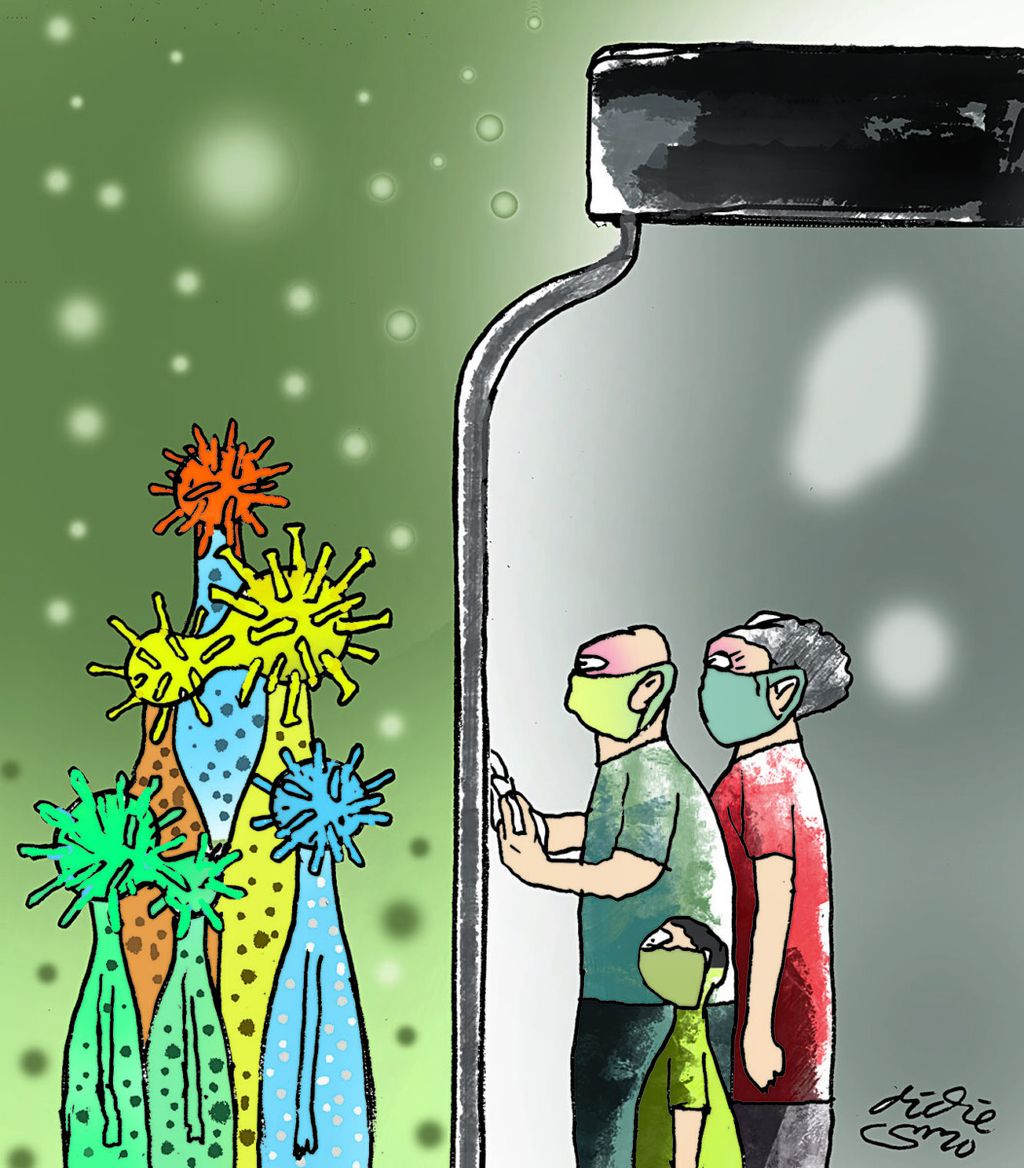 The Ro index briefly declined to 0.85, which was the lowest point in recent months. A number below 1 indicates a low transmission rate. However, after Lebaran, it reached 1.2. The number of deaths before Lebaran was also quite low, at 0.61 per 1 million population. Now it is 0.63. However, the positive rate shows a good trend, from 13.4 percent before Lebaran to 9.7 percent.
These figures are not as worse as predicted by pandemic observers. The effects of superspreading events usually show up between two and four weeks after the event has passed. Lebaran was almost a month ago. The morbidity and mortality effects of Lebaran, if any, should already be seen.
Some epidemiological parameters did pick up, but they were not as bad as the observers predicted. The current post-Lebaran effect is not as serious as suspected.
Also read:
> Vaccine and Vaccination against Covid-19
> Covid-19 Vaccine, Between Euphoria and Fear
This is an encouraging situation, on condition that the COVID-19 data presented by the government is correct and valid. However, it should not make us complacent, which would cause the public and the government to sit back from health protocols.
The cases in India, Malaysia and Japan should serve as a lesson that low morbidity and mortality does not guarantee freedom from the pandemic yet. Waves of the pandemic still threaten us and can potentially appear at any time, especially now that a number of variants of COVID-19 have been detected in Indonesia, such as variants B.1.1.7, B.1351 and B1617.
The government and the public are reminded to remain vigilant, at least until herd immunity is achieved, which requires 70-80 percent of the population to have developed antibodies, either because they have recovered from the disease or they have received their vaccination.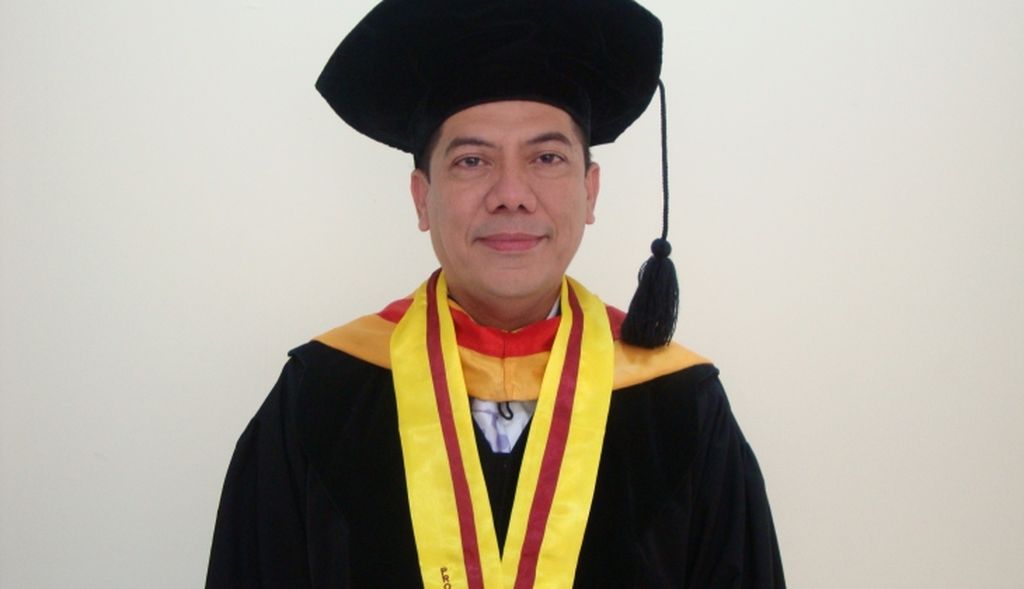 Without herd immunity, transmission of the disease may continue. As health protocols are improved and tightened, morbidity and mortality will decrease. On the other hand, when relaxed, morbidity and mortality increases. This yo-yo phenomenon will continue until the achievement of herd immunity.
Currently, only 4 percent of the population has been full vaccinated and 2.3 percent partially vaccinated, which means we are still far from herd immunity.
Iqbal Mochtar, Medical doctor and doctor of medicine and health; alumnus of Hasanuddin University, UGM, University of Adelaide and Imperial College of Medicine London.
This article was translated by Musthofid.