Island of Snappers
Local residents from Papua New Guinea (PNG) trade at that market. They spread out their mats on the street under the hot sun, waving their hands to keep flies away from their fish and shrimp.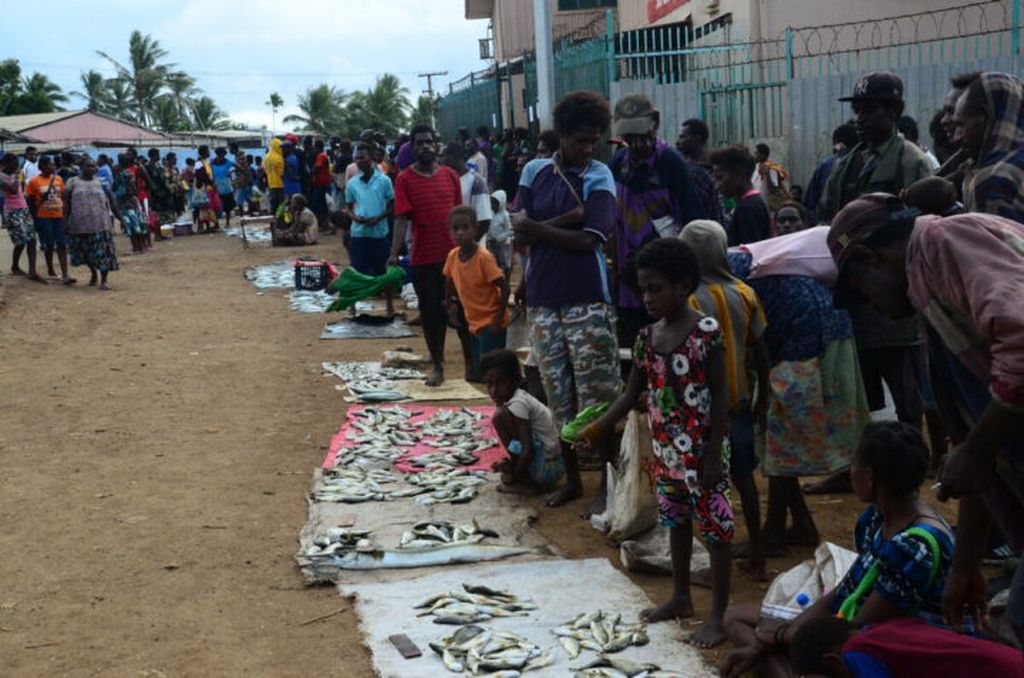 The small island of Daru is nicknamed "the capital of the snapper" because it is famous for the abundance of white snapper in its waters. It is said that one fish can be up to 2 meters long, so it must be carried by two men.
I had imagined a prosperous fishing industry, but what I found was a dilapidated fish market in the harbor area.