Indonesian Graduate in PNG
Since the first grade of elementary school, Mekha had dreamt about Indonesia, enchanted by the strains of Balinese gamelan he heard on the radio.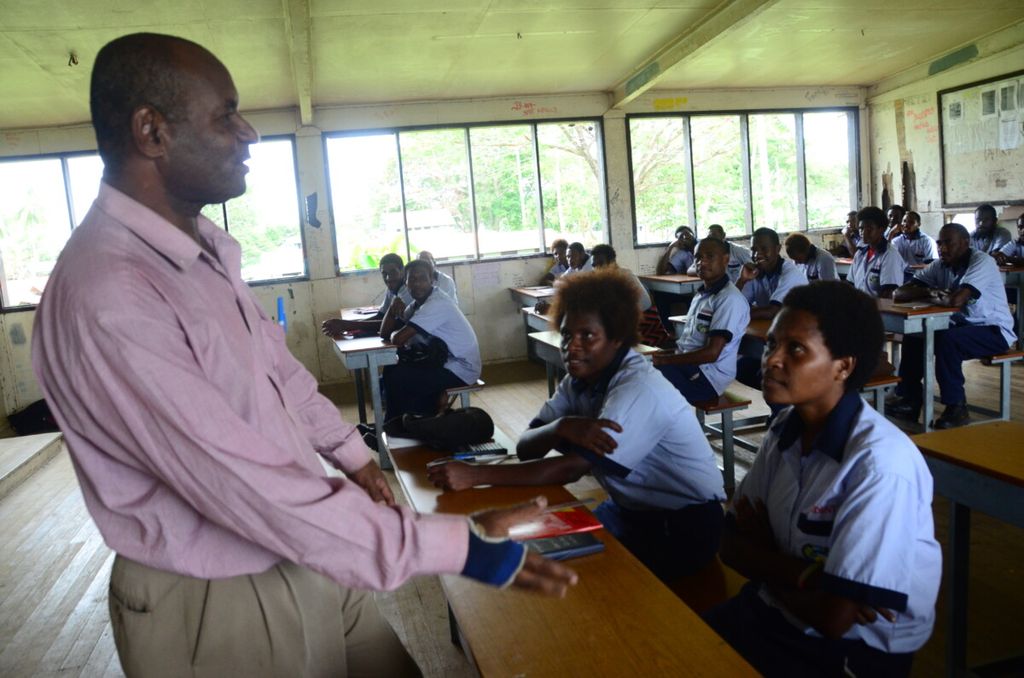 My host in Daru, Mekha Eho\'o, was a math teacher at Daru High School, one of the best schools in Western Province, Papua New Guinea (PNG). He was a tall and chubby man, 45 years old. The first time we met, he immediately hugged me, greeted me with a long burst of laughter and asked, "Mas, iso ngomong Jowo? [Bro, do you speak Javanese?]"
I got his contact information from the Indonesian Embassy in Port Moresby. Mekha\'s relationship with Indonesia turned out to be much deeper than I thought.