›
English
›
Invited to Attend, Indonesia...
Invited to Attend, Indonesia is Still Studying Membership in BRICS
President Joko Widodo called on developing countries to be solid and encourage equal and inclusive cooperation at the BRICS Summit. Indonesia is still considering its membership in the BRICS.
The following article was translated using both Microsoft Azure Open AI and Google Translation AI.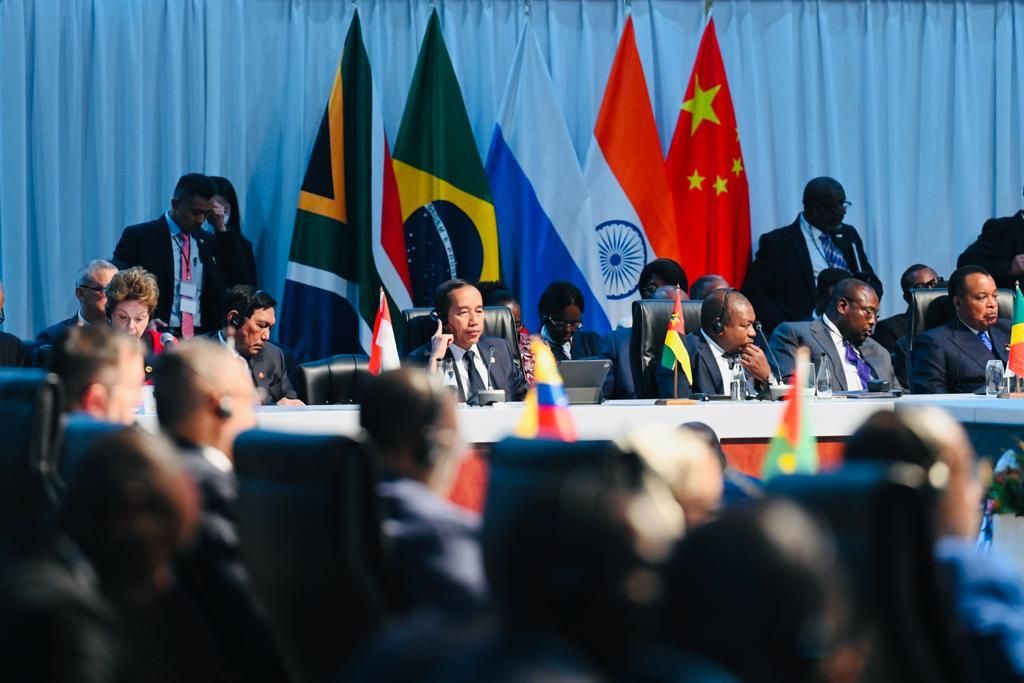 JAKARTA, KOMPAS — Indonesia is still reviewing its participation to become a member of the alliance of countries Brazil, Russia, India, China and South Africa or BRICS. However, the spirit of Bandung and solidarity among developing countries must still be voiced. Inclusive and equal cooperation was encouraged at the BRICS Summit.