Attending Apindo DPN Inauguration, President Jokowi: Downstreamization Don't Stop at Nickel
The multiplied added value from nickel downstream should strengthen Indonesia's determination to continue downstreaming in all sectors. Strengthening the quality of human resources also needs to be continued.
The following article was translated using both Microsoft Azure Open AI and Google Translation AI.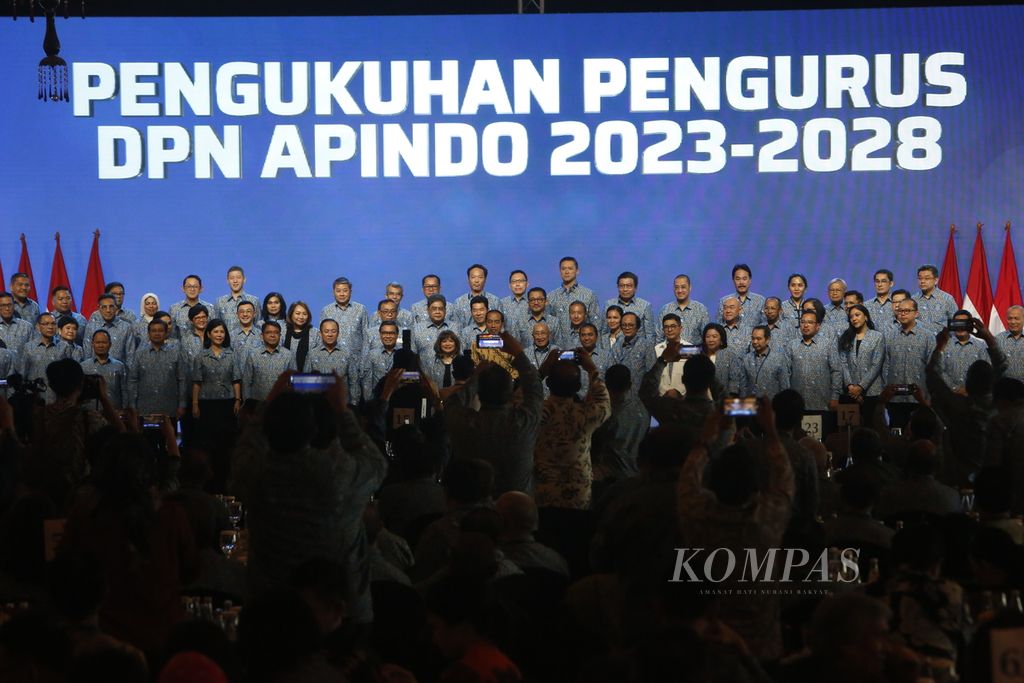 JAKARTA, KOMPAS — President Joko Widodo assessed that nickel's downstream has proven to increase the added value of exports and create many job opportunities. Therefore, downstreaming to all sectors needs to be done to achieve increased growth.
Furthermore, President Joko Widodo reminded that downstreaming the industry and strengthening the quality of human resources are two things that can make Indonesia jump to become a developed country. "If the demographic bonus can be realized and downstream is successful for all minerals, agriculture, plantations, fisheries, if the World Bank, McKenzie, OECD, IMF count, in 2045 I am sure (Indonesia) can progress somewhat," he said in the inauguration of the National Leadership Council (DPN) Indonesian Employers' Association (Apindo) in Jakarta, Monday (31/7/2023) afternoon.
Also present at the event were the 10th and 12th Vice Presidents of Indonesia, Jusuf Kalla, Minister of Trade Zulkifli Hasan, Minister of Foreign Affairs Retno Marsudi, Minister of Finance Sri Mulyani Indrawati, Minister of Health Budi Gunadi Sadikin, Minister of Youth and Sports Dito Ariotedjo, Deputy Minister of State-Owned Enterprises Rosan Roeslani, Acting Governor of DKI Jakarta Heru Budi Hartono, Governor of Central Java Ganjar Pranowo, and Chairman of the Indonesian Chamber of Commerce and Industry (Kadin) Arsjad Rasjid.
The President hopes that downstreaming will continue despite facing lawsuits in the WTO and warnings from the IMF. Because, according to the President, the results of the leap are very clear. Before the downstreaming of nickel in Central Sulawesi, only 1,800 workers were absorbed in nickel processing. After downstreaming, at least 71,500 workers were absorbed in Central Sulawesi. A similar thing happened in North Maluku. Before the downstreaming of nickel, only 500 workers were absorbed in nickel processing; after that, it became 45,600.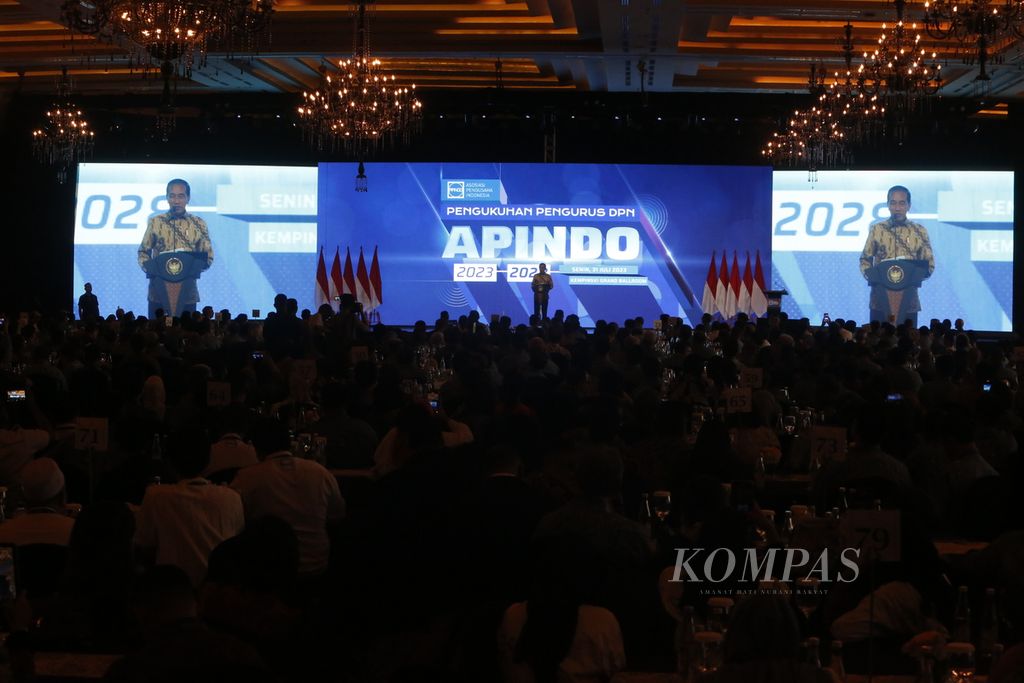 Its export value also increased from only 2.1 billion US dollars or around 31 trillion Rupiah in 2014-2015 to 33.8 billion US dollars or 510 trillion Rupiah in 2022.
"These are just a few (products) derivatives. If other derivatives develop, imagine how many numbers appear. And this is just nickel," he said.
With the increase in the export value, the country's income from various taxes and royalties has also increased rapidly. The average economic growth rate in Central Sulawesi, which was 7-7.5 percent per year, also jumped to 15 percent after downstreaming. As for North Maluku, which previously had a growth rate of 5.7 percent, it jumped to 23 percent after downstreaming.
"If all the provinces growth are like that, you can imagine how much the aggregate growth of the national economy will be. And don't let anyone write that poverty in North Maluku still exists. That is the task of the provinces, districts, cities which are completed through the APBD because the APBD also benefits from the presence of companies there," the President added.
The President exemplifies that downstream companies are also always asked to help absorb local business products to provide food, vegetables, meat, and others. This will foster the economy in the region.
It was also emphasized that downstream will not stop at nickel. Indonesia will continue to downstream copper, bauxite, tin, even plantation and marine products. The downstreaming of plantation, agricultural and marine products will involve farmers, fishermen and MSMEs, which if they have access to produce value-added products from joint production houses, they can become a major force. However, it needs to be consolidated, get access to banking, transfer of technology, and get assurance from the buyer (offtaker).
President Jokowi gave an example of Indonesia as the world's largest coconut producer with 4.1 million coconut farming families producing 16.8 million tonnes per year. Downstream coconut such as into nata de coco gives added value 3.6 times, grated coconut 6 times, coconut shell charcoal 4.5 times, and VCO 11 times.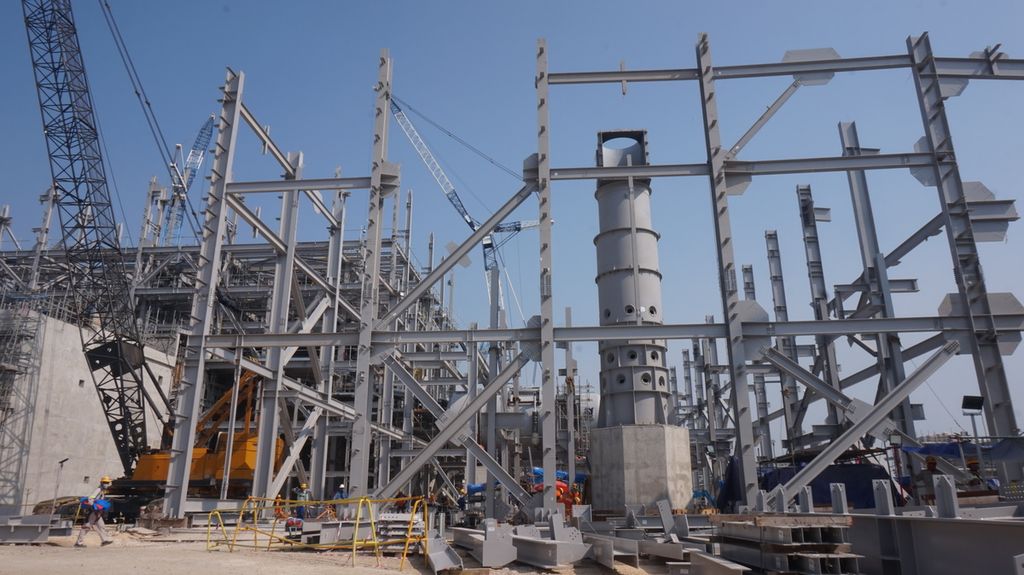 Indonesia also becomes the world's second-largest seaweed producer, despite only 63,000 families cultivating seaweed with a production of 10.2 million tons per year. Unfortunately, most of the seaweed is exported in raw form, with one of the highest exports going to the Philippines.
Read also: Apindo: Indonesia Has Opportunity to Make ASEAN More Competitive
If processed into flour, semi-carrageenan, processed drinks, or even green energy bioethanol, the value of seaweed multiplies. In addition, Indonesia, which has the world's longest coastline, should be able to develop seaweed on a large scale.
President Jokowi also joked that solving problems in the field is the task of entrepreneurs. "Because entrepreneurs usually enjoy challenges and profits," he said.
The President added that Indonesia has the opportunity to jump forward as a developed country in the next 13 years. The determinant is Indonesia's ability to turn its productive age population into a demographic bonus and strengthen its downstreaming.
"Therefore, I repeat everywhere that national leadership in 2024, 2029, and 2034 is very crucial. Indonesia can either leap forward or not," added the President while reminding the audience to be careful in choosing the future leader of Indonesia."
Regarding who, the President says that it must be mentioned. "Who? Sovereignty is in the hands of the people," he said.
HR is Key
Chairperson of Apindo for the 2023-2028 period Shinta Widjaja Kamdani also highlighted the importance of the quality of human resources to achieve Golden Indonesia 2045. "Learning from the experience of the golden age of the archipelago in the Majapahit era in the book Negarakertagama, in Majapahit society, life prospered. peace and prosperity not because of natural resources, but strong and reliable human resources. Therefore, human resources are the key to a just and prosperous Indonesia," he said.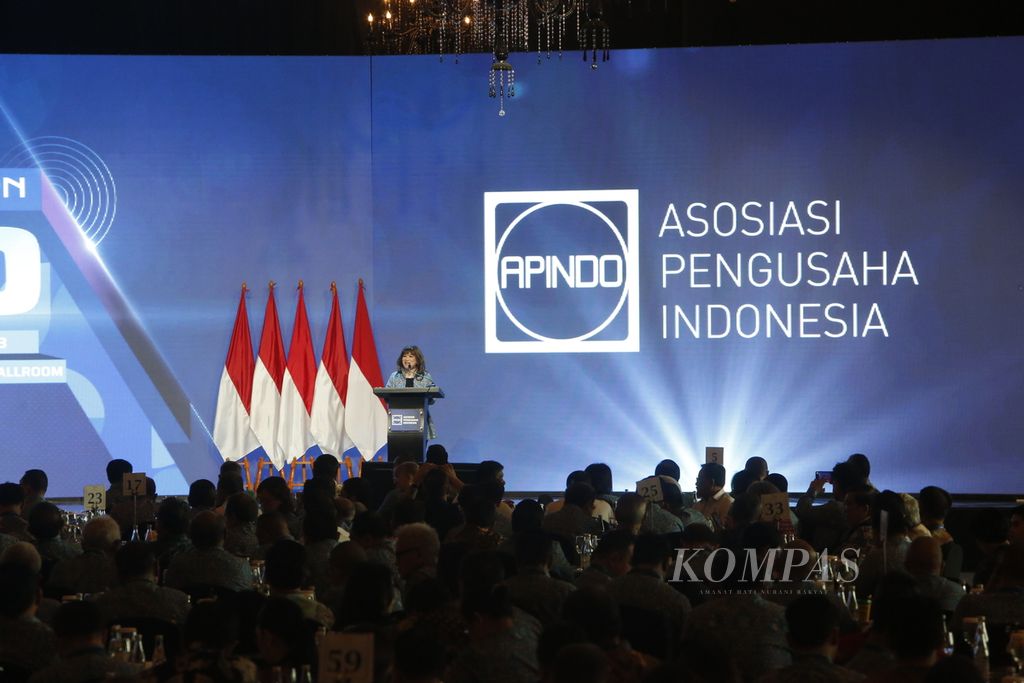 Therefore, one of Apindo's four priority agendas at present is the strengthening of labor quality in addition to developing MSMEs, increasing investment, and strengthening Indonesia's economy, as well as actively advocating Apindo's policies.
For this reason, there are already two leading action programs underway, namely overcoming stunting (stunting) called the Antistunting Entrepreneurs Inclusive Collaboration (Kipas) and Free MSMEs. Shinta explained, getting strong human resources is not only a matter of improving skills, but also having a healthy generation. Because of this, at least a thousand entrepreneurs are coordinating in the anti-stunting program in collaboration with posyandu.
President Jokowi also appreciated Apindo's efforts to deal with the tengkes. Admittedly, the target of reducing service delivery personnel to 14 percent from 22 percent at the end of 2022 and 37 percent in 2015 is not easy. "I am sure the target will be achieved if there is participation from entrepreneurs. And, I appreciate Apindo in this matter of stunting," he said.