Johnny Plate: Between Political Battles and Law Enforcement Image
It seems there is too much prejudice against the AGO if Johnny's arrest is seen as a result of political rivalry.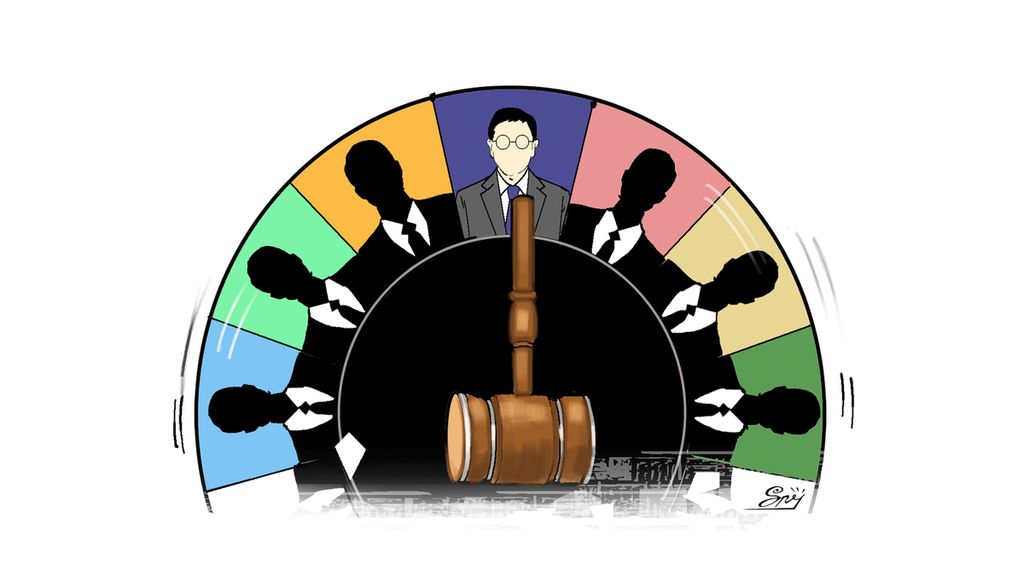 The naming of Communications and Information Minister Johnny G. Plate as a suspect and his subsequent detention by the Attorney General's Office (AGO) on Wednesday (17/5/2023), for alleged corruption in the base transceiver station project in underdeveloped, frontier and outermost areas, appears to have been seen as more politically motivated rather than actual law enforcement.
Moreover, the agency in charge is the AGO, a law enforcement institution that is part of the executive, or under the direct control of the President.
Of course, this explanation (ordinary logic) has been easily accepted by the general public, which is immersed in the emotional atmosphere of political rivalries related to the struggle for power ahead of the 2024 elections.
Why not? First, the NasDem Party supported President Joko "Jokowi" Widodo in the two previous presidential elections, namely in 2014 and 2019, and became part of the government coalition. NasDem chairman Surya Paloh has supported and defended Jokowi from the time he was nominated to his administration.
Also read:
> Note from the Communications & Information Ministry
> Prosecutors Confident of Enough Evidence
In fact, in the 2017 Jakarta gubernatorial election, NasDem (which seemed to stand "with Jokowi") supported then-governor Basuki Tjahaja Purnama against the Anies Baswedan-Sandiaga Uno candidate pair.
Today however, it was NasDem that became the first to back Anies as a presidential candidate (capres) in the 2024 presidential election.
Surya's political stance and the steps he has taken with his party is seen as deviant" or "unethical", because when he was still part of the coalition government with three ministerial positions in Jokowi's Cabinet, he put forward an impression that he was "disliked" by President Jokowi. To be precise, Surya's (or NasDem's) stance is deemed controversial and at the same time, going against President Jokowi's political will.
According to this perception, there seems to be an unwritten basic principle that every political party that joins the Jokowi government coalition must understand and obey, namely that every step or political strategy for the presidential election must be in alignment with the "corridor of the President Jokowi's interests", or at least, it is viewed as "unlawful" to put forward a presidential candidate he doesn't like.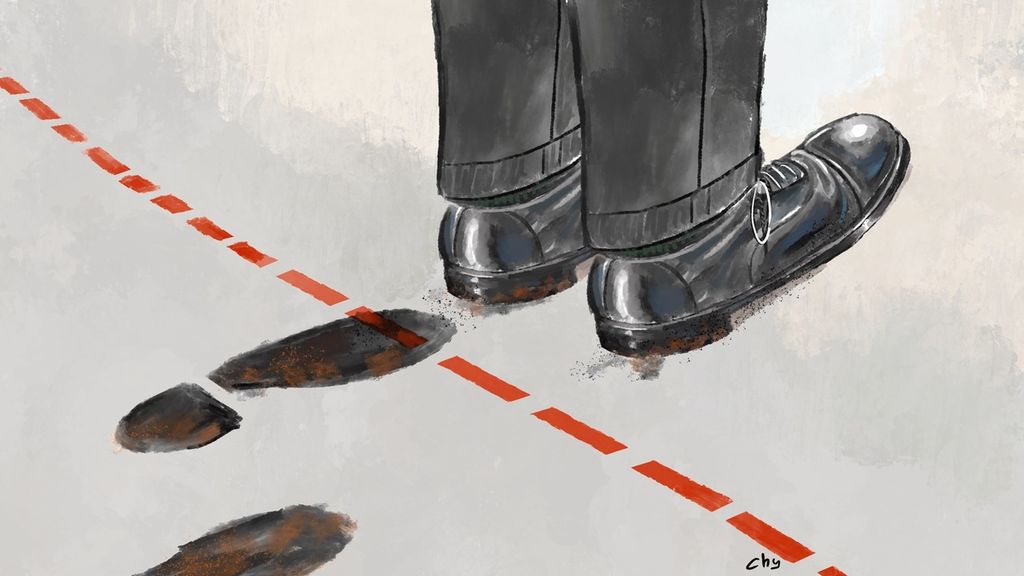 Consequences of the presidential system
In this regard, there are at least two political risks that the political parties in the government coalition must be ready to accept if they violate this basic principle. First, they must be prepared for their ministers to be removed (Cabinet reshuffle). Second, they must be prepared for legal problems, because it is believed that every government official has made mistakes or has legal problems, whether these were committed before or during the position they currently hold.
Incidentally, Johnny had legal problems related to a broadcasting station project, which has led to his current fate. This means that if the assumption is correct, Surya/NasDem must also be prepared to accept that President Jokowi might replace all of its members, even though the risk is that Jokowi "should not be angry" if he is one day seen as a figure who does not appreciate the political support and struggle (of NasDem) in gaining the presidency.
Hopefully, the latter will not happen.
Second is the battle between political parties in the government coalition. In this case, the Attorney General is also deemed to be among those appointed by political parties, or an "official" of a certain political party.
This is because, like in the previous period, Attorney General Muhammad Prasetyo was considered a "NasDem affiliate" because of his background at that time as a NasDem politician; while the current Attorney General, Sanitiar Burhanuddin, is considered a certain "political affiliate" (the Indonesian Democratic Party of Struggle/PDI-P?) within Jokowi's government coalition.
Johnny is only considered as a victim of political feuds that uses a "political affiliate" who is in charge of law enforcement.
So, when there are competing political interests in the presidential election or the 2024 legislative election, the Prosecutor's Office is used as an instrument to cast a bad image on other political parties. In this context, once again, Johnny is only considered as a victim of political feuds that uses a "political affiliate" who is in charge of law enforcement.
Perceptions like this are also unavoidable in a government that incidentally uses the presidential system. Here, the President's assistants should be figures who work professionally, based on the applicable rules, towards the attainment of state goals, especially in guarding the reform agenda towards creating good governance.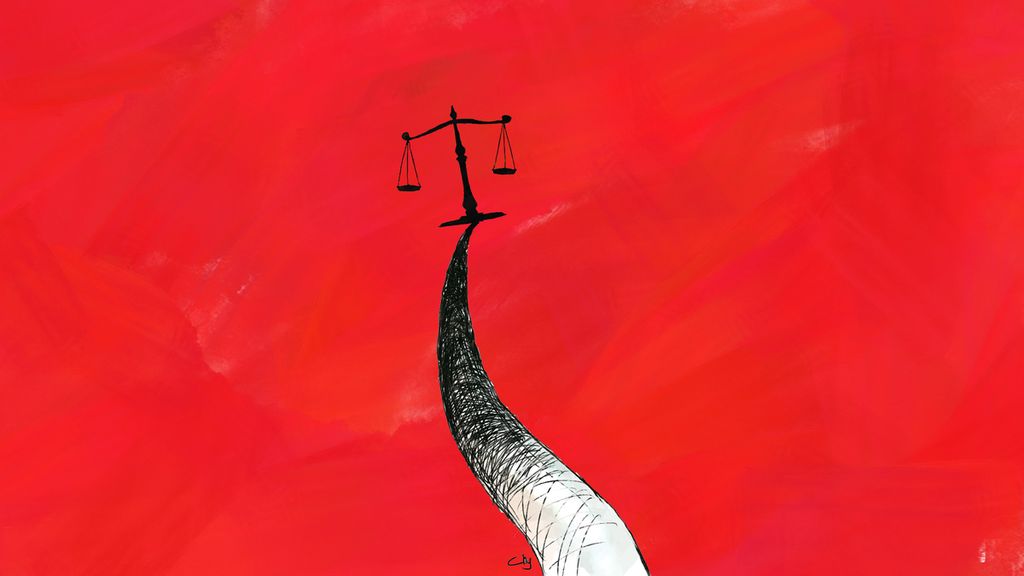 However, in practice, positions in the executive branch are just a product of meting out the positions by political parties within the government's ranks of supporters of the elected president (Jokowi), including the law enforcement positions, like the post of attorney general.
To be precise, it was the President's assistants (ministers) that concretized the term "political party officials", in addition to the head of state himself, who also serves as a PDI-P official (as mentioned by PDI-P chairperson Megawati Soekarnoputri, which Jokowi has not denied until now).
Law enforcement image
However, subjective political perceptions or interpretations as described above also affect the image of law enforcement, and always tend to position officials who are suspected of corruption as "mere victims", or a scapegoat in the battle of political interests for the sake of either building or damaging an image.
Meanwhile, law enforcement institutions or officials are still labeled as "corrupt", especially if the figures appointed to strategic positions in law enforcement institutions cannot be separated from the interests of the ruling political parties. Thus, it makes more sense that law enforcement officials (including in the case of Johnny) are deemed to be "working from messages of the interests of those in power".
Also read:
> Post-Sambo Saga, Police Must Commit Reform
What I want to say here is that the above subjective perception should not be viewed as the truth. Why? First, the negative label of law enforcement officials basically denies the emergence of a new generation of professionals that have integrity in the ranks of law enforcement officials, especially the Prosecutor's Office. In the case of Ferdy Sambo and his wife, for example, it was very clear that the integrity of the prosecutors or presiding judges was never in doubt, even though there may be parties that tried to seduce them, including by offering material. We are sure that there are not a few law enforcers like that in this country.
Second, when naming someone as a suspect, they must have basic data and/or evidence (at least two pieces of evidence) and have gone through the process of inquiry, investigation, and case file. It's not that someone is suddenly named as a suspect, especially because it has been said since 2020 that there were indications of corruption in Johnny's case. So, it seems there is too much prejudice against the AGO if Johnny's arrest is seen as a result of political rivalry.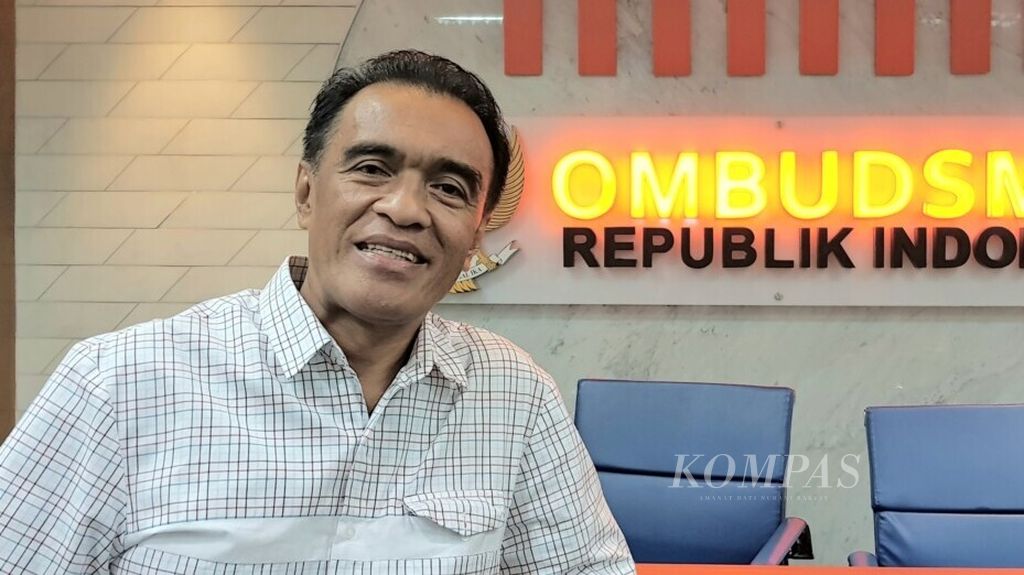 Laode Ida, Former deputy chairman of the Regional Representatives Council (2004-2014), former commissioner of the Indonesia Ombudsman (2016-2021)
This article was translated by Kurnia Siswo.