›
English
›
Note from the Communications &...
Note from the Communications & Information Ministry
Various political speculations promptly ensued after Minister of Communications and Information Johnny G. Plate was named and detained as a suspect in a corruption case.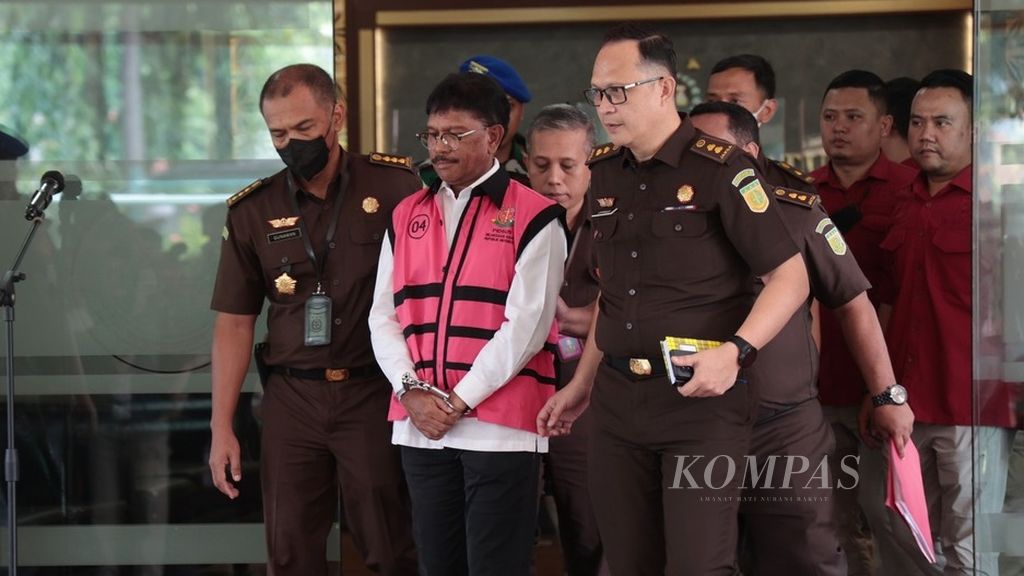 The Attorney General's Office (AGO) announced that Johnny was a suspect of alleged corruption in the 4G base transceiver station development project and supporting infrastructure packages 1-5 of the ministry's Telecommunications and Information Accessibility Agency (Bakti). According to the calculations of the Development Finance Comptroller, the case incurred losses of Rp 8.032 trillion to the state.
An AGO investigation team searched the offices of the Communications and Information Ministry on 7 Nov. 2022. Five people were legally processed before Plate was declared a suspect.