›
English
›
Indonesia's Economy in 2022...
Indonesia's Economy in 2022 and Prospects for 2023
Indonesia has been successfully meeting the challenges of 2022 in terms of the global economy and the G20 presidency. The IMF is confident that Indonesia will continue towards prosperity.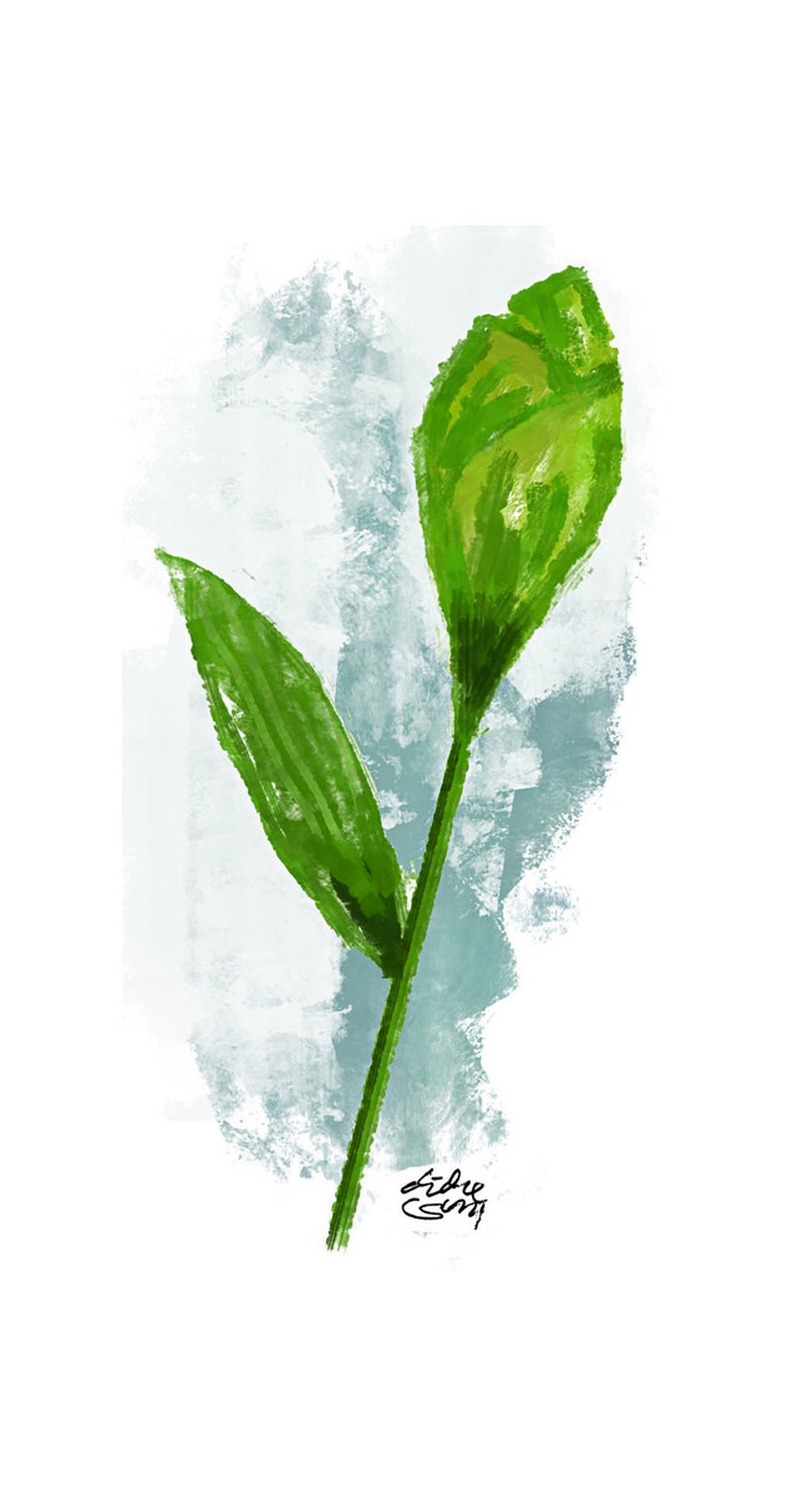 Indonesia completed its G20 presidency well and India's presidency for 2023 has just begun. Now is the right time to look back at 2022 and what next year could hold for Indonesia.
First is about the G20. Indonesia took over the G20 presidency under unusual circumstances.
Changing the term of Indonesia's G20 presidency from 2023 to 2022 left the country with limited time to prepare, while most other countries that came before had a longer time.
However, Indonesia chose the well-timed theme of "Recover Together, Recover Stronger" for its G20 presidency.
Post-G20 global economy
The global economy was having a rough time at the start of 2022. While global recovery from the Covid-19 pandemic was just starting, supply chain problems began surfacing in several major world economies. A number of governments were striving to restore their economic activity to normalcy almost simultaneously.
Russia's invasion of Ukraine in February drastically escalated geopolitical tensions. In the midst of media reports about threats of a boycott or walkout at the G20 Summit, the situation developed unfavorably as regards cooperation among the world's major economies. The war in Ukraine further pushed up commodity prices, especially for food, fertilizers and fuel, thus increasing global inflation and uncertainty.
In many low-income countries, which were already facing high levels of debt and other shocks, the food price hikes exacerbated poverty and made the Sustainable Development Goals (SDGs) appear even more difficult to achieve. And consensus among the world's largest economies seemed impossible at the time.
Also read:
> Indonesia: Navigating a Difficult Global Economy
> IMF: Indonesia's Economic Recovery on the Right Track
However, the Indonesian G20 presidency delivered outcomes in the end. Indonesia managed to remain cool-headed and forward-looking as regards the G20, believing that the circumstances would improve. Indonesia also continued to strive to ensure that all countries' views were accommodated.
This cool-headed approach paid off, as the majority of G20 countries accepted President Joko Widodo's invitation to the Bali summit, even though Russian President Vladimir Putin skipped it.
At the G20 Summit held on 15-16 Nov., the global community reached agreement on a number of issues, including debt relief for low-income countries and additional financial aid from developed to developing countries to support the latter's green energy transition.
Indonesia managed to remain cool-headed and forward-looking as regards the G20, believing that the circumstances would improve.
The spirit of the Bali summit provided the impetus to overturn earlier outlooks of a year filled with economic disappointments. The IMF and other institutions had predicted earlier this year that global economic growth would be strong as the pandemic began to subside and paved the way for the world economy to move towards recovery.
There were concerns about inflation, which appeared to loom large at the time due to supply chain issues. Tackling these issues was expected to bring inflation under control.
The IMF and other institutions took into account significant risks in their predictions: China's Covid-19 measures were likely to become more difficult to maintain as the virus became more infectious; inflation in the US and elsewhere might persist longer than expected; tighter US monetary policy could lead to financial instability around the world.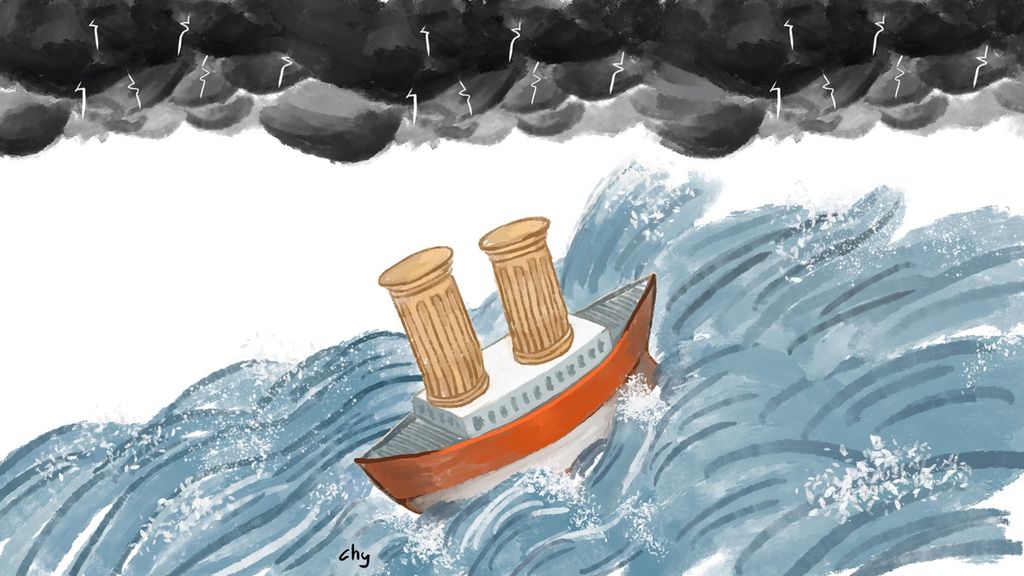 Throughout the year, many predictions have come true. Inflation has proved to be very persistent in the US and the Federal Reserve has raised its interest rates to try to keep inflation in check. Russia's invasion of Ukraine has caused an energy shock, thus driving up prices globally, especially in Europe. China's economy has slowed from the dual impacts of the property sector and its zero-Covid policy.
However, the situation in Indonesia this year does not seem to be as bad as previously feared. Indonesia's economy resumed growth early this year, although its recovery since has been slower than other major economies.
Throughout the year, Indonesia has showed steady and balanced growth, even when adverse economic conditions built up across the world. Consumers have bought new motorcycles and cars, and companies have started investing. Although growth has slowed in some of its major trading partners, such as China and the US, Indonesia's exports have stayed strong.
Also read:
> IMF: Indonesian Debt Safety Allows No Complacency
> Impact of the Global Economic Recession
However, Indonesia is not immune to other changes in the global economy. Higher global commodity prices, particularly for palm oil, food and fuel, have been a major challenge. As the prices of goods rise worldwide, Indonesian imports will become more expensive, regardless of the domestic condition. In addition, high inflation has prompted central banks in the US and Europe to raise their interest rates.
Because inflation has been much lower in Indonesia than those countries, Bank Indonesia (BI) has not raised interest rates too sharply. This means that the bond trade between Indonesia and the US or Europe has decreased, making Indonesian bonds less attractive to global investors. As a result, global investors have sold some of their Indonesian bonds. This has pressured the rupiah, regardless of Indonesia's strong exports. The rupiah depreciation has made imported goods more expensive and caused domestic inflation to rise.
Prospects in 2023
To achieve strong growth in 2023, Indonesia needs to manage external challenges well. Implementing prudent policies is the key. The 2023 budget deficit target of less than 3 percent of gross domestic product (GDP) means that Indonesia will be one of the first major economies to bring its budget deficit back to pre-Covid levels.
This is good for a number of reasons. A lower budget deficit helps keep inflation low and debt in a better position. This provides more space for the government to respond when conditions worsen and to build Indonesia's credibility in the international financial markets. This will eventually help lower interest rates and encourage more investment.
Another challenge is inflation. BI has responded to growing inflation by raising its interest rates by 175 basis points.
In the short term, higher interest rates encourage domestic investment and stronger exchange rates, and reduce imported inflation. BI's early responses have been possible partly because its decision-making process is independent and free from government intervention.
This independence allows BI to focus on economic stability and low inflation while still coordinating with the government. Going forward, BI is expected to maintain its independence to build monetary policy credibility, just as a reasonable budget deficit will build fiscal credibility.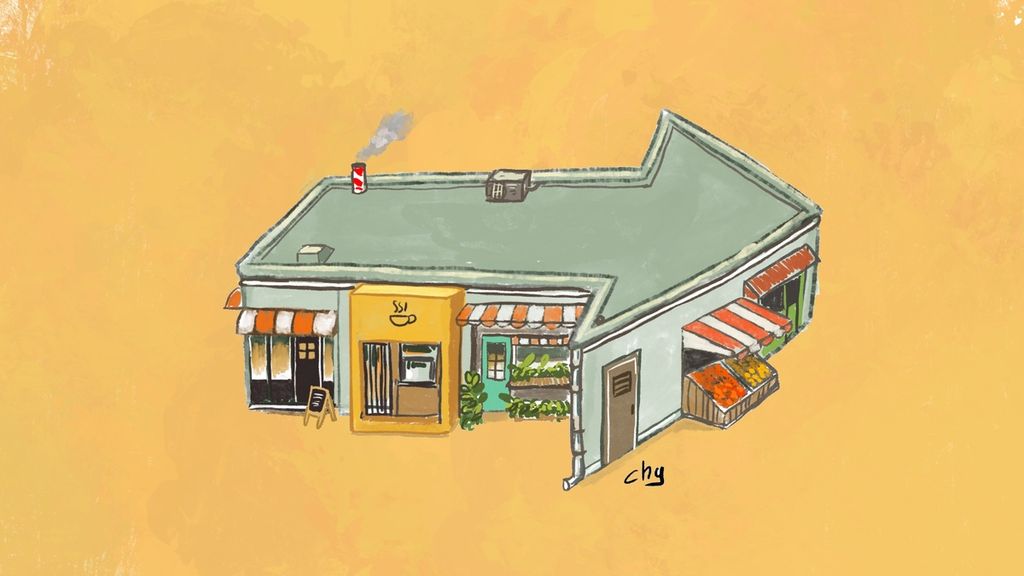 Rapid and sustainable growth
Indonesia will enter the beginning of its election period next year. The new government in 2024 will be provided with a series of strong economic policies that should be retained.
Maintaining these policies is the best way to ensure long-term growth. However, as regards long-term development, some issues still need to be addressed by both current and future administrations to not only help accelerate growth but also make it more sustainable.
A more deeply and efficiently capitalized financial sector will help mobilize more resources for development. An improved pension plan and insurance framework will help people save more to cope with shocks and unexpected incidents in their post-work lives. Compared to other countries, Indonesia has yet to develop these sectors optimally into a new and more flexible framework that can expand the options available to people.
Regulators must also keep up with the trends, such as the shift to e-currency, peer-to-peer (P2P) lending and other financial innovations. In addition to providing protection for consumers, this is also necessary to ensure that the stability and safety of the financial system is maintained amid the new technological disruptions. These two areas of reform will create opportunities for more people to enter the financial system while channeling more resources towards growth.
Another way to support more inclusive growth is to direct more resources into the public sector, such as health care, support for vulnerable groups, and infrastructure. Indonesia has two ways to realize this without running the risk of swelling the budget deficit.
Also read:
> Indonesian Economy Shines in the Dark
> Indonesia Moves Away from Recession
First is to raise more funds through taxes. Nobody finds paying taxes fun, but Indonesia's tax revenues lag behind that of many other countries, including most of its ASEAN neighbors and its peers among major developing economies. The Tax Harmonization Law, which became effective last year, has been an important step in strengthening Indonesia's tax base.
Better tax administration can also help significantly, such as sharing data internationally to curb tax evasion. Indonesia should also be more prudent in its spending policies. Its current subsidy spending on gasoline, diesel and other fossil fuels is as large as the budget allocation for health care and aid for the poor. Reducing these subsidies, for example by restricting them to low-income households only, would enable a considerable amount resources to be allocated to development priorities without having to increase taxes.
The final issue is the fuel subsidies in relation to climate change. At the COP27 in Egypt a few weeks ago, several new and important commitments were drafted with a view to reducing carbon emissions and slowing the pace of global warming.
Specifically, the US and Japan agreed to support Indonesia's efforts to phase out the use of coal. This is a sign that developed countries are increasingly ready to assist developing countries in their transition to renewable energy.
However, there is still a long way to go. The Indonesian subsidies for diesel, gasoline and especially coal are not supportive of the development of renewables, such as solar, wind and geothermal. As a result, this will complicate the efforts to reduce emissions. Reducing these subsidies and shifting investments to renewable energy may not be easy, but it will help support Indonesia's growth to be more sustainable in the long term.
Overall, that's quite an agenda for 2023. Indonesia has been successfully meeting the challenges of 2022 in terms of the global economy and the G20 presidency. Given the prospect of more difficult challenges next year, the IMF is confident that Indonesia will continue towards prosperity.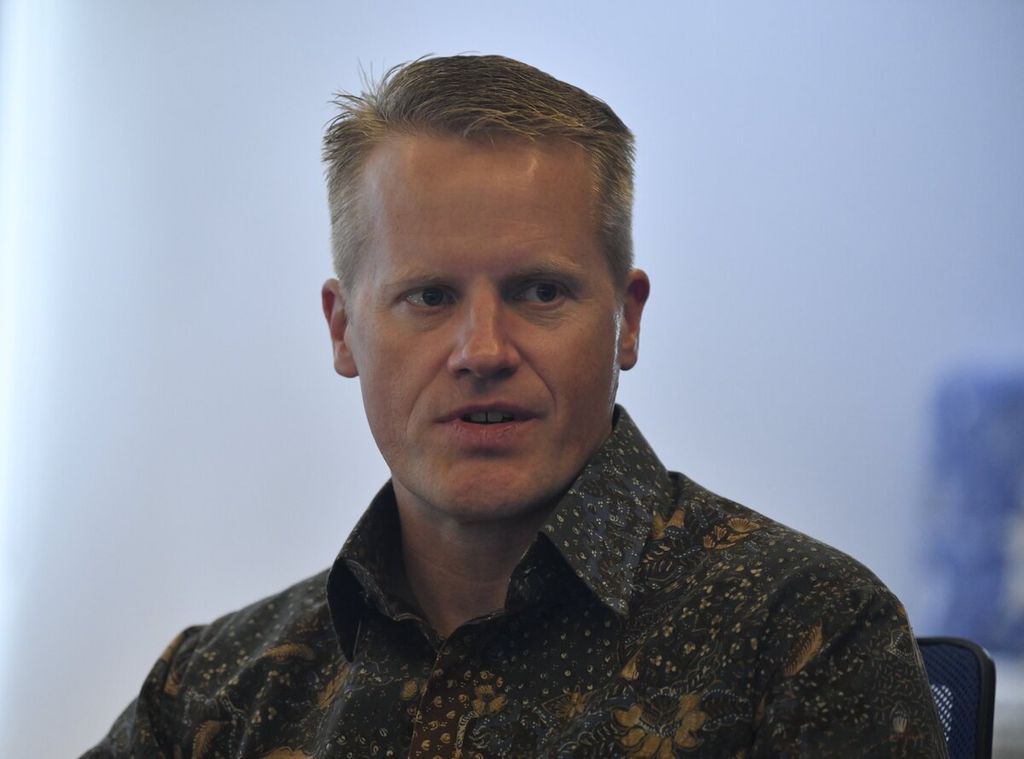 James P Walsh, Senior Resident Representative for Indonesia at the International Monetary Fund (IMF)
This article was translated by Musthofid.