Jakarta, Now and Ahead
Changing into a city that no longer holds the status of the capital city, Jakarta will continue to be a business center and global city. Jakarta's development must be oriented to where it deserves.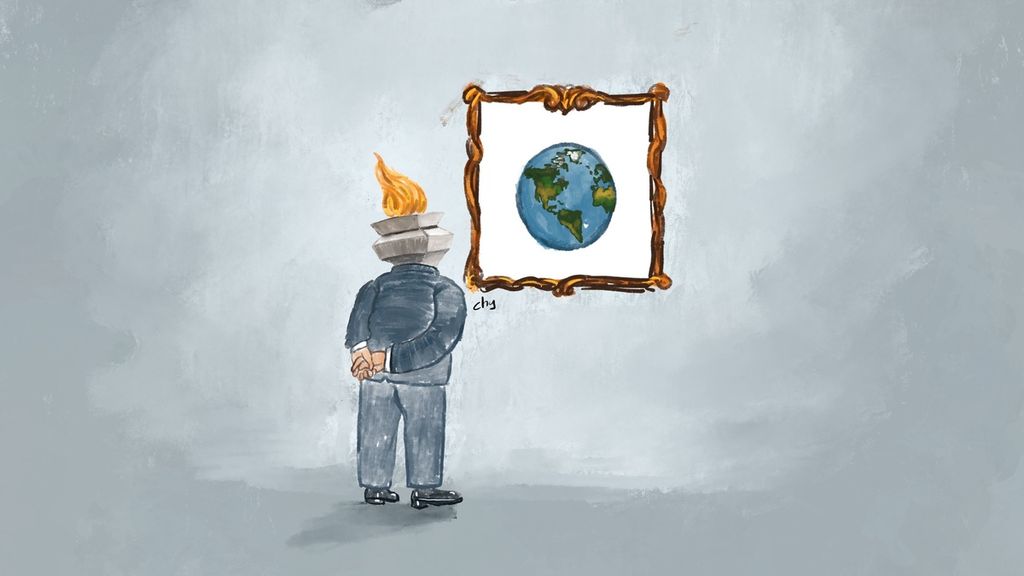 Jakarta will soon relinquish its status as the capital city of the unitary state of the Republic of Indonesia. The status will belong to Nusantara. Many may ask what the vision and orientation of Jakarta are for the future.
As an administrative practitioner in the central government who is also entrusted with interim governorship of the Jakarta provincial administration, I see Jakarta in the future as a developed business center, as well as a sustainable, global, digital-based and transit metropolitan.
This article aims to analyze facts and data that may be used as the basis for preparing Jakarta in line with its new status as a national strategic area.
Economic axis
Multidimensional Jakarta has grown into a national and global business center. The most densely populated province is home to more than 10 million residents and at the same time a work destination for approximately 20 million residents of the Bodetabek area (Bogor, Depok, Tangerang and Bekasi).
It definitely is not a small figure. It is not surprising that during work days Jakarta is flooded with millions of commuting people from outside the city. This requires the availability of adequate public transportation facilities that comfortably support people's mobility.
Also read:
> Public Transportation Not Yet Become a Priority
> 8.8 Million in Greater Jakarta Hard to Access Public Transportation
With more than 100 million trips daily, Jakarta turns hectic during work hours. Traffic congestion is ubiquitous and this needs solutions.
However, the discussion here is focused on Jakarta's contribution to the Indonesian economy. With the highly rigorous economic activity and the high mobility of people, Greater Jakarta, which includes Bogor, Depok, Tangerang and Bekasi (popularly known in its abbreviation Jabodetabek) contributes 25 percent to the national gross domestic product (GDP), as much as 17 percent of which comes from Jakarta. In other words, a quarter of state revenues is delivered from the Jabodetabek area.
It doesn't stop there. In efforts to boost the economy, before the COVID-19 pandemic, Jakarta accounted for 5-6 percent of contribution to the national economic growth and 60-70 percent of national tax revenues.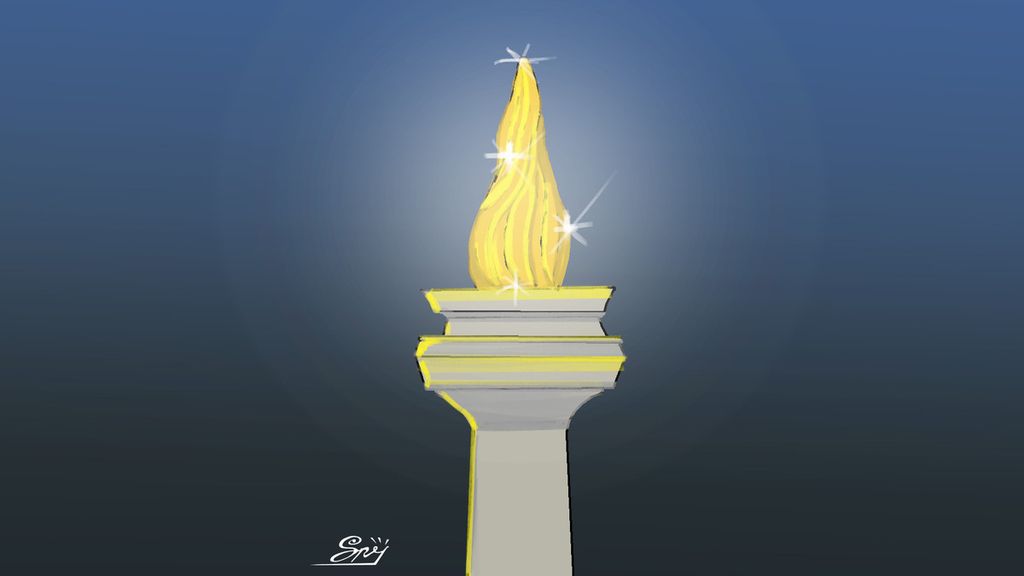 Pilot project
Changing into a city that no longer holds the status of the capital city, Jakarta will continue to be a business center and global city.
How then to manage and develop it? The answer is Jakarta should transform into a sustainable, transit and digital-based economic axis. Jakarta's role and contribution are economically truly important to the nation and the surrounding areas.
Therefore, support from the central government is still needed in Jakarta's transformation into the future.
Positioning Jakarta as no longer the capital city needs study. Optimizing state assets in the form of buildings of the relocated ministry offices as well as state-owned enterprises (SOEs) as a source of funding will be a concerning issue following the gradual but definite shift of administrative affairs of the central government to Nusantara as the new capital city.
Also read:
> Jakarta After Being the Capital City
> Strategic Role of Nusantara as Indonesia's New Capital
Sejong in South Korea can be a pilot for the capital relocation project. Through a special law, Sejong was designated in 2005 to take two-thirds of the relocated government institutions from Seoul. Construction projects were carried out from 2007 to 2011.
In 2012, the South Korean government began to relocate institutions and residents gradually. Only in 2015 did government administrative functions operate in Sejong, which was home to 250,000 residents in 2016 and expected to grow to 500,000 by 2030.
Reflecting on South Korea's experience, relocating the capital city is not instant work. There is a gradual process that requires time and thorough planning for a smooth shift to the new site.
Looking ahead
Envisioning post-relocation Jakarta entails taking into account three factors: the foundation, pillars and orientation of Jakarta's future development.
First, there must be a strong foundation to continue to develop Jakarta whose administration is adaptive to national and global developments, innovative in the face of changes and challenges, as well as being cooperative in pursuing economic sustainability.
The motto "Greater Jakarta" must be maintained and strived for in the whole constellation of its multifaceted living. This also demands a strong fiscal capacity to continue to support development.
The first pillar is that Jakarta should remain the urban-based main contributor to the national economy.
Second, there are at least five pillars built on the foundation, as mentioned above, to get Jakarta going forward. The first pillar is that Jakarta should remain the urban-based main contributor to the national economy.
And the other pillars include Jakarta's livelihood capacity to drive prosperity and progress for the residents as well as global community members who stay and work in Jakarta: compact, sustainable and impartial urban spatial planning; transportation infrastructure enabling efficient and effective mobility of people and goods for sustainable economic development; and the business growth-accelerating digital ecosystem.
These foundations and pillars will give way to Jakarta's guided orientation in its post-relocation development as a national business and economic center regionally and globally that is sustainable and civilized with prosperity and justice for all. This is what is essential in seeing Jakarta into the future.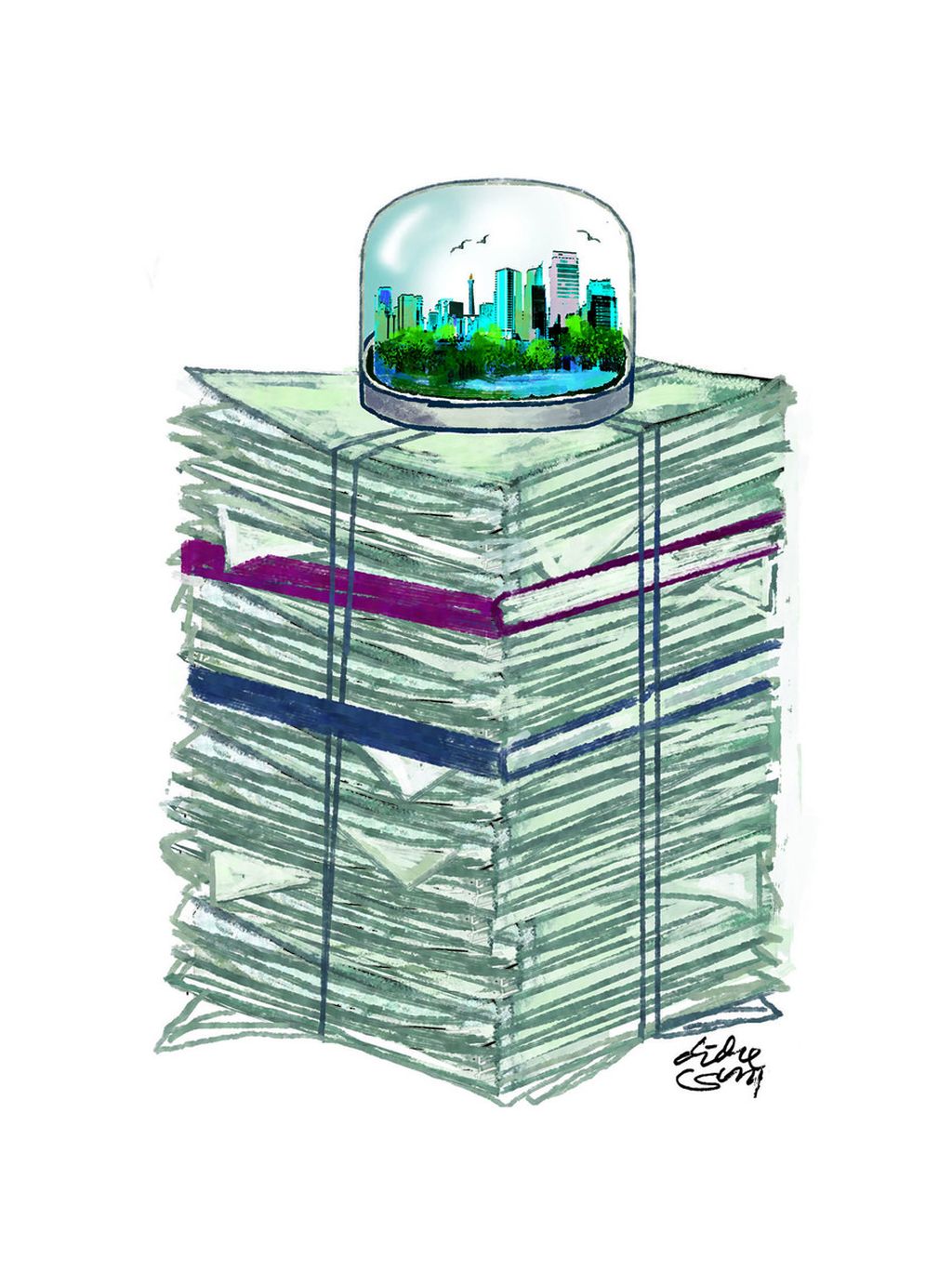 Role and strategic issues
Government Regulation No. 13/2017 concerning national spatial planning states that Jakarta is part of the national strategic area encompassing Bogor, Depok, Tangerang, Bekasi, Puncak and Cianjur (Jabodetabekpunjur).
Jakarta's intensive development is expanding beyond administrative boundaries. Incorporative spatial planning between Jakarta and those surrounding areas is needed.
Jabodetabekpunjur will be an integrated sprawling area that continues to grow with the challenging issues including the spatial planning for northern coastal development, waste and sanitation, congestion, clean water procurement, slums and flooding. Providing an improved and integrated transportation system in services for logistics (seaports and airports) and people between Jakarta and Bodetabek area is urgent.
There are at least five things urgently deserving implementation, which are rail and land mass transportation in collaboration with PT KAI, park and ride development, revitalization of stations and terminals, construction of MRT East-West and MRT Phase 4 (Fatmawati-Taman Mini) and LRT development (Manggarai-Velodrome).
Also read:
> Hopes Abound for New Capital City
Beyond Jakarta boundaries, efforts must be pursued to provide assistance to surrounding areas. Provision, planning and control of infrastructure networks must be carried out in relation to the Jatiluhur and Karian drinking water management system, the Bantar Gebang waste management, as well as green public spaces. All these should be done as part of Greater Jakarta's integrated development program.
From the above elaboration, it is clear that Jakarta in the future must be part of a national strategic area-oriented development program. With those efforts that need breakthroughs and innovations in all fields, Jakarta will be moving toward becoming a global city, even though the status of capital city is no longer attached to it.
Jakarta's development must be oriented to where it deserves. It is to remain a sustainable urban center allowing transit and mobility for millions of people. It is to remain a business center that is permissive to technological development. With synergy and integration in all fields, Jakarta is optimistic about the opportunities ahead with all the challenges it will have to face.
Jakarta's success is for Indonesia!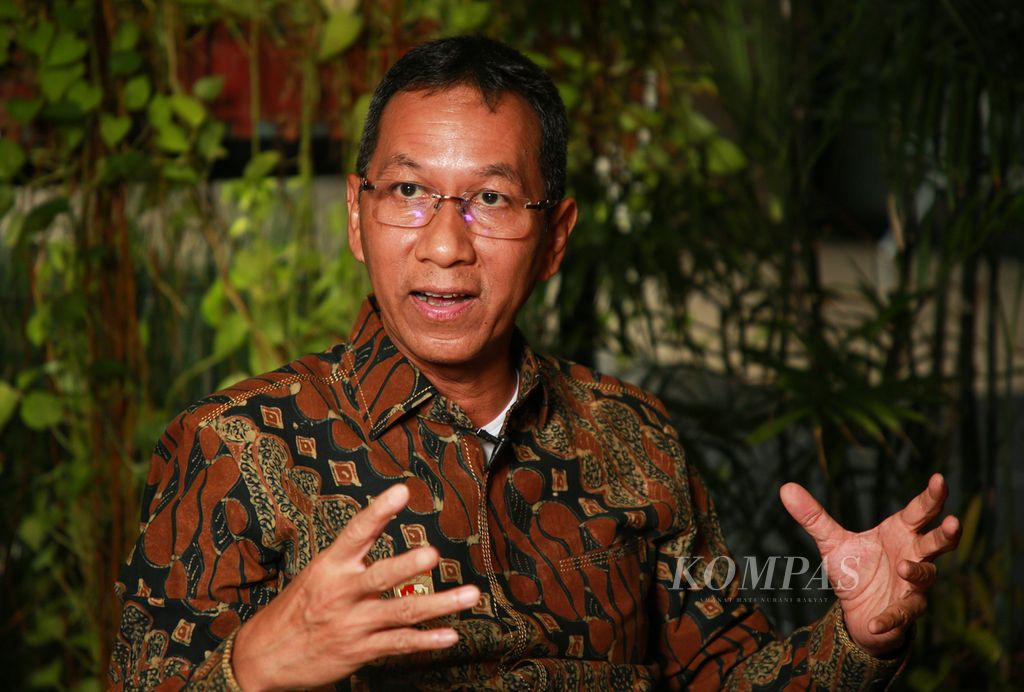 Heru Budi Hartono, Head of the Republic of Indonesia Presidential Secretariat and Jakarta acting governor
This article was translated by Musthofid.