›
English
›
President: All This is the...
President: All This is the Result of Working Together
During the hour-long interview, the President looked bright and enthusiastic. Serious expressions appeared when he talked about the energy crisis, food, finance, the election year of 2024 and the new capital city project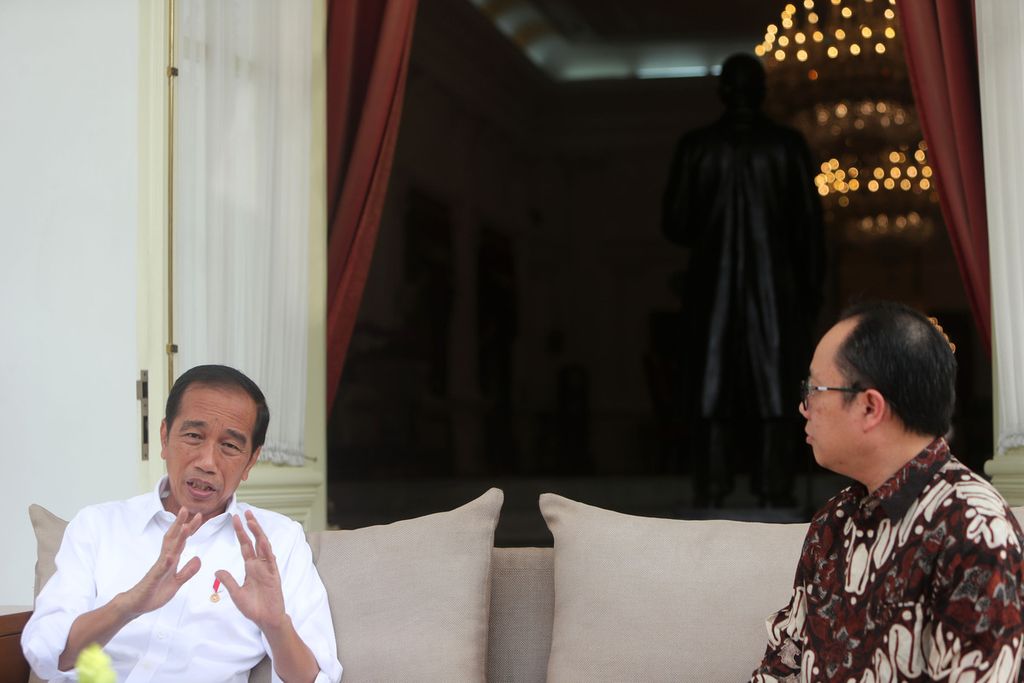 Seventy-seven years of independence have not been an easy journey for the nation. Most recently, the Covid-19 pandemic and the Ukraine-Russia war have caused a food, energy and inflation crisis. However, by working together with the people and leaders of other nations, the problems can be resolved.
President Joko "Jokowi" Widodo feels the continuity of the nation building until today.