›
English
›
Change Central and Regional...
Change Central and Regional Approach
At the Kompas Collaboration Forum (KCF) City Leaders Community, a number of mayors pushed for a change in approach in balancing central and regional finances. Incentives-disincentives need to be made effective.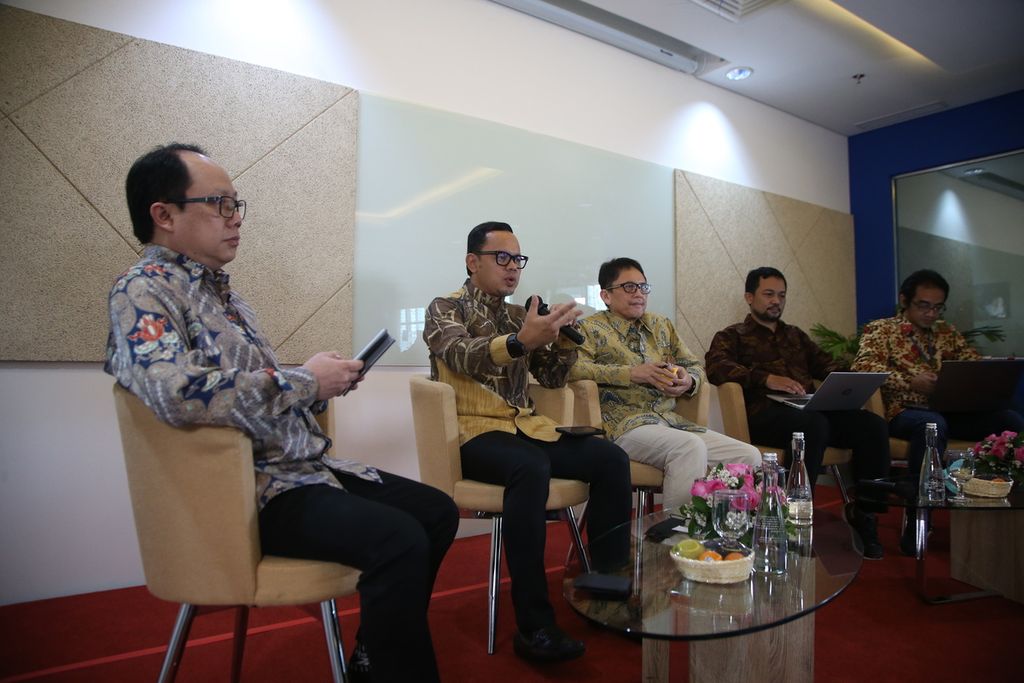 JAKARTA, KOMPAS — The decreasing trend in the ratio of fund transfers to the regions was cited by a number of mayors as an indication of the central government's distrust of local administrations. The problem of regional administrations being unable to spend their budgets should be overcome by building a system that enabled effective budget use and accelerated development.
For 2023, the government has prepared a budget for regional transfers and village funds (TKDD) ranging between Rp 800.2 trillion and Rp 832.4 trillion, or 38-40.1 percent of the central government's estimated budget of Rp 1.995 quadrillion to Rp 2.161 quadrillion. The ratio is not much different from this year's TKDD budget of Rp 770.4 trillion, or 39.75 percent of total government spending. However, referring to 2017-2021 data from the Institute for the Development of Economics and Finance, the ratio of the TKDD budget to government spending declined.