›
English
›
Collaboration Toward Global...
Collaboration Toward Global Recovery
The President said Indonesia opened the door to cooperate with global business leaders to invest in a number of sectors, such as renewable energy and green industry, the digital economy and the global health architecure.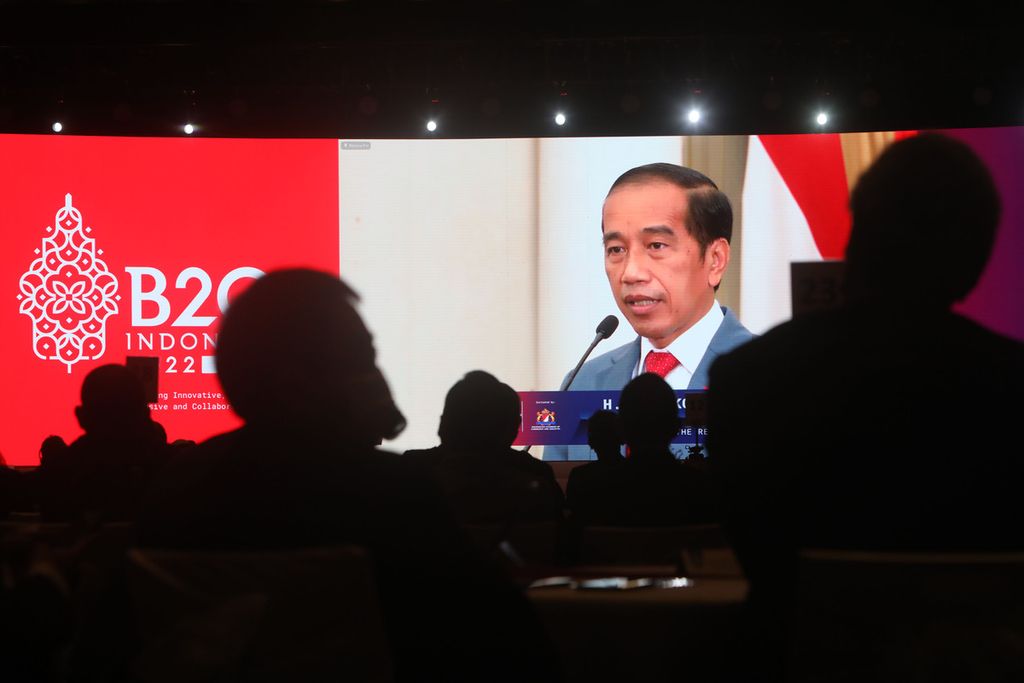 JAKARTA, KOMPAS — Global collaboration is needed to realize the world's economic recovery amid the lingering Covid-19 pandemic, with the Business 20 (B20) forum serving as a place for Group of 20 (G20) business community representatives to discuss ideas, take concrete actions as well as open investment opportunities to encourage inclusive and sustainable economic recovery.
During a speech at the B20 inception meeting, which was held in a hybrid format in Jakarta on Thursday (27/1/2022), President Joko "Jokowi" Widodo stated that the Covid-19 pandemic had brought both problems and opportunities. "We must use this opportunity to realize justice-based governance that provides prosperity and a more inclusive and sustainable economy," President Jokowi said from the Bogor Presidential Palace.