Food Alert in 2022
We hope that Indonesia's food security position will improve in 2022. The key is to put in efforts to make farmers prosper. The production will increase and so will our prosperity.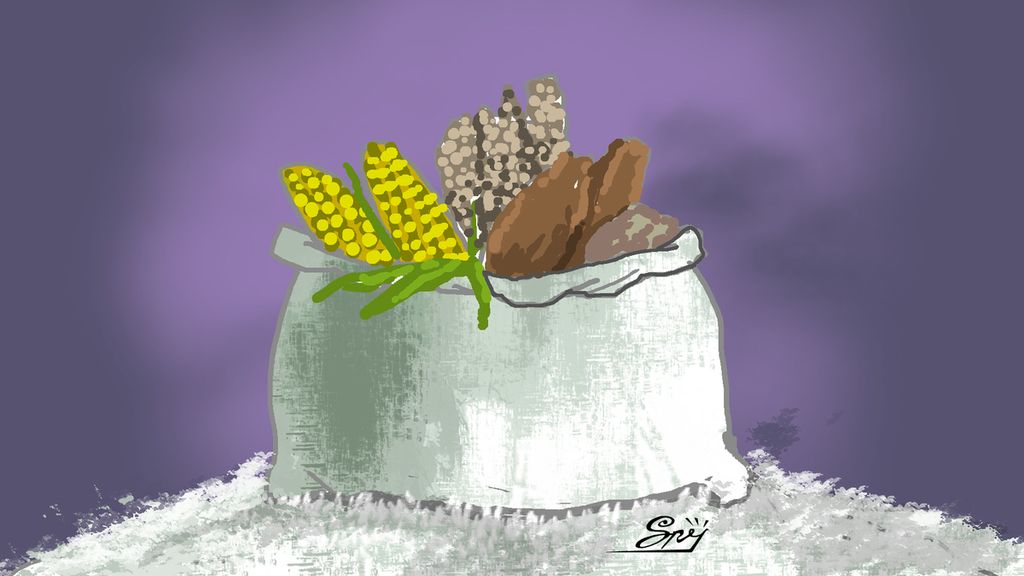 During the Covid-19 pandemic, from 2020 to 2021, food conditions, both nationally and globally, were classified as safe, marked by the absence of significant food price fluctuations.
At the beginning of the pandemic, from January to May 2020, the world food price index even decreased from 102.5 to 91.1, while food production, especially cereals, reached a record high.
The world's Food and Agriculture Agency (FAO) and 15 other food institutions predicted in early 2020 that the world would experience a food crisis.
The FAO's forecast was used as the basis for several large-scale agricultural policies in Indonesia, including the "food estate" policy. I refuted the FAO's prediction in the article "Krisis Pangan 2020" [Food Crisis 2020] (Kompas 21/4/2020). As it turned out, there was no food crisis in 2020, even until 2021.
Also read:
Why do we need to be vigilant about food this time? Reaching their lowest point in May 2020, world food prices then began to experience sharp increases. They were going up almost every month, except in June, July and December 2021. The prices were up by 54.4 percent as of February 2022.
The highest increase occurred in vegetable oil, by 159 percent, followed by sugar (63 percent), milk and its derivatives (50 percent), cereals (49 percent) and meat (18 percent). Specifically for beef from Brazil, the price spiked by 61 percent from May 2020 to early last week (7/3/2022).
In the vegetable oil category, palm oil experienced the highest price hike of 248 percent, while soybean prices rose by 111 percent. For the cereals group, the highest increases occurred in wheat, by 191 percent, and corn, by 120 percent.
Meanwhile, rice has practically not experienced price fluctuations. The increase in wheat prices has been very high only recently. In just two weeks, wheat prices have soared by 56 percent (Trading Economics, 7/3/2022), and they still have the potential to rise further.
The Black Sea region, which is currently ravaged by war between Russia and Ukraine, is one of the world's wheat and corn producing centers. The war, which was triggered by the Russian invasion of Ukraine on Feb. 24, 2022, has damaged the supply and export of wheat and corn from the region and has caused prices on world markets to spiral out of control.
Why do we need to be vigilant about food this time?
The main soybean producing regions, namely Argentina and Brazil, are enduring drought due to La Niña, which has brought down soybean production and quality. Soybean prices, since the end of February 2022, have been at record highs for the last nine years with market prices around US$17 per bushel.
The FAO Food Price Index has reached its highest point for almost half a century. It is now 135.0, which appears to be higher than during the period when the food crisis hit the world in 2007-2008, sending the index to 114.3 and in 2011 with the index of 118.8.
The 2011 food crisis caused major shocks in North Africa and the Middle East and sparked massive social unrest, resulting in tens of thousands of deaths and regime change (Lagi et al 2011). The food crisis-sparked reverberation was known as the Arab Spring, leaving millions of people displaced and creating the biggest refugee problem after World War II.
The current food price index is close to what it was during the massive food crisis of 1973-1975 (with the index of 137.4), which flared up as a result of disruptions in food production and supply due to the Arab-Israeli war.
Indonesian food
When a country has integrated its food policies into the world food system, the impact of rising world food prices will quickly transform into domestic food prices. The hallmark of a country that has integrated its food policies into the world food system is that food imports can get higher and higher with import tariffs suppressed very low, even down to zero percent, as is the case in Indonesia.
However, Indonesia has also benefited greatly from trade liberalization in agricultural commodities. The resulting spike in world palm oil prices has brought about huge windfall.
The export value of palm oil jumped from $16.6 billion in 2019 to $19.5 billion in 2020 and $30.2 billion in 2021, or equivalent to Rp 432 trillion. The commodity is expected to help the country's foreign exchange continue to increase in 2022.
The trade value for all agricultural commodities also jumped from $31.0 billion in 2020 to $43.7 billion in 2021. Dominated by plantation subsector commodities (92 percent), the rise in trade value of agricultural commodities gave a trade surplus of $18.8 billion.
Also read:
> Rice Imports and Government Stocks
In contrast to the plantation subsector, the food crop subsector has shown pathetic performance despite the increasing subsidies and programs.
The import volume of eight main commodities, namely wheat, soybeans, garlic, cane sugar, corn, rice, cassava and peanut jumped by almost 20 million tons in just ten years, from 8.0 million tons in 2008 to 27.6 million tons in 2018. It decreased slightly in 2019 before rising back during the Covid-19 pandemic. Imports of these eight commodities reached 27.7 million tons in 2021, according to Statistics Indonesia (BPS) and Agriculture Ministry data.
The import value of food commodities in 2021 reached $9.1 billion, up from $6.8 billion in 2020. Meanwhile, food commodity exports were only $0.35 billion, which resulted in a food trade balance deficit of $8.7 billion. The figure was much worse than in 2020, which saw a US$6.5 billion deficit.
Indonesia's current food import dependence has reached 100 percent for wheat, 100 percent for garlic, 97 percent for soybean, 76 percent for sugar and 11 percent for corn for feed purposes. Meanwhile, import dependence for the other food commodities is below 10 percent.
Thus, fluctuations in world food prices, especially for commodities whose import portion is above 50 percent, will soon have an impact on Indonesia.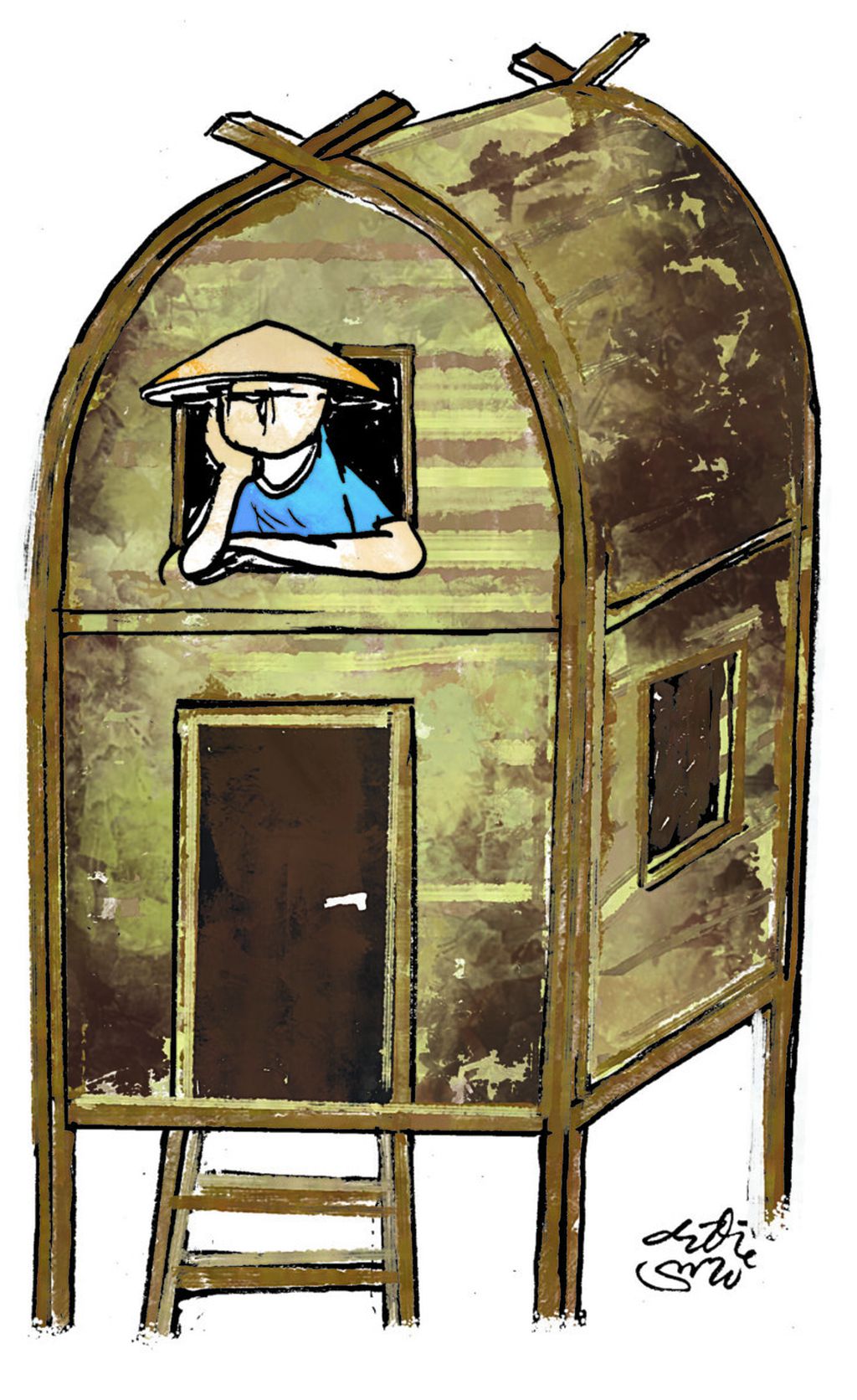 2022 food crisis
Unlike the previous food crisis, which was mainly due to a decline in world cereal production, the soaring food prices this time have been triggered mainly by an increase in world vegetable oil prices.
In the last three years, world cereal production showed an increase from 2.712 million tons in 2019 to 2.775 million tons in 2020 and 2,796 million tons in 2021. Wheat production increased from 777 million tons in 2020 to 775 million tons in 2021. World rice production in 2021 reached a record high of 519 million tons, an increase of 0.7 percent compared to 2020.
Cereals are very important food components, a staple for huge numbers of people and the largest source of raw material for animal feed. The fluctuations in cereal production and prices have the potential to cause a global food crisis, like what occurred in 1973-1975, 2007-2008 and 2011.
World cereal production is estimated to continue to increase in 2022 (FAO, 3/3/2022). World wheat production is expected to increase due to increased production in Canada and the United States. Wheat production in Europe has also increased due to improved climatic conditions, despite the Russia-Ukraine conflict.
The cereal stock-to-use ratio in 2021/2022 stands at 29.1 percent, which is slightly lower than 2020/2021 (29.7 percent) and the lowest in eight years. However, the ratio is still relatively safe.
Also read:
> Cooking Oil and Food Task Force
While world food production and stocks are relatively safe, demand for cereals in 2021/2022 is expected to increase by 1.4 percent compared to 2020/2021, during which the production growth was only half the previous period (0.7 percent). Demand for wheat will increase by 2.4 percent, coarse grains, especially corn, by 0.9 percent and rice by 1.5 percent.
World cereal demand at current prices will be higher than its production, so there is a potential for world cereal prices in particular and food crops in general to continue to increase this year.
Cereal production in Indonesia, especially rice and corn, in 2022 is highly dependent on climactic conditions and protective management against pest attacks. The Meteorology, Climatology and Geophysics Agency (BMKG) has predicted that the annual rainfall in 2022 will be slightly higher than normal. Annual rainfall of more than 2,500 millimeters per year is likely to occur in parts of Sumatra, Banten, West Java, Central Java, Kalimantan, Sulawesi and Papua (Climate Outlook 2022).
Nevertheless, Indonesia still has the potential to experience drought during the dry season in 2022 if El Niño occurs, although it will not be too extreme, because the country went through two consecutive wet dry seasons in 2020 and 2021.
In general, the food conditions in 2022, both globally and in Indonesia, are predicted to remain safe and free from crisis.
If rainfall occurs above normal, it is likely that rice and corn production will increase in 2022, but in the case of El Niño, followed by widespread pest attacks, the rice and corn production is expected to decline.
In general, the food conditions in 2022, both globally and in Indonesia, are predicted to remain safe and free from crisis. Nevertheless, precaution is still needed, especially in the wake of rising food prices due to increased demand, which is most likely caused by the shift from the Covid-19 pandemic to the Covid-19 endemic.
One thing that needs attention is the decline in the Indonesian Food Security Index from 62nd place out of 113 countries in 2019) to 65th in 2020 and 69th in 2021. Of the four main determining parameters, the issues of natural resources and resilience have dragged Indonesia to the bottom (113), below Ghana, Bangladesh and Mozambique (GFIS 2022).
These adverse issues evidently answer the question of why shocks in world food prices have a direct impact on Indonesia. We hope that Indonesia's food security position will improve in 2022. The key is to put in efforts to make farmers prosper. The production will increase and so will our prosperity.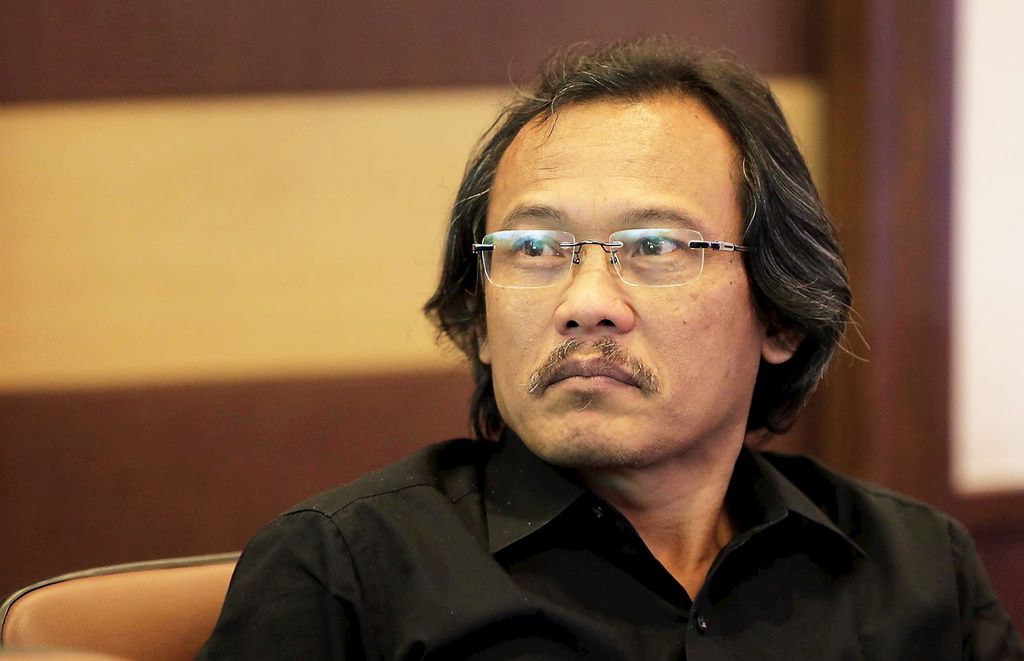 Dwi Andreas Santosa, Professor and head of the Center for Biotechnology at IPB University and chairman of the Indonesian Seed Bank and Farming Technology Association (AB2TI)
This article was translated by Musthofid.