›
English
›
Contagion Worsens, Strengthen ...
Contagion Worsens, Strengthen Health Services
Health workers are starting to become overwhelmed in a number of regions with high cases of Covid-19 transmission. Therefore, the number of health workers and health facilities needs to be increased immediately.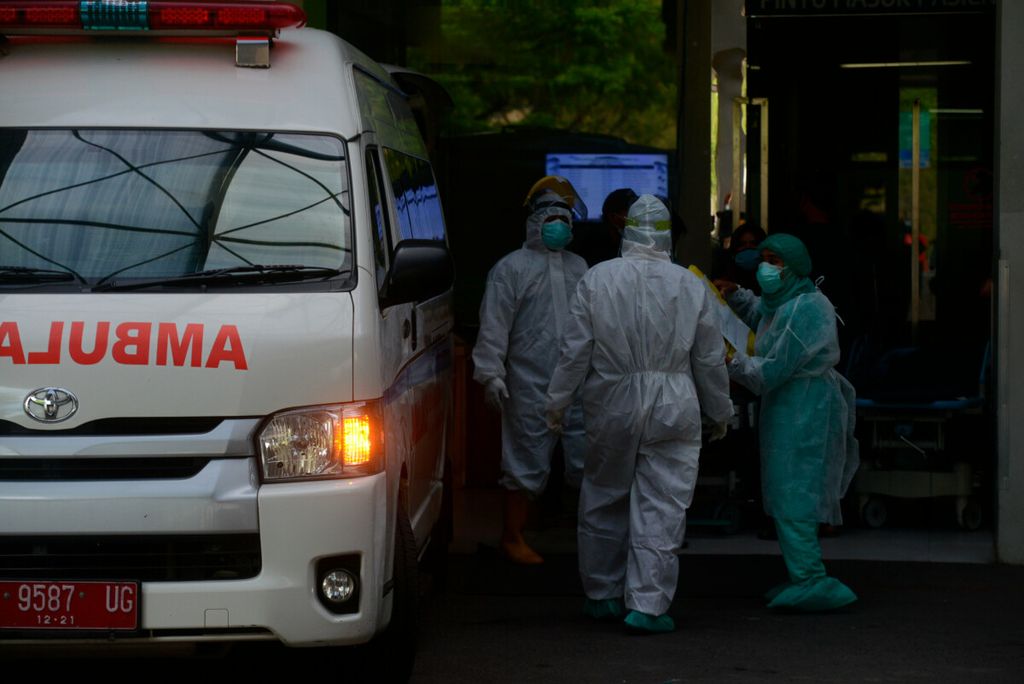 JAKARTA, KOMPAS — The surge in Covid-19 cases has led to a higher hospital occupancy rate in a number of regions. This emergency phase has caused health workers to become overwhelmed.
Therefore, the capacity of health facilities must be immediately strengthened through the addition of medical personnel and health facilities. This step must be accompanied by the tightening of mobility restrictions.