›
English
›
Rejection of Rice Imports...
Rejection of Rice Imports Intensifies
Other than farmers, a number of regional leaders, civil society organizations and academics have also decried the central government's plan to import 1 million tons of rice.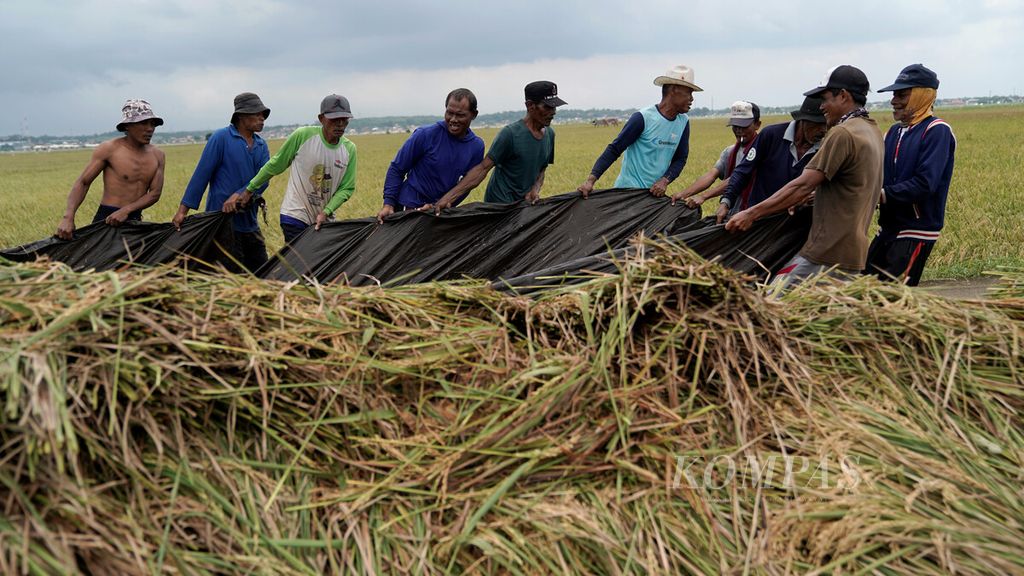 JAKARTA, KOMPAS – The government's contentious plan to import 1 million tons of rice continues to unravel. Following rejection from individual farmers, farmer groups and farmer associations, now several regional leaders have also expressed their opposition to the plan. The central government is urged to prioritize absorbing local rice production as well as the needs of domestic farmers, who have continued to be negatively affected as the selling price of paddy grains declines.
The price of paddy grains in several areas such as South Sumatra, East Java and Central Java has fallen below the government's reference price (HPP), which stands at Rp 4,200 per kilogram of harvested dry grains (GKP). Other than the increase of supplies as harvest areas expand, the drop in grain prices is also caused by the decreasing quality of grains due to pests and heavy rain.