US-China Tension
Relations between superpowers the United States and China, which has been disrupted since the emergence of a trade war between the two in 2018, has worsened since the outbreak of Covid-19.
By
J SOEDRADJAD DJIWANDONO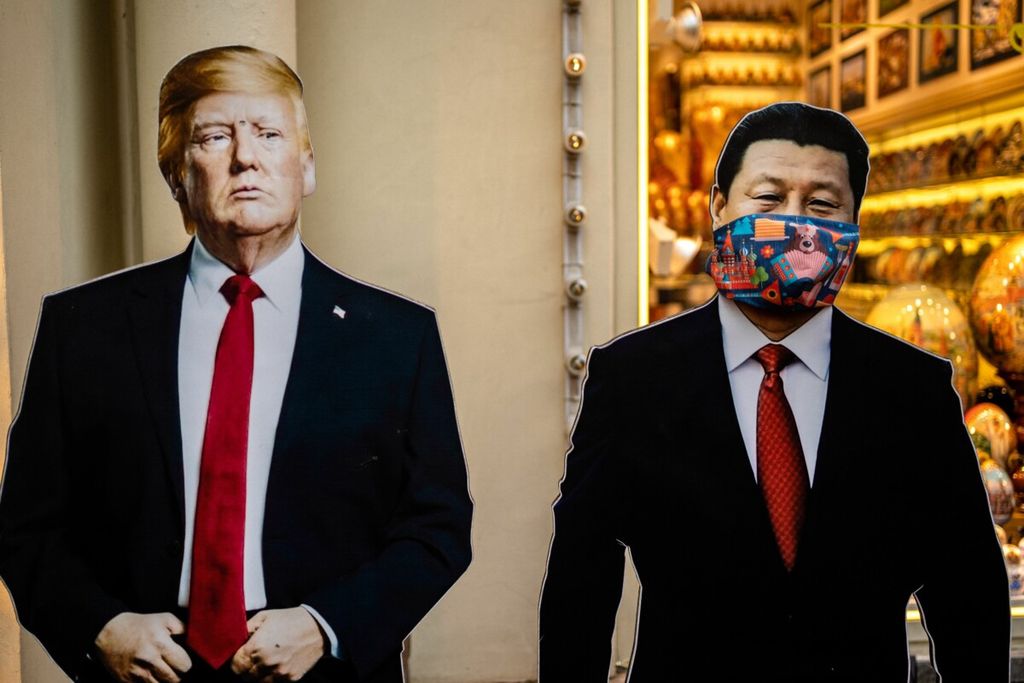 Relations between superpowers the United States and China, which has been disrupted since the emergence of a trade war between the two in 2018, has worsened since the outbreak of Covid-19.
The war of statements has been visible to us all. This deteriorating condition has led to the emergence of an opinion that the relationship between the two has entered a critical stage, possibly even ending.
However, I see that there is still hope for a conducive situation to easing trade and financial economic tension toward cooperative relations that will benefit both, including the world. The condition is "only" that both parties are willing to return to common sense. There is still hope, even if the relationship improves only a little. Let us look at the possibilities.
The latest US-China development
Bilateral relations between the US and China since the historic reconciliation in 1972 by the government of President Nixon and Chinese Communist Party Chairman Mao Zedong has experienced ups and downs. This deals with both cooperation and competition in politics, economics, social issues, defense and technology.
In 2018, this relationship worsened when President Donald Trump launched a trade war. The trade war began with the US decision to increase import duties on Chinese goods and services on the pretext that the country had carried out unfair trade practices that were detrimental to the US. The US alleged that China had stolen trade secrets, subsidized export activities, and deliberately weakened the RMB exchange rate to bosst its exports.
Also read : Us and the Trade War
All this has at the same time caused their bilateral trade relation to produce a large and increasing trade balance deficit for the US. Gradually in contiguous time the policy to increase import duty rates was carried out, starting from only for washing machines and solar panels, and then continued to expand with import values that were originally only US$35 billion to rise to US$500 billion.
China responded to the US policy with similar steps: increasing duty tariffs on imports of goods and services from the US with a commensurate import value, although it never reached the same amount because the import of Chinese goods and services from the US was indeed much smaller than the opposite. One of the big products is soybean, where Chinese imports are indeed large and increasing as foodstuff for its population and as animal feed.
Also read : Trade Wars Will Not Resolve Trade Disputes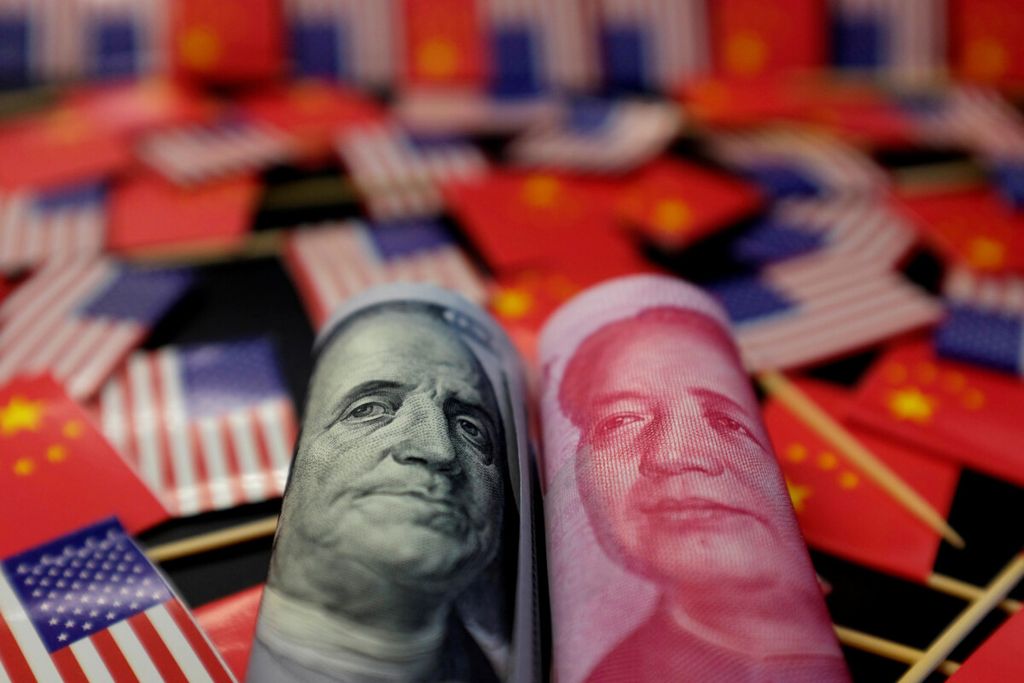 For the US, soybean exports are very important politically because soybeans are one of the US export commodities from the states which are the basis of President Trump\'s supporters.
Earlier this year new hopes emerged as a result of negotiations between the two countries\' delegations, both in Beijing and Washington DC, in addition to their telephone conversations, including between
President Trump and President Xi Jinping. In mid-January an agreement had been reached, known as Phase One US-China Trade Agreement.
Also read : Focus on Investment Growth
This agreement includes a reduction in import duty rates by half of the previous increase and there will be no increase on tariffs to 25 percent for a number of goods and services, including cell phones, laptop computers, toys and clothing. Meanwhile China promised to increase the value of imports from the US, including agricultural commodities, energy, manufactured goods and make improvements to intellectual property rights (IPR).
However, this hopeful development quickly vanished because the outbreak of the new coronavirus and policies for its handling are colored by political considerations and lead to a game of mutual accusations about who is wrong. By Stephen Roach, a lecturer at Yale University and former Chairman of Morgan Stanley Asia, this is said to be the cause of the end of relations between the two countries. Covid-19, according to Roach, sinks the US-China cooperation relationship (The End of US-China Relationship, Project Syndicate, 27/4/2020).
Media coverage and a number of expert reviews and Pew\'s polls show that the general public in both countries is increasingly colored with their irritation and anger at one another.
Also read : High Hopes for the Omnibus Law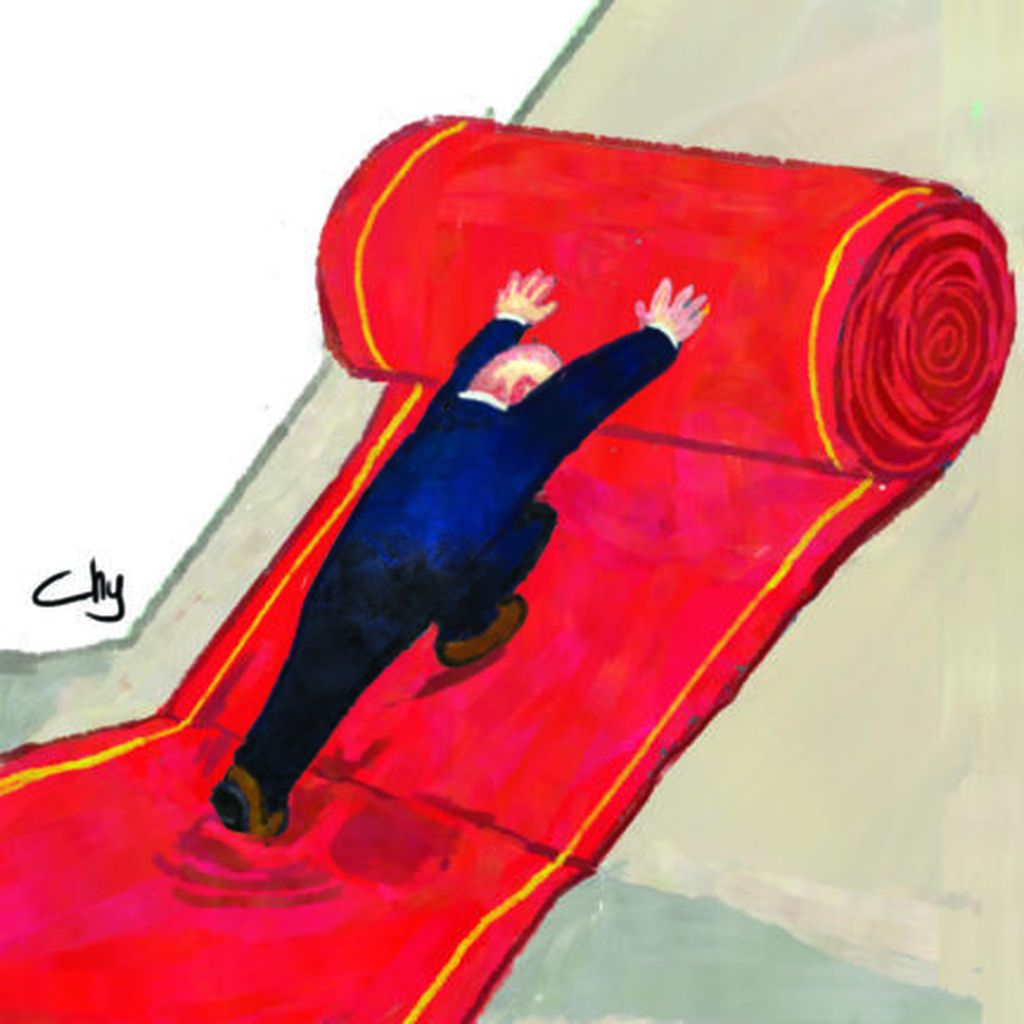 President Trump likes to use terms that blame China, with a racist tone, deliberately using the terms "Wuhan virus", "Chinese virus", even "kungflu" to mention the coronavirus, even though the World Health Organization (WHO) has given the name Covid-19.
Besides that, along with US Secretary of State Mike Pompeo and President Trump\'s adviser on trade and industry policy, Peter Navarro, they always stressed that Covid-19 came from a laboratory in Wuhan to accuse that the virus was not spread naturally through bats, but was made by humans or deliberately created.
All this makes China more firmly hold its position to counter these accusations, which then lead to opinions as stated by Roach above. I was also affected to express worry as I disclosed in the article Digital Renmimbi and the US-China Competition (Independent Observer, 5-11/6/2020). In the article, I show that the relations between the two superpowers entered the poking Thucydides trap, at least into a new cold war.
Complete each other
Robert Lighthizer, US Trade Representative (USTR) Ambassador, whose job is to lead the US delegation in negotiating trade matters, is reported to have stated that he himself is not clear about the targets of the US trade war. The statement was made by Lighthizer in an event at Chatham House, London (South China Morning, 10/7/2020). If this was a serious policy, surely such statements would not exist.
Moreover, there are things that are more clearly encouraging to soften the tension and increase bilateral cooperation if both parties observe the scale of the financial economy developing in both countries so far. In this connection, Cheah Cheng Hye, co-chairman of a management company in Hong Kong, pointed out in his article US-China relationship can be saved despite coronavirus and trade war (SCMP, 1/7/2020), that the relationship between the two is more interdependent (complementary) than competing between each other.
Especially now that the US is experiencing a severe economic and social crisis and it will be even more severe if this relationship develops into a new cold war. Cold war, let alone physical war, will obviously harm both parties and other countries in the world.
Also read : Recession and Economic Sustainability
It is also shown that to handle the pandemic, the policies carried out by the two governments are actually more similar than vice versa. The US government together with the US central bank (The Fed) increasingly intervenes in its economy by implementing a very large fiscal stimulus and using a method of financing known as the unconventional monetary policy.
This includes debt monetization which basically finances government loans with funds from the central bank or the Fed. What is developing in China is also similar, the government together with the Chinese central bank, People Bank of China (PBOC), carry out massive fiscal stimulus by means of similar financing.
Also read : Three Phases to Recovery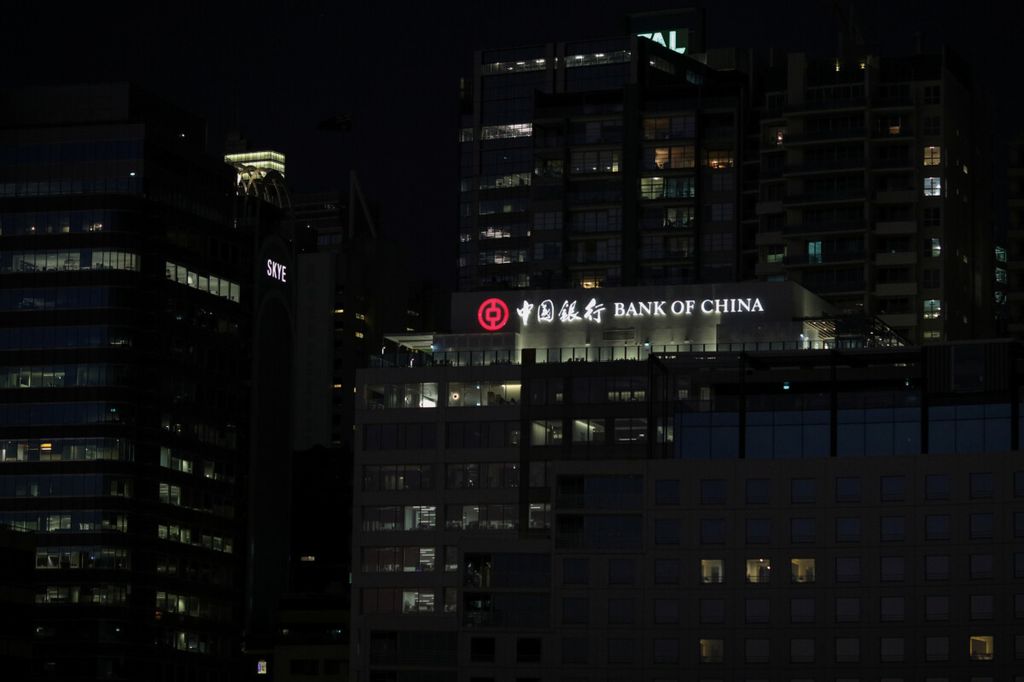 This method is a continuation of what has been known since the US faced a financial crisis due to subprime mortgage loans in 2007/2008. During the financial crisis in the United States in 2009 which developed systemically and became a global financial crisis and was followed by a prolonged recession (the great recession), this method was carried out a number of large countries.
The technique for its handling is then practiced by other central banks in Europe and Asia, especially the British central bank (Bank of England/BoE), European central bank (European Central Bank/ECB), Japanese central bank (Bank of Japan/BoJ).
This technique involves loan securitization, in which loan collection rights are collected and used as a basis for issuing financial instruments, such as securities. A new form of what in development economics was originally known as deficit financing.
Also read : New Normal of the Economy
Meanwhile, China, which is the largest US trading partner, is softening its state capitalism system with deregulation measures and other actions that open the market. Thus, the two countries carry out policies that tend to be the same.
Moreover, China is a source of consumer goods and services at lower prices, a source of loan funds, tourists, students (Chinese students make up one-third of foreign students in the US), and quality labor for the US.
A gleam of hope
China, with 400 million middle-income population, is the world\'s largest market, accounting for 31 percent of world consumption growth and the source of demand for exports of US goods and services, although according to statistics, bilateral trade relation between the US and China shows a US trade balance deficit amounting to US$345 billion in 2019.
The amount does not take into account sales of US companies in China, such as Apple, Nike, Starbuck, General Motor, Procter and Gamble, which are foreign exchange earnings similar to US exports. Their sales value is not categorized as US exports. Cheah Cheng Hye\'s article said that if all of this was taken into account, in fact the trade relation between the two countries is more or less balanced.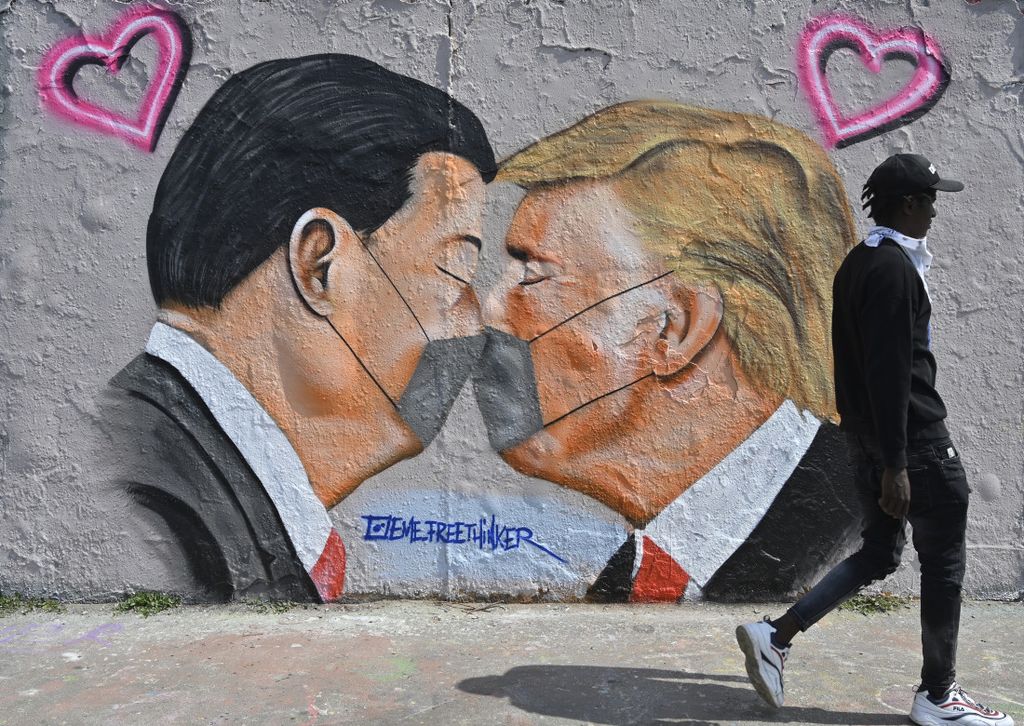 The points above show that the relation between the two superpowers is actually more interdependent, not competitive. If reasoning and common sense were to be the basis of the relationship, the answer would be to strengthen the cooperative relationship, not the competition that produces the tension of relations and trade wars, as we see today.
Finally, I will go into something rather speculative. The Covid-19 pandemic, which takes place during the still-raging trade war, has each side throwing blame at one other. However, in this last case there is actually still hope for the revival of growth of a mutually beneficial cooperative relationship.
President Trump faces a big and tough challenge to be reelected in the US presidential election in November. Criticism that is increasingly loud against China is used as an effort to attract voters. If President Trump is reelected -- not the hope of the writer -- I think this anti-China rhetoric will be stopped and changed by efforts to increase cooperation.
Meanwhile, if former Vice President Joe Biden wins in November, from his track record so far, including of course as the deputy of President Barack Obama, President Biden will bring the US back to globalization and multilateralism that characterizes US foreign policy until it was replaced by President Trump. Thus, in my opinion, this rising tension is a political step that will be abandoned after the new US President is elected in November.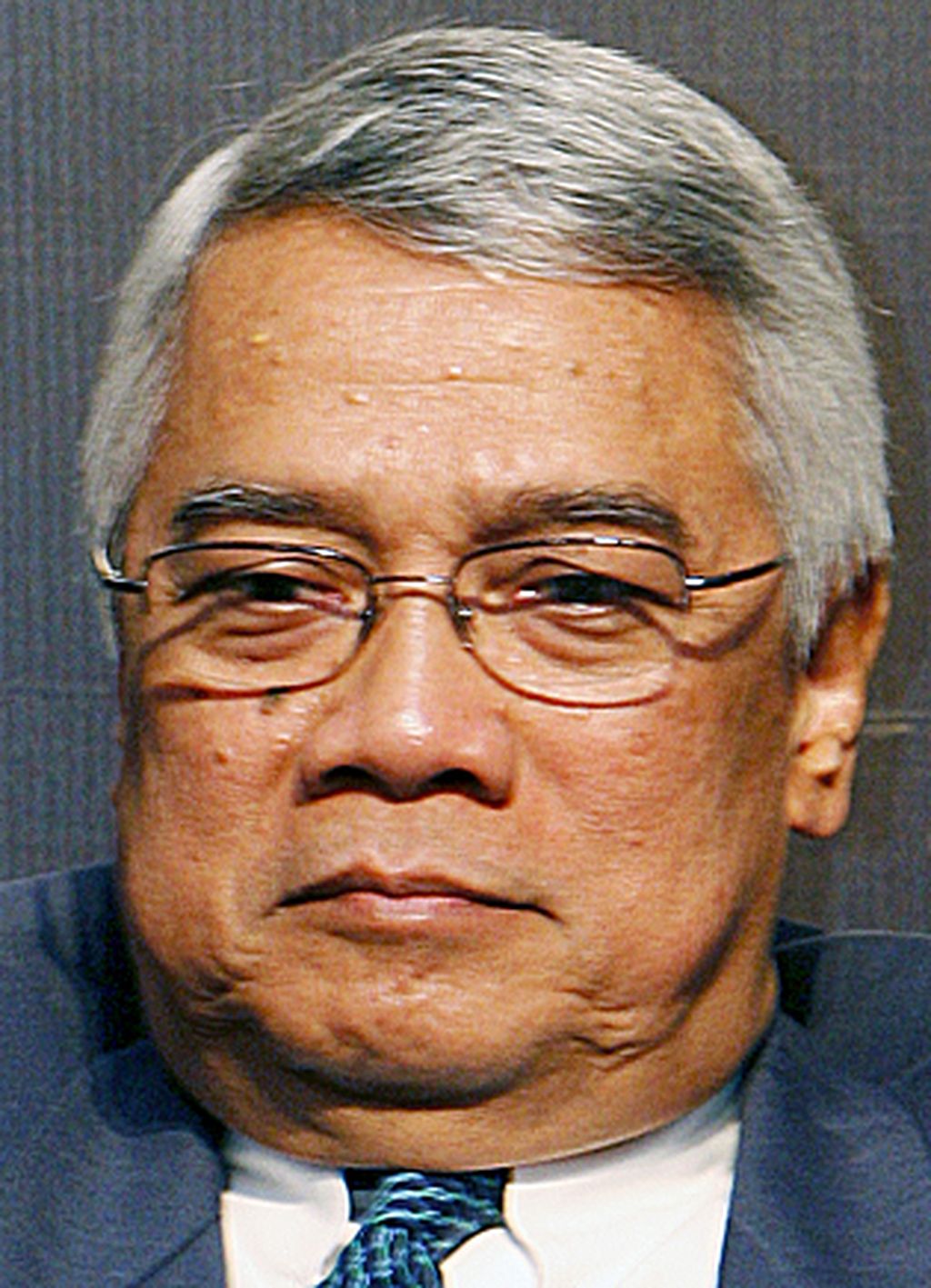 Even though I had initially worried about the current tension to enter into a Thucydides trap case, hopefully it will also not be the one classified as ending with war. As stated by Prof. Graham Allison in his book, of the 16 competitions of interstate powers that constituted Thucydides traps in history, 12 ended in war. It means that there were four that did not. That is what underlies my hopes on the issue of US-China tension, even though it is only a glimmer.
J Soedradjad Djiwandono, Emeritus Professor of Economics, University of Indonesia.