›
English
›
Yearning for a Solution for...
Yearning for a Solution for Israel-Palestine
In the Israeli-Palestinian conflict, Israel has violated a number of principles and principles regulated by international humanitarian law.
The following article was translated using both Microsoft Azure Open AI and Google Translation AI. The original article can be found in Mendambakan Solusi bagi Israel-Palestina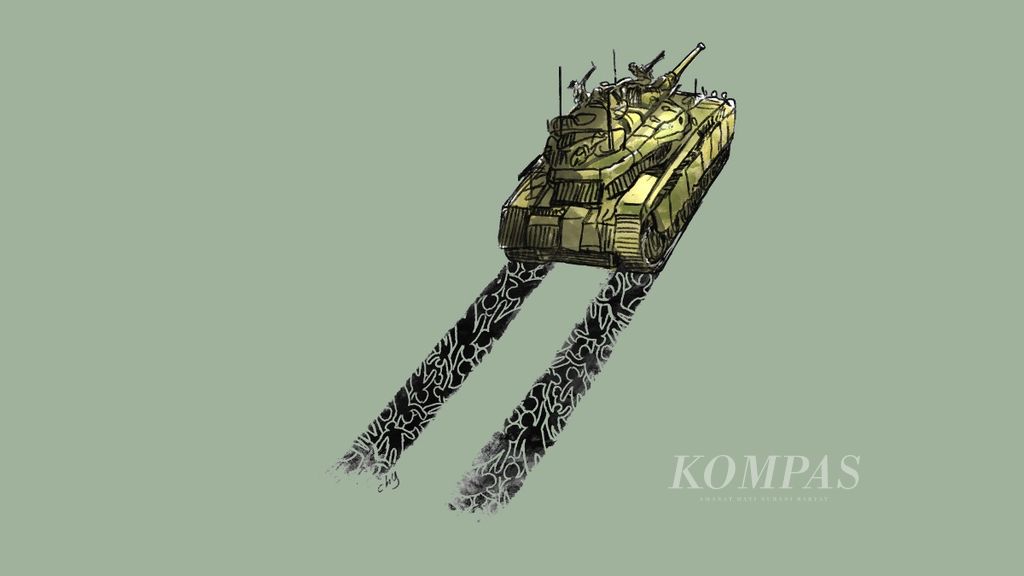 The world needs to make a greater effort to ensure that weaknesses in the enforcement of international law do not perpetuate war crimes.
The Hamas attack on Israel on October 7, 2023 serves as a reminder to the international community that the Palestinian resistance faction is still active.
Hamas seems to be testing once again how much support Palestine can garner when the world's attention is focused on other conflicts and crises. Since the outbreak of armed conflict between Russia and Ukraine, the issue of Israel-Palestine has appeared to be a secondary and somewhat forgotten issue.
In Hamas' perspective, their attack on Israel is justified. It is a reaction and a form of resistance to the suffering, military occupation, blockade, and violence experienced by the Palestinian people in East Jerusalem, the West Bank, and Gaza Strip for several decades.
For most Palestinian residents, Hamas represents the struggle. In that perspective, what Hamas does can be justified under international law.
That is because there are fundamental values in international law that prohibit any country, including Israel, from carrying out any military occupation even if only temporarily.
Hamas seems to want to test once again the support for Palestine as the attention of the international community shifts to other conflicts and crises.
The United Nations General Assembly resolution 37/43 in 1982 also affirms the legitimacy of people's struggles for independence, territorial integrity, national unity, and liberation from colonial domination, apartheid, and foreign occupation by all means available, including armed struggle.
Hamas' attack on October 7, 2023 was a manifestation of armed struggle.
The surprising attack carried out by Hamas apparently triggered an excessive reaction from Israel, launching sporadic and massive counterattacks into the Gaza region inhabited by more than 2.2 million Palestinian residents.
The area referred to by Human Rights Watch as an "open prison" has become the target of Israeli attacks. Despite being under blockade and Israeli control, Gaza remains an important region as a pivot or center for the struggle of Palestinian citizens against Israel's colonial domination.
The impact of Israel's attack on the Gaza Strip has been devastating. It has been reported that more than 10,000 Palestinian civilians, including women, children, journalists, and medical personnel, have lost their lives.
The systematic attacks launched by Israel have not only caused numerous civilian casualties, innocent people alike. The attacks have also caused extensive destruction to various vital infrastructure in Palestine, including public facilities such as residential buildings, places of worship, schools, and hospitals, which are clearly not military targets.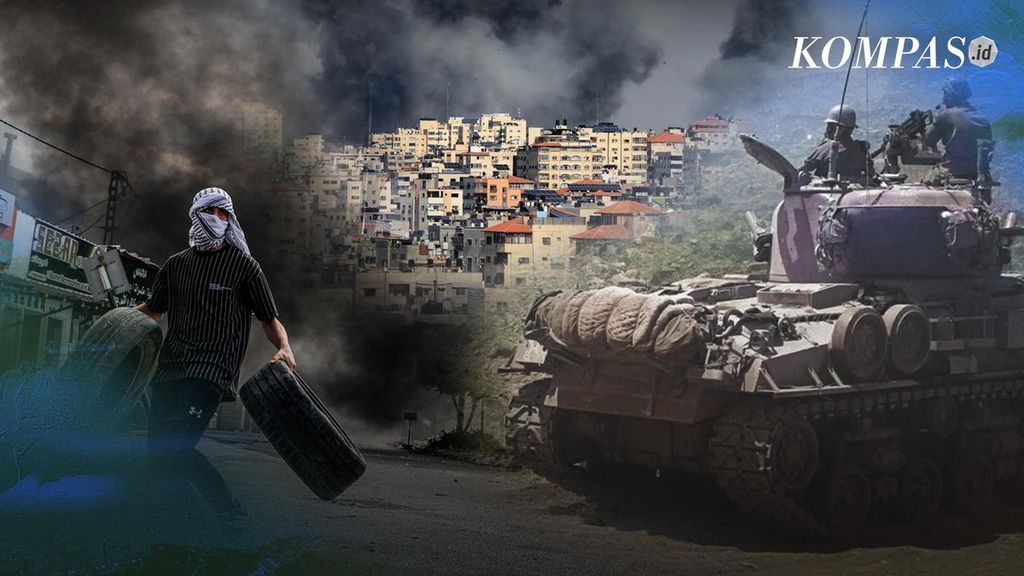 Technically and substantively, this is not only a fundamental violation of human values. It is also a serious violation of international law, international human rights law, and international humanitarian law. These violations have met the objective criteria to be categorized as war crimes.
International humanitarian law, especially as outlined in the Geneva Convention IV of 1949, specifically regulates the protection of civilians and prohibits any form of attack that can place civilians at high risk, cause civilian fatalities, injure civilians, or damage civilian objects. This is reiterated in Article 51 paragraph (5) letter (b) of Additional Protocol I of 1977.
In the current situation of the Israel-Palestine conflict, Israel has also violated several principles and norms regulated by international humanitarian law. Among them are the principle of humanity, the principle of proportionality, the principle of distinction, the principle of limitation, and the principle of humanity which explicitly obliges the party at war (in this case Israel) not to make civilians the target of attacks.
Included in these principles and principles is the obligation to ensure that attacks will not cause excessive casualties or damage and unnecessary suffering. Apart from that, it is also an obligation to be able to differentiate between combatants and civilians.
However, it should be noted that the armed conflict between Israel and Palestine is a longstanding conflict, regardless of that fact.
One grip
Regardless of that, it is important to remember that the armed conflict between Israel and Palestine is a long-lasting conflict. This conflict has become the most serious threat to world peace and security, especially in the Middle Eastern region.
A series of ceasefires between Israel and Palestine that had previously been accumulated was actually only temporary in reality. It was not really able to "normalize" the relationship between the two parties.
In the end, the ceasefire only put the Israeli-Palestinian conflict back into the status quo. During this status quo period, Israel was very free to impose any ambitious policies on Palestine.
The helplessness and limitations of the international community to take concrete action in resolving the Israel-Palestine conflict further place Israel in a dominant position.
Throughout the period of "deadlock" in achieving an ideal and permanent solution, Israel has been carrying out illegal settlement building and expansion through military actions in Palestinian territories, especially in the West Bank and East Jerusalem.
The conflict between Israel and Palestine continues incessantly, making the prospect of a resolution increasingly distant. To date, Israel has constructed over 600,000 illegal settlements in Palestinian territories.
However, a number of resolutions issued by the UN Security Council, numbers 242, 252, 267, 298, 476, 478, 2334, as well as UN General Assembly Resolution number 3236, have explicitly and unequivocally called on Israel to immediately end its occupation and expansion of settlements because they lack legitimate and valid justifications and violate international law.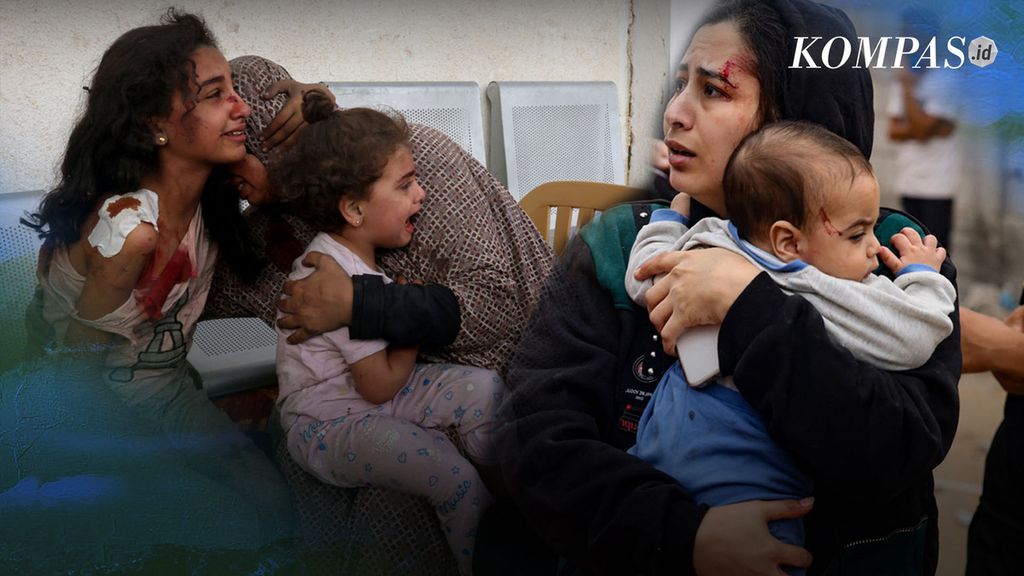 Several resolutions also require recognition of sovereignty, territorial integrity, and political independence of the region that comprises Palestine. Please note that the word "PBB" in the original sentence should not be translated.
However, the massive political support from powerful countries such as the United States has made Israel indifferent. In fact, it continues to maneuver to expand its territory by merging Israel, the West Bank, East Jerusalem, and Gaza into one grip.
Permanent solution
The current situation and dynamics show that countries and regional organizations are very divided and polarized in responding to the Israeli-Palestinian conflict. A number of countries are of the opinion that to resolve the Israeli-Palestinian conflict, the best approach that must be pursued at this time is a two-state solution. This means creating two countries that are independent and live side by side.
However, looking at the existing facts, the two-state solution is a difficult idea to realize. This idea is hindered by something very fundamental and is at the core of the Israel-Palestine conflict, namely the "division of territory" between Israel and Palestine.
In any negotiation that may occur, Palestine is already guaranteed to be in an asymmetric position. It is impossible for Palestine to demand the return of all territories currently illegally occupied by Israel. This makes it difficult for Israel and Palestine to cut the conflict line between them.
In the face of the current war situation, optimism, commitment, and political will from all countries are needed. International efforts are needed not only to encourage a ceasefire before more Palestinian civilians lose their lives, but also the courage and willingness to urge Israel to comply with international law, international humanitarian law, and international human rights law.
This is because the continued Israeli attacks will cause even more suffering and damage, possibly leading to the destruction of the Palestinian population.
In the current situation of war, optimism, commitment, and political will from all countries are needed.
At the same time, countries around the world must be able and willing to use their energy, influence, and diplomatic power to collectively urge the United Nations (UN), particularly the UN Security Council, to take tangible and effective constructive actions to maintain global peace and security. This is in accordance with its duties and responsibilities under Chapter VII of the UN Charter.
The UNSC must also be urged to enforce all UNSC Resolutions and provide sanctions for violations committed by Israel, while ensuring that Palestinian rights are an important thing to protect.
Make sure that the weakness in the enforcement of international law does not become an external factor that perpetuates the cycle of the Israel-Palestine conflict.
As a permanent solution, the international community must be willing, able, and brave enough to continue pressuring Israel. Not only to immediately end violence, blockades, illegal settlements, and military occupation in the Palestinian territories that have been ongoing since 1967, but also to promptly "return" Palestine to a sovereign and independent state based on the 1967 borders, in accordance with UN Security Council Resolution 242. Without it, peace will not be achieved there.
Also read: The UN Failed to Protect the Palestinian People
Ogiandhafiz Juanda Advocate, National University International Law Observer
Editor:
NUR HIDAYATI, YOHANES KRISNAWAN