›
English
›
State Obligations to Address...
State Obligations to Address Climate Change
Climate change, a real danger that is considered a 'future' danger, has actually happened and is taking its toll.
By
LINDA YANTI SULISTIAWATI
The following article was translated using both Microsoft Azure Open AI and Google Translation AI. The original article can be found in Kewajiban Negara Mengatasi Perubahan Iklim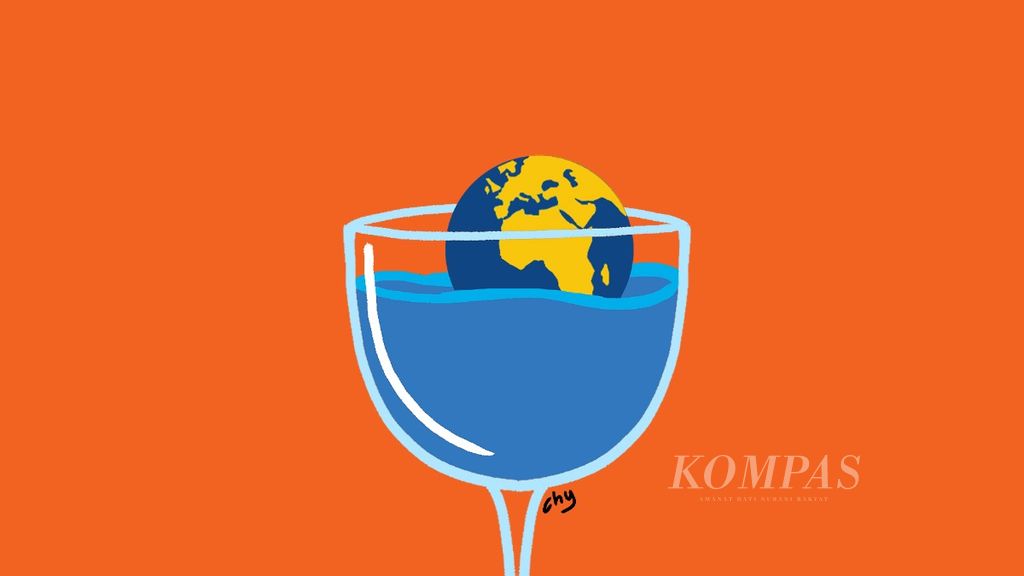 On March 29 2023, the UN General Assembly (MU) adopted a resolution requesting an advisory opinion (legal opinion) from the International Court of Justice (ICJ) regarding the obligations of states in addressing the impacts of climate change .
This initiative was initiated by Vanuatu, which was later supported by 132 other UN PBB member states. Furthermore, ICJ requested ICJ party states to submit written statements about this. How should Indonesia respond?
As a state party to the ICJ, and one of the co-sponsors of this advisory opinion initiative, Indonesia has a lot at stake. Among other things, first, as an archipelagic country, Indonesia is a country that is very vulnerable to the impacts of climate change.
According to BRIN (2022), Indonesia is at risk of losing 115 of its small islands by 2030 due to rising sea levels. Furthermore, 32 percent of Indonesia's population's livelihoods rely on nature, such as farming, livestock, gardening, and fishing, which are professions that are highly vulnerable to the impact of climate change.
Third, Indonesia is a country located in the ring of fire, an area where volcanic eruptions and earthquakes often occur. Pressures on the climate exacerbate the possibility of extreme natural disasters in Indonesia.
According to BRIN (2022), Indonesia is threatened with losing 115 of its small islands by 2030 due to the rise of sea levels.
The main obligation of the state
The questions asked for the ICJ's advisory opinion essentially seek answers to three things. Namely: (1) the state's obligations under international law to address climate change; (2) legal consequences for countries that fail to protect the environment from damage, thereby causing climate change; and (3) protection for future generations from the impacts of climate change.
In answering these three questions, Indonesia must assert the importance of the nation, while maintaining diplomacy's elegance.
The author is of the opinion that in response to the ICJ's advisory opinion above, the norms have been contained in the 2015 Paris Agreement and various other international legal documents that contain human rights to a safe and clean environment, such as the UNDHR, ICCPR, and ICESCR.
In essence, there are two main obligations of the state in addressing climate change.
First, fulfill the nationally determined contribution (NDC) agreed by the countries party to the Paris Agreement. NDC is an emissions reduction target determined by each country, accompanied by the ambition to make more emissions reductions in the future.
Indonesia has registered an enhanced NDC or increased NDC ambition to 31.89 percent with its own efforts and 43.2 percent with international support (UNFCCC, 2022). Second, fulfill due diligence for standards of care in carrying out its international obligations.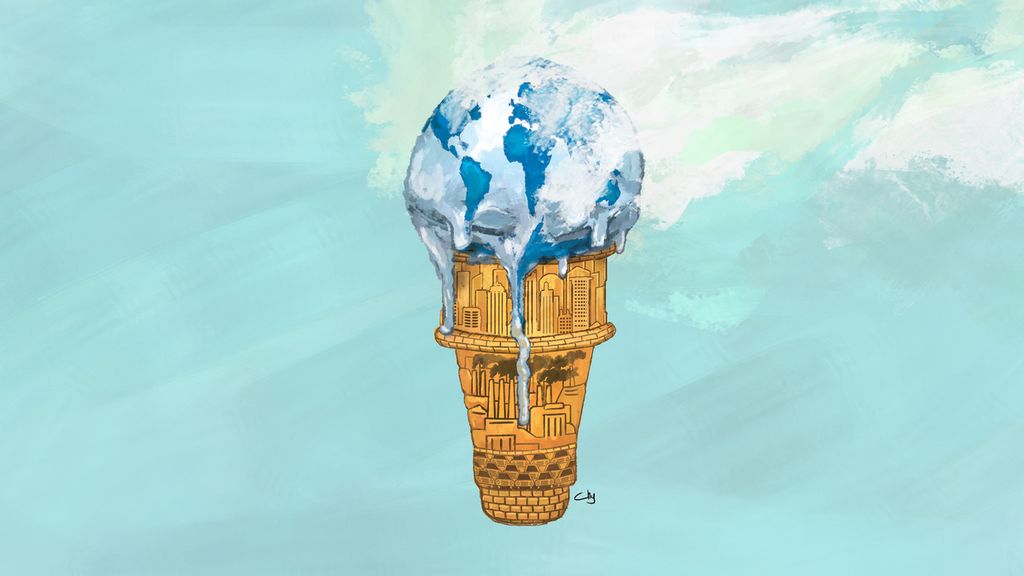 Illustration
The focus of the next question is accountability for compensation for countries affected by climate change. Of course, countries that cause climate change (emitters) must be ready to provide compensation to victim countries.
So far, existing international agreements are only limited to reducing emissions, there are no incentives for emitters to pay compensation to countries affected by climate change (Granzotto, 2023).
When writing Indonesia's written statement to the ICJ, we need to be wise in our response. Although Indonesia is a country that falls victim to climate change, we also have several problematic sectors that make us part of the cause of global climate change.
Indonesia needs to underline the doctrine of common but differentiated responsibility and respective capabilities, in light of different national circumstances in the 2015 Paris Agreement which states that all countries have the same responsibilities, but their fulfillment is adjusted to their respective national capabilities and situations.
It is important to note that developed countries undoubtedly have a much greater responsibility than developing countries like Indonesia. As a developing country, Indonesia still has some major concerns.
Firstly, Indonesia is the second largest coal exporting country in the world. The value of Indonesia's coal exports is also outstanding, reaching 3 billion US dollars per month (Reuters, 2022).
Indonesia plans to phase out coal-fired power plants by 2056, but currently, more than 50 percent of the country's electricity needs still rely on coal as its fuel source.
As a developing country, Indonesia still has several main concerns.
The launch of foreign aid projects such as the Just Energy Transition Partnership (JETP), which has a planned investment of 20 billion US dollars for energy transition, must still be postponed due to difficulties in detailing the energy mix to reduce Indonesia's dependence on coal-generated power (Reuters, 2023).
Indonesia needs to emphasize the importance of "balanced" foreign support that is commensurate with the revenue generated from Indonesia's fossil fuel reserves. If the offered assistance cannot meet the needs of the country that has been funded by coal (or other fossil fuels), then Indonesia's transition to new and renewable energy (NRE) is likely to be hampered.
With the transition from fossil fuels to renewable energy sources, Indonesia can reduce its emissions by up to 38 percent.
Secondly, deforestation. Although Indonesia has stated its commitment to achieve "carbon neutral" by 2030, there is no commitment from the country to stop deforestation. The Ministry of Environment and Forestry stated that Indonesia has reduced forest fires by up to 82 percent by 2022, but in the drought of 2023, there has been a surge in the number of fires.
Singapore and Malaysia have started to complain about the haze pollution from Indonesia, although Indonesia has denied the truth of the data. Deforestation management will reduce Indonesia's emissions by 60 percent.
As long as this handling is not carried out properly and meets the due diligence standard of care so as not to cause pollution between countries, Indonesia will still be one of the big contributors to world emissions.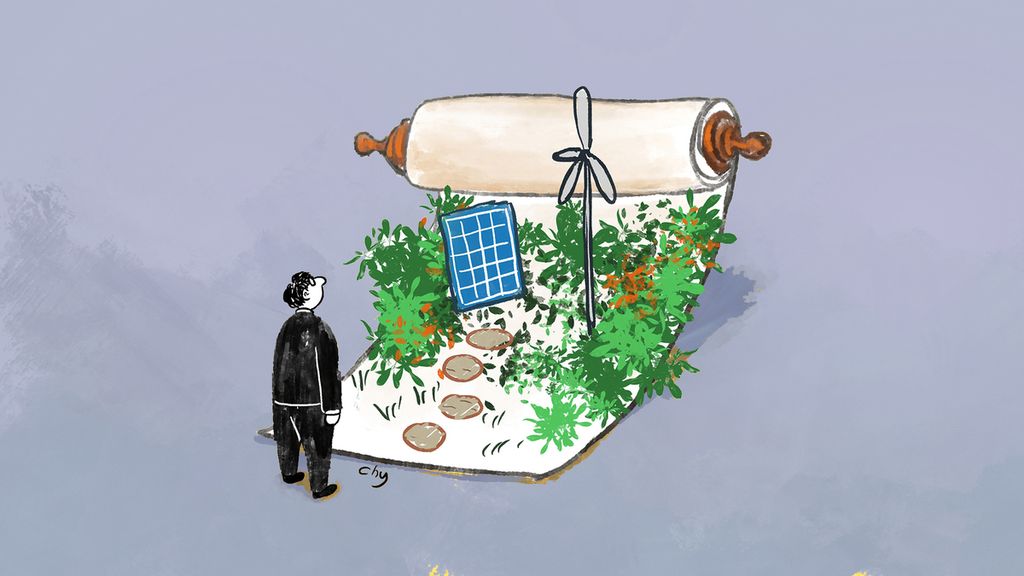 Illustration
Third, protection for future generations. We can learn from the case of future generations versus the Colombian Ministry of the Environment, where the plaintiff launched acción de tutela, a legal mechanism for individuals to claim protection of their basic rights (LEAP UNEP, 2018). The Colombian Supreme Court ruled on protection for the plaintiffs and granted recognition to the Colombian Amazon as a subject of rights.
It is important to highlight the importance of protecting future generations in Indonesia, as in a short time between 2030-2050, Indonesia will experience a demographic bonus, where the productive age population (15-64 years old) will reach 60 percent of the total population.
This means that Indonesia will have more young people who need protection for a safe and decent environment, and this can only be done by the current generation by improving our way of life towards a healthier environment.
Climate change, a real danger once deemed a "future threat", has actually occurred and claimed victims. Several countries (including Indonesia) have lost their territorial land due to sea levels rising. Not to mention the loss of life due to extreme weather conditions, including diseases (such as dengue fever and malaria), prolonged drought, floods, typhoons, and landslides.
We should wisely respond to the questions posed by the UNFCCC to the ICJ so that the answers provided by the ICJ can protect victim countries, including Indonesia, in addressing the impacts of climate change.
Also read: Crucial Agenda Towards COP-28
Linda Yanti Sulistiawati Senior Research Fellow, Asia-Pacific Center of Environmental Law, National University of Singapore. UGM International Law Lecturer
Editor:
SRI HARTATI SAMHADI, YOHANES KRISNAWAN