›
English
›
Argentina's "Hell" Road in the...
Argentina's "Hell" Road in the Knockout Round
Argentina will face their biggest fear at the start of the knockout stages of the U-17 World Cup, namely teams from South America.
The following article was translated using both Microsoft Azure Open AI and Google Translation AI. The original article can be found in Jalan "Neraka" Argentina di Babak Gugur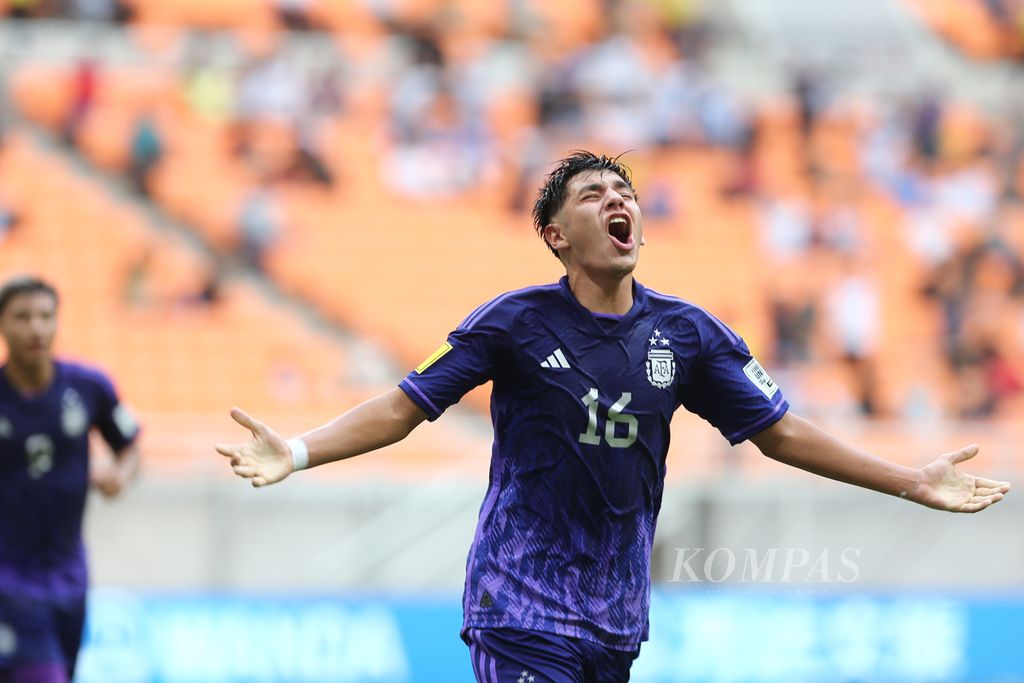 BANDUNG, KOMPAS - Being the top of Group D does not make Argentina's path smoother in the knockout stage of the 2023 U-17 World Cup. They have already anticipated two rivals from South America in the round of 16 and quarterfinals. Nevertheless, with many outstanding talents in the attacking line, the "Young Tango" team is not afraid.