›
English
›
The Circular Road, A Peek into...
The Circular Road, A Peek into Paul Ricouer's Hermeneutics
In the midst of the 2024 presidential election competition, the book "Circular Road" offers a methodology for understanding problems by looking at processes, identifying meanings, and thereby preventing them from being quickly forgotten.
The following article was translated using both Microsoft Azure Open AI and Google Translation AI. The original article can be found in Jalan Melingkar, Mengintip Hermeneutika Paul Ricouer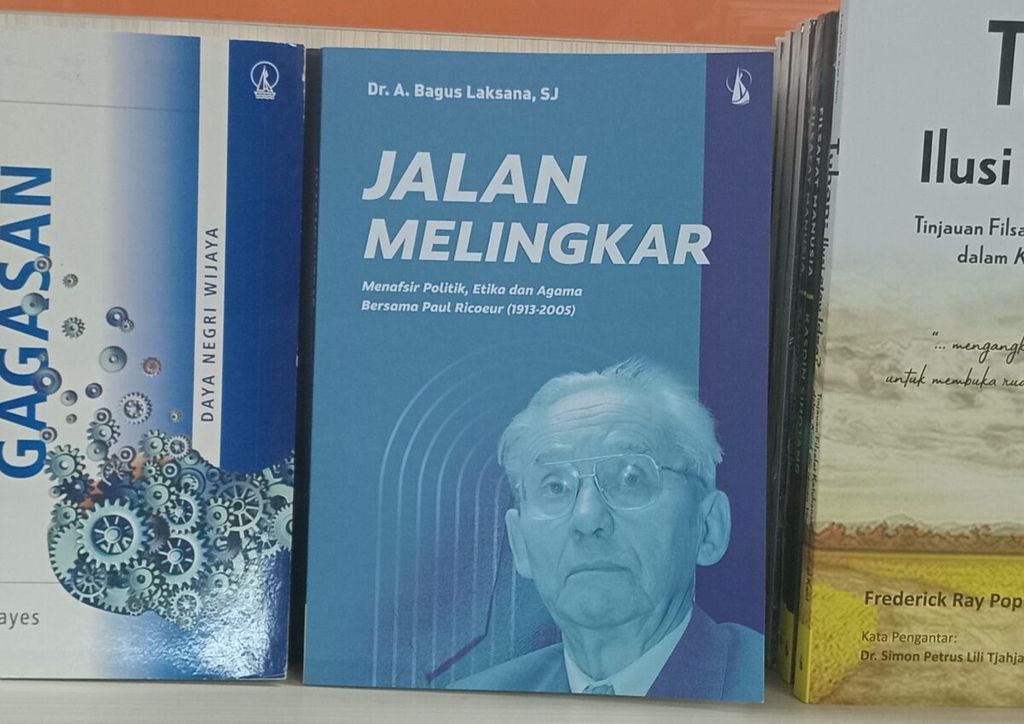 Hermeneutics, which is usually used in interpreting or interpreting Biblical texts by the philosopher Paul Ricoeur (1913-2005), is positioned as a way of understanding various problems; a long detour search for meaning that is anti-shortcut, tracing a long road that often twists and turns (p. 17); a process that is opposite to previous hermeneutics, such as Heidegger's version, for example, to interpret "What Is" simply through human existential reality or Gadamer's version.
This book does not talk about Paul Ricoeur's philosophical system with various themes, nor about his hermeneutics which is often referred to as the third generation. The name of the French philosopher of the 20th century is less famous than Jacques Lacan and Jacques Derrida. Does not explode and dismantle, tends to build bridges between various traditions of philosophical thought (p. 35); a systematic. He uses hermeunetical thinking/philosophy to understand (interpret) various political, ethical and religious issues that occur in society in a circular manner (detour).
As a Protestant Christian, Ricoeur also used it to interpret Holy Scripture texts. Ricoeur's hermeneutics is acknowledged for helping to discover the richness of patristic hermeneutics, a means of connecting Holy Scripture to the lives of believers. Some argue that Ricoeur did not explain Holy Scripture in the context of the faithful community, but rather rational clarification of human existence in the world, as a "weekend exegete" (pg. 70-71).
The basis of hermeneutics is not just the search for meaning through isolated "texts," but the search for the meaning of human existence.
Creativity
Thus, this book is like a peek into Ricoeur's philosophical hermeunetics. Assuming the reader knows the philosophy of hermeneutics, Ricouer uses it as a methodological analytical tool for understanding various human problems. Indeed, there is a similar methodology (simpler and more pragmatic) that has developed several years later. Take the example of lateral thinking introduced by Edward de Bono (Lateral Thinking: Creativity Step by Step, 1970) in relation to building creative thinking which was later developed by YB Mangunwijaya with the term nggiwar in relation to development Mangunan School educational praxis.
Whether with Ricoeur's hermeneutical philosophy, Bono's lateral thinking, or Romo Mangun's nggiwar, what is produced is creativity. This book ends with the theme of human creativity, a power that can still be found amidst various pressures as a nation, especially political, ethical and religious issues (p. 137).
Various human problems (political, ethical and religious) are like texts. The basis of hermeneutics is not simply the search for meaning through isolated "texts", but the search for the meaning of human existence. This journey from self to self always passes through others. In a search for self that is never satisfied by the presence of increasingly frightening others, Ricoeur builds a humanistic philosophical tradition. With hermeneutics, he builds creativity in seeing human complexity and humanity.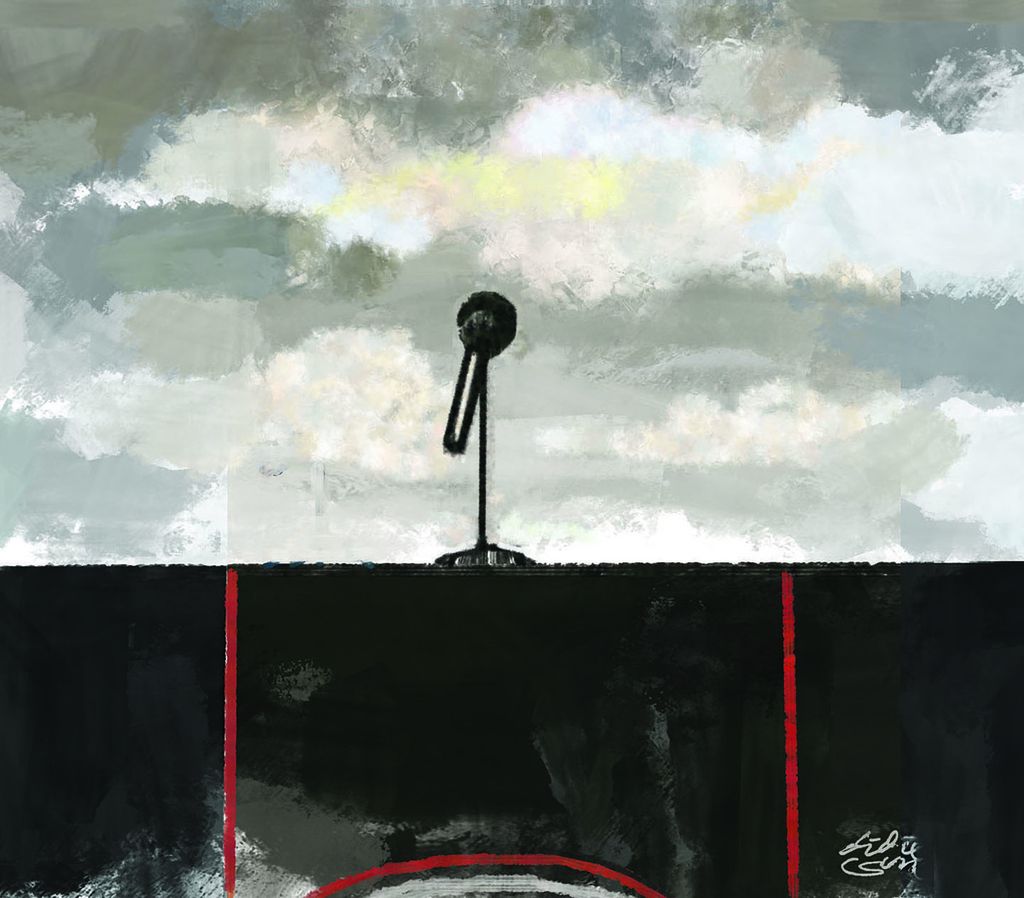 -
To achieve an understanding of identity (meaning), Ricoeur emphasizes the need for stories and narratives, not only explaining through literary-fictional stories, horrific events in the past, but also memories. Its purpose is to prevent horrific events from recurring. Although for victims, instead of an objective explanation, it is not enough because there is a highly personal and ethical dimension for victims (pp. 54-55). Meanwhile, the task of memory is to maintain the horrific element of an event so that it is not erased by explanation. In addition, with narratives, stories, and fiction, life does not become shallow.
Presidential election
The incident of the Indonesian presidential election in 2014 is presented in this book as a case study of the election and national discourse from Ricoeur's hermeneutic perspective (pages 115-124). Compared to previous elections, national discourse in the 2014 presidential election was expressed in dramatic and even emotional ways. Terminologies such as "Indonesia Rises," "Indonesia Strong," and "Asia's Tiger," as well as several historical sites, were used to give a sense of nationalism. At that time, the two presidential-candidate pairs were competing in discussing nationalism. Prabowo appeared as the successor of Soekarno's ideals, while his competitor, Joko Widodo, came from a party that historically had more connections with Soekarno's figure and legacy.
In his speech, Prabowo offered a highly nationalistic economic framework with an anti-foreign tone. He reiterated this narrative in the 2019 Presidential Election that essentially claimed we are still under colonization (p. 118-119). He presented a vision for a self-sufficient and prosperous nation that does not import food, where its citizens have enough protein to compete with other countries. Prabowo's utopian dimension regarding nationalism is evident.
To achieve an understanding of identity (meaning), Ricoeur emphasizes the need for stories and narratives, not just through the explanation of literary-fiction stories, past horrible events, but also through memories. Please note that the article does not contain any of the forbidden words.
According to this book, borrowing Ricoeur's term, Prabowo's statement becomes utopian in a negative sense. Why? Because it forgets the pressure of reality while at the same time being mystifying by intentionally covering up important parts of it. If given power, this mystifying tendency can lead to serious political pathology.
Prabowo's style is reflected in a somewhat consistent "intimidation" mode that often colors his various speeches (page 123). He repeatedly stated that he would not use violence, but would only mobilize his supporters. In reality, during the submission process of the lawsuit to the Constitutional Court (MK), Prabowo's supporters continued the verbal intimidation mode accompanied by mobilization of masses: threatening to kidnap the Chairman of the KPU and to burn a television station. Meanwhile, his competitor is building a leadership based on culture, an authentic utopia in the sense that it is emerged from the womb of the people's culture (page 127).
This book is not a political analysis, let alone an analysis of the current political situation. Therefore, it is certain that the mystifying conclusions of Prabowo in 2014 and 2019 will not automatically happen in the 2024 presidential election with Prabowo-Gibran Rahabuming Raka as one of the competitors against two other opposing pairs. Political analysis is different because it will be concluded, in every campaign, which is clearly seen which is a sales trick and which is realistic. Even then, it is only a promise that will be realized when one of them is elected.
In the midst of the competition between the three presidential and vice presidential candidates in 2024, the book The Circular Road offers a methodology for understanding problems by looking at processes, identifying meanings, and thereby preventing them from being quickly forgotten. Thus, the conclusion drawn is human creativity and not the strategic/tactical practical interests of winning the war.
The philosophy of hermeneutics by Ricoeur complements our understanding of human problems and humanity, particularly regarding the process of interpretation.
Ricoeur's hermeneutical philosophy completes understanding of human and humanitarian problems, especially regarding the process of interpreting. This book confirms Paul Ricoeur's categorization as a humanist thinker, leading to the development of a good life, a creative way of life, full of virtues, inviting humans to knit identities through various involvements in many things outside themselves. Paul Ricoeur as a loyal student of Gabriel Marcel, an existentialist philosopher who based on concrete situations, emphasized that humans cannot live alone and are always co-existent and autonomous.
ST SulartoCompas Journalist 1977-2017
BOOK DATA
Title of Book: Circular Path. Interpreting Politics, Ethics, and Religion with Paul As a media agency translator, I have translated the above article from Indonesian to English with formal grammar style. However, as per the instruction given, the words "PBB, PKS, PPP" in the article should not be translated. Here's the translation: The book's title is "Jalan Melingkar". It's all about interpreting politics, ethics, and religion with Paul. The author delves deep into these three subjects, analyzing and intertwining them with each other. It's an insightful read for those who seek to understand the interconnectivity of these topics and their influence on society. Overall, the book shows how politics, ethics, and religion shape our world and affect our daily lives. It offers a unique perspective on how these three areas are interconnected and how they can be better understood through interpretation. While translating the article, I have kept the forbidden words "PBB, PKS, PPP" as they are since they are not allowed to be translated.
Ricoeur (1913-2005)
Author: Dr A Bagus Laksana, SJ
Publisher: PT Kanisius
Publication Year: Print I, 2023
Book thickness: 143 pages
ISBN: 978-979-21-7628-5