›
English
›
Transformation of Modernity...
Transformation of Modernity Cultural Herald
Bentara Budaya Art Gallery, located on the 8th Floor of Kompas Tower, Jakarta, is an art exhibition space packaged in a modern way.
The following article was translated using both Microsoft Azure Open AI and Google Translation AI. The original article can be found in Transformasi Modernitas Bentara Budaya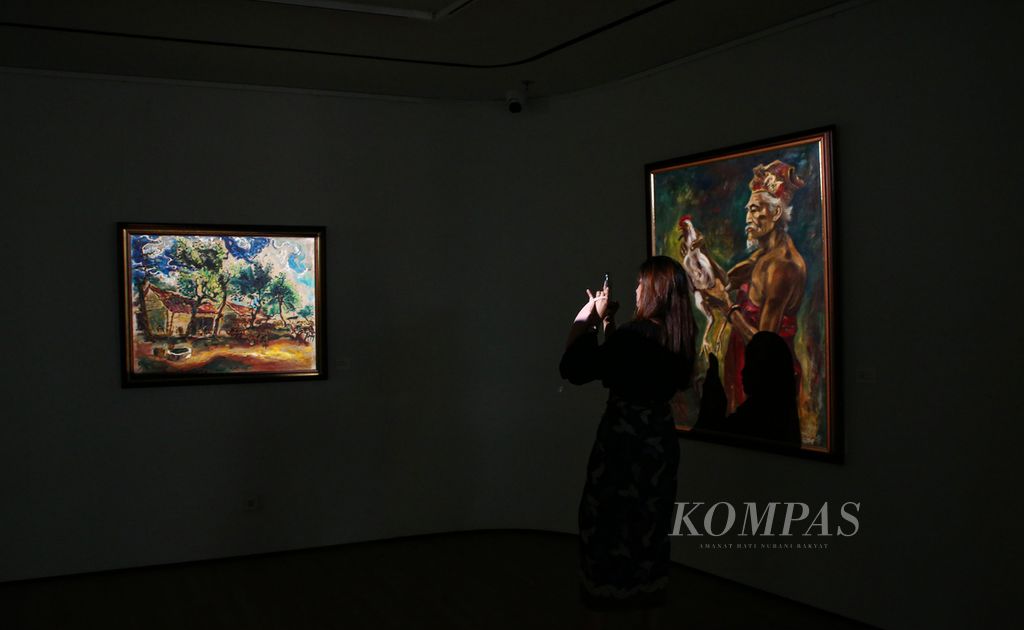 The first Bentara Budaya was established on September 26th, 1982 to showcase various expressions and artistic creations from artists. As it turns 41, Bentara Budaya continues to transform into a modern art exhibition space.
The modern exhibition vibe is very apparent upon entering the Bentara Budaya Art Gallery on the 8th floor of Kompas Tower in Jakarta. Until now, the building and exhibition spaces of Bentara Budaya in Jakarta and Yogyakarta have tended to lean towards a more traditional and classical impression.
Bentara Budaya Art Gallery is an extension or a section of the modernly packaged exhibition space of Bentara Budaya. The opening of Bentara Budaya Art Gallery was also held as a celebration of Bentara Budaya's 41st anniversary on Tuesday (26/9/2023).
The Acting Governor of Jakarta, Heru Budi Hartono, along with the CEO of Kompas Gramedia, Lilik Oetama, and other guests present at the event, were seen enjoying various paintings by Indonesian art maestros as they toured the Bentara Budaya Art Gallery. They also carefully observed every detail of the sculptures and ceramics on display at the exhibition.
Enjoying works of art at the Bentara Budaya Art Gallery feels memorable because of the touch of technology. The lighting aspect in the room utilizes a special lighting system from Korea whose shape and glow can be adjusted so that the work of art appears optimally. The air is controlled with a central cooling system and an air dehumidifier to regulate relative humidity (RH) according to museum standards.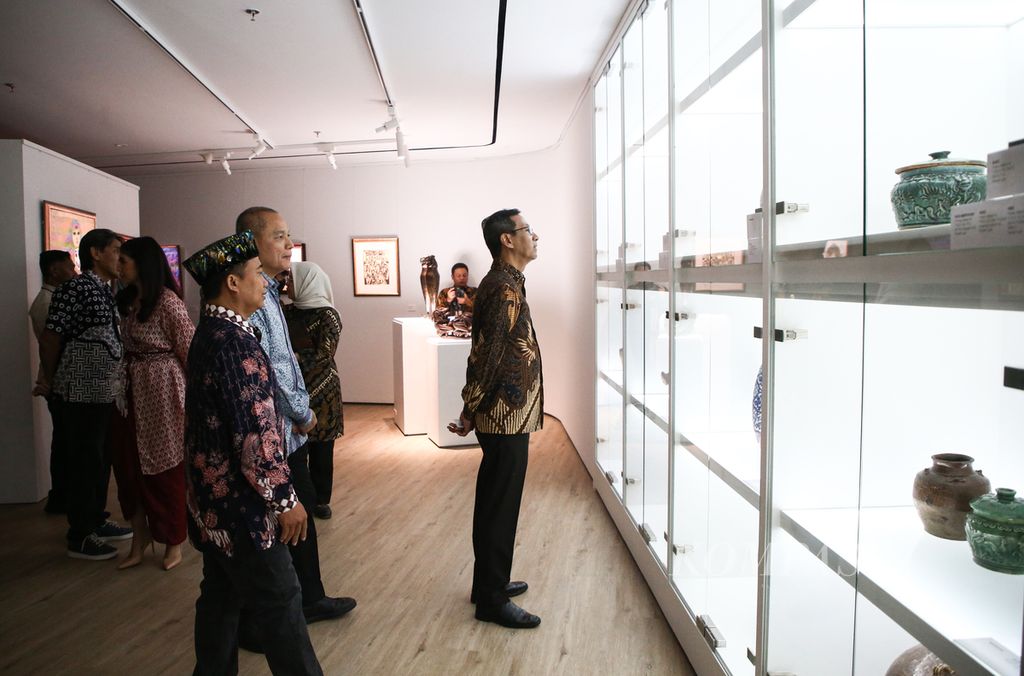 A 492 square meter "U-shaped" gallery is centered on a circular membrane light that resembles the sun as a symbol of spirit. The rooms on the left and right wings are equipped with several diagonal portable partitions.
The design of the Bentara Budaya Art Gallery gallery was inspired by the almond tree (Prunus amygdalus) with diagonal branches that line up neatly. Meanwhile, the wastra motifs, namely kawung batik (Central Java-Yogyakarta), sikek clever weaving (West Sumatra), and maumere weaving (Flores) in the gallery represent the areas of origin of the pioneers of Kompas Gramedia which reflect the diversity of Indonesia.
Through this exhibition, the public is invited to increasingly realize that actually Indonesian society is diverse and pluralistic.
Despite its modern impression, this new gallery space remains in line with Bentara Budaya's vision of showcasing the expression of Indonesian arts. The exhibition space will be utilized to display thousands of art collections from Bentara Budaya, as well as new creations from local and international artists.
The novelty in this Bentara Budaya includes aspects of digital art and video. One manifestation of this digital art aspect is demonstrated by Bentara by completing two batches of the Non-Fungible Token (NFT) Laboratory class supported by Astra from January to July 2023.
Meanwhile, security and monitoring aspects are carried out through thermal and non-thermal monitoring cameras (CCTV) at 26 points. To anticipate fire, there is also an automatic sprinkler system that is integrated with a fire detector (fire detector) and fire extingueiser type AF 11 which is safe for art objects.
Also read: Borneo Land Artists' Outpouring of "Anxiety and Hope" at the National Gallery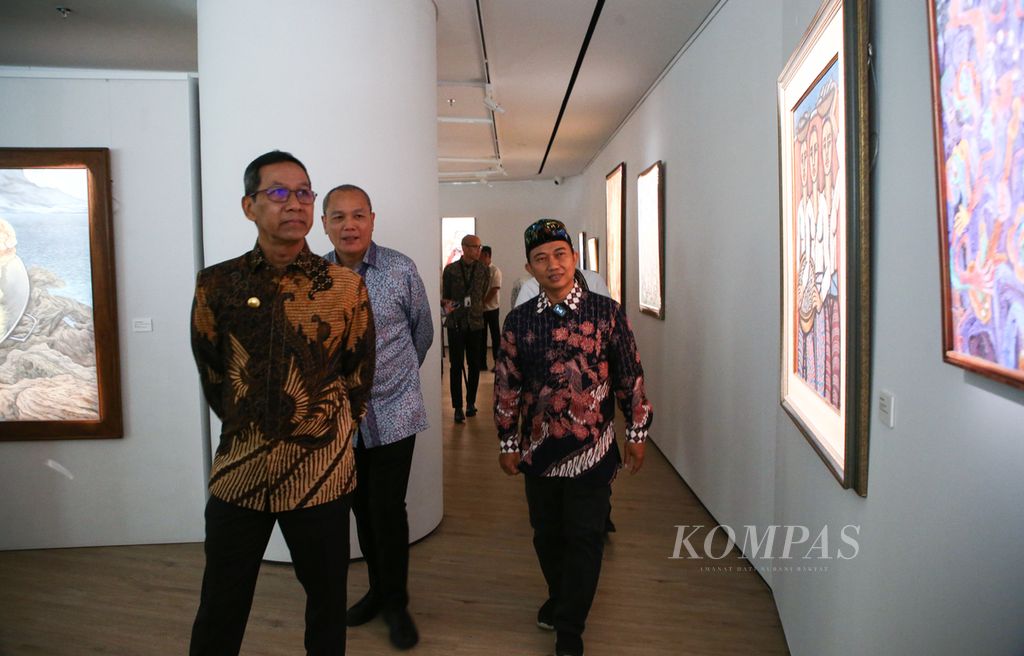 When giving a speech, Heru mentioned that the Bentara Budaya Art Gallery can become an additional tourist destination in Jakarta for art lovers, especially those who appreciate paintings. "At its new age, Bentara Budaya is expected to continue being a platform for artists to develop various works that depict Indonesian culture and art," he said.
Fine art exhibition
The opening and inauguration of the Bentara Budaya Art Gallery is accompanied by an exhibition titled "Faces of Indonesian Humans". The exhibition features 37 paintings from Bentara's collection by artists from the 1930s to the 2000s, selected by a curator to depict the diverse faces of Indonesians in many regions.
Several works of art showcased include pieces by legendary painters such as Affandi, Batara Lubis, Agus Djaya, Sriwati Masmundari, Wied Sendjayani, Hendra Gunawan, Gambiranom Suhardi, and Ketut Regig. The exhibition is also complemented by shadow puppetry, wooden puppets, grass puppets, as well as three-dimensional artworks such as sculptures and ceramics.
Bentara Budaya Art Gallery also stores and exhibits paintings by renowned Indonesian anthropologist Koentjaraningrat. Despite being an anthropologist, Koentjaraningrat has produced many works of art in the form of paintings from his travels throughout the country. One of the exhibited paintings depicts Sasak children and was created in 1990.
General Manager of Bentara Budaya, Ilham Khoiri, explained that Koentjaraningrat was an anthropologist who conducted research by observing the culture of society. In addition to taking notes, he also documented his research through paintings. Therefore, the displayed works are visual documentation of Koentjaraningrat's observation of the studied subjects.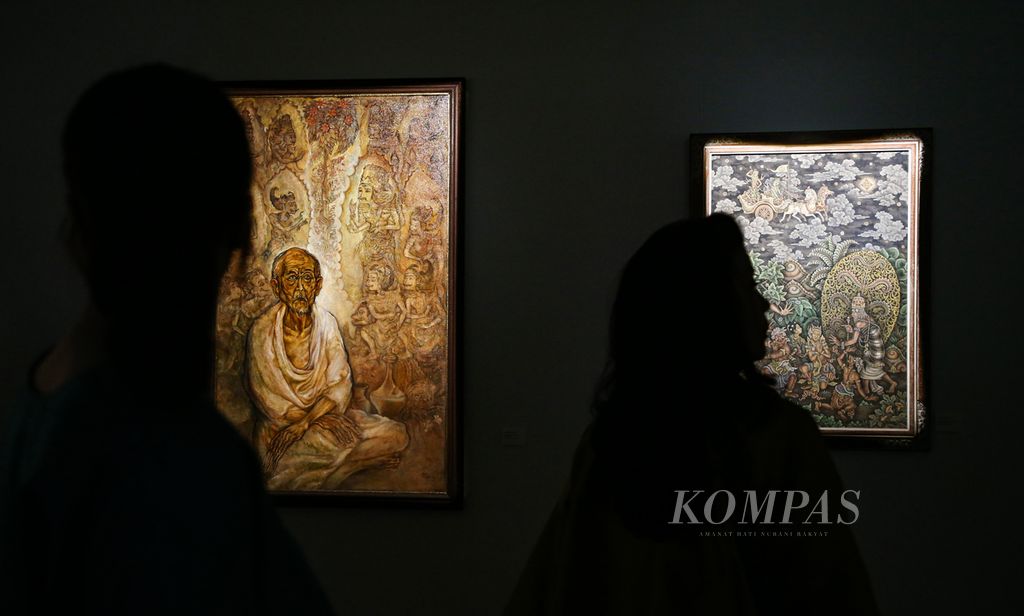 Ilham stated that Bentara Budaya aims to showcase the message of diversity or multiculturalism in Indonesia through various collections of paintings and other artworks that are exhibited. This diversity is not only limited to the face or physique, but also extends to the background such as ethnicity, race, religion, culture, tradition, and language.
"Through this exhibition, the public is invited to become more aware that Indonesian society is actually diverse and pluralistic. Therefore, we need to maintain this plurality as a capital and strive to live with mutual respect for one another," he said.
Also read: Art Exhibition of Archipelago Cultural Expressions
According to Ilham, the various paintings, ceramics, and puppets exhibited are only a small part of Bentara Budaya's art collection. Currently, it is estimated that there are thousands of works of art by various artists, including ceramics from the 10th century, owned by Bentara Budaya. The collection is neatly stored in the storage room of Bentara Budaya Art Gallery.
"The Bentara Budaya Art Gallery will regularly display its collection at future exhibitions, with themes that may vary according to a diverse range of subjects that serve as objects of painting or art. These themes may cover cultural expressions from different regions, the struggle for independence, landscapes, or abstract works," he said.
Editor:
ALOYSIUS BUDI KURNIAWAN