India-Canada Expel Each Other's Diplomats After Assassination of Sikh Leader
India-Canada expel each other's spies disguised as diplomats. The shooting spree occurred after the murder of a Sikh figure in Canada
This article has been translated using AI.
By
HELENA FRANSISCA NABABAN, KRIS MADA
The following article was translated using both Microsoft Azure Open AI and Google Translation AI. The original article can be found in India-Kanada Saling Usir Diplomat Setelah Pembunuhan Pemimpin Sikh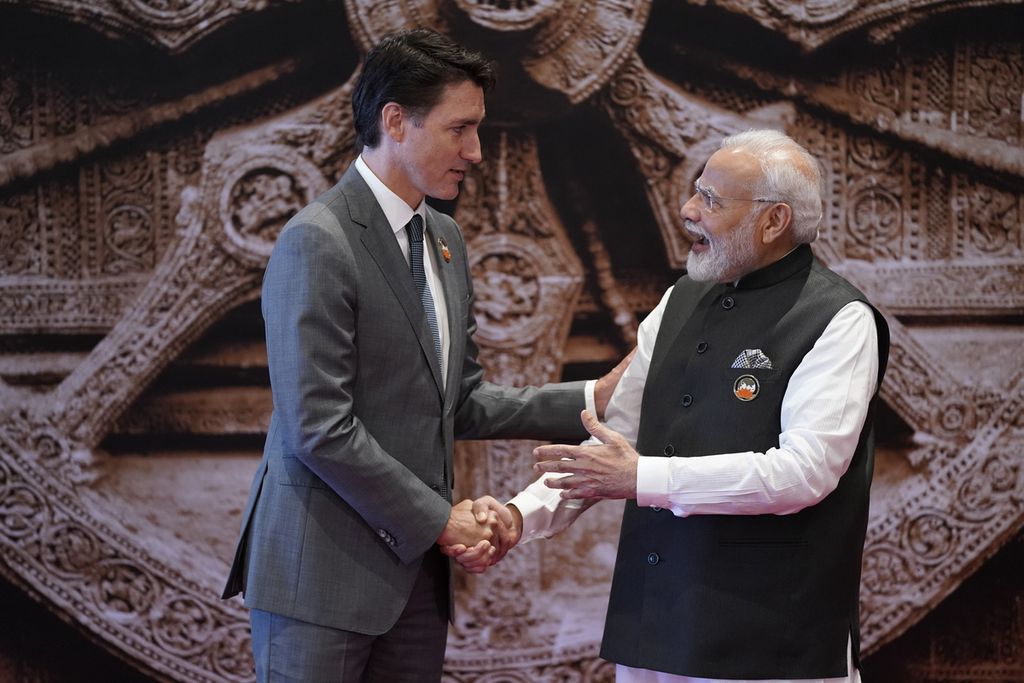 NEW DELHI, TUESDAY — India-Canada expel each other's diplomats. The expulsion clash occurred after Canada accused Indian diplomats of being involved in murders in Canada. The victim was Hardeep Singh Nijjar, a prominent member of the Sikh community in Canada.
Editor:
KRIS MADA, FRANSISCA ROMANA