›
English
›
Mbah Gepuk and Pesugihan in...
Mbah Gepuk and Pesugihan in the History of Bentara Budaya
Bentara Budaya held an exhibition featuring figures and events linked to the institution. In the exhibition room you will find artists across disciplines, Bedouin residents, and even spirits in pesugihan rituals.
The following article was translated using both Microsoft Azure Open AI and Google Translation AI. The original article can be found in Mbah Gepuk dan Pesugihan dalam Lintasan Sejarah Bentara Budaya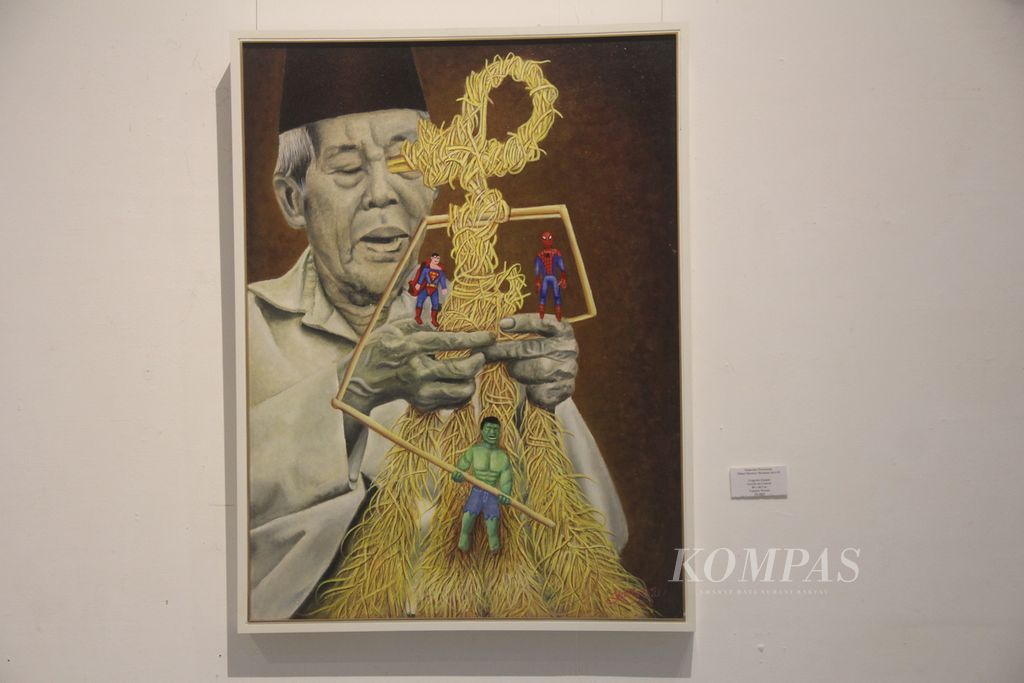 The painting depicts an old man who is crafting a puppet out of grass. The man's wrinkled hands can be seen meticulously intertwining the strands of yellowish grass to form the puppet's figure. Among the incomplete puppets, one can spot three superhero figures: Superman, Spiderman, and Hulk.
Editor:
CHRISTOPERUS WAHYU HARYO PRIYO