›
English
›
Revitalization Completed, TMII...
Revitalization Completed, TMII Bird Park Will Reopen
After three months of being revitalized, TMII Bird Park appeared with a new face. More than 2,000 birds consisting of 218 bird species endemic to Indonesia are ready to welcome back visitors.
This article has been translated using AI.
The following article was translated using both Microsoft Azure Open AI and Google Translation AI.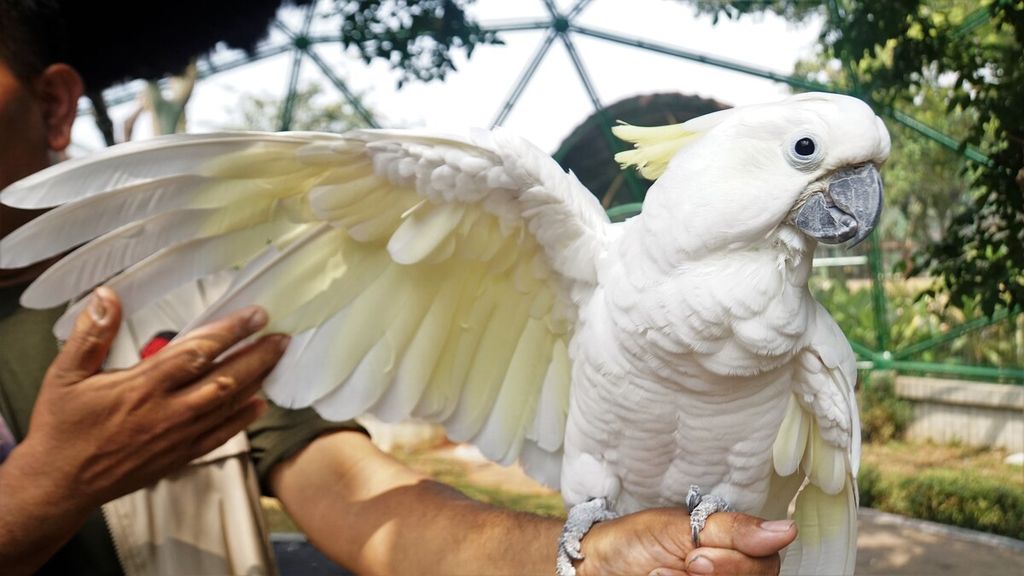 JAKARTA, KOMPAS - After three months of revitalization, the Bird Park in Taman Mini Indonesia Indah, Jakarta, will soon be open to the public on August 17, 2023, in conjunction with the 78th Anniversary of the Republic of Indonesia. The park, founded in 1975, has transformed into a more well-maintained facility with a more diverse collection of birds that supports the conservation process of animals and also serves as an educational resource for the community.
Editor:
ALOYSIUS BUDI KURNIAWAN