›
English
›
Guarding the Conservation of...
Guarding the Conservation of Bontosua Island Corals
As many as 50 divers from 17 organizations and communities participated in the restoration of coral reefs in the waters of Bontosua Island, South Sulawesi.
This article has been translated using AI.
The following article was translated using both Microsoft Azure Open AI and Google Translation AI.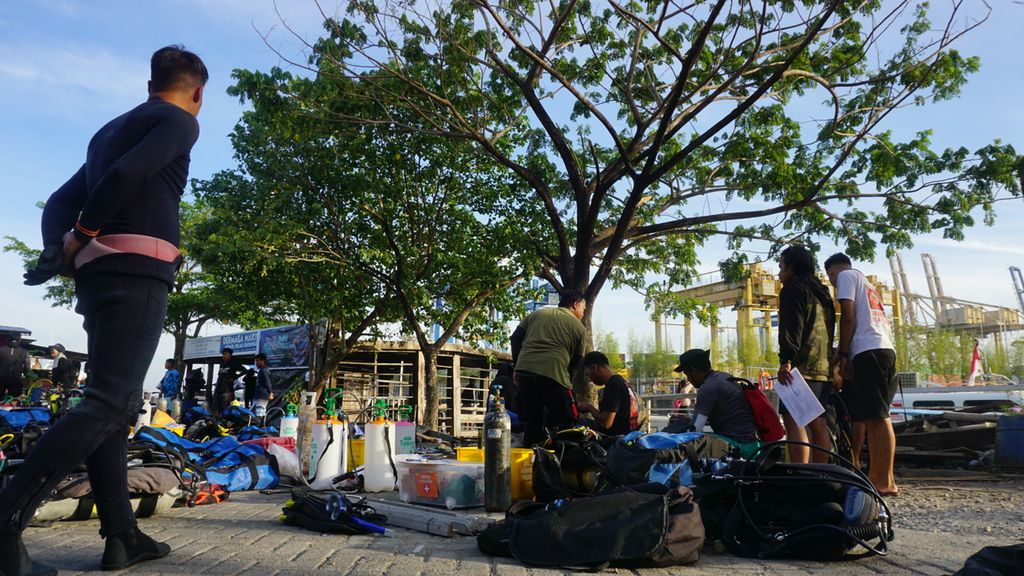 The sun wasn't too hot yet, but the atmosphere at Marina Pier, Makassar, South Sulawesi, Tuesday (11/7/2023), was already bustling with the presence and activity of divers. Some of them are busy preparing diving equipment such as fins, snorkels, regulators and air tanks. Others were seen listening carefully to instructions from the team leader before diving.
They are participants in the 2023 Big Build program by PT Mars Symbioscience Indonesia to restore coral reefs at five points in the waters of Bontosua Island, Pangkajene and Kepulauan District (Pangkep), South Sulawesi. A total of 50 divers from 17 organizations and communities are involved in this program.
Prior to heading to the location, the divers were divided into five teams, each consisting of 9-10 people. Each team was distinguished based on the name of the ship that carried them, namely Garuda, Evolution, Nemo Panjang, Morning Star, and Joyful.
The team selected the type of coral used in reef stars with the ability to grow and develop quickly.
After traveling in the sea with relatively calm waves for 45 minutes, the group of divers and the team from The Big Build 2023 program arrived on the coast of Bontosua Island. There, they have been welcomed by dozens of local people who will help make 2,000 nets of reef stars, hexagonal sand-coated steel structures with a total of 30,000 coral fragments attached to the nets.
With the help of the community, including women's groups, the process of making 2,000 reef stars can be completed in only about 45 minutes. Reef stars which will later become a place for coral to grow are then brought to the ship by divers to be planted on the seabed of Bontosua Island waters covering an area of ​​2,500 square meters.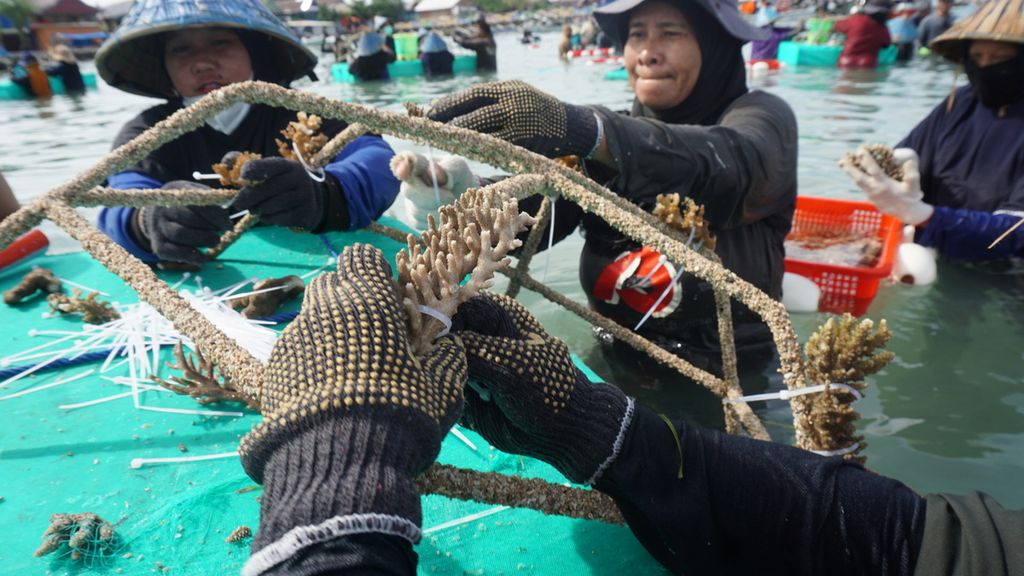 Pariama Hutasoit is one of the female divers from the Coastal and Marine Biodiversity Foundation (Bali Blue Harmony) who participated in the program. For about two hours, Pariama and eight other divers took turns going down to the bottom of the water to place, plant and assemble the existing nets of reef stars.
The process of placing reef stars is not done directly by all divers. There are divers on board to keep reef stars wet in order to increase survival and reduce stress levels of the reef animals.
In addition, there are also divers whose job is to carry reef stars from the ship to the bottom of the waters. Other divers working on the bottom of the water will receive the reef stars and then place them until they are finally assembled together.
Also read: The Right Method Determines the Success of Coral Reef Restoration
Overall, Pariama admitted that the diving process went smoothly. However, he faced several challenges due to the presence of rocks and live coral in the diving area. This condition requires him and other divers to carefully plant and avoid damaging the live coral.
All stages of the restoration process, from preparation to diving, were carried out by Pariama voluntarily and happily. In fact, she and other divers often joked around to relieve fatigue and the scorching heat while in the middle of the sea.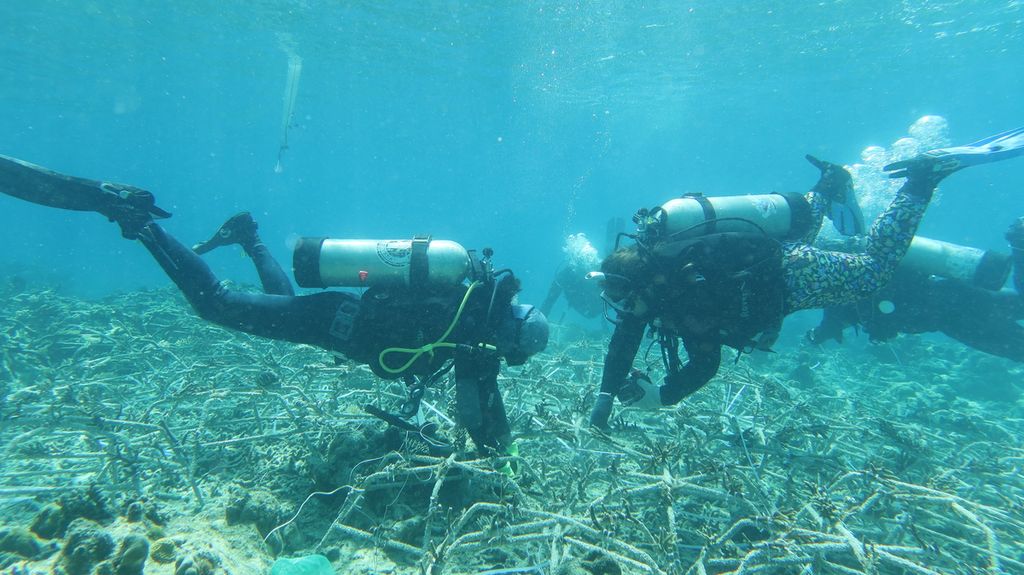 "So, this activity must be accompanied by love so that restoration efforts are done wholeheartedly and without burden. I have fallen in love with coral reefs and restoration is one act of conservation effort. This restoration effort must be carried out because coral reef destruction is faster than its natural growth," he said.
Community engagement
The efforts in restoring coral reefs in the waters of Bontosua Island also involve the participation of the community. In recent years, the Bontosua community has realized the importance of restoring and preserving coral reefs, one of which is by implementing an environmentally-friendly fishing system.
"In the past, there were many damaged corals, but after coral planting, the condition has improved. Around 1980, there were practices of fishing with bombs. However, that has been banned and now we catch fish with nets or fishing rods," said Tahir (53), a native of Bontosua who participated in the restoration activities."
Tahir and dozens of Bontosua residents began to get involved in coral reef restoration activities after a partnership with PT Mars Symbioscience Indonesia. They are given understanding and taught how to make nets of reef stars as places that will support natural coral growth and sustainable recovery.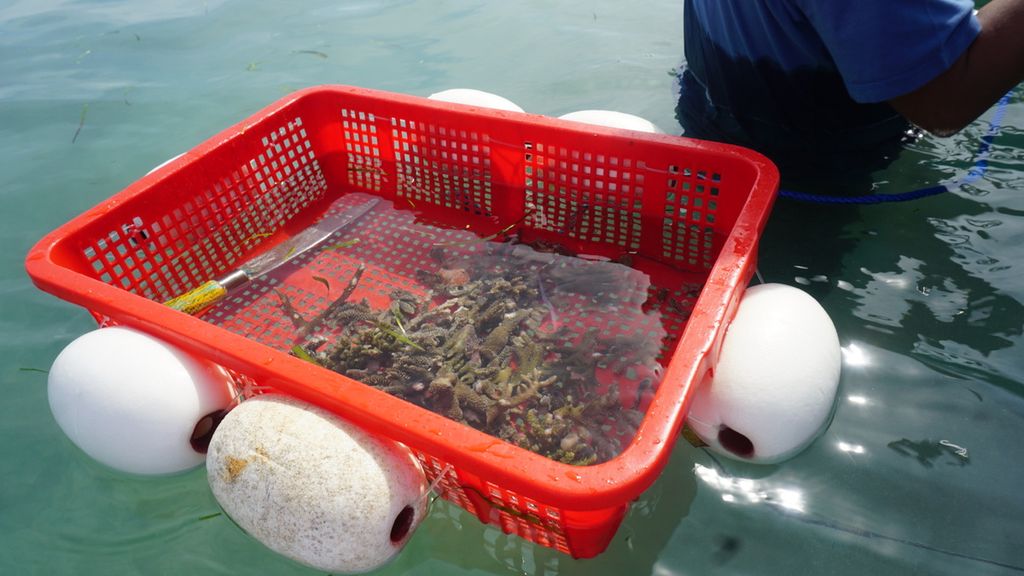 One reef stars can be made by three to four people with a processing time of around 5-10 minutes. Each reef star is fitted with 15 coral fragments which are tied together using two cable ties (cable ties) attached at each end. The rest of the cable tie is then cut off and a few millimeters are left to make the assembly process easier.
The majority of the type of coral fragment used is Acropora and it must be ensured that it is always wet or exposed to sea water to increase survival. This is what makes the process of making reef stars carried out directly in the waters of Bontosua Island.
Type of coral
Marine Program Officer Mars Sustainable Solutions (MSS) Mochyudho Eka Prasetya said the team chose the type of coral used in reef stars with the ability to grow and develop quickly. Development will be combined with other methods once the reef has grown and formed a mound.
"The seedlings that are taken must also be at the same depth. For example, if we will plant coral at a depth of four meters, then the seedlings taken must also be from a depth of four meters. The seedlings taken are also not species that are dead or infected with diseases," he said.
Yudho emphasized that The Big Build 2023 program does not only aim to install reef stars, but also to carry out maintenance. This treatment process is carried out in the first two weeks after reef stars are installed. If treatment is not carried out, it will cause algae buildup to invade coral fragments in reef stars.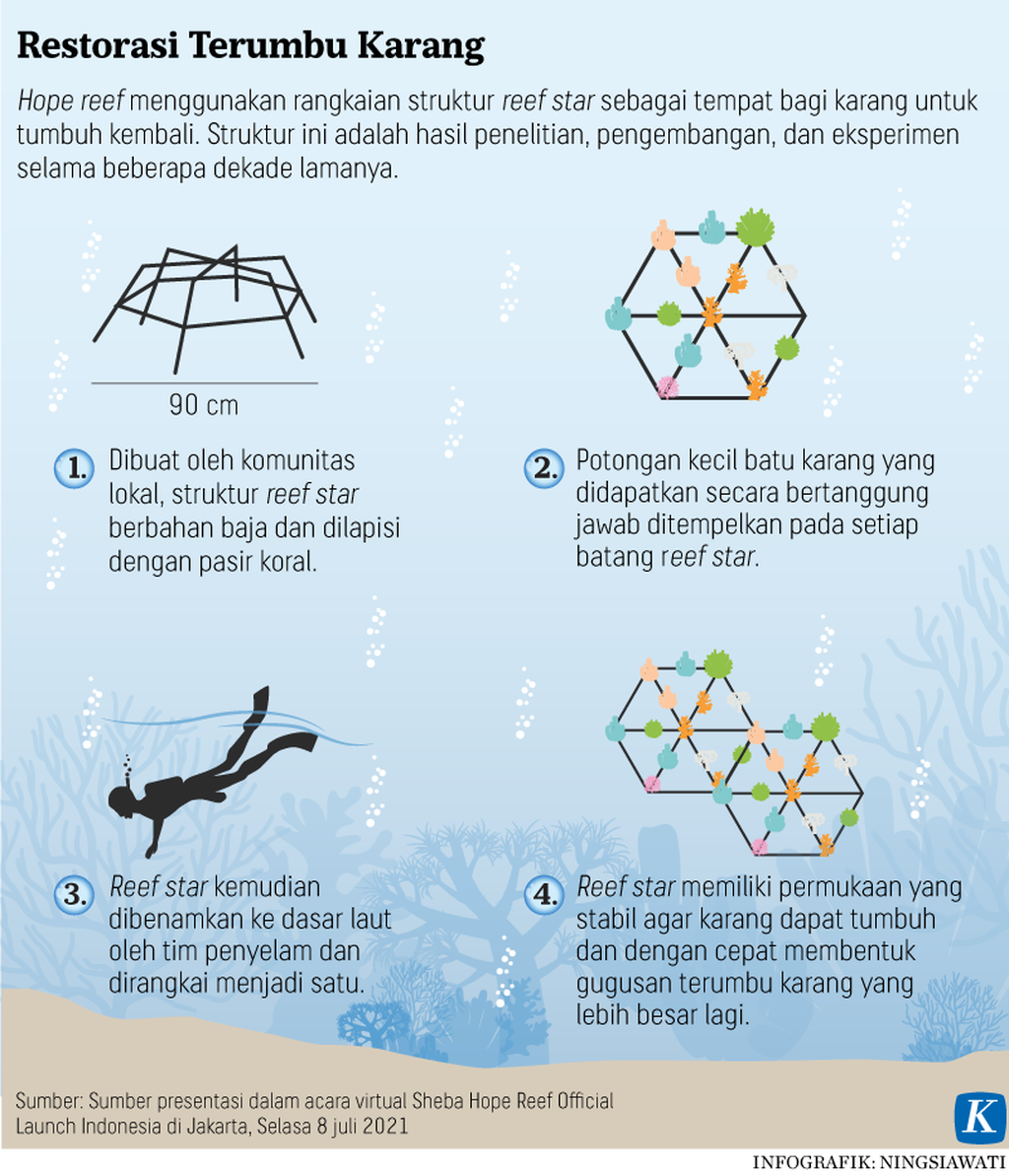 "Treatment is then carried out again for four weeks, eight weeks, and three to four month circulation. If you can see that corals in reef stars are already attached and in good condition, this means that the fragments are able to stand on their own. Then after that let nature follow up," he said.
Also read: Coral Reef Rehabilitation Needs to Continue
Based on monitoring within 28 months, the installation of reef stars nets has increased the growth of coral reefs from the previous 2 percent to 70 percent. The fish population is still in the recovery stage and has increased by 175 percent or is producing more than 25,000 fish per hectare. The number of fish species present on coral reefs has also increased by 10 percent over the same time period.
The Big Build activity by Mars is expected to support the Indonesian government's efforts to restore coral reefs in Indonesia. This also answers the issues and problems regarding coral reef rehabilitation techniques that are suitable for Indonesian waters conditions and increase human resource capacity.
Also read: Explore Coral Reefs Kompas