›
English
›
Biotechnology Seeds Increase...
Biotechnology Seeds Increase National Corn Production
Bayer launched biotechnology corn seeds in Dompu, West Nusa Tenggara. The presence of these corn seeds contributes to the availability of superior varieties of seeds, as well as being able to increase national corn production.
This article has been translated using AI.
The following article was translated using both Microsoft Azure Open AI and Google Translation AI.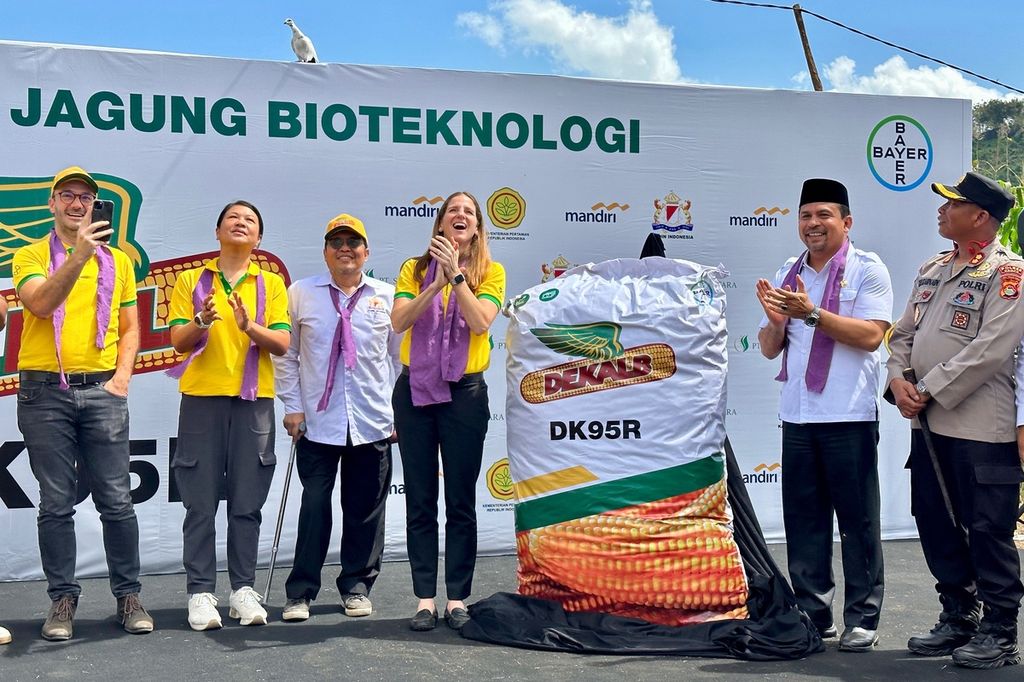 DOMPU, KOMPAS - Biotechnology seeds will be relied upon to increase national corn production. The hope is that the use of these seeds can improve productivity, efficiency, and farmers' welfare.
That was stated by the Coordinator of the Assessment and Variety Dissemination Subgroup of the Seed Directorate of the Directorate General of Food Crops of the Ministry of Agriculture, Andi M Saleh. He conveyed this in the launching of the DEKALB DK95R biotechnology seeds from Bayer in Banggo Village, Manggalewa District, Dompu Regency, West Nusa Tenggara, on Wednesday (26/7/2023).
In the event, present were Bayer Crop Science Country Cluster Head for Southeast Asia & Pakistan Stacy Markovich and Regent of Dompu Kader Jaelani.
In addition, Head of Food Crop Department of NTB Agriculture and Plantation Office, Mirza Amir Hamzah, Chairman of the Permanent Committee for the Development of the Food Industry of the Indonesian Chamber of Commerce and Industry, Hermanto Siregar, as well as corn farmers from NTB and NTT were also present.
"Seeds are the main component that significantly contributes dominantly in increasing plant production and productivity," said Andi.
Also read: Corn Haze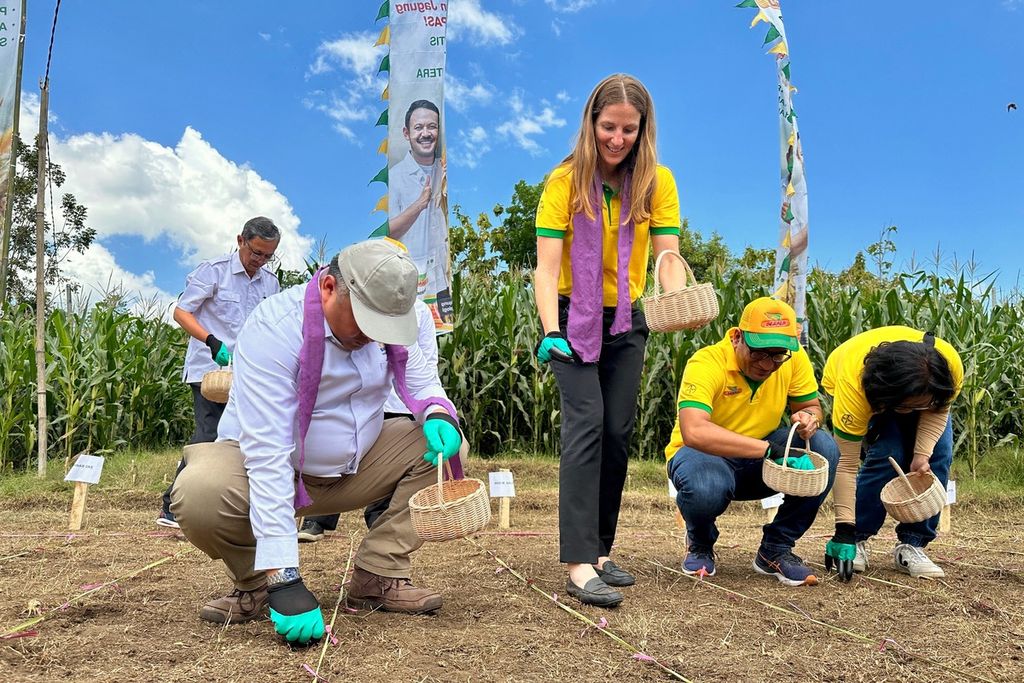 Andi explained that based on the data on the land area for planting in the Strategic Food Data Collection Information System of the Directorate General of Food Crops and the production data from the Central Statistics Agency, the corn production in Indonesia in 2022 will reach 25.18 million tons of dry kernels. He said that the amount has increased compared to the 2021 production of 23.04 million tons of dry kernels.
According to him, the success in increasing corn production was contributed by the use of superior variety seeds. The realization of certified corn seed usage in 2022 reached 73.59 percent. Compared to 2021, it grew by 1.96 percent, from 72.17 percent.
Therefore, according to Andi, the government will continue to push for an increase in the use of superior variety seeds. "Both by increasing the distribution of seeds through free markets or aid," he said.
He stated that on average, the realization of national hybrid corn seed assistance for the past three years from the National Income and Expenditure Budget (APBN) covered an area of 491,604 hectares, while from provincial assistance tasks covering an area of 581,298 hectares.
Specifically for NTB, it was explained that the realization of hybrid corn seed assistance for the last three years from the APBN covers an area of 43,290 hectares and the provincial assistance task covers an area of 24,049 hectares.
Also read: Corn in the Middle of Two Fungus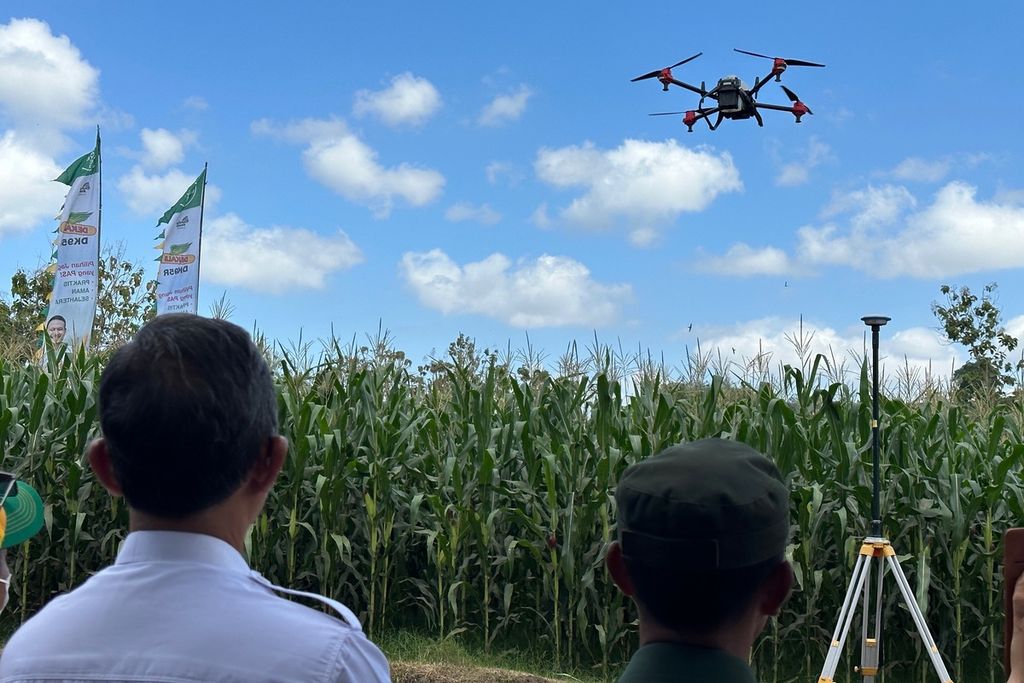 Biotechnology seeds
Andi explained that the government is continuously pushing for the development of new varieties both through hybrid technology and biotechnology. Up until now, 317 hybrid corn varieties and eight genetically engineered hybrid corn varieties have been released.
Genetic engineering, he said, opens up wide opportunities for breeders to access new genes from exotic and diverse sources to be incorporated into superior varieties or hybrids.
Considering that these varieties are the result of high-technology engineering with large funding, the government continues to encourage the private sector to develop them. Including, among others, what Bayer did through the DEKALB DK95R biotechnology.
See also : Sweet Corn Harvesting Period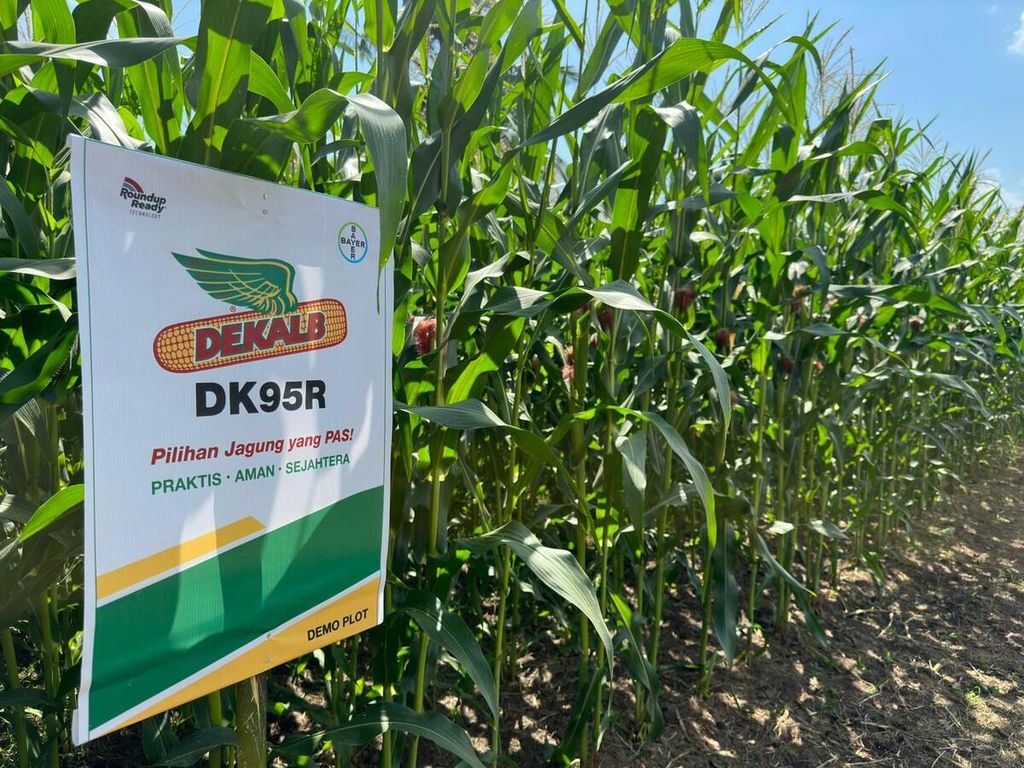 "We hope that the commercialization of biotechnology maize seeds from Bayer Indonesia will have a real impact on the availability of seeds, especially maize, and the increase in national maize production," said Andi.
In 2022, Bayer Indonesia and the Directorate General of Food Crops of the Ministry of Agriculture signed a cooperation agreement to accelerate the adoption of biotechnological corn seeds.
That includes facilitating access and dissemination of the technology through a community-based agricultural business ecosystem called the Better Life Farming program. The aim of the program is to enhance farmers' productivity, efficiency, and well-being.
Bayer Crop Science Country Cluster Head for Southeast Asia & Pakistan, Stacy Markovich, stated that Bayer is committed to bringing innovation or new technology to improve the welfare of farmers in Indonesia.
Compared to conventional corn seeds, DK95R contains roundup ready properties which are tolerant or safe to glyphosate or the active ingredients in roundup herbicides. So, when spraying weeds, the corn plants with DK95R seeds are not damaged.
Also read: NTT Harvests Corn with a Productivity of 6 Tons Per Hectare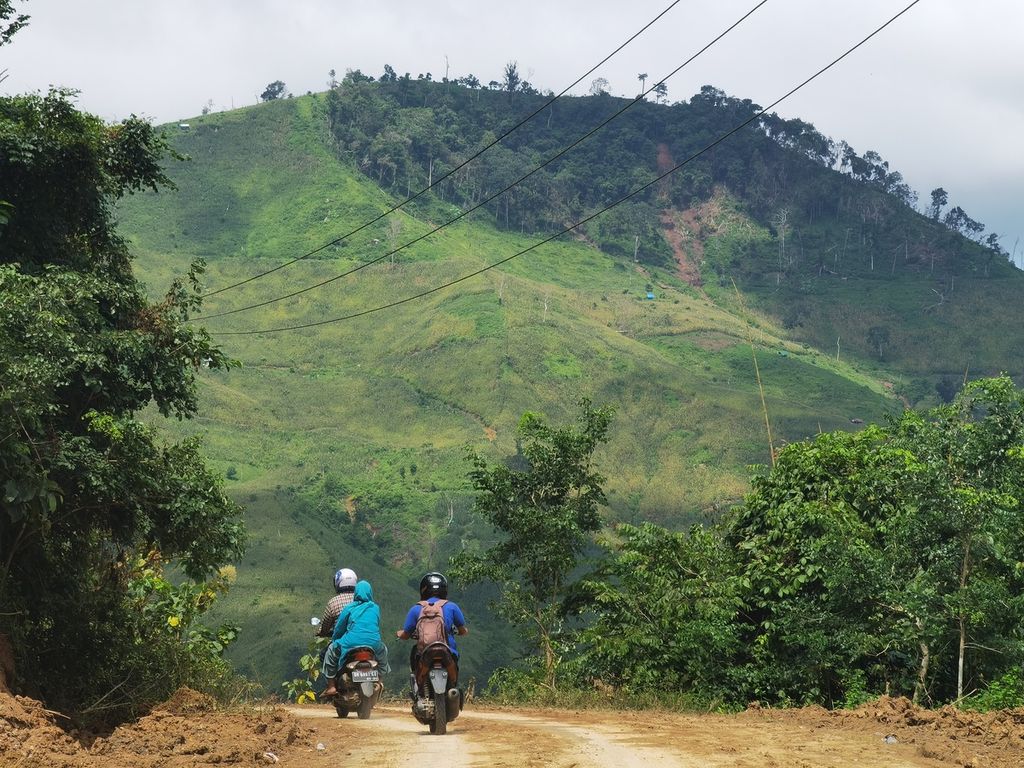 The character promotes efficiency. According to Stacy, the results of the trial they conducted in five provinces last season showed that farmers who use DK95R have the potential to increase their yields by up to 30 percent compared to conventional practices.
"This increase in income was obtained from a combination of higher yields and reduced input costs," he said.
Hamzanwadi (38), a farmer from the Kesaming Masam Farmer Group in Labuan Kuris Village, Lape District, said biotechnology seeds not only offer high potential yields, but also enable farmers to reduce production costs.
The increase, he said, was due to many efficiencies. For example, the DK95R seed character makes him and other farmers only need one effort to spray or control weeds instead of three times as before. Fertilizer can also be optimally absorbed.
See also : Corn harvest in Dompu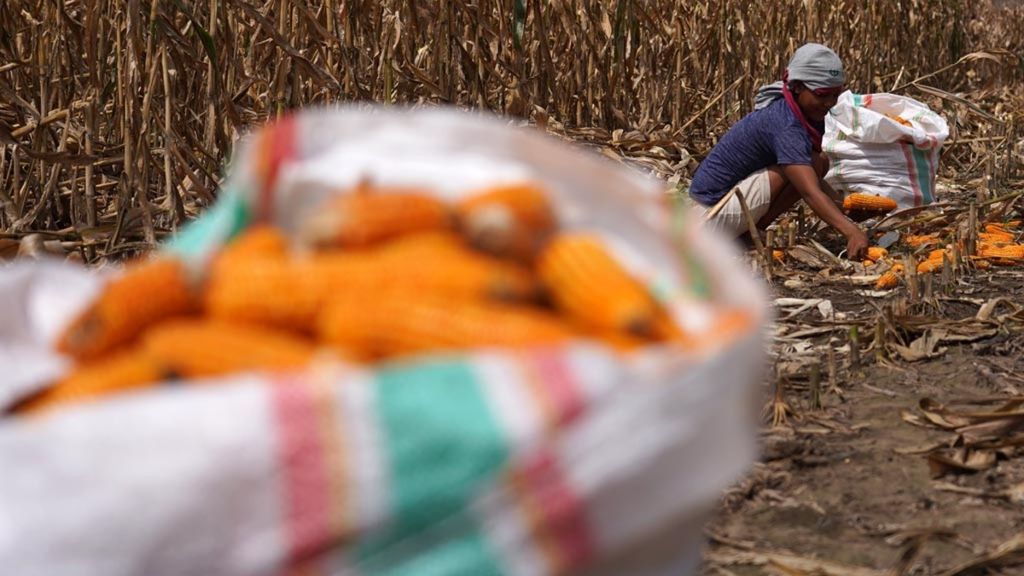 "This seed is resistant to herbicides that have been poisonous not only to weeds but also to corn itself. If exposed to herbicides, corn can also die. However, with DK95R, the plant is safe," he said.
Hermanto Siregar added that there is a significant gap between the supply and demand of corn in Indonesia. Therefore, the seed industry must take the initiative to address this issue.
Hermanto said that his party appreciated Bayer's step in taking part by presenting biotechnology seeds. Including establishing a closed-loop business model with Seger Agro Nusantara, a buyer of corn harvested by farmers. That way, in the end the farmers and all partners in the corn value chain will benefit.
Regent of Dompu, Kader Jaelani said that the people of Dompu have always wanted to expand their land by venturing into the forest to increase production. This has the potential to cause natural disasters, such as landslides and floods.
"However, with this product, even if we have only 1 hectare of land, we can increase the yield that we achieve," said Kader.
Regarding this matter, Stacy asserted that they certainly do not want to continue the land expansion. This will lead to continuous development.
"According to him, the next product, including, can provide even higher production results without losing the advantages of the previous varieties," he said.
Editor:
CORNELIUS HELMY HERLAMBANG