Residents Urged to Buy Officially Certified Healthy Sacrificial Animals
There are three animal diseases to watch out for, namely anthrax, infectious skin disease, and foot and mouth disease (FMD). Prospective buyers must carefully examine sacrificial animals that are certified free of disease.
The following article was translated using both Microsoft Azure Open AI and Google Translation AI.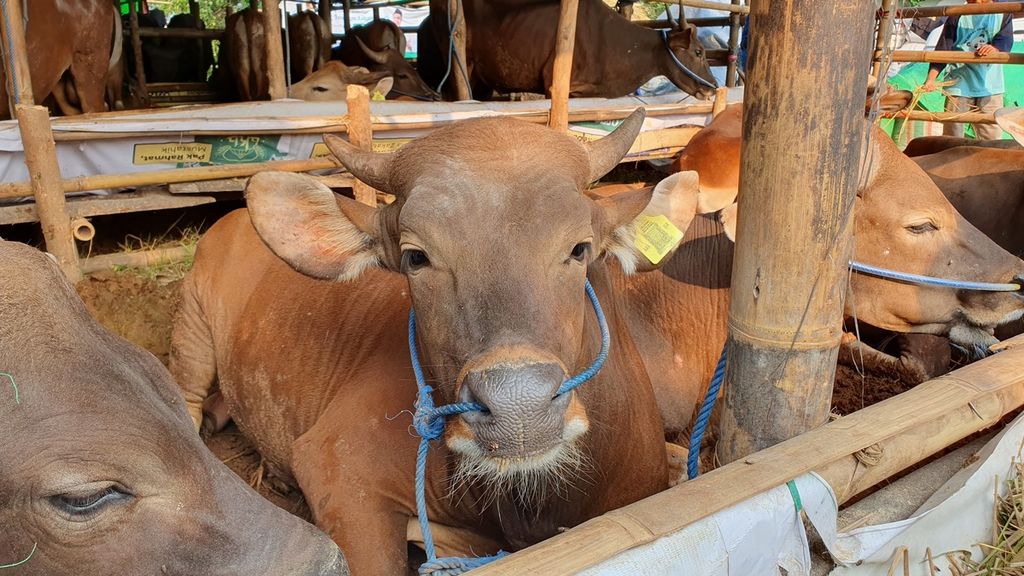 JAKARTA, KOMPAS - Sellers of sacrificial animals from several regions have started setting up stalls in the DKI Jakarta area two weeks before the celebration of Eid al-Adha 1444 Hijriah, which falls on Thursday, June 29, 2023. The Jakarta Food, Maritime, and Agriculture Agency (KPKP) is actively conducting inspections to ensure that the sacrificial animals being sold are healthy and suitable for sacrifice. Prospective buyers are advised to carefully examine the sacrificial animals by checking their disease-free certificates.