Apeksi's Anniversary: Demographic Bonus Challenge Towards 2045
Demographic bonuses are not automatically obtained but through human development efforts. Collaboration between city leaders needs to be built to accelerate the achievement of Indonesia Gold 2045.
This article has been translated using AI.
By
IRMA TAMBUNAN, NIKSON SINAGA
The following article was translated using both Microsoft Azure Open AI and Google Translation AI.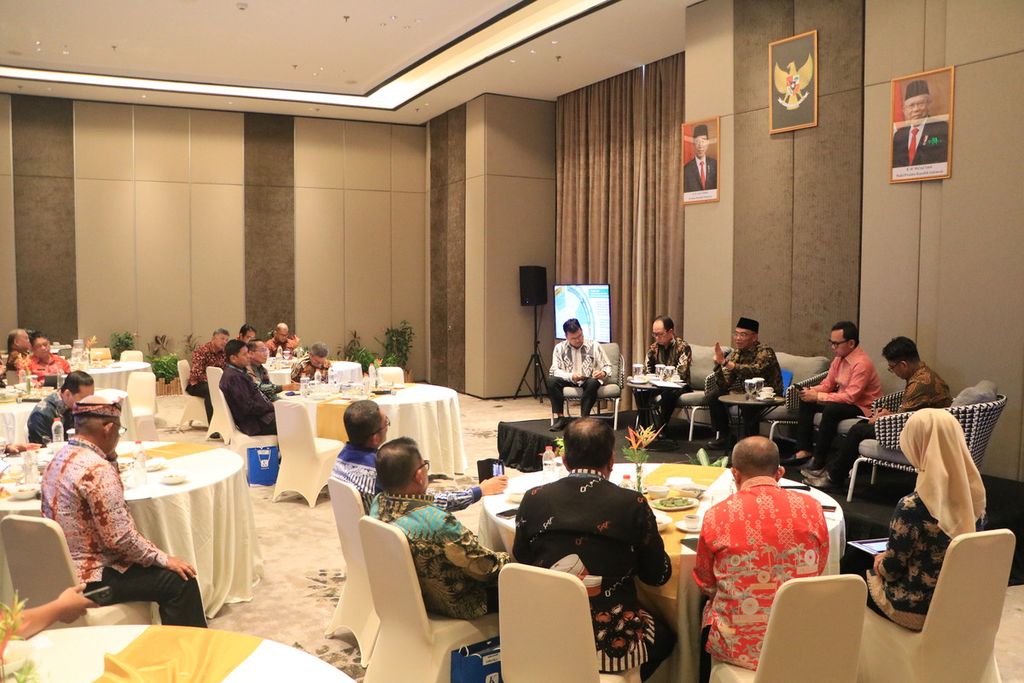 PALEMBANG, KOMPAS - Indonesia is facing a great challenge in maximizing demographic bonuses. Various strategies need to be developed in order to foster productive young generations that can boost Indonesia's achievement to become a golden Indonesia by 2045.
Minister Coordinator for Human Development and Culture, Muhadjir Effendy, stated that the young generation is expected to be the main driving force for the progress of the nation. In 2022, the population of those aged 16-30 is estimated to reach 65.8 million or 24 percent of the total population.
The large number needs to be managed in order to achieve the demographic bonus towards Indonesia's Golden Generation in 2045. Human development is a priority in order to achieve a superior and cultured young generation, as well as mastery of science and technology.
"The key to maximizing demographic bonuses is by increasing human resource competencies and providing job opportunities," he said during the discussion "City Leadership Anticipating 2045" at the Kompas Collaboration Forum-City Leaders Community #APEKSInergi, in Palembang, on Wednesday (7/6/2023)."
Also read: KCF Apeksi Brings a Number of Regional Issues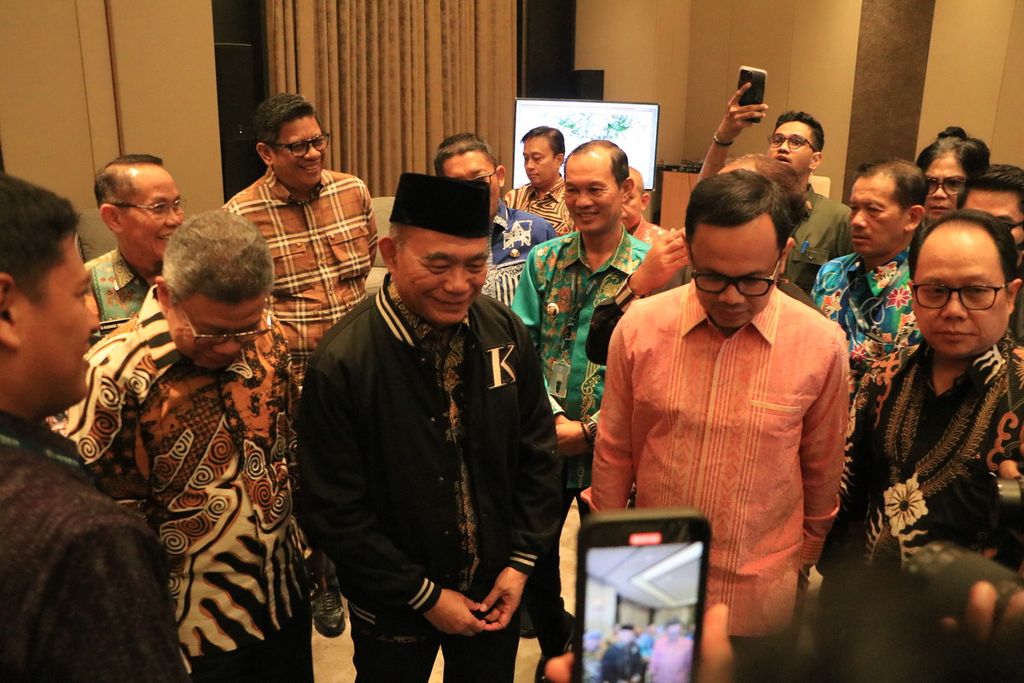 The event was hosted by Kompas/Kompas.id Daily Editor in Chief, Sutta Dharmasaputra, and was attended by a number of mayors and deputy mayors, including the Chairman of the Association of Indonesian City Governments (Apeksi), Bogor Mayor Bima Arya Sugiarto, Mayors of Palembang, Jambi, Padang, Parepare, Bandar Lampung, Solok, Kediri, Gorontalo, Mojokerto, Lubuk Linggau, Blitar, Bontang, Pangkalpinang, Acting Mayor of Tebing Tinggi, and Deputy Mayor of Tarakan, Samarinda, Semarang, Bima.
Muhadjir emphasizes that the demographic bonus is not automatically obtained but requires efforts through human development priorities. This starts from the pregnant mother, child growth and development, early childhood education, and also during the preparation of education and vocational training.
At the secondary education level, Muhadjir still sees that the education system is not yet optimal in shaping characters that are ready to enter the workforce. "Our vocational high schools are three years long and not prepared enough to produce a workforce, let alone entrepreneurs. Automotive vocational students may be smart, but they lack the ability to think about work," he said.
The number of high school graduates increases by 3 million people per year, but only 1.3 million continue their studies to college. This means that 1.7 million others need employment opportunities. Currently, out of 156 million people in the workforce, 7 million are unemployed.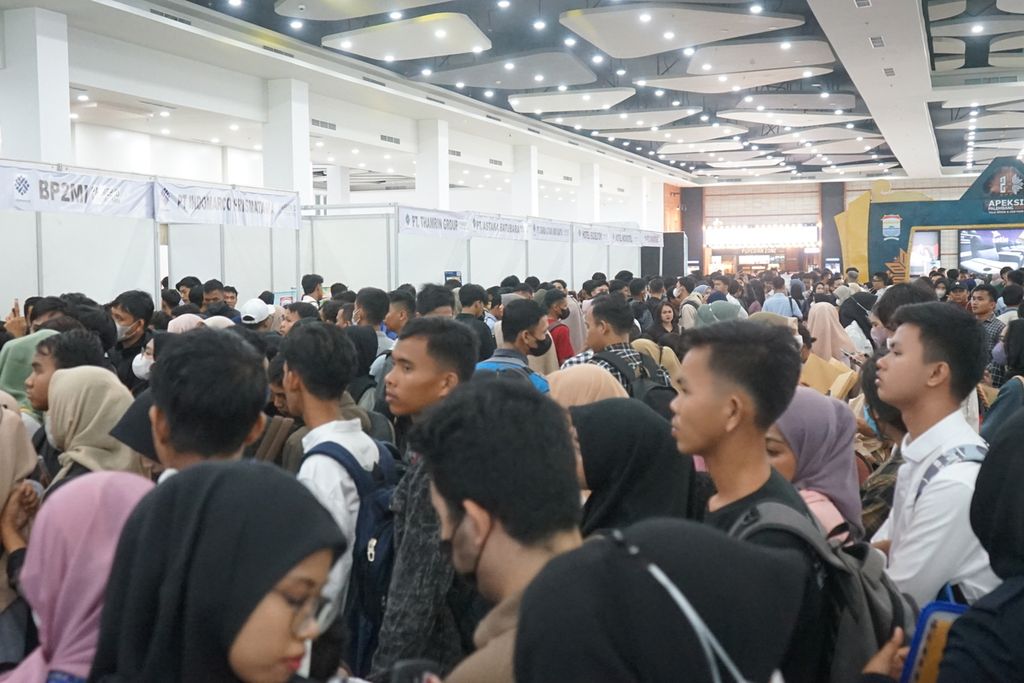 The peak of the demographic bonus will occur in 2030. After that, the population will enter an aging condition. "So in 2045, we cannot imagine that there will still be a demographic bonus. The population will already be aging," he added.
He emphasized not to fail in creating a productive young generation. If not, what will happen is not a demographic bonus but a demographic disaster.
One of the things the government is concentrating on is reducing the stunting rate. He is optimistic that the target of stunting is 14 percent in 2024, and will continue to fall below 10 percent in 2030. Stunting and extreme poverty coincide with each other. The number of poor families is known to be 5 million. As much as 60 percent coincide with stunting. "So overcoming poverty is the same as overcoming stunting," he added.
In a video recording, the Minister of Education, Culture, Research, and Technology, Nadiem Makarim, expressed his appreciation for the commitment of local governments in pushing for the implementation of independent education. The commitment of the local government is the key to the success of transforming education and producing a generation that is ready and brave to become the nation's future leaders. Regions must be prepared and brave to answer the challenges.
"Future city leaders must be young generations who have the ability to solve problems and strong characters to face the challenges of future leadership."
"On one hand, the city is a center of progress, but on the other hand, the city has its own dynamics related to social and economic sectors. The city's future leaders must be young generations who have the ability to solve problems and have strong characters to face the challenges of future leadership."
The Regional Desk Head, Wahyu Haryo, stated that Indonesia is facing several major problems. The accumulation of waste collected from 194 regencies and cities reaches 19 million tons per year. Around 33 percent of it is not managed.
Also read: Managing Plastic Waste Saves Biodiversity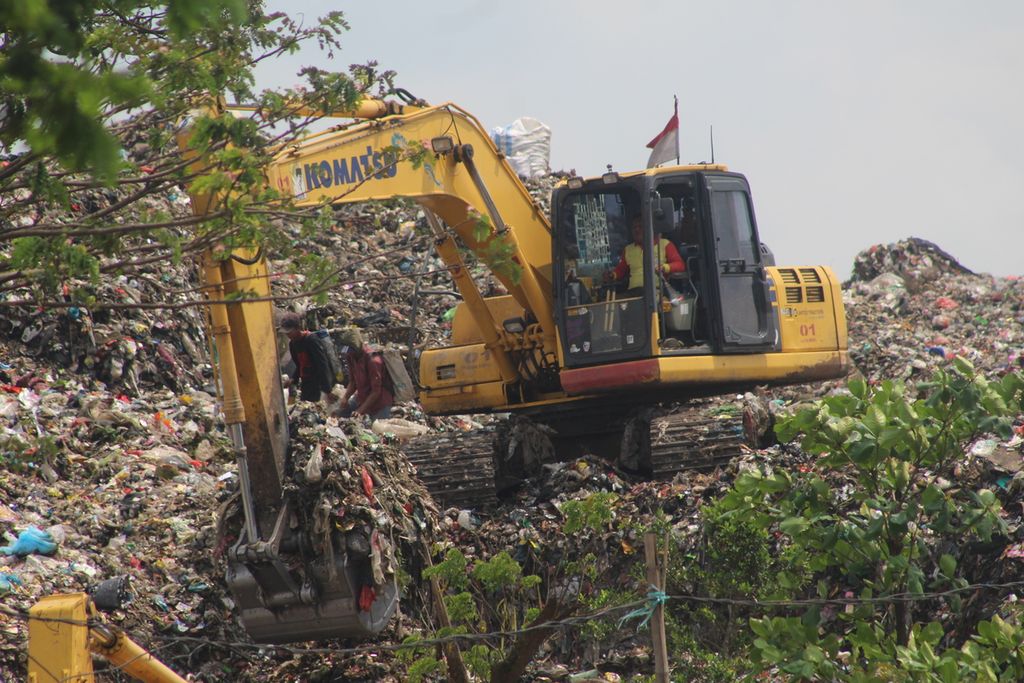 The number of poor population in September 2022 reached 26.36 million. Disabilities reached 28.05 million people, and 15.5 million teenagers experienced mental health problems.
On the other hand, it was also found that young people in several regions were able to bring about change and solutions to various problems. Some of them were selected for Ashoka Young Changemaker 2023.
Deputy General Manager of Research and Development at Kompas, BE Satrio, said that there will be an increase in the working age population in 2021 with an average increase of 1.43 percent in each region. The highest number of working age population is in the cities of Surabaya, Tangerang, Semarang, Palembang and Makassar.
Meanwhile, the highest increase in the working-age population in 2021 occurred in Denpasar city, namely 2.3 percent. This increase is equivalent to the addition of 17,883 new working-age residents in 2021. The lowest number of working-age population is in Blitar city, Pangkal Pinang, Batu city, Singkawang, Tarakan, and Gorontalo with a population of less than 200,000 people.
Also read: Strengthen Strategies to Overcome Threats of Increasing Unemployment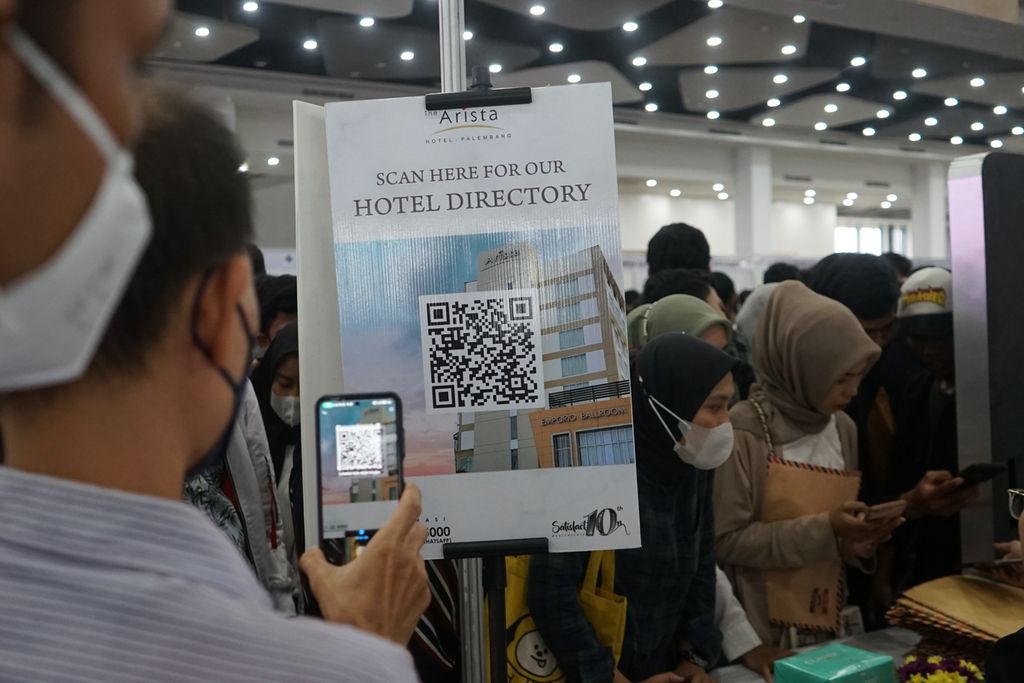 The Kompas Research and Development Opinion Poll which took place April 26-29 2023 with 502 respondents found that 70.9 percent had difficulty finding work in their area of origin. The biggest difficulties were complained of by graduates of secondary education and the middle economic category.
Generally, job seekers who have difficulty finding work are caused by their skills not matching the company's requirements, the qualifications demanded are too high, the available job opportunities are limited, and competition in finding work is too tight.
Sutta mentioned that several cities are known to have made efforts to develop their people with inspiring programs, but they are not well known. Therefore, collaboration needs to be built to achieve Indonesia Emas.
Arya Bima stated that discussions regarding Indonesia Emas targets have been conducted extensively. Various achievements are targeted concerning the development of green economics, tourism industry, and cultural preservation. The current challenge is how to prepare the younger generation to have excellent competencies.
Also read: Strengthen Character Education Towards Indonesia Gold 2045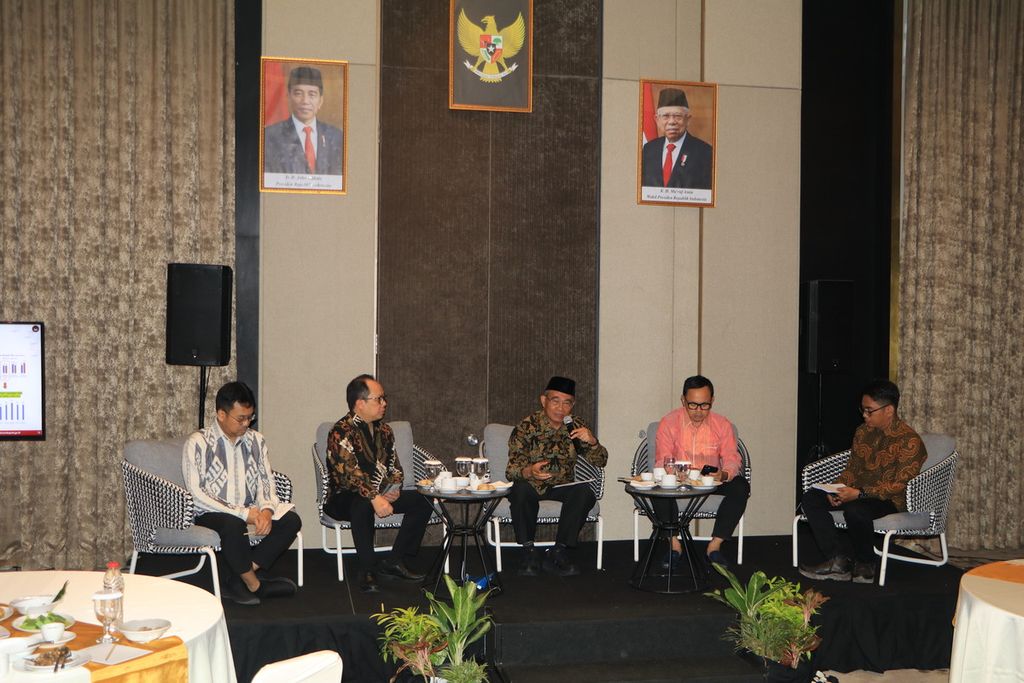 The Mayor of Palembang, Harnojoyo, agrees that human development should start from the first 1,000 days of life. Furthermore, to create a diligent young generation, it is necessary to encourage it from the elementary education level.
The Mayor of Makassar, M Ramdhan Pomanto, has reminded that cities should not be left to struggle alone. Moreover, Makassar as an urban city, always welcomes many migrants. New job opportunities need to be built in other regions, so that the migration flow does not accumulate in Makassar.
As for Pare-pare Mayor Taufan Pawe, he also added that the central government should better understand the needs of the region. He gave the example of Pare-pare, which is known as the birthplace of Indonesia's 3rd president, BJ Habibie. Pare-pare aims to embody the sincerity of Ainun-Habibie's love story and also wants to use the figure of BJ Habibie as a magnet. One way to achieve this is by building the BJ Habibie Institute of Technology.
Jambi Mayor Syarif Fasha reminded the government to have the same measurement of stunting. Differences in measurement methods that are still being applied at the Ministry of Health and BKKBN because it hinders the running of the stunting alleviation program in the regions.
Also read: Vice President: Needs Strategic Intervention to Reach the Target of Reducing Tengkes
Editor:
AUFRIDA WISMI WARASTRI