›
English
›
Jonathan Hamilton, Equality of...
Jonathan Hamilton, Equality of the Ball Field
Instilling awareness about gender equality to end violence is easiest to do outdoors. For Jonathan Hamilton, that place is on the ball field.
This article has been translated using AI.
The following article was translated using both Microsoft Azure Open AI and Google Translation AI.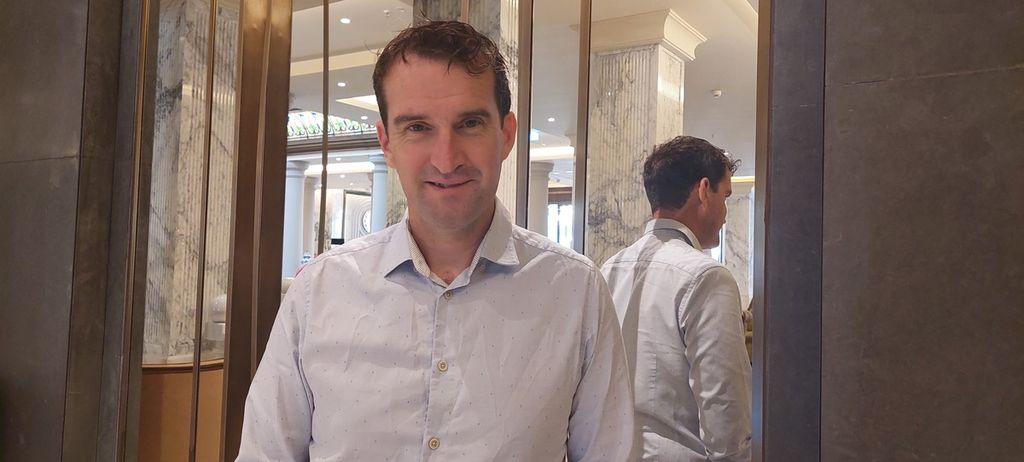 The earthquake and tsunami in Aceh in 2004 brought a young Jonathan Hamilton from England to Indonesia. It was only for two weeks then. A short time, but it became the beginning of Jon's emotional and mental attachment to Indonesia.
"I simply played soccer with refugee children. We can provide them with tents, food, or medicine, but if we can also play soccer with them, we can make them happy again," he said that morning, on Thursday (25/5/2023), in Berlin, Germany."
In Aceh, he first saw that football was not just about chasing trophies. When playing football, boys and girls become cheerful, competitive, and learn to create goals together. There is friendship and many positive feelings attached, including creating hope for disaster victims.
"From there, I became interested in using football to help people, especially children," said Jon.
Also read: Eradicating Sexual Violence with Football
On the evening of Wednesday (24/5/2023), Jonathan, who is familiarly called Jon, was announced as one of the 10 recipients of the Intercultural Innovation Hub (IIH) 2023 award in Berlin. IIH is a regular program initiated by the United Nations Alliance of Civilizations (UNAOC) and BMW Group since 2011.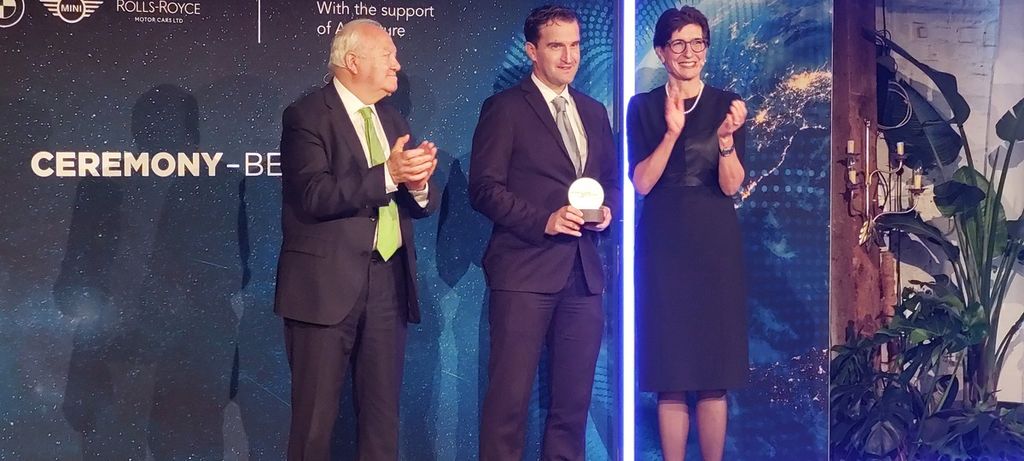 IIH has selected grassroots activities from around the world that are fighting for diversity, inclusion, gender equality, and environmental protection in line with United Nations policies and Sustainable Development Goals (SDGs). For IIH 2023, around 900 organizations/foundations will participate.
As the founder and CEO of Inspire Indonesia, Jon initiated and developed a soccer training program for underprivileged children since 2010. The program then developed to fight violence and sexual abuse, especially against children. and young women. Not in Aceh, his work began and grew in Parongpong, West Bandung Regency, West Java.
At anchor in Parongpong
After returning from Aceh, Jon continued his life by coaching football at a professional club in London and marrying Sophia.
"In London, the money (income) is good. But want to try different things, especially before having children. So then, in 2007, we made the decision to move to Indonesia," said Jon.
Also read: The Diversity of 190 Nations in the "Multicultural" City of Berlin
Jon initially pursued his career as a football coach at one of the clubs in division 2 until the top division. However, it did not satisfy his passion. In 2010, he returned to his original goal of living with football that contributes to the community.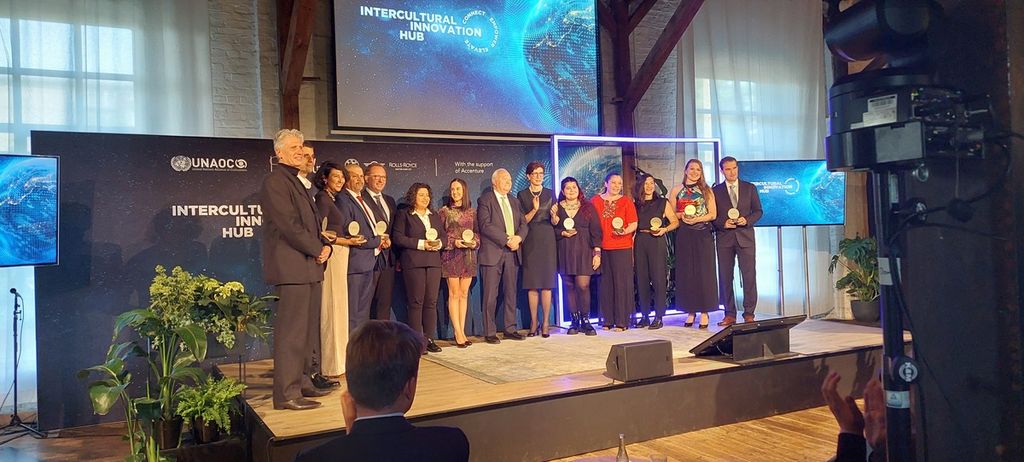 Why choose Bandung, especially Parongpong, to start its mission?
The Parongpong District in Figures 2020 from the Central Statistics Agency (BPS) shows that until 2014, there were no educational facilities from elementary school to university level there. Educational facilities have only been recorded to grow rapidly since 2018.
Education insecurity is correlated with low levels of well-being and low awareness regarding gender equality. From an area not far from the center of the country's progress, i.e. Jakarta and Bandung City, Parongpong, located in Graha Puspa Complex, Sersan Bajuri Road KM 4.5, is the right choice for Jon to establish Inspire Indonesia under the Football Plus Indonesia Foundation.
"We start with girls' football. We could say that we are among the first clubs for girls in Bandung. And we are pleased that our girls' team is among the best in West Java," said the man who speaks Indonesian fluently.
Read also: Coldplay Brings Jakarta Closer to Becoming a City of Music
From the investigation on its official website, Inspire has three main programs, namely Inspire Football Academy, Inspire Girls Academy, and Inspire Futsal Academy. Football training accepts children from the age of 3.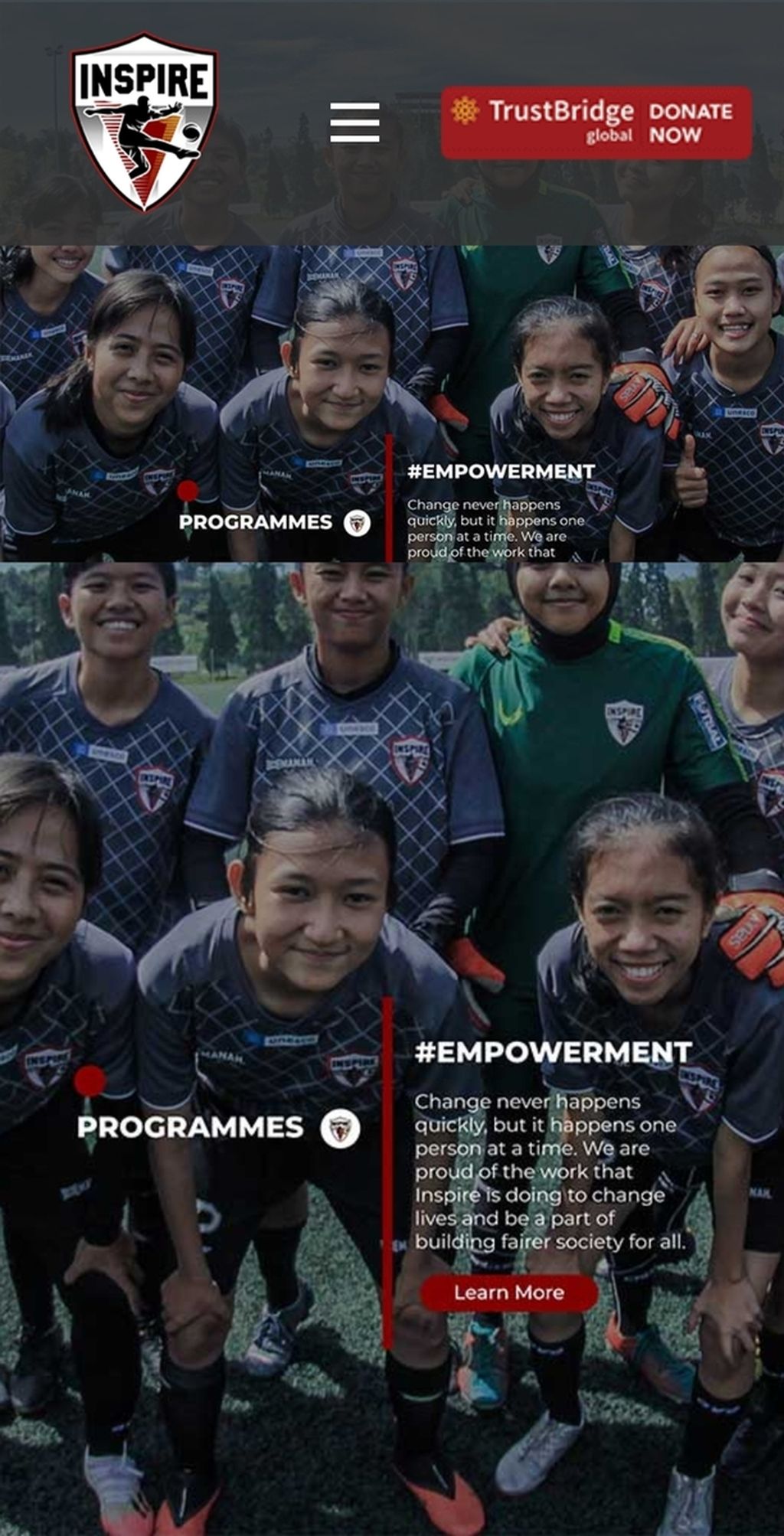 Football for girls and young women is available to challenge the local perception that football is only for boys. In the past 10 years, some girls from this academy have made it to the national football team, continued their education to higher levels, and pursued many other professions. They have become independent and empowered.
To maintain quality with low costs, which according to Jon is vastly different from other training centers, even free for those in need, Inspire is seeking support. Along the way, Inspire has partnered with many institutions, such as UNESCO, the US Embassy, the Dutch Embassy, football associations, football coaching organizations, other private parties, and many others. In addition to Bandung, Inspire is also present in Manado in North Sulawesi and Medan in North Sumatra.
Also read: Bad Behavior of Drivers, the Enemy of All Nations
In addition to soccer training, there is a Second Chance program. For example, in joining Second Chance in Manado, young inmates are trained in various skills, such as becoming a barista. When released from prison, they are accommodated to work at Second Chance Café or placed in other locations.
There is also a collaborative program to train football in local schools. The organization is equipped with special educational scholarships for members who have difficulties. In addition, Inspire has trained around 1,200 football coaches in 15 provinces in Indonesia.
The violence (including sexual violence) is committed by one's own parents, one's own partner.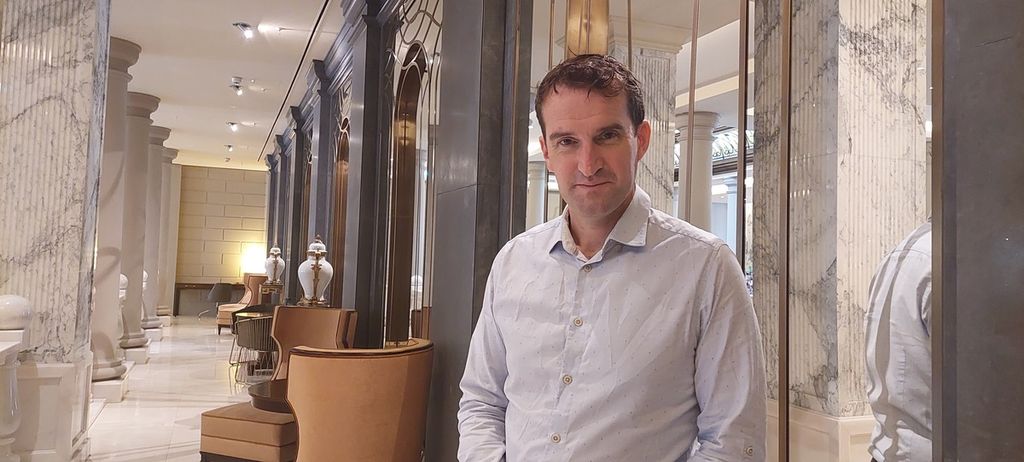 Sexual violence
Amidst his busy schedule, one day Jon received news about a female student who wanted to buy a firearm to protect herself. As he chatted with the young girl he was training, as well as with his female team member and his wife who is also a teacher, Jon was further shocked to learn that violence against women has become so commonplace.
"Violence (including sexual violence) is often committed by parents or even one's own partner," said Jon.
Jon recalled the 2017 United Nations (UN) report which stated that 26 percent of all women in Indonesia have been or are currently victims of violence. Mostly, the perpetrators were males and half of them were teenagers. He realized that the group of teenagers he regularly interacts with may include those who have been, are, or will become perpetrators or victims of violence.
Also read: Green City Shield against Hot Temperatures
Especially for women and girls, it is easy to detect the sense of insecurity that always haunts them in the field. "We can ask them, girls and boys. What decision makes you (girls or teenage girls) feel safe? The answer is avoiding going home late, making sure that friends or family know when taking a taxi, hiding hair in a helmet when riding a motorcycle so as not to look like a woman, and others. Meanwhile, boys do not have to do that," said Jon.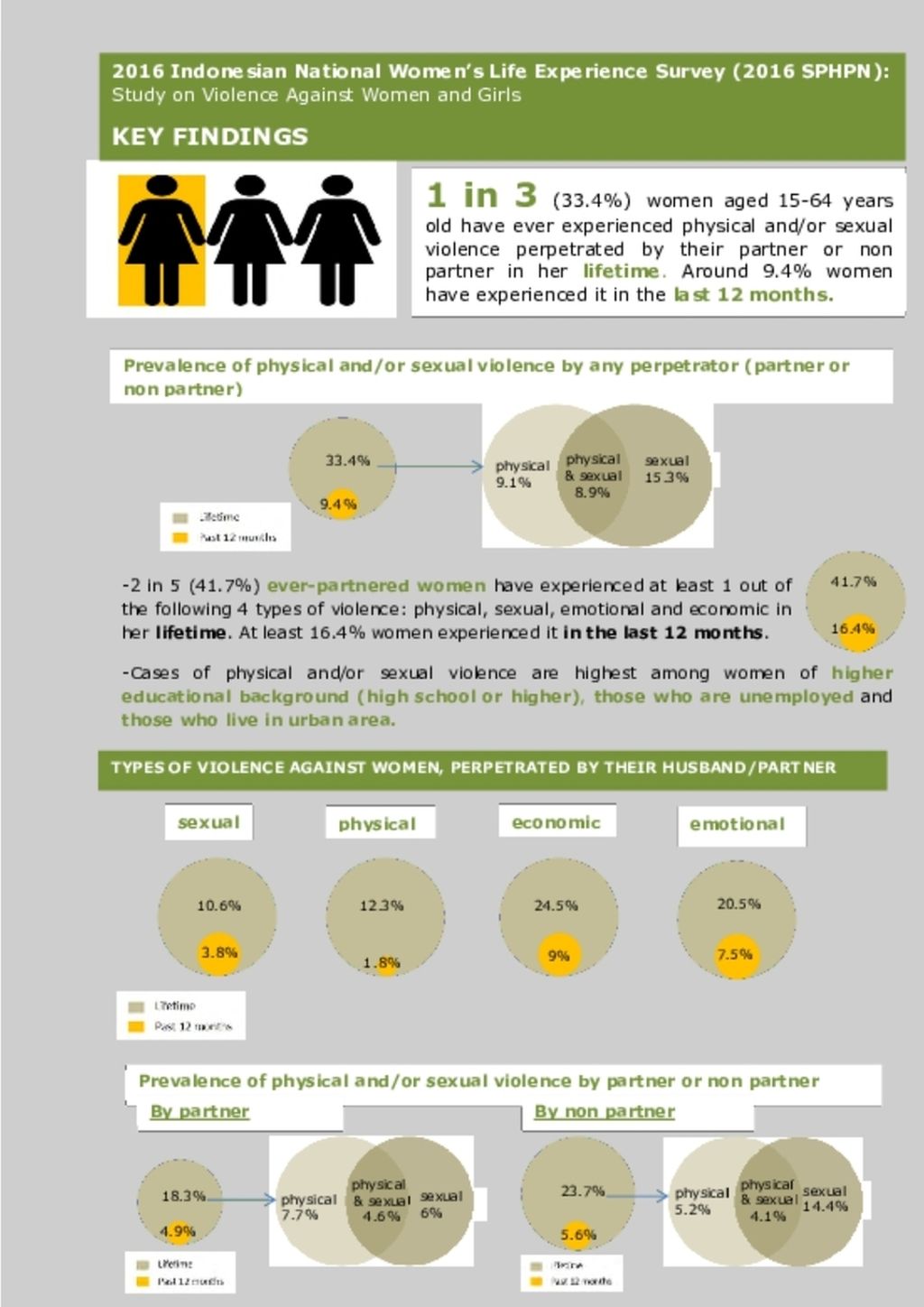 The results of the 2016 National Survey of Indonesian Women's Life Experiences from UNFPA Indonesia stated that 1 out of 3 or 33.4 percent of women aged 15-64 years in Indonesia had experienced physical violence or sexual violence or both at once.
According to Jon, in Indonesia there are now many institutions fighting for women who are victims of sexual violence. However, there must be a party that takes the role of educating and raising awareness among men about gender equality as well as violence and sexual violence that should not be committed.
Jon chose Inspire Indonesia to take on that role. Pledge United was born. Initially, this program was only a one-day meeting with eight topics. However, various good messages evaporated after the meeting ended.
Also read: Sixteen Episodes of "Drakor" Life Lesson Releasing Stress
"Furthermore, it will not be just one day, but eight weeks. Eight weeks of football training, complemented with gender equality and physical and sexual violence prevention materials. The impact will be more profound. On the football field, while training, during breaks, the children will easily absorb the materials. It may not be the case inside the classroom," said Jon.
Until May 2023, according to Jon, there have been around 27,000 people who have joined Pledge United and pledged to respect others and refrain from violence (Pledge to Respect).
My children were all born and raised in Bandung. They have become Sundanese people.
This year, in addition to Lombok in West Nusa Tenggara, Medan, Manado, and Bandung, Pledge United is targeted to be held in 10 other regions with 10,000 participants. New target regions include Nias, Beliung, Karimun Jawa, Gresik, and Sumba.
Also read: City Fragrances that Make You Fall in Love
The IIH 2023 Award provides motivation and additional credibility for Inspire Indonesia and Pledge United. All of this is greatly needed because Jon and his team still have much work to do in expanding the movement against violence and aiding underprivileged children while continuing to develop soccer.
This gives her more reasons to stay in Indonesia. The country has become her second home and is equally important to Sophia and her two children, Joshua and Joel.
"My children were all born and raised in Bandung. They have become Sundanese people," Jon said while laughing.
Biodata
Name: Jonathan Hamilton Born: Colchester, England, November 18, 1978
Education : Loughborough University, Loughborough, Leicestershire, England
Football coach qualifications: UEFA A Badge
Occupation: initiator and CEO of Inspire Indonesia
Wife: Sophia Hamilton
Child :
- Joshua Hamilton 14 years
- Joel Hamilton 12 years