›
English
›
NU and Muhammadiyah Call for...
NU and Muhammadiyah Call for Peaceful Elections
NU and Muhammadiyah agreed to encourage moral leadership in the 2024 election contest.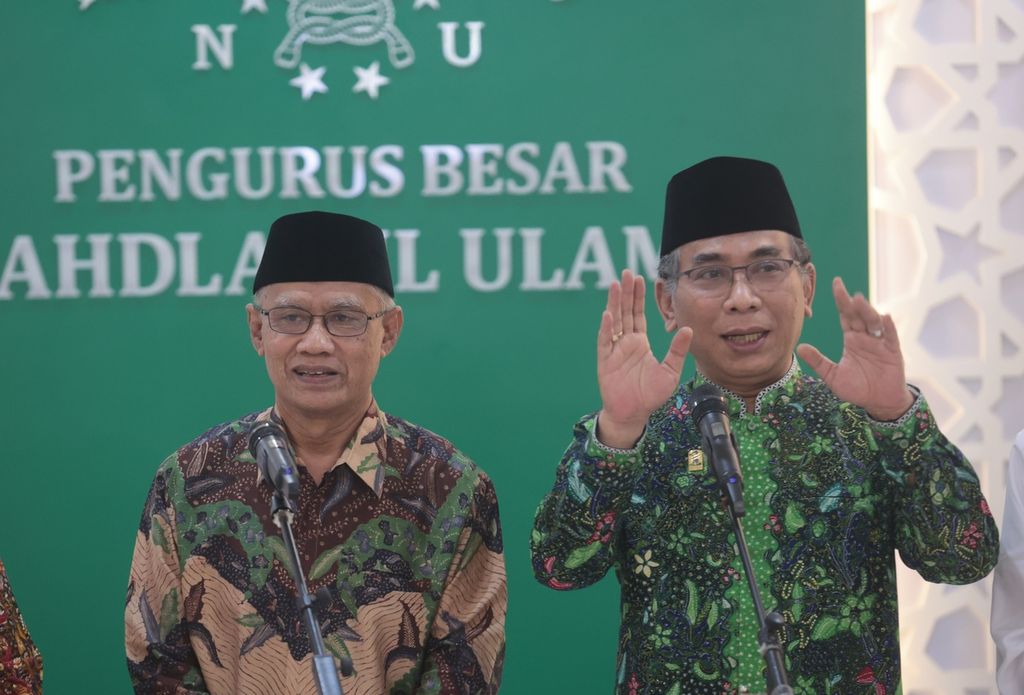 JAKARTA, KOMPAS — Political elites have been called to ensure that the 2024 general elections run peacefully and in a civilized manner. It is hoped that the buildup to polling day will not simply turn into a political power struggle, but be a space to express ideas and visions for the advancement of Indonesia with the candidates willing to push forward morality and avoid social polarization.
Five months before the registration of the presidential and vice presidential candidate pairs, political party elites look to already be maneuvering in order to win the election. Having been endorsed by their parties, the presidential candidates are also intensely canvassing supports from communities across the country.