›
English
›
Mataram Moves to Be a Creative...
Mataram Moves to Be a Creative Economy City
Mataram is the center of the West Nusa Tenggara government. The city of around 486,700 people also began to move into a creative economy city, where micro, small and medium enterprises (MSMEs) are growing and innovating.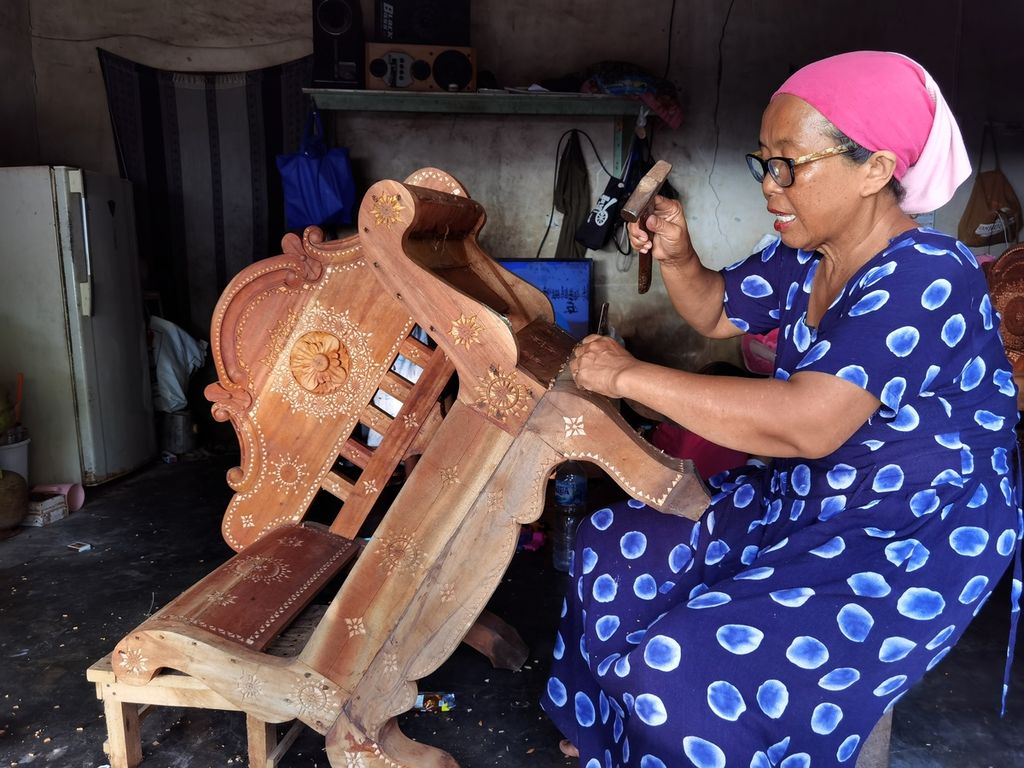 The sound tuk tak tuk tak was heard every time Hafizah (55) hit his chisel with an iron hammer. Decades of experience has made her skillful in using the two tools. The complicated motifs on the wooden chair in front of her were sculpted very neatly.
Hafizah was met on Friday (19/5/2023) while carving a cukli craft at her home in Lendang Re, Sayang-Sayang village, Cakranegara district, Mataram city. The activity was done at the NTB Cukli center.