›
English
›
Half-hearted Road Development
Half-hearted Road Development
President Joko "Jokowi" Widodo's tour of several regions have uncovered problems of road infrastructure. Road damage demands urgent repair work.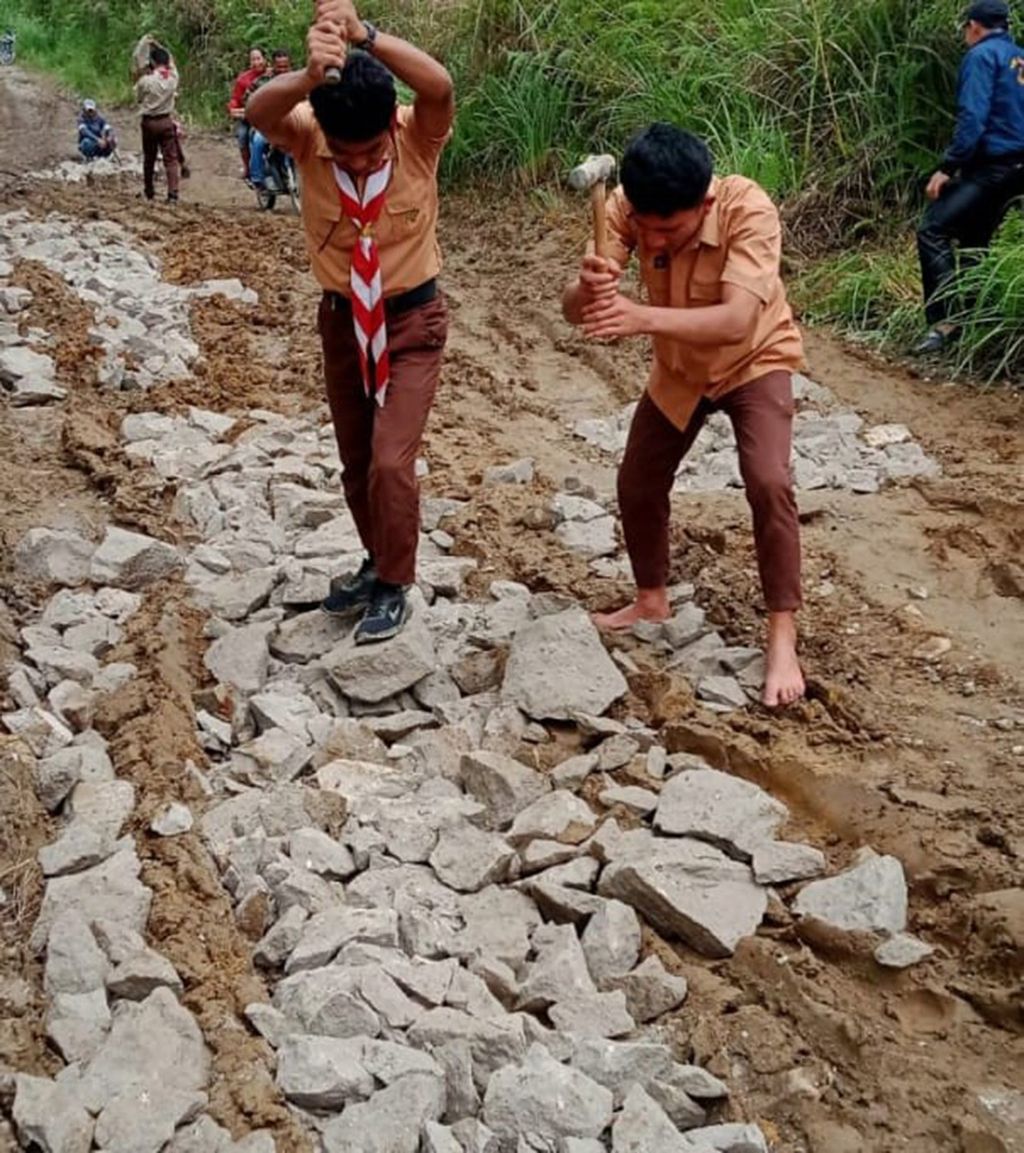 Incapable of enduring the effects of road damage, the residents of Habinsaran, Borbor and Nassau districts in Toba regency, North Sumatra, have to spend Rp 10,000 to Rp 50,000 per family for the cost of covering potholed roads with stones. They are tired of waiting on the fulfillment of the regional governments' promises.
Furthermore, the roads connect a number of districts with Balige, the capital of Toba regency. The longer the damaged roads are left the way they are, the greater the trouble will be on the residents' lives as they are unable to sell their agricultural yield.