Fierce Contest Among Presidential and Vice-Presidential Candidates
The surge in Prabowo Subianto's electability is attributed to the accumulation of numerous strategies. Ganjar Pranowo and Anies Baswedan are both optimistic about reversing the situation.
By
KURNIA YUNITA RAHAYU, IQBAL BASYARI, NIKOLAUS HARBOWO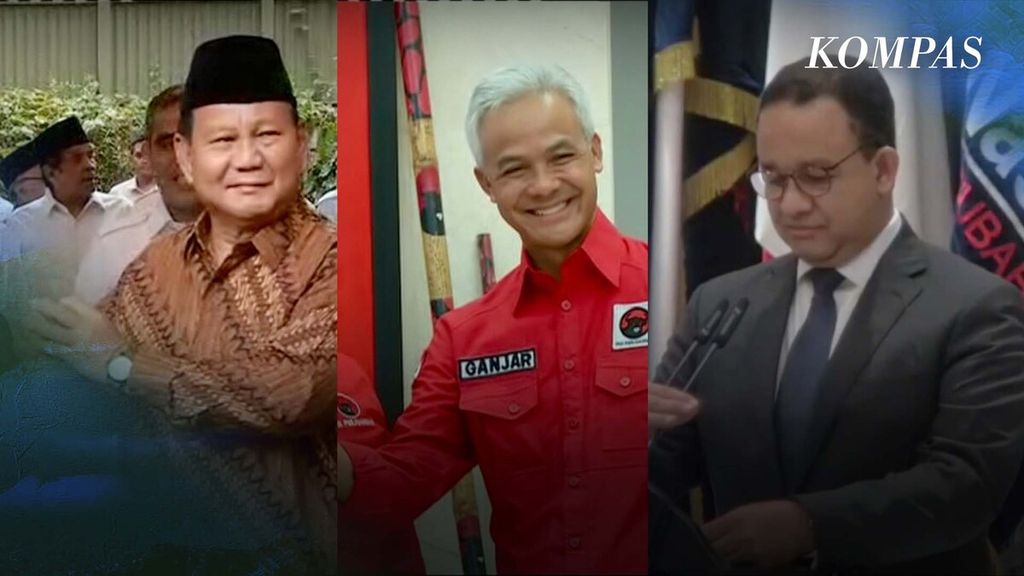 JAKARTA, KOMPAS — The competition among three potential presidential candidates (capres) for the upcoming 2024 presidential election, namely Prabowo Subianto, Ganjar Pranowo and Anies Baswedan, is intensifying. The electability of several potential vice-presidential candidates (cawapres) is also fiercely contested. With none of the presidential candidates commanding a dominant electability exceeding 50 percent, the selection of the vice-presidential candidate is poised to play a crucial role in determining the election outcome.
Referring to the survey results conducted by Kompas Research and Development (Litbang) from 29 April to 10 May 2023, Prabowo Subianto, the potential presidential candidate from the Gerindra Party, has once again emerged with the highest electability as the public's preferred choice for president, with a percentage of 24.5. His electability has shown a significant increase of over 6 percent compared to a similar survey conducted in January, which reported 18.1 percent. This notable achievement places Prabowo in close pursuit of Ganjar Pranowo, the potential presidential candidate from the Indonesian Democratic Party of Struggle (PDI-P) and the United Development Party (PPP), who obtained an electability rating of 22.8 percent. However, it should be noted Ganjar's electability has experienced a decline from the January survey, when it stood at 25.3 percent.