›
English
›
Protecting, Looking After...
Protecting, Looking After Democracy after 'Reformasi'
It was not easy to fight for the reforms that began in 1978-1998. Therefore, students need to maintain and care for democracy so that Indonesia is not controlled again by an authoritarian and repressive regime as before.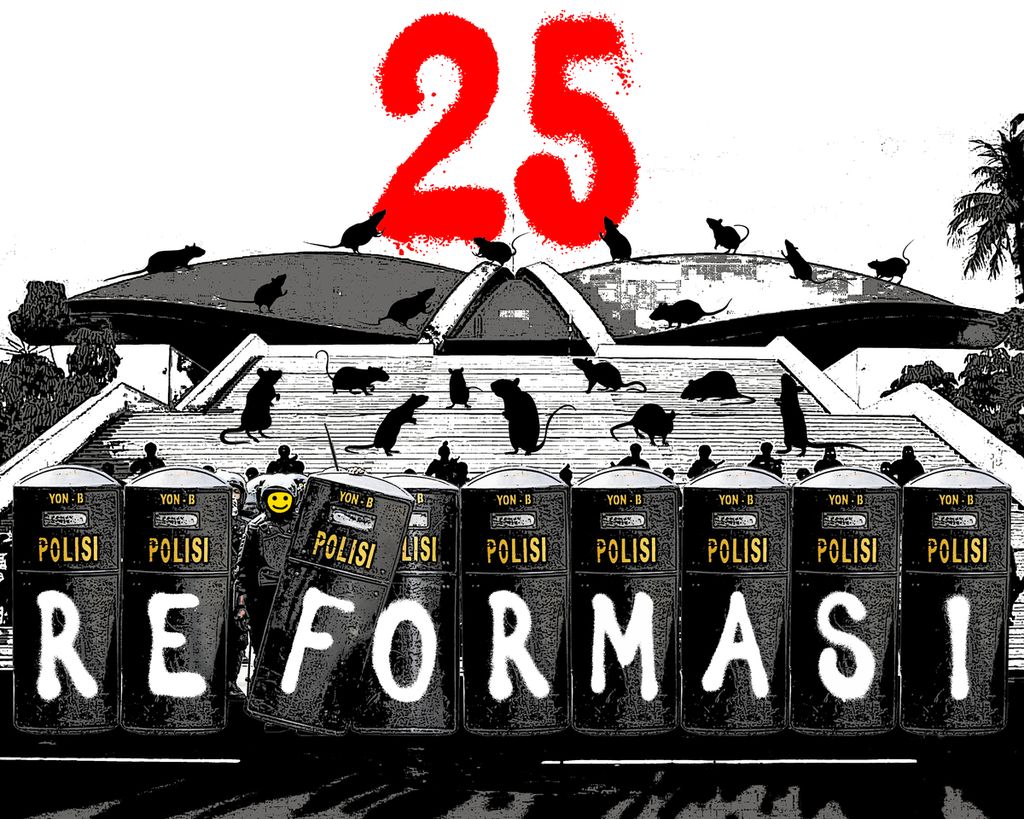 JAKARTA, KOMPAS — The efforts to protect and looking after Indonesia's democracy after 25 years of reformasi (the reform movement) must not stop. Students are encouraged to be bold and speak up, and have the same enthusiasm as during the reform movement. At that time, students were willing to make sacrifices to find solutions to various national problems.
"I ask all students, all democracy activists, let's collaborate. Let's unite to take care of our democracy," Pius Lustrilanang, who was secretary-general of the People's Democratic Alliance (Aldera) in 1993-1998, said during a discussion commemorating the 25th anniversary of the 1998 Reform movement titled "Reformasi Memanggil" (reform calls), which was held by the Kompas daily in collaboration with the Aldera Foundation in Jakarta on Friday (19/5/2023).