Three Years of 'Merdeka Belajar'
Has the Merdeka Belajar, Kampus Merdeka (Freedom Curriculum, Independent Campus) program really given the freedom to students, like the ideal education according to Ki Hajar Dewantara?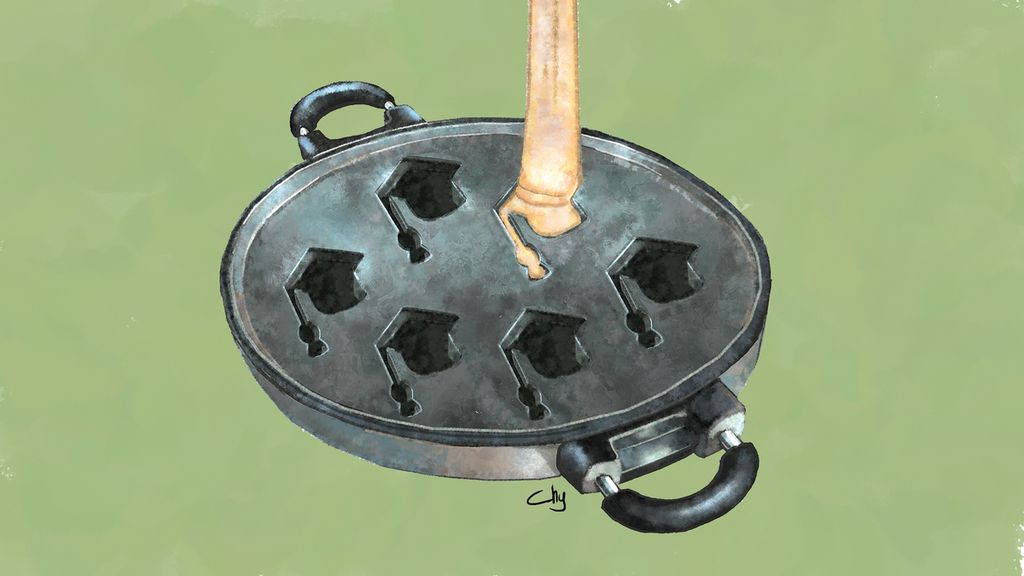 In early 2020, the Ministry of Education and Culture launched the Freedom Curriculum, Independent Campus (MBKM) program. This program, he said would "prepare students to become graduates who are tough, relevant to the needs of the times, and ready to become leaders with a high national spirit."
The legal basis for this program is Permendikbud No. 3/2020. As the name suggests, this program aims to give students the freedom to learn so that they can freely prepare themselves to face the challenges of post-college life, namely the world of work. Now, this program has been running for three years. This is the right moment to evaluate and reflect on three years of the freedom to learn.
Has this program really given independence to students? To what extent can this program encourage the spirit of interdisciplinarity?
The essence of education
Before reflecting on the MBKM program, we need to have an adequate conception of the nature of education. We need to distinguish education from two other terms that are often considered the same, namely teaching and preaching.
When we hear the word education, we often associate it with the activities of a group of people being taught or given certain advice by a teacher. In fact, that is not the essence of education. Teaching and giving advice is a narrow and banal form of education. Yet, unfortunately, it is this narrow and banal form that most people perceive as the essence of education.
Even the Big Book of Indonesian Dictionary also defines education as "the process of changing the attitudes and behavior of a person or group of people in an effort to mature humans through teaching and training efforts". In this sense, students are positioned as objects whose attitudes, behavior and thoughts can be changed, manipulated and arranged in such a way as to comply with the prevailing norms. In other words, education is a process of "bonding" students.
Also read:
> Inconsistency in Educational Politics
> Moral Dilemma of Educators in Indonesia
This understanding of education as an effort to "discriminate" humans has been widely criticized in recent trends in educational philosophy. This kind of view is considered a conservative way of understanding education.
Therefore, UNESCO offers a definition that does not tend to "discriminate" about education. According to them, education is "the process of facilitating learning or the acquisition of knowledge, skills, values, beliefs and habits". This UNESCO definition is more acceptable to a non-conservative view of educational philosophy.
Education is not a process to dwarf students, but a process of facilitating students in learning. In this sense, students have freedom and independence in how they learn and what they want to learn. The school or teacher is only a facilitator.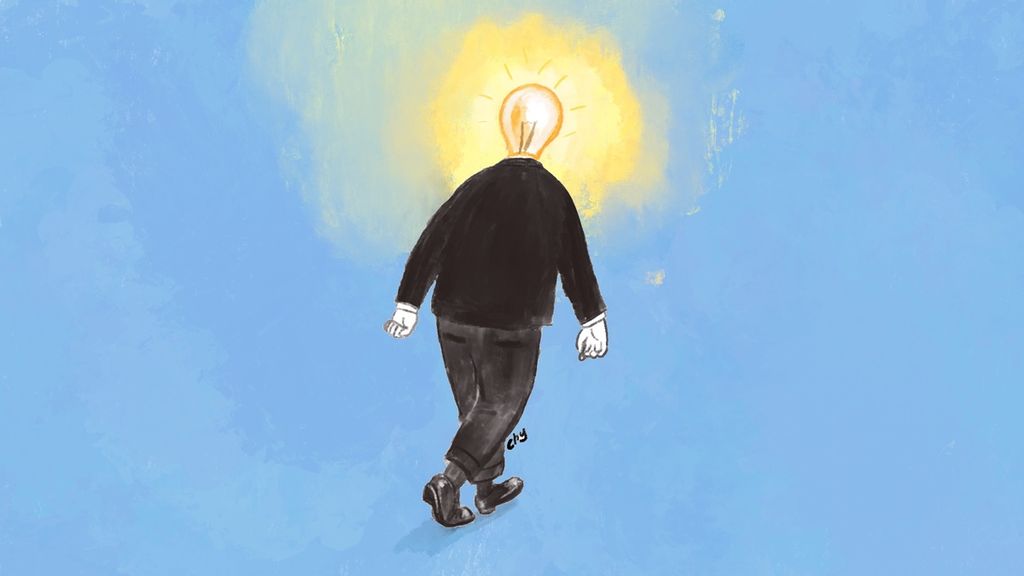 The father of Indonesian education, Ki Hajar Dewantara, also had a progressive view of education. Ki Hajar stated, "The purpose of teaching and education that is useful for living together is to liberate humans as members of the [people's] union." That is, for Ki Hajar, the purpose of this education is to give birth to free human beings.
In this sense, the purpose of education for Ki Hajar is actually not to change or standardize the thoughts and behavior of students, but rather to help students achieve independence in thinking and behaving in accordance with the good nature of each individual.
Pseudo independence
The Freedom to Learn Program initiated by the Ministry of Education and Culture, which is said to have taken inspiration from Ki Hajar's views, seems to have not fully realized Ki Hajar's idea. Freedom of Learning is understood very simply as the freedom of students to choose courses outside their majors or other activities outside the campus.
Being free to choose courses outside the department or activities outside the campus to follow may not necessarily be able to train students' critical power so that they become independent human beings if in reality the educational process is still dogmatic and indoctrinated. Moreover, the concept of Freedom to Learn is now restricted solely as an effort to expose students to the industrial world.
Students are encouraged to do internships here and there, but they are never given the opportunity to think critically about, for example, what work means to humans. This seems to show that this program is only to meet industry's need for labor that can be exploited, because they have no critical thinking.
Also read:
> Lecturers Warned against 'Academic Mirage'
This can be read from the statements of the officials who designed this program. Director of Learning and Student Affairs of the Directorate General of Higher Education Aris Junaidi, for example, in his remarks in the MBKM Handbook said, "Freedom Curriculum, Independent Campus is a policy of the Minister of Education and Culture, which aims to encourage students to master various sciences that are useful for entering the world of work."
Thus, the main motive behind the MBKM program is actually to produce students who are ready to work. In other words, students are given the freedom to achieve predetermined goals, namely being ready to face the world of work. That is, the freedom and independence that students get is actually a pseudo-independence.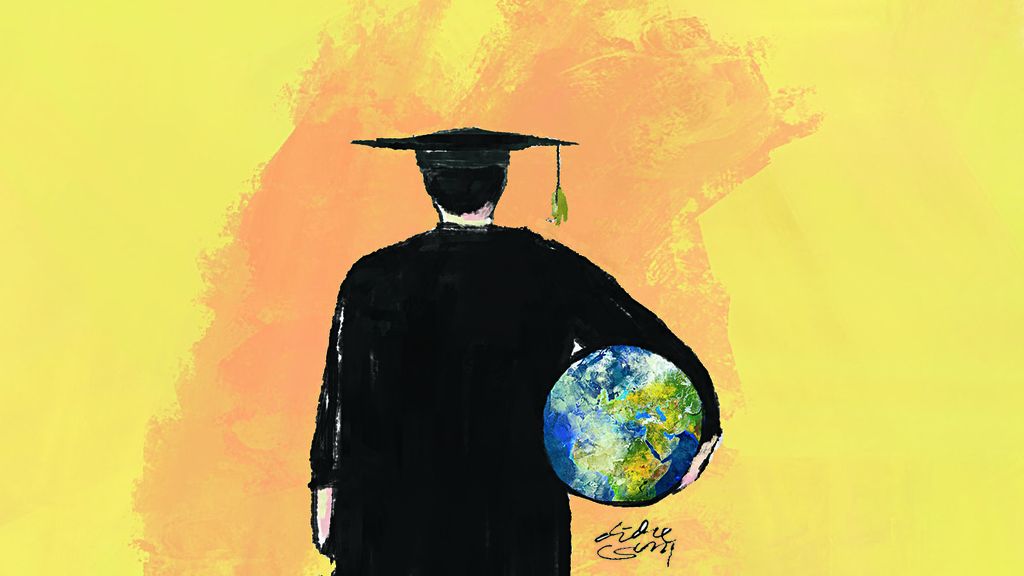 In this context, students are actually workers in another habitat. They are already burdened with various demands so that after graduation they can compete with each other in fighting over job opportunities. Lectures then become just an effort to prepare oneself to participate in the job market. In fact, education in tertiary institutions should not only be for training the workforce, but for educating people.
It is not enough to educate humans just by giving them technical skills to do things. This is because now technical skills can be performed by machines, with even better methods and results than humans. Educating humans also needs to consider the complexities of life of human beings themselves so that educational design should not only be built from the perspective of industrialization.
For many years, we have often heard statements that formal education only alienates young people from their hometowns. That is because our educational design is built with a single perspective, namely industrialization. In this perspective, the main goal of someone entering college is to work in the industrial sector. In fact, Indonesia's regions and people are diverse, not all of them are industrial societies.
It is not enough to educate humans just by giving them technical skills to do things.
Shallow interdisciplinarity
One aspect that really needs to be appreciated from the MBKM program is the interdisciplinary spirit that accompanies it. Through this program, students have the right to be able to take courses from other majors.
However, efforts to build an interdisciplinary climate are not accompanied by the development of an adequate epistemological basis in each department. They were only asked to adjust the curricula of several courses so that students from other majors can take them. Because there is no adequate epistemological basis for the meeting of the two departments, what happens is only patchwork, not integration between fields of study.
Also read:
> 'Sijali Storm', the Misery of Indonesian Lecturers
A student majoring in psychology takes a course in biology, for example. Without an epistemological insight into what actually connects the study of psychology and biology, the student will only add knowledge, without having the synthesis ability to integrate psychological and biological knowledge. Thus, what emerges is only superficial interdisciplinarity, that is, students only have knowledge outside their discipline. In other words, what is happening is multidisciplinarity, not interdisciplinarity.
Unlike multidisciplinarity, interdisciplinarity requires not only the juxtaposition of various scientific disciplines, but also the integration of various disciplines (Klein, 2017). Therefore, efforts to build an interdisciplinary academic culture in tertiary institutions only through student exchange programs are not enough.
Campuses need to seriously build epistemological bridges between scientific fields so that integrative research is possible.
Siti Murtiningsih, Dean of the Faculty of Philosophy, UGM and Member of Yogyakarta Education Council
This article was translated by Kurnia Siswo.