Indonesia Continues 'De-dollarization'
The Indonesia's trade transactions and investment with the four countries no longer use the US dollar, but use their respective local currencies.
By
BENEDIKTUS KRISNA YOGATAMA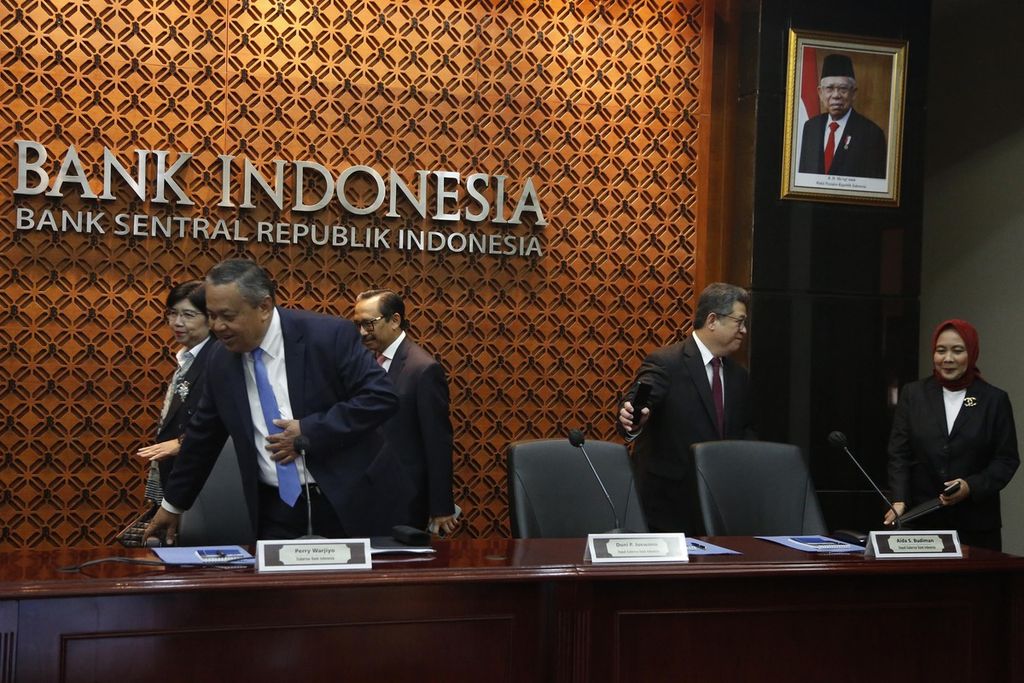 JAKARTA, KOMPAS —Indonesia is continuing its efforts to reduce its dependence on the United States dollar or a process of "de-dollarization". This is reflected in Bank Indonesia's plan to cooperate with the Central Bank of South Korea to realize trade transaction settlement and investment using the local currencies of the two countries in May.
Bank Indonesia (BI) Governor Perry Warjiyo said Indonesia had initiated diversification in the use of currencies other than the US dollar to settle trade transactions and investment. Since 2017, Indonesia has collaborated in settlement of trade transactions and investment (local currency transactions/LCT) using local currencies with Malaysia, Thailand, Japan and China.