Banks Asked to Ready Anticipatory Measures
The national banking industry needs to implement good governance, risk management and the precautionary principle. In addition, the capital adequacy ratio and liquidity availability should be maintained.
By
BENEDIKTUS KRISNA YOGATAMA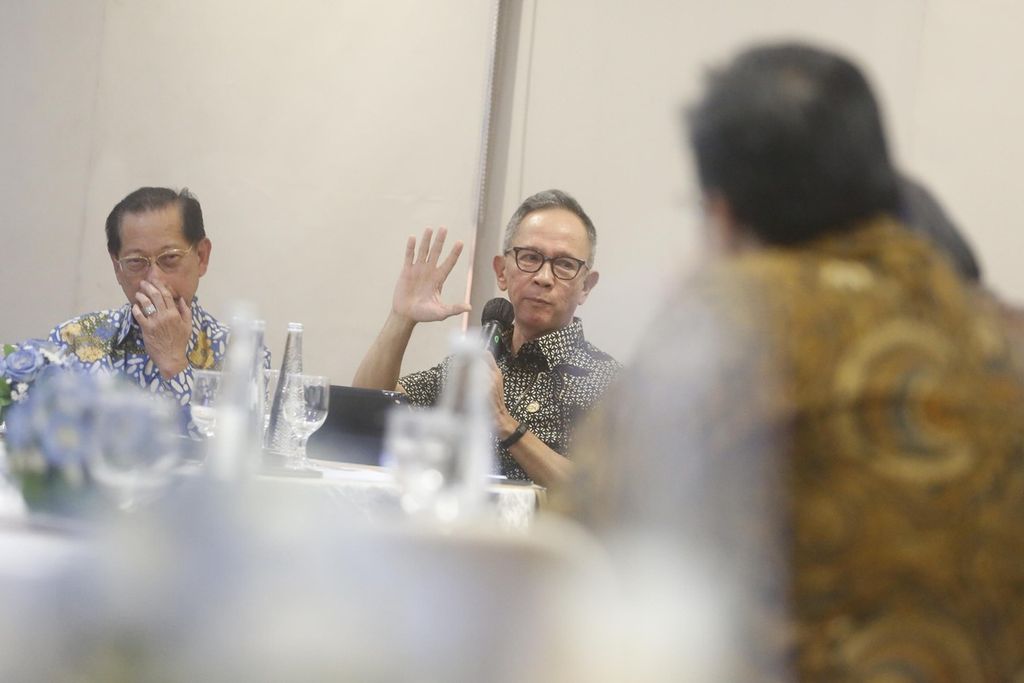 JAKARTA, KOMPAS — The Financial Services Authority (OJK) has urged the banking industry to prepare a number of anticipatory measures to minimize the risk of contagion from the impact of the banking crisis in the United States and Europe. Even though the national banking industry is healthy, anticipatory measures are still needed.
In his remarks at the Kompas Collaboration Forum (KCF) themed "Behind the Collapse of Silicon Valley Bank", held at the Kompas Gramedia Building in Jakarta on Friday (14/4/2023), the OJK Board of Commissioners chairman, Mahendra Siregar, said the collapse of Silicon Valley Bank and a number of other banks in the US and Europe had occurred because the depositor structure was too concentrated in a certain economic sector, namely technology start-ups. When many technology start-ups failed, the banks in question were also in trouble.